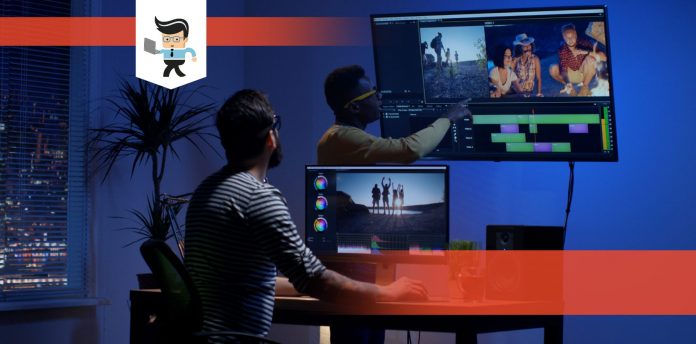 Wondershare Studio is a Chinese software app that specializes in graphics, diagrams, utility programs, video creativity, and PDF editing. The primary industry player application has dominated the digital creativity sector since its launch in 2003.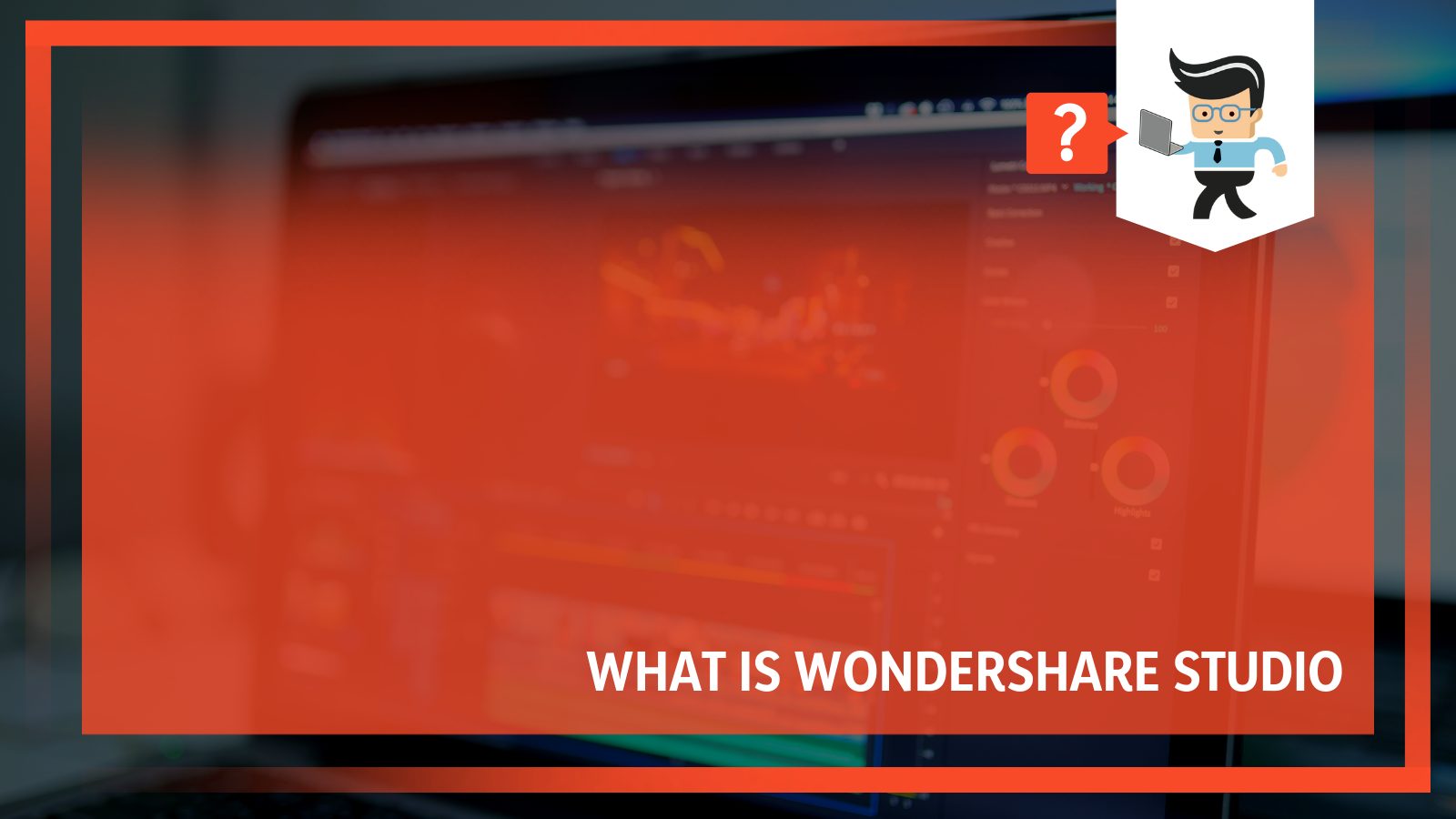 It is an excellent set of tools for its users working with their creative projects. In this guide, we will be learning everything about Wondershare, including its benefits, the method of uninstalling it, and a review on whether it is safe for average users.
Read on to find out all the details about Wondershare and its products, including Recoverit, Uniconverter, PDFelement, Filmora, and Dr. Fone.
Wondershare Studio is a software process created by Pinnacle Studio with Wondershare softwares. It is permanently installed on a computer device as an add-on whenever other Wondershare products are installed. Once installed, all designers can use this software to edit multiple creative projects, including video design, PDF editing, and general graphic design.
From a basic internet search, Wondershare will be defined simply as software for creating and editing videos. However, in reality, Wondershare Studio is one of those add-on downloads that are not separately available for download if you look for them on the internet. However, whenever you install any of the products in the Wondershare set of tools, it will automatically be installed and downloaded as an add-on.
While this confuses some users, there is no real reason for concern as add-ons like this are pretty standard when a company has a large set of various tools like Wondershare. Another add-on like this that this guide will discuss more in the FAQ section is the Helper Compact, and it is also a background app installed with most Wondershare tools.
As discussed earlier, there are many varied uses for Wondershare studio apps, including but not limited to features like mobile device management, data recovery, content design, and video editing.
Some of the most popular products that are a part of the Wondershare series are discussed more in-depth in the sections below. These products include PDFelement, Uniconverter, Recoverit, Filmora, and Dr. Fone.
– Filmora
Filmore is a popular choice for both Windows and Mac users as it is an efficient video editing tool supported by both operating systems. Besides its cross-platform support, Filmora also boasts a fascinating, easy-to-use, creative interface that is highly accessible to new users. However, the best part is that it is equally efficient for more pressing design needs and offers a variety of options for its more experienced users.
Three main sections make up the main interface of Filmora and are the greeting point for new users. The first one is the library which is used to help with uploading and accessing video content. The second one is the timeline; we use it to put together different video clips we want to edit.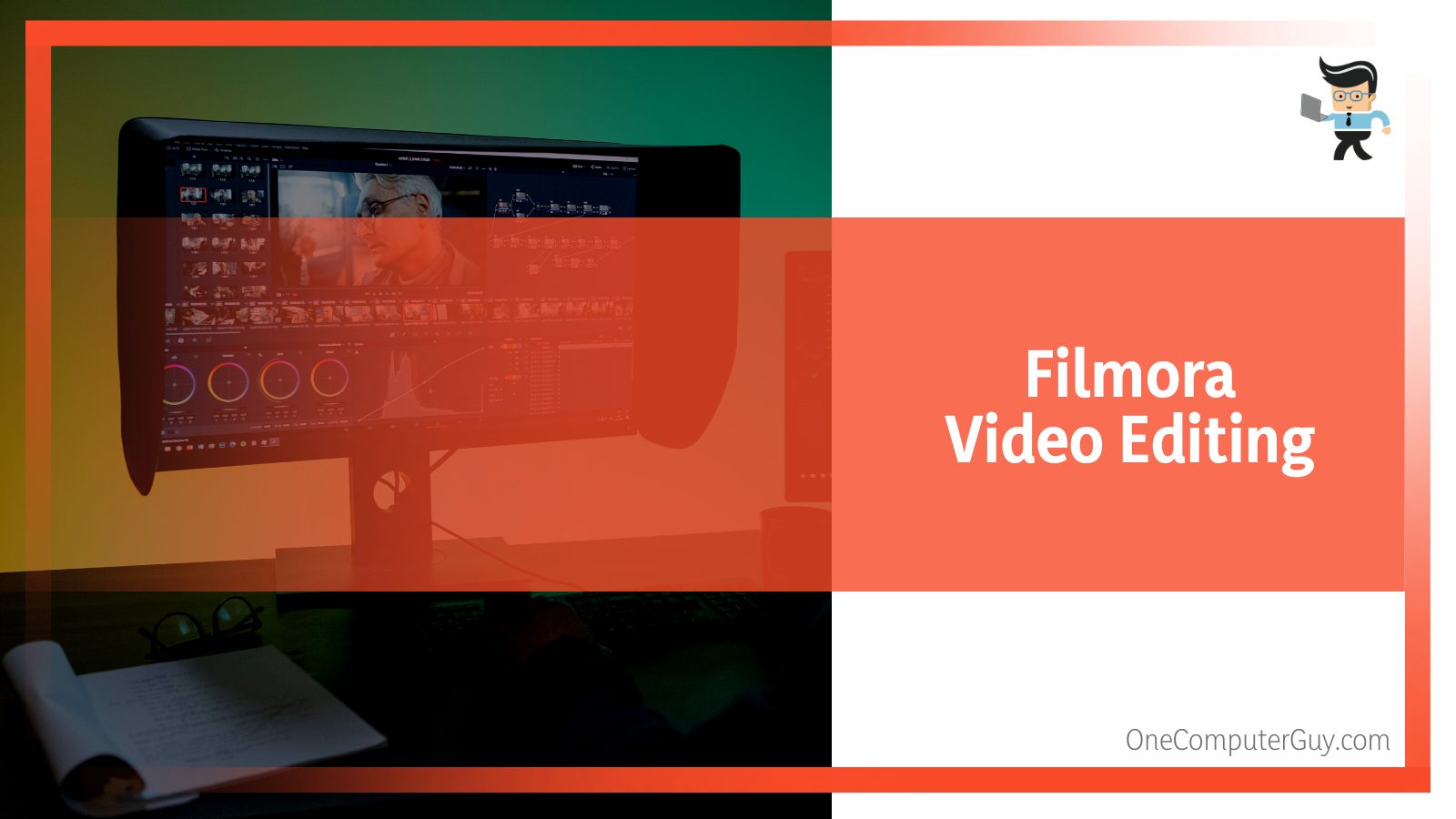 The third and final part of the interface is the preview box, and a video designer can use it to see the immediate previews of the content you create without having to switch to a different screen that does not have your timeline.
We will take a more thorough look at the editing process on Filmora in the next section, including motion tracking, which is used to motion track your videos and something that is appreciated by many of Wondershare Filmora's experienced users. It is worthy to note that users can directly go to a platform like YouTube to upload their videos, where they can also add additional information that can include tags, titles, and descriptions.
– Editing Videos on Filmora
It is straightforward to get your hand creative mind around the process of editing videos on Filmora. There are multiple design options available to editors.
They can choose from things like rotating, trimming, clipping, blending, color correction, and changing the speed control on their video clips. The final video product can also include a green screen, color enhancements, and color match edits.
As a video editor, you can easily import audio from your computer and add it to projects that you are working on. Once you have your audio files in the editable timeline, it is easy to control them through the timeline and make the required changes.
Motion Tracking is an advanced feature. Designers can use it to single out a specific moving object in their video, then work on adding effects to that particular project and improve on the result of their clip.
When a user is done editing their files and ready to export their video files, Filmora gives the user the option to save and export files in multiple formats, starting from high resolution and going up to 4K.
Furthermore, the editor can also easily change and specify other settings for their exported file, including encoding format, bit rate, resolution, and the audio format that will fit their individual needs or the requirements of their project.
– PDFelement
If you are looking for a great tool that can help you with the conversion, management, and editing of your PDF files, Wondershare has created the excellent tool called PDFelement to help satisfy all your needs. Aside from being efficient, this software also offers support for both Mac and Windows operating systems.
The interface of the PDFelement software is easy to use, efficient and uncluttered like its other Wondershare counterparts. When working with PDFelement, a user can easily create new PDF files, or they can edit their older PDF with equal ease. Aside from this, PDFelement is also excellent if you want to convert other file formats into PDF or vice versa.
It is possible to translate PDFs into 20 different languages when working with PDFelement and the best part is that while you get your new and translated files, you will not lose your original PDF file. If you want to create an online fillable form, you can easily create one using the wide variety of templates and backgrounds available on PDFelement. If you're going to make a new file from scratch, PDFelement has your back.
More advanced features in the PDFelement software include OCR, which is also known as optical character recognition. When you work with the OCR, you can easily convert any image file of text into an editable text file, making it a very efficient and in-demand tool under the right circumstances.
– Uniconverter­
In a fast-changing world with multiple video codecs and formats, it is a wise man who equips himself with the right software to edit videos and convert them into the correct format. If you are a wise man, the right tool for you is Uniconverter. It is a powerful software that boasts a wide range of options, and a user using Uniconverter can quickly transfer, edit, burn and convert videos.
If you are not already sold by the fantastic range of features that Uniconverter has, perhaps the fact that it can work with more than 1000 different video formats will change your mind. Some of these 1000 formats supported by Uniconverter include WEBM, AMR, MP4, MV4, M4B, TIFF, RAW, DVR-MS, Netpbm, GIF, DVD, JIF, and so many others.
Apart from this, Uniconverter users can also perform essential editing functions in the application that include trimming, cropping, and merging videos to make a better final video.
As a software, Uniconverter has you covered whether you want to extract specific data such as the audio part of a video file or just want to work on the basic conversion of audio, video, image, and DVD files.
Like every other Wondershare product, the user interface of Uniconverter is a satisfactory and intuitive experience for both beginner and advanced users. This is accomplished by keeping its operation efficient and its operations simple.
– Dr Fone
One of the most used applications in the Wondershare kit is Dr Fone. It is best described as a smartphone toolkit that users can use when they want to manage, transfer or recover data. As Dr Fone works on both iOS devices and smartphones, users on both platforms can make use of this efficient toolkit.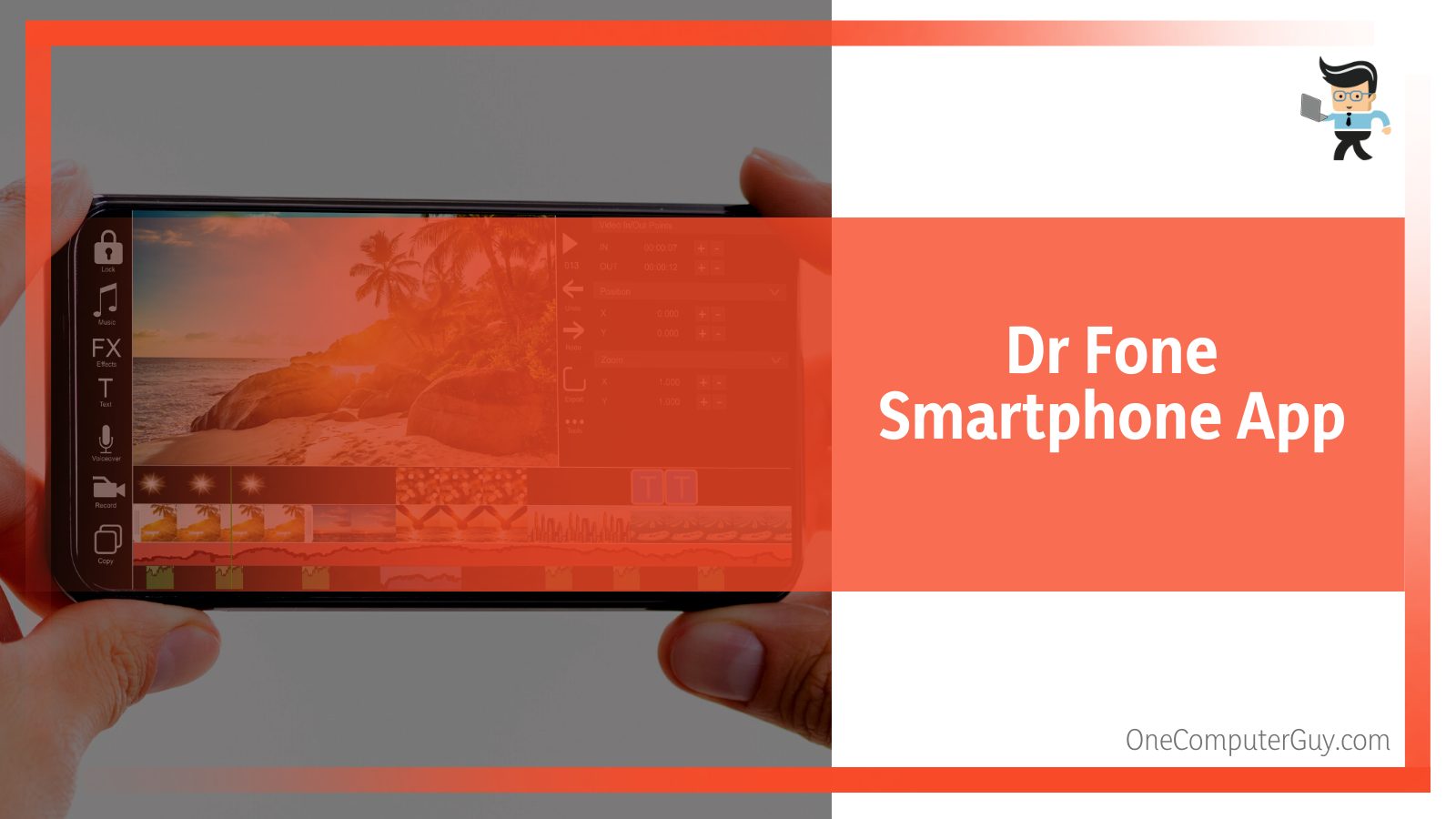 While it is easy to confuse it as a mobile app, Dr Fone is not a mobile application. However, it can be described as a computer program you could install onto a Windows or Mac device. Once the primary tool is downloaded, you can connect your smartphone to the software by clicking it on your PC, using the appropriate cable for that specific phone.
– Dr Fone for Smartphone
An essential and core feature of the Dr Fone software is that all its components are cross-platform, meaning that you can use this software to manage Android and iOS devices. You can perform these functions efficiently from an individual computer, and as we discussed earlier, it does not matter whether that computer is Windows or Mac.
One of the available tools is the Phone Manager, and you can easily access the files on your phone and do it from the comfort and convenience of your desktop.
Once you are in the phone manager, it is easy to perform various operations that include locating videos, images, and other files with ease and efficiency. You can also use the phone manager to move these files to another location, rename them, delete them from your computer or create new folders.
If you have been stuck trying to upload an iPhone photo onto a Windows device, you probably know of the issue that comes up because of the differences between HEIC and JPG files. The phone manager is significant for users of either system, as it can easily handle image conversions, including HEIC to JPG and vice versa.
Furthermore, Dr Fone offers other features like MirrorGo, data eraser, WhatsApp Transfer, password manager, system repair, virtual location, screen unlock, and data recovery.
– Dr Fone and Its Cross-Platform Features
As discussed earlier, Dr Fone is a cross-platform provider, making it more straightforward for the average user to switch from an Android phone to an iOS or vice versa.
If you want to use both devices simultaneously, start by connecting the two devices to your computer that is running the primary Dr Fone software. After this, you need to decide what you wish to transfer.
If you are transferring data from iOS to Android, you can transfer contacts, photos, voice memos, videos, bookmarks, texts, voicemail, the calendar, music, ringtones, and alarms.
However, when you are transferring from Android to iOS, the options are limited to sharing photos, bookmarks, music, texts, contacts, voice memos, the calendar, and videos.
Another popular feature of Dr Fone is its excellent Phone Backup system. This allows a user to back up all the data, from their complete phone to their computer. While you can opt for a full backup like this, other users find it satisfactory to choose certain portions of their data that they would like to have backed up.
It is excellent to have phone backups around in case anything happens to your phone. You will be able to recreate the entire setup of your previous data in such cases, whether you want to shift it to a new phone or just have it on your older phone. If you have a problem remembering what you need to restore, the incremental restore option allows you only to replace the data you have lost since the backup.
– Recoverit
If you are disturbed by data loss like we are, this following product in the Wondershare series can help you recover just about anything. Recoverit is designed to recover files that have been deleted, reformatted, or that have crashed.
Whether your files were deleted, reformatted, or crashed, it is possible to recover them with Recoverit. You can quickly recover files from both Mac and Windows devices, external and internal hard drives, smartphones, digital cameras, USB drives and SD cards, among others.
Even if you didn't have a backup of your personal files, there is no need to worry because Recoverit has got your back. This fantastic software can help you to recover data from trash bins that you mistakenly emptied, partition errors, system crashes, failures of file transfer, and virus attacks.
Advanced technology in the Recoverit software can help retrieve files of more than a thousand different formats. You can recover nearly anything from HTML, PNG, RAW, MP4, PDF, JIF, MPG, ZIP, DOCX, DOC, JPG, MOV to many more. If you have a deleted video file hidden deep in your had drive's debris, Recoverit can help you get a hold of those files with their advanced technology.
– Recovering Files With Recoverit
As per the general thumb rule with other Wondershare tools, the interface of the Recoverit software is easygoing for every user, and you can expect to go through a couple of basic steps when you decide to recover your files. Some of these steps include choosing the last location or the removed file and its file type.
After you have finished your selections, you will get the option to do a quick scan of the drive, and if you are lucky, you will simply recover the files you want. However, if a quick scan is unable to do the job, you can always try and do a deep scan. Potential downsides of the deep scan include a long scan period and the retrieval of extra information and files, which you might have to sift through for a long time before you get your actual file.
Despite these downsides, you can still confidently search for your lost files with Recoverit. The software boasts an excellent recovery rate of over 96%, and it isn't easy to find another software of its kind with similarly advanced technology.
Removing Wondershare from your PC is a simple and easy process. To uninstall Wondershare studio, simply go to your computer settings, find the software/apps icon and select the Wondershare product, which you can remove by clicking Uninstall.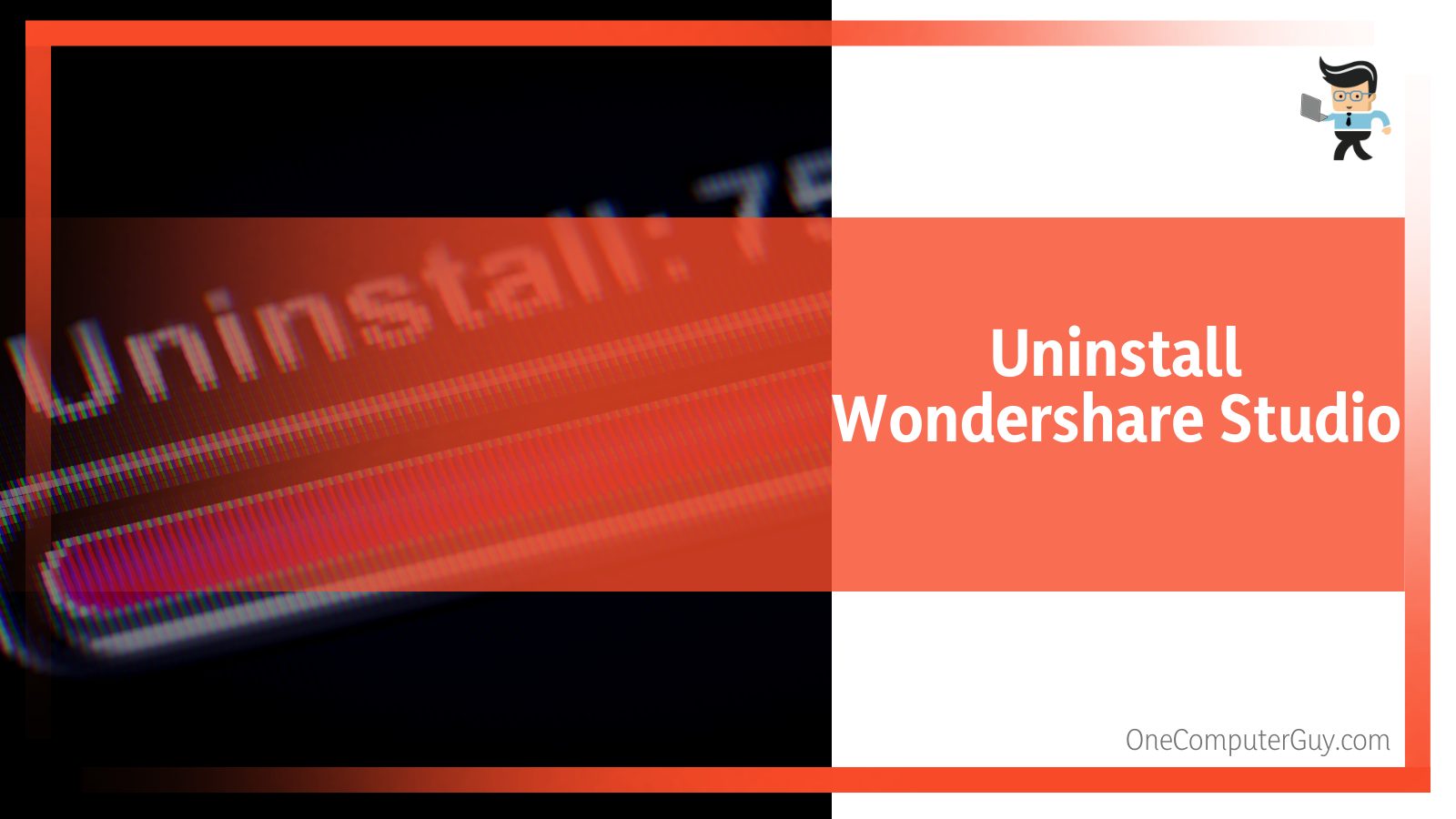 To uninstall any Wondershare product on your computer, start by clicking on the Windows icon, which you can find in the bottom left corner of your computer screen.
Once you do this, you will be sent to the main menu, where you will find and click on the Settings icon shaped like a cog. Click on the settings icon and once you can see the setting dialogue box, try to find the Apps icon.
To make your search for the Apps icon easier, look for the icon's typical appearance as a bulleted list. Once you are in the Apps folder, you need to find the exact Wondershare product you want to remove. After seeing it, simply click it and choose to uninstall from the two presented options, Modify or Uninstall.
Confirm your choice to uninstall in the following popup, and the computer system will uninstall your selected program promptly.
Sometimes when we try to uninstall an essential program like a Wondershare product, you might get an additional popup informing you about how you can't uninstall the program as it has been used everywhere. To solve this issue, try closing your program or restarting your computer, and if both methods cannot solve the problem, you will need to boot into a safe mood.
Rebooting into Safe Mode can help if your software is programmed to start immediately after your computer's powers are on. Therefore, Wondershare Studio Startup disable is possible with booting into safe mode, and with it, Wondershare studio uninstall is easier.
Before you boot your computer into safe mode, please note that your device will have reduced functionality during that time. Only the required drivers and software will work, making removing your selected Wondershare product easier.
Wondershare is perfectly safe for all computer users. Despite some online forum opinions, Wondershare has provided a 100% safe usage guarantee for all its products, and they are highly flexible with patching responses and their excellent updates.
Wondershare is always quick to address security or performance issues with its software. In case of potential security threats, Wondershare always acts quickly and provides the needed security updates and patches to their end customer. With their excellent response time, they have been able to deploy a number of features that improve functionality in their product range.
You must only download, install and use legitimate Wondershare Studio products as they are the ones with the safety guarantee. Pirated products and software can heavily impair your user experience and introduce your device to multiple security threats.
It is always wise to run a quick virus and malware scan on your download Wondershare file before you install it. It can help clear any security doubts you may have.
It is essential to mention that legitimate Wondershare Studio products do collect the primary user data just like other similar products in the market. After this data is shared with service providers and affiliates, Wondershare gains business, and you might see an increase in popup advertisements.
FAQ
Like Wondershare Studio, Wondershare Helper Compact is installed with different Wondershare Studio products as an added software plug-in. At its base, it is designed to help users with video conversion, and it works by producing popups that provide users with suggestions to help their experience.
While it is designed to be a helpful and harmless tool, it is often seen as something like adware software because of the large group of advertisements it creates for the end-user. Concerned users can easily remove Helper Compact by restarting their computer, locating it in their apps folder, and hitting uninstall.
There are several reasons that explain some of the bad reputations Wondershare has garnered online. One of the main reasons is the adware installed along with its core products, such as the Helper Compact, disccused above.
As always, Wondershare has come forward with several revisions of this essential software, but it is challenging to scrub off an online reputation once it is established. It is also possible that some users are actually disturbed by the multiple malware distributed in fake and pirated products that only carry the Wondershare logo and are disguised as Trojan horses.
Conclusion
Now that you have come to the conclusion of this guide, we are confident that you have learned multiple lessons about what Wondershare is and how vast its high-end product range is. Before we leave you, let's go over some of the core points that we discussed in this article:
Wondershare is a software company in China that specializes in creating creative software solutions for everyday user needs and problems.
Filmora, a popular video editing tool, is part of the Wondershare series, and it has an excellent user interface and technology that caters to several high-end design services.
Despite popular opinion, it is safe to use Wondershare softwares for all users, provided that the product in question is not pirated and comes from the original website.
While it is pretty easy to uninstall and eradicate Wondershare's everyday products from our device with a simple uninstall, users can uninstall some of its add-on plug-ins after rebooting or going into safe mode.
With this, we hope your Wondeshare questions regarding everything from its safety to its product range are answered. If you have any further questions, you can always look them up on the Wonders forum, and you are now ready to dive into the Wondershare world and try out one of its beautiful products!