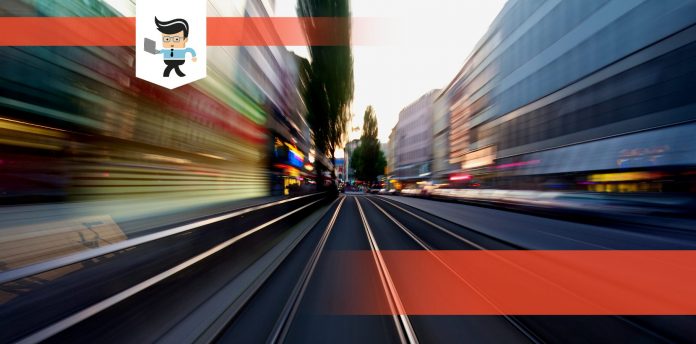 Turbo LAN is a technology that can help to speed up your internet connection by providing a dedicated pathway for your data. Rather than sharing bandwidth with other users, turbo LAN gives you a clear path to the internet so that you can enjoy your activities without any lag time. It is seamlessly easy to set up and use, making it an excellent choice for anyone who wants a faster online experience.

Stay tuned and learn more about Turbo LAN today!
What Is Turbo LAN?
Turbo LAN is a feature that allows to get the most out of the internet connection. It works by automatically optimizing the network settings for speed and reliability.
As a result, you'll experience faster speeds and less lag when gaming or streaming videos.
– Turbo LAN Benefits
With Turbo LAN, you're looking at a modern-day internet traffic shaping utility that brilliantly prioritizes user apps, sorts them according to their needs, and provides different bandwidths.
In simple words, when enabled, Turbo LAN will automatically adjust your network settings based on the applications that you are using.
For example, if you are playing a game, Turbo LAN will prioritize your gaming traffic over other traffic on your network.
What it does is help to reduce latency and provide a smoother gaming experience.
In addition, Turbo LAN can also help to reduce overall network congestion by intelligently routing traffic.
Simply speaking, Turbo LAN is a feature that can significantly boost your network performance, providing a smoother and more responsive experience.
The Turbo LAN features come bundled with many motherboards, especially Asus.
Keep in mind that the most common motherboards are the ones under the name of Turbo LAN cFosSpeed.
Turbo LAN Working Process Breakdown
Turbo LAN offers an exclusive bandwidth control feature that allows users to prioritize their internet usage.
By designating different types of internet activity as high, medium, or low priority, Turbo LAN can ensure that mission-critical tasks are always given top priority.
This can be especially useful for gamers using Turbo LAN to minimize lag and maximize gaming performance.
When it comes to managing your internet connection, Turbo LAN is a clear choice! With its exclusive bandwidth control feature, you can ensure that your most important tasks always have priority.
Whether you're a gamer looking to minimize lag or just want to make sure your mission-critical tasks always get the attention they deserve, Turbo LAN is the perfect solution.
Let's understand how it works:
First thing first, Turbo LAN aims to prioritize the existing data traffic based on a 7-layer protocol. This also includes other utilities, namely DSCP tags, port numbers, and more.
Post prioritizing activities, Turbo LAN improves the transfer rates by simply reordering data packets. The same also helps in minimizing pings.
Besides rebalancing the network configuration, Turbo LAN ensures that the network speed is under check. It simply attaches a dedicated driver to the operating system's network stack. Keep in mind that the utility makes all system's internet data packets run through this driver.
Whenever any specific application attempts to drag down or slow down another application that is in priority, Turbo LAN recognizes it instantly.
From there, it starts rebalancing the connections so that the programs return to their original speed.
– Turbo LAN: Features You Should Know About
Turbo LAN is a feature-rich networking solution that offers high performance and flexibility. It is packed with elements that allow you to customize your network according to your needs. Some critical components of the Turbo LAN update include: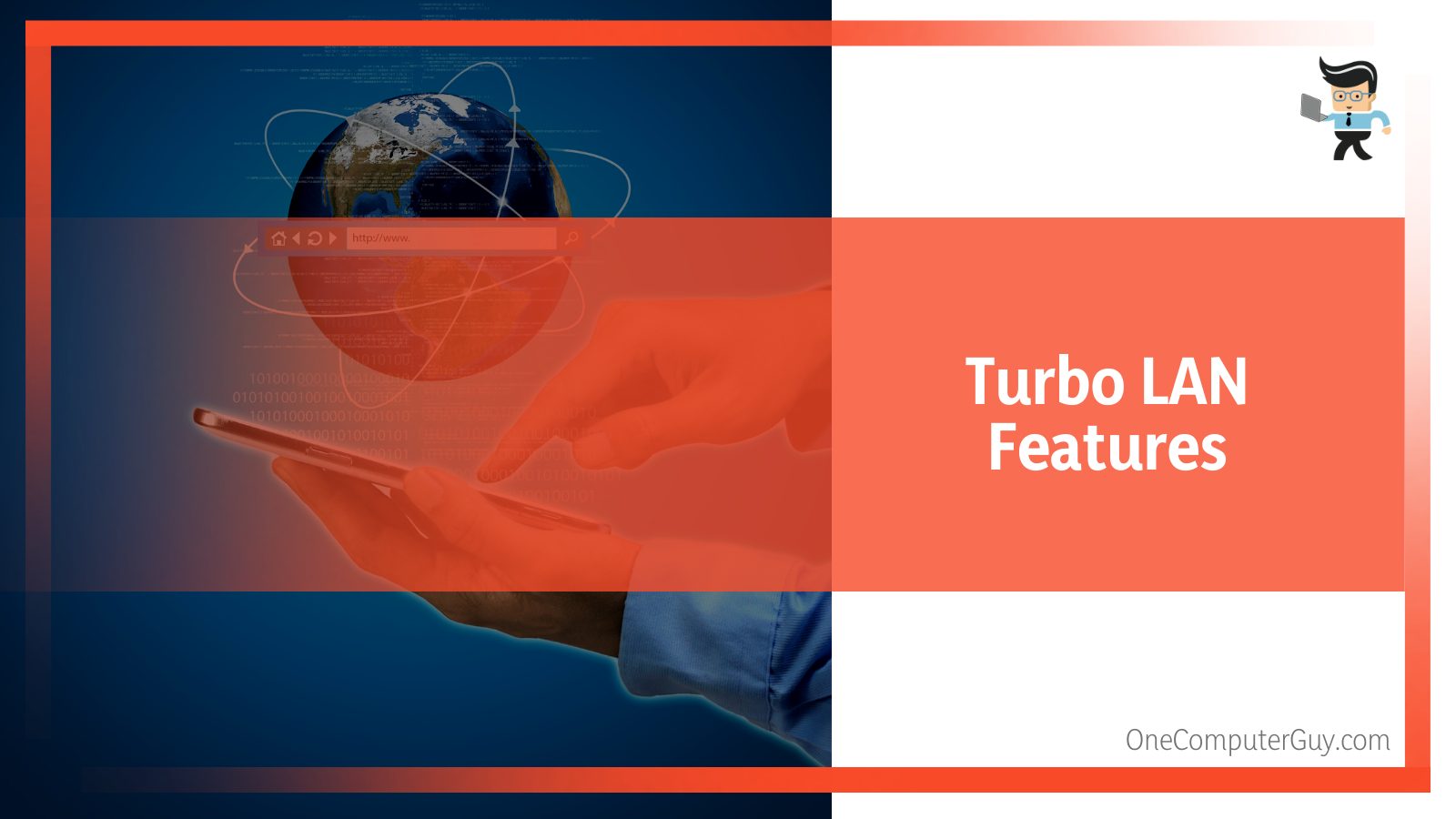 With RX Sharing, you're looking at Turbo LAN's exclusive ping minimizing feature. It works great, especially when you're trying to download something. RX Sharing ensures that such activity doesn't affect or slow down others.
Minimizing any packet loss:
Turbo LAN plays a pivotal role in ensuring that no packet loss occurs by closing the TCP receive tab.
No surprises, Turbo LAN comes with a Low Latency mode. It is, in fact, the feature that allows users to flexibly adjust and alter all the traffic shaping features.
The ability is a blessing for situations involving Voice over IP and online games.
What's more remarkable is the availability of "favor bandwidth" or the "favor ping time" options. These utilities go a long way in optimizing bandwidth and reducing ping.
Turbo LAN, with its robust and secure firewall feature, can seamlessly protect your system from unsecured ports and packets.
This eventually acts as a barrier against some common online attacks.
One good thing about this feature is that Turbo LAN allows users to pick and adjust the kind of restriction they want to impart.
Note: You can access the modification menu via Options, followed by the Settings button.
– Other Useful Abilities of Turbo LAN
Turbo LAN has a few other notable features that are worth mentioning. Here are a few to take note of:
The traffic analysis feature is something special to talk about. It lets users administer and keeps track of everything that relates to internet usage one way or the other.

You can scroll along with the list of available programs and determine which program or app you want to connect to the internet.

Using the Turbo LAN utility, you can seamlessly monitor each app. Things haven't been that simple as of now. You can brilliantly note down internet usage and witness the apps that are actually eating up your internet resources.
Multi-User Features make things more flexible.
Brilliant self-calibrating
Offered broadband limits
Robust automatic router detection
Accurate real-time traffic analysis
Optimized dial-up connections
Secure firewall
Tough Layer-7 Analysis
Next level VPN – WLAN – Wi-Fi – MTU-Optimization
Installing Turbo LAN on Your System
Not just optimization, the other benefits of Turbo LAN may urge you to get the utility installed on your system.
Regardless of whether you have Turbo LAN Asus TUF set up or Turbo LAN MSI drivers, the question remains, how?
You need to understand that, for an MSI device or motherboard, getting the cFosSpeed ready is pretty seamless.
That's because accessing the Dragon Center app will help you automatically grab the Turbo LAN utility.
But in case you don't own an MSI machine or own an ASUSTurbo system, visit the official cFos website and grab the latest version from there.
You'll need the Turbo LAN download file and install the software on your computer to install Turbo LAN. Follow the instructions below to get started:
Download the Turbo LAN software from the official website.
Double-click on the downloaded file to begin the installation.
Follow the prompts to complete the installation.
Post-installation, you'll notice a small status window displaying all essential data in the bottom-right corner of your screen.
– Understanding the Interface
Needless to say, one of the best things about Turbo LAN is its ability to shape traffic. But do you know that the utility also deserves as much appreciation for its interface?
Yes, you've read that right. Turbo LAN is home to an easy-to-use and forthright interface that bags very minimal or few complicated options.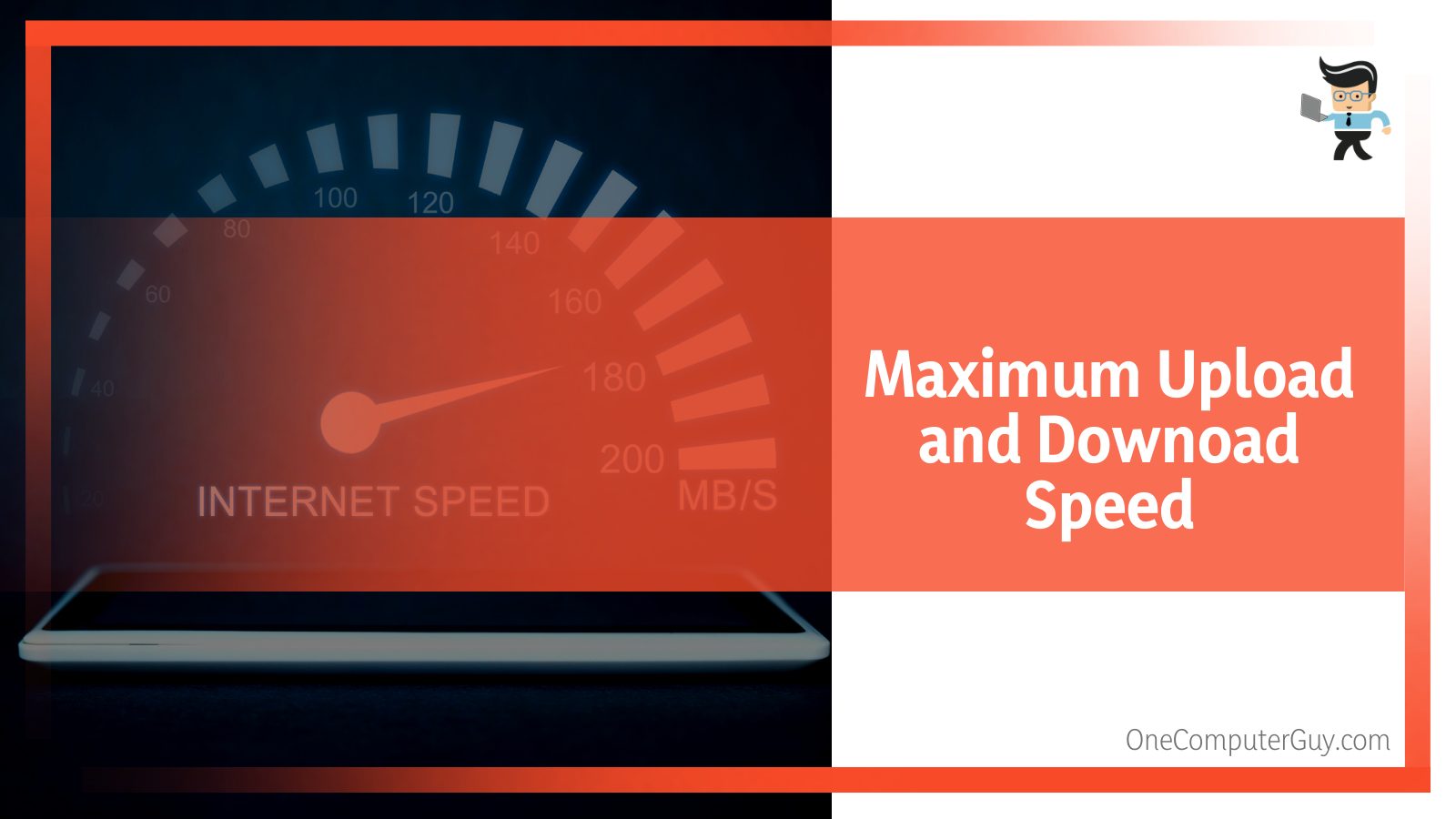 After getting inside the application, you'll notice a window having different tabs and vivid sections. A quick look at the top end, and you'll see the Maximum Upload and the Download Speeds options. It is crucial to remember that the overall status of your current connection is reflected in the upload and the download speeds.
Navigating to the right-hand side panel, you'll see a list of different options. It includes:
VoIP

Media Streaming

Games

File Sharing
Here, in this section, you can pick, prioritize, and allocate internet bandwidth. Choosing the order will allow the tool to section each category based on your respective needs.
In the same section, you'll see something called "advanced setting and prioritizing."
This pair of settings is entirely based on different criteria where you can toggle around entities like server protocols, file sharing, client protocols, and more.
Head over and start prioritizing the specific, desired programs. You can pick whether you want these optimizations to be permanent or temporary.
Turbo LAN also allows its users to allocate their internet budgets. Yes, you'll find the option to control your scheduled internet usage and eventually limit the time and money you end up spending on a specific program.
The interface bags a dedicated section for monthly reports. Here, you can monitor your internet usage.
Not just any other viewing, but the tool lets you administer the usage graphically.
From how much you've used in previous months to comparing the same with the current month's usage, Turbo LAN has made analyzing the usage a simple task.
The fact that Turbo LAN is available in many languages and spread across various operating systems makes it even more efficient and versatile.
– The Disadvantages You Should Be Aware of
Turbo LAN is an interesting tool that can help improve your internet speeds, but it's important to understand how it works before you decide whether or not it's right for you.
Turbo LAN uses an algorithm to optimize your internet connection based on your usage patterns.
This means that it can automatically adjust the settings on your router to improve your speeds. However, it's important to note that this doesn't always work perfectly, and you may still experience some slowdowns.
There are quite a number of users who reported that Turbo LAN have significantly impacted the download or upload speeds negatively.
Yes, it has helped the numbers to increase, but the same decreased post uninstallation. This is why users who enjoyed the privileges of Turbo LAN with their motherboards ended up considering it as bloatware.
The complaints didn't end there. Many grumbled that Turbo LAN choked their systems entirely.
Yes, the utility might crumble your system instead of optimizing how the internet works. That's frightening!
Other reported issues include consuming a significant portion of RAM and CPU resources, eventually slowing down their systems.
Turbo LAN is sometimes incompatible with other applications, which is painful.
Frequent annoying crashes.
Various antivirus or antimalware programs recognize it as a potentially malicious app.
The program, from out of nowhere, disappears. Users have complained about not finding the utility in the Control Panel or the main screen.
– Uninstalling Turbo LAN in Quick Simple Steps
Are you worried about the disadvantages? Well, you don't have to, as uninstalling Turbo LAN isn't a big deal. In fact, you can get rid of it, just like you do the same for other programs.
Log in to your computer.
Head over to the Start menu.
Type in Control Panel in the search panel.
Click the very first option.
Navigate to the Programs and Features option.
Scroll down until you find something called Turbo LAN.
Click on it and pick Uninstall.
Wait for the process to conclude, and that's it.
Alternatively,
Log in to your computer.
Locate the Turbo LAN's installation folder. (Keep in mind that the typical installation folder is the C drive. So possibly you can locate Turbo LAN here, C:Program FilesASUSTurbo LAN)
Scroll along with the list of files and search for the one that says uninstall.exe file.
Now, double-click the uninstall file, which will initiate the uninstallation process.
And finally, an exclusive method for MSI motherboard users:
Get yourself the Dragon Center app.
Launch it and run a system scan. This will help you find all the utilities or functions installed on your computer.
Look for cFosSpeed; once you get hold of it, simply locate the Delete option.
Tap on it, and it will uninstall the tool permanently.
Finally, restart your system, and you're good to go.
– Problem When Uninstalling the Turbo LAN
Although uninstalling Turbo LAN is pretty rudimentary, specific problems may cause trouble in some rare cases.
For example, you might notice that any other program is preventing it from getting removed.
Also, it is vital to note that even after uninstallation, some processes may remain in the system and continue to operate in the background.
The best way to address such a situation is by simply employing a third-party uninstaller.
To use such tools, here is what you'll need to do:
Find and install an efficient third-party uninstaller.
Launch the App.
Head over to the option that says something like All Programs.
From the list of options, try and look for Turbo LAN
Click on it and tap the Uninstall option.
In case you fail to find Turbo LAN inside the Programs tab, search for Logs Database. You should see the app there.
FAQ
– What is Traffic Sharing?
Traffic shaping is a network administration technique used to optimize network performance by regulating how much traffic is allowed onto the network.
By slowing down certain types of traffic, other types of traffic can move more quickly and efficiently.
Traffic shaping can improve overall network performance or prioritize specific types of traffic, such as time-sensitive VoIP calls.
There are a few different ways to shape traffic. One common method is to use Quality of Service (QoS) policies.
QoS policies can be used to throttle specific types of traffic, such as video streaming or file downloads, so that other types of traffic, like VoIP calls, can have priority.
Another way to shape traffic is through rate limiting. Rate limiting controls how much traffic is allowed onto the network by setting maximum limits on bandwidth.
This can be useful for preventing network congestion and for ensuring that mission-critical applications have the resources they need to function properly.
– Is Turbo LAN Windows 11 Effective?
Turbo LAN is a technology that allows your computer to connect to a network faster than traditional methods.
It is based on the simple idea of using multiple connections to increase the overall speed of the connection. Turbo LAN can be used with both wired and wireless networks.
The main benefit of using Turbo LAN is that it can significantly increase your connection speed.
This is especially beneficial if you often find yourself working with large files or streaming video.
Additionally, Turbo LAN can help reduce latency, which can make gaming and other real-time applications more enjoyable.
While Turbo LAN offers many benefits, there are also some potential downsides to consider.
Overall, Turbo LAN is a great option for those who need a fast and reliable connection. However, it is essential to weigh the pros and cons before making a decision.
Conclusion
Turbo LAN is the perfect solution for gamers and online streamers who want to reduce latency, increase bandwidth and improve their online gaming experience.
Let's wrap up the whole article with the most important points that we talked about: 
With Turbo LAN, you can quickly prioritize all your apps in the program and optimize the network share.
Turbo LAN can help you minimize ping
The tool offers accurate real-time traffic analysis alongside optimized dial-up connections
Some users reported that Turbo LAN significantly impacted the download or upload speeds negatively
With a Safe firewall, your connections are secure.
Bases on the detailed examination, Turbo LAN is definitely worth a try if you're looking to take your gaming or streaming to the next level. Have you tried it yet?