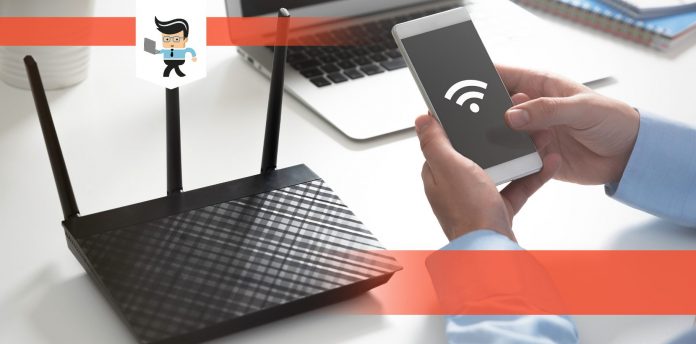 Our Dlink dir 810l router review showcases the upgrade individuals, homes, and others need for better internet connections. It's a router of the AC variety, which means you can connect your favorite devices to your network and enjoy smooth and seamless internet connections at all times.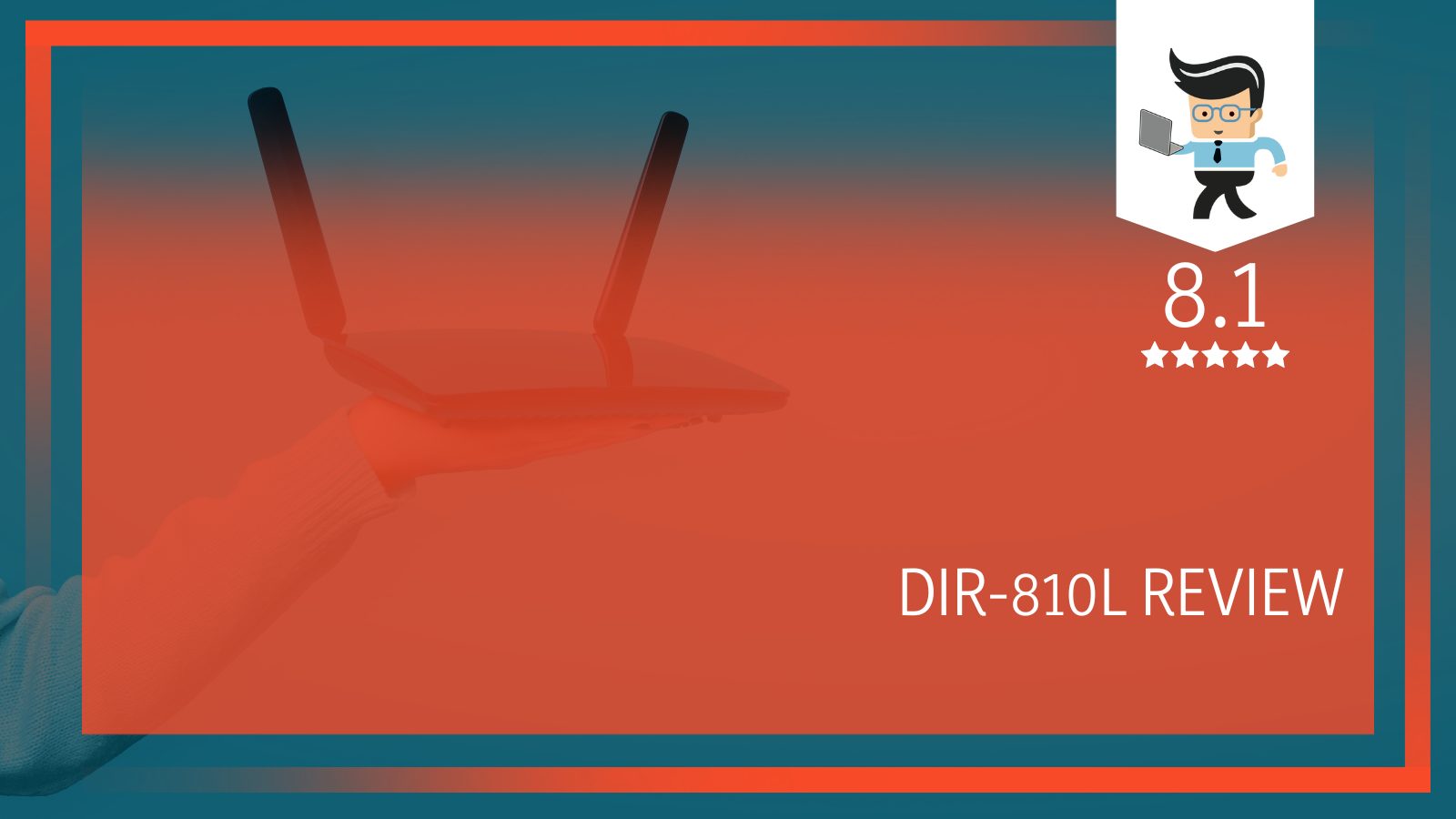 Internet speed and range are two crucial factors users want in a router, but whether this product has both is different. That's why our review team has stepped in to review its specifications, benefits, and drawbacks to help you determine if it is an excellent choice for budget and lifestyle. Read on!
Outline of Key Specifications
Product
Key Specifications
Dlink Dir 810l

Max Speed: 750 Mbps
Protocol: WPA, WPS, WPA2
Frequency: Dual-Band
Form: Wireless/Wired
How Reliable Is This Router?
If you're a big fan of routers, you can always upgrade to an AC enhanced version that allows users to connect more devices without sacrificing speed and efficiency. That means you can add your iPhones, Androids, tablets, and laptops to your router connection.
Getting a wireless AC network gives off more benefits associated with faster wireless speeds, improved home coverage, and the joy of having longer wired connections. Without such interferences, it's a way to knuckle down and enjoy doing the activities you love the most.
The speed delivered by this Wi-Fi dual-band router reached more than 750 Mbps. Moreover, it has an unassuming compact build that lets it fit on a wide range of surfaces and allows easy access to the MyDlink Cloud platform.
As a result, many users describe it as the perfect solution for those that stream HD video online, fast file transfers, and lag-free video chatting.
A critical look at this router and its capabilities will help you understand whether it's worth the buy.
Dlink Dir 810L Key Criteria
PROS
Dual-Band technology for fast speeds
Latest security protocol
Wireless AC750 for optimized performance
Backward compatible capabilities
CONS
Frequent loss of connection
The D-link wireless router may have hit the markets in 2013, but it has multiple specifications to boost many functions. There's a fantastic chipset in the router coupled with 64 MB RAM and 8 MB flash. In addition to that, the router is compatible with IEEE 802.11a/b/g/n/ac standards.
As a result, users can enjoy maximum speeds with a combined 300 Mbps and 433 Mbps. Those are not bad figures for streaming or playing your favorite games online.
– Dual-Band Performance: Enjoy Fast Wireless Internet
Speed is not an issue when you have a router with up to 300 Mbps on the 2.4GHz band. You get up to 433 Mbps on the 5GHz. That's why this router will deliver fast wireless speeds and less interference for maximum throughput.
The dual-band is an advantage that can help you get the most out of your activities. Again, the dual-band cloud router promises better experiences and delivers performances for intelligent and versatile bandwidth. For example, you can check your email and surf the Internet on the 2.4GHz band. On the flip side, you can play games, make Skype calls, and stream HD videos with less interference on the 5GHz band.
Whatever activity you like to do online, dual-band has you covered.
– Backward Compatibility: Worry Less About Connections
With a router, you shouldn't have to complain about some of your devices getting left out. One capability that stands out is the router being backward compatible with a/b/g/n devices, which also helps you monitor your network anywhere.
All your existing wireless devices can connect so that you can enjoy all the benefits of wireless AC without worrying about compatibility. You can use a web browser or download the app to your mobile device. Go ahead to follow the intuitive setup wizard to get the wireless AC Home network working in minutes.
With the app-enabled and cloud services, D-links cloud routers will give you the best remote network management. You can take advantage of every service the "my D-Link Cloud" offers via the QRS Mobile and my D-Link Lite apps.
It's also interesting to note that these free mobile apps are available for iOS and Android devices. Along with the apps, you can monitor and control your home network from anywhere.
– Security Protocol: Stay Safe and Protected
Wi-Fi security settings and capabilities are essential. Steps like changing your dir-810l default password count, but you can do more to protect yourself from freeloaders and hackers looking to gain access to your Wi-Fi network and steal your private data. To that end, you'll have to set the proper security protocols in your router.
With this router, you get to enjoy WPA-PSK, WPS, WPA2-PSK security protocols. These are significant security measures that will prevent more individuals from accessing your private information without your permission.
– Wired Connectivity: Four Fast Ethernet Ports
While this router's primary feature is wireless, it has spades for wire connections via several Ethernet ports to accommodate multiple wired devices. Your devices are connected to a network, much like hubs and modems. It means you can use cables to transfer files or hook them up to the network.
In addition to that, the dir-810l firmware boasts a LAN port bandwidth for faster Ethernet speeds.
– Connectivity: Good Enough for Several Functions
You get a wireless and wired connection on this device coupled with Ethernet ports. However, it lacks other basic connectivity options that would have made it awesome. For example, there are no USB ports, print servers, and file servers.
– Performance: Reliable Service
While this D-Link does have some great features, we have to admit that it has a dull feel. However, for some activities, you get some reliable service. For example, over distances of 2m and 10m line of sight and behind some walls, the 810L can get slower or maxed out.
Speed might bring up some issues, but we feel the router makes up for that with quality range. At about 15m, the 810L has an impressive range of 30 percent faster than some other routers with the same fast Ethernet limitations. Perhaps, you'll have better experiences with the 5GHz band.
For the data transfer rate, you get figures that you'd find on other standard routers. The primary data transfer rate is 750 Megabits per second, while you get a max upstream data transfer rate of 1000 Megabits Per Second.

– Overview
This wireless AC750 router is built for optimized performance and reliable coverage. If you stream a lot, you'll like that it delivers smooth HD video streaming, fast file transfers, and lag-free video chatting.
Frequently Asked Questions
1. Should I buy the D-Link 810L?
The link ac750 stats make for an exciting read, but you'd want more than that for your internet connections.
From our review, if you're the intended target at sub 100Mbit Internet with no NAS or local storage, then the 810L is a steal. While peak speeds on this router may be throttled, its performance at the range is far superior to similar routers.
There are some potential drawbacks to the router depending on the type of user you are. For example, you won't find a USB port here while connections aren't strong over distances or between walls.
A USB helps add more usability to this device when you connect external drives and share files. However, for the budget and some key elements, we think it's worth giving a shot.

Conclusion
What's not to like about the DIR-810L from Dlink? Aside from its quality design and a whole lot of user-oriented features, the router is pretty easy to set up and delivers fantastic performance over some range.
The dual-band frequency is a classic part of modern-day routers that helps you alternate between the two depending on your activities. Besides that, the security protocols give you much-needed protection from intruders on your network.
Overall, we think this router is an excellent budget option and is reliable enough over both network frequencies.