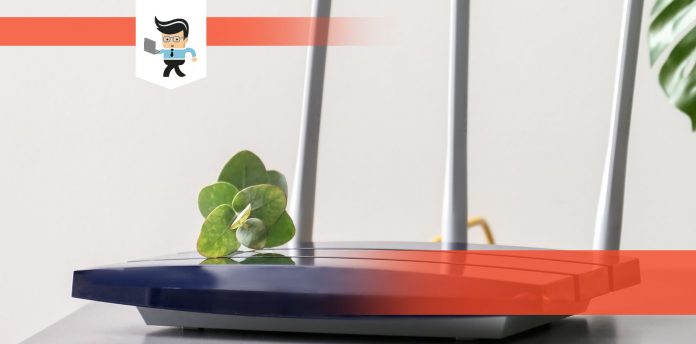 Very similar yet distinctive, the Netgear r6900 vs. r7000 is one debate that's continually coming up in many WiFi router communities.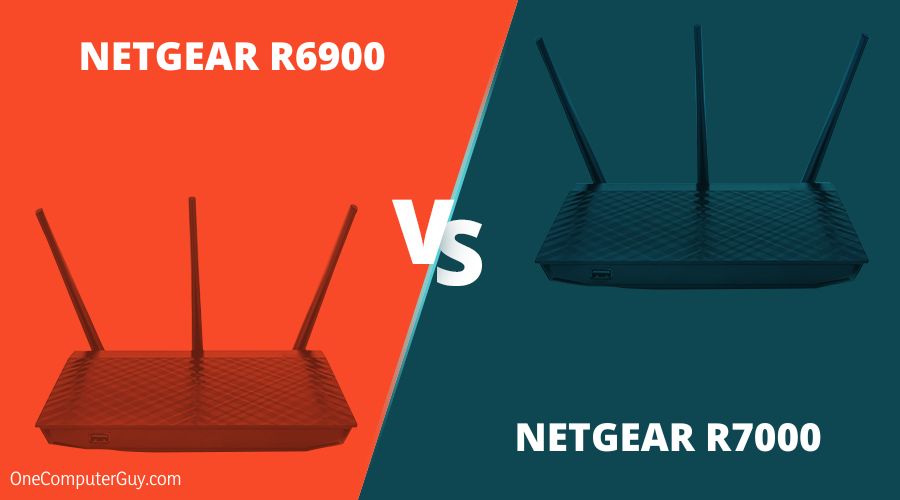 This is because most peeps out there are wary of buying the wrong set of wireless routers, which is why they have constantly been looking out for the best ways to get the best WiFi routers for their homes and offices. We are aware of this, and we have gone the extra mile to make your decision easier and faster than ever before, especially if it has to do with a reputable brand like Netgear.
As we proceed, we will focus on some of the best router models from Netgear and evaluate their strengths, weaknesses, and how they stand up to each other in a face-off.
Read on!
A Netgear r6900 vs. r7000 WiFi Router Comparison Table
| | | |
| --- | --- | --- |
| Name | Netgear r6900 | Netgear r7000 |
| Processor | 1Ghz dual-core | 1Ghz dual-core |
| USB Port(s) | One USB 3. 0 | 2 (USB 3.0 and USB 2.0) |
| WiFi Band | Dualband 2.4 and 5Ghz | Dualband 2.4 and 5Ghz |
| Max. WiFi Speed | 1900 Mbps | 1.9 Gbps |
Pros
• Excellent network coverage
• Good VPN capability
• Dual bands
• Stealth design
Cons
• A bit slow to apply changes to settings
The Netgear r6900 cool stealth design is uncommon and distinctive,
The Netgear r6900 is near impeccable with its excellent voice assistance feature to back things up. As such, you get to control your home network with a router compatible with Echo, Alexa, and Google Assistant.
Also, it sports a cool stealth design and excellent speed on the 5GHz band. We have also observed that it comes equipped with an excellent quality of service.
The Nighthawk ac1900 r6900 router comes with wedged sides and a particular flared shape that gives it an aesthetic look. As a result, you can fit it at any suitable spot in the living room or elsewhere.
If you pair this router with Beamforming capabilities, it will deliver fantastic speed and robust connectivity on the 5GHz band. Further, the Nighthawk r6900 uses one of the best 802.11a/b/g/n/ac routers in the market.
It is an excellent choice for users who need a Smart WiFi router that can manage heavy-duty throughput. The fact that it features a dual-band offers not just a great speed but a reliable range as well.
Unlimited HD streaming is possible due to the 1GHz dual-core processors and 1900 Mbps speed. All your online activities can now proceed without any lags to offer a fantastic gaming experience. The range provides a faster and father reach thanks to high-powered amplifiers and antennas designed to enhance the network coverage throughout large homes and offices.

Sharing is easy and quicker too. The router ensures that sharing files across the network is easy and fun. The ReadyCLOUD USB access application helps this cause. There are also advanced security features to help you maintain privacy settings while working online.
You can limit the time and content your kids have access to and prevent spyware from taking over. You can also create a Guest Network.
Easy Upgrade Process
As with all Nighthawk routers, the r6900 can automatically detect the service provider's gateway, thanks to its built-in support installation wizard.
With this tool, you can enjoy a quick over-the-air update from 802.11a/b/g/n/ac router to the newer 802.11ac on the gateway of an existing service provider. You can even decide your preferred installation mode for a customized upgrade.
Looking to enjoy an uninterrupted media streaming experience? The Nighthawk ac1900 r6900 router allows you to enjoy your favorite movies and audio files online without going through those annoying buffering every now and then. The router comes with 1GHz dual-core processors that are capable of providing you with an exciting and lag-free streaming experience.
Pros
• Sleek build
• Long-range stability
• Excellent USB network performance
• Plug and play setup
Cons
• Pricey
A Netgear r7000 review once again showcases what makes the brand a thought leader when making reliable and superfast 802.11ac wireless routers.
Starting with its design and other awesome features, Netgear r7000 is one router that's ahead of the competition in more ways than one. You can put that down to excellent design built-in features that are worth every penny!
The network range is just as wide alongside a fast wireless signal strength. Sure, it's a bit pricey, but it's worth the hype. The router comes fitted with a high-performing Broadcom BCM4708A chipset, which powers 'Turbo QAM.' With this technology, your internet speed limit gets bumped up from 450Mbps to 600Mbps.
The router also comes equipped with an intuitive Beamforming feature to automatically detect all connected devices' locations and optimize the signal accordingly. That means a reduced buffering time when streaming HD videos or gaming on your PC.
What's more, the router's WPA/WPA2 security combats all sorts of malware attacks, and the device allows you to set up a customized URL for free if you are looking to enjoy the services of a personal FTP server.

Further, you've got impressive hardware components optimized with the highest 190 Gbps speed. Simply put, the Netgear r7000 is eye-catching with the detachable antennas and wall-mount that make it easier to position and use the router. There are multiple LED lights upfront to indicate the status of different ongoing functions, including USB connectivity.
In search of a sleek wireless router with long-range stability and great plug-and-play setup? Then this product is perfect for you. The Netgear r7000 specs include a Genie software that offers great customization options without sacrificing speed and seamless internet connection.
Netgear R6900 vs. R7000: Head-to-Head Comparison
The main difference between R6900 and R7000 is, Netgear R6900 has better security, design and hardware compared to R6900.
Security
An r7000 vs. r6900 comparison shows both have parental controls and different options to choose from. However, the software on the former reflects the status of various WiFi functions. As such, you can tell whether the internet is active or whether the USB port is in use, and more. There's also a decent encryption system that offers WPA/WPA2 and WEP to help secure your WiFi channels.
Design
The Netgear r6900 specs come with an excellent design, but we think that's not enough. For example, LEDs on the r7000 routers have varying functions, including when WiFi comes on. Other than that, it has a fantastic body.
Hardware
The Netgear r6900 review reveals neat built-in hardware with an authentic model that boasts dual-band capacity that offers up to 1.3 Gbps WiFi speed on the 5GHz band and up to 600 Mbps speed on the 2.5GHz band. That is more than r6900.
When you add the Netgear r7000 range, you get a system with high-end components such as a dual-core CPU, large storage space, and 256 MB of DDR RAM.
Buying Guide for a WiFi Router
WiFi routers differ from each other, and just picking one from your local store does not necessarily mean you have gotten the right device for your smart devices. That is majorly because these routers come equipped with a wide range of specifications and features.
In addition, some external factors, including your home and the number of connected devices, will have a large say over the router's overall performance.
So, what exactly do you need to do or know before you spend your money on a wireless internet router?
The first thing to do before you buy a WiFi router is to figure out the best router for your home or office space. Before you do this, you need to consider the number of bands you want your router o support and determine its compatibility with mesh networking. Here is a quick rundown of the most popular types of routers and their most prominent feature.
• Single-Band Routers: Quite slow but very affordable
• Dual-Band WiFi routers: most suitable for a largely crowded area
• Tri-Band WiFi routers offer real-time coverage with its double 5Ghz band
But knowing how to buy a quality router can be really taxing for some people. That's why we have written this buyer's guide to help you get the best WiFi router out there.
Key Features of a WiFi Router
These include the following:
– Security
Ensure that you get a router that comes with extra software to help prevent viruses, malware, and ransomware.
– Interface
Your router should have a good interface that will adequately meet your connectivity requirements, such as— internet and broadband-only with USB ports.
– Router Coverage
This enables you to enjoy your Internet usage. So, get a long-range WiFi that's capable of covering more than 5,000 square ft. areas.
– Bands
Avoid internet congestion due to multiple usages by using a dual-band, and there is band support for up to 1GHz – 6GHz on the WiFi 6 802.11ax standard.
– Speed
It's more important to consider your internet's top speed before choosing a router. And this is mostly determined by your internet provider. Hence, you need to use the best service plan for your internet to get the best speed.
– WiFi standard
The latest WiFi standard is 802.11ax, also known as "AX WiFi" or WiFi 6. This standard is fast, efficient and helps to reduce congestion in heavy bandwidth during usage.
Things to Consider Before Buying a WiFi router
• Get a router that supports high bandwidth activities if you are a heavy internet user.
• If you experience a lag, consider upgrading to a router that's optimized for faster streaming or gaming service.
• Ensure that you get a router that adequately fits your family size and accommodates multiple usages.
• Try to consider an upgrade if you have an old router. This is to give you an up-to-date technology.
Overall, your home is only as smart as you want it to be, especially in a digital world like ours, where superfast wireless internet is the order of the day.
In this regard, investing in the right WiFi router like the Netgear r6900 or r7000 to help you get the most of your smart devices is the best thing to do.
FAQ
What types of environments are the Netgear R6900 and R7000 best suited for?
Both the Netgear R6900 and R7000 are designed to cater to home and small to medium-sized office environments, providing reliable wireless connectivity for multiple devices.
Are the Netgear R6900 and R7000 compatible with the Nighthawk app?
Yes, both routers are compatible with the Nighthawk app, which facilitates easy setup and network management directly from a smartphone or tablet.
How do firmware updates work for these routers?
Netgear often releases firmware updates for its routers, including the R6900 and R7000. Users can update manually through the router's web interface or via the Nighthawk app.
Do the R6900 and R7000 support VPN services?
Yes, both the Netgear R6900 and R7000 support VPN services, enabling users to securely connect to their home networks remotely.
Conclusion
Netgear's collection of top-rated WiFi routers are here to stay and for all the right reasons. If you are looking to make a quick decision on the right router for your home, we can assure you that both Netgear r6900 and r7000 will live up to your expectations without any hassle.
If we recommend either of the two, we will stick to the Netgear r7000, as it trumps its older sibling in almost every aspect.
Coming in as the latter model, its stunning hardware and modern appeal are exceptional and more future-proof than the r6900, which is gradually being out-phased every passing day.