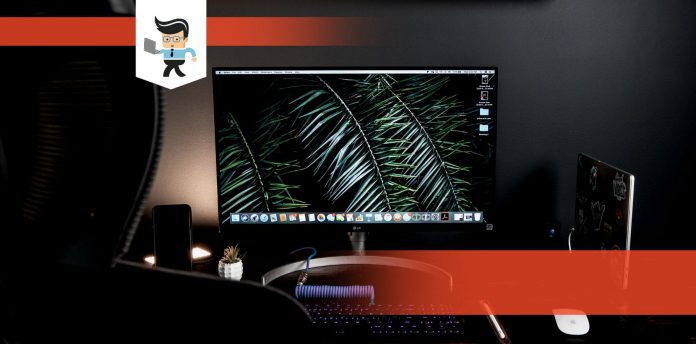 This MSI Optix G27C2 review will show you why this monitor is the answer to your needs. It has all the capabilities and features that you need for online gaming.
This curved monitor may not be the priciest one on the tech market, but it is quite powerful.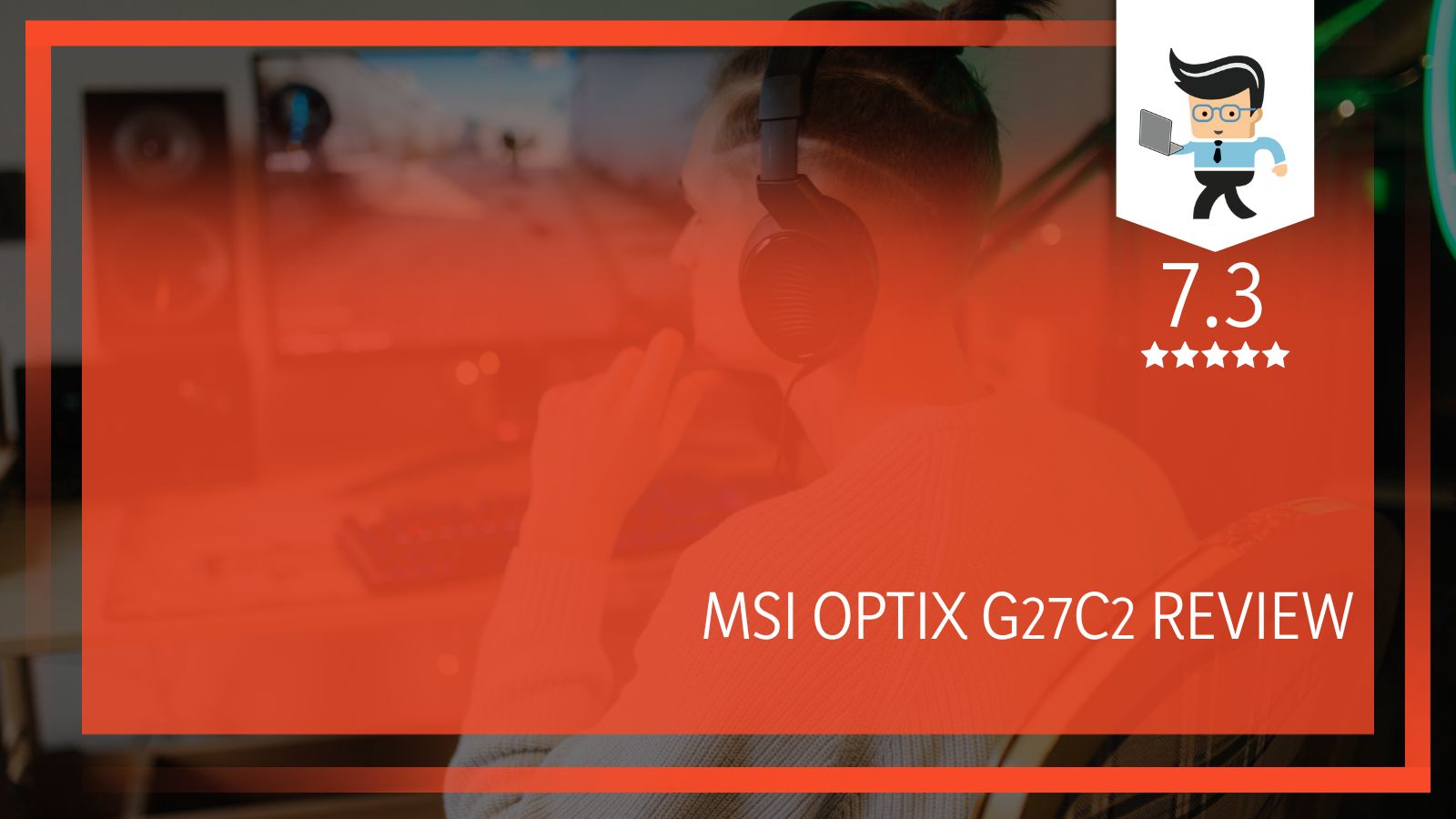 By all appearances, it seems as though this monitor has it all. It's a strong competitor among other affordable gaming monitors of its kind.
A review is not fair unless we are honest and tell you that this device has its upsides and downsides. Here, we share its advantages and disadvantages.
MSI Optix G27C2 Key Criteria
Screen Size and Resolution
8
PROS
A beautiful display of colors
Excellent for gaming, movies, and editing
High refresh rate
Affordably priced
CONS
Only Full HD definition
Monitor's height cannot be adjusted
There are no integrated speakers

Product Highlights
We researched by comparing other top gaming monitors with similar features and specifications. We found that the MSI Optix G27C2 gaming monitor is the best one for good value. Here are the standout features of this monitor.
• Great Size and Shape for value
• AMD free sync
• 1920 x 1080 Screen Resolution & Display
• The VA panel
• 144Hz Refresh Rate & 1 ms Response Time
• Wide color gamut
• Anti-flicker technology
• Port connections
• MSI Gaming Desktop Integration
Product Review
Are you seeking a new and innovative product? One with the size, speed, and high resolution required to meet all your online gaming needs? Then this MSI OPTIX review will help you decide.
Great Size and Shape for value
MSI Optix has the advantage with this fantastic 27-inch curved gaming monitor. It's above others of its kind. Note that other monitors in the price range with this device are flat. That is why the first glimpse of this 27″ curved monitor screen will result in a positive 'Wow.'
The monitor has a curvature rate of R1800. It gives a wide field of view that surrounds you in your game playing. It also delivers immersive gameplay with the MSI Gaming OSD (On Screen Display). With this feature, you get in-gaming help. It keeps you more connected to the entire experience.
The view appears uniform from all directions. Gamers feel most comfortable while enhancing their viewing pleasure.
This monitor also contains a 178-degree Wide-Angle Screen. It creates a comfortable viewing experience regardless of your position in a room. And it also has a more pronounced curve than many other curved devices.
AMD FreeSync technology creates the smoothest visuals for your gameplay with a FreeSync monitor that matches your PC's display refresh rate with an AMD GPU.
The adaptive sync feature keeps a controlled refresh rate on the monitor.
Thus, there are no screen-tearing issues, input latency, or stuttering. You can relax and enjoy fast-paced games and videos. As a result, you get ultra-smooth visuals for an uninterrupted gaming experience.
This feature heightens the gaming experience. You can be sure to make your mark for competitive gaming. You can also enjoy your game with ultra-smooth, consistent visuals.
1920 x 1080 Screen Resolution & Display
This HD monitor boasts a 1920 x 1080 screen resolution. It gives you some stunning clear images from the onset. The color output is vibrant and rich, making the Optix G27C2 ideal for general usage. This device also boasts a frameless display. It creates seamless multi-monitor setups for gaming. It also prevents harsh breaks between each display with ultra-narrow bezels.
We tested the monitors with actual games to feel how well the device worked in reality. Results showed that visibility was good, and any ghosting that took place was minimal.
The quality was superb, showing off the beautiful scenery in all its glory. The gaming experience was smooth, with no lag or stuttering.
This feature is accurate and bright. It has a Black Equalizer that you can use to dim your screen. If you turn it off, the monitor lights up, enhancing gameplay. Despite its curvature, the screen appears uniform from all viewing angles.
144Hz Refresh Rate & 1 ms Response Time
The refresh rate of 144Hz delivers seamless, smooth action from frame to frame. The difference is easy to spot when using multiple screens. The 1 ms response time optimizes your experience for games that need speed.
Real-time strategy games, first-person shooters, racers, fighters, and sports are what gamers need for competitive gameplay. Multi-player games are best with precise, fast movements that only a quick response monitor and high refresh rate can perform. Enough high performance to get you ahead of the competition. Imagine a high refresh rate mixed with a responsive performance that every game player craves.
This feature of the Optix G27C2 helps you bring your A-game, as you can spot your opponents, aim with ease, and hit your mark. There is a reduction of blurred images and improved responsiveness. Thus, actions feel more real-time.
The vibrant color output of the MSI OPTIX G27C2 gaming monitor is rich. It is an excellent choice for gaming, and its colors are more identifiable to the human eye. MSI also offers 75% NTSC, 110% sRGB, and 20% more color gamut coverage than other basic gaming monitors, enhancing color gradients for more vividness, visuals, and brightness. It is perfect for gaming. Gameplay details and colors will look more realistic.
MSI has built anti-flicker technology into the monitor using blue light reduction. It keeps gamers playing for hours and hours without eye strain or fatigue. Regular monitors generally have a flicker rate of approximately 200 times per second. The naked eye cannot detect it. Yet, over time, it affects the vision.
This technology reduces the amount of flicker onscreen. Thus, it provides a pleasant viewing experience.
This device has basic connectivity, which entails 1 x DP (1.2), 1 x HDMI (1.4), 1 x DVI Dual Link. This is adequate for most PC connections. Also, standard packaging includes a Display Port and HDMI cable.
MSI Gaming Desktop Integration
MSI Optix has optimized its series of monitors for gaming. The brand pre-loads its gaming desktops with the MSI gaming center. It lets you select between seven different visual modes to improve gameplay, media viewing, and everyday computing.
1. The Optix G27C2 has a few extra features:
2. Over driver (response time adjustments)
3. Eye saver mode for reduced blue light
4. Controls – located below the right-hand side of the monitor. The layout is traditional and quite user friendly.
We have also tested a few other MSI Optix monitors. We concluded that this particular device does precisely what MSI created it to do. But is it the best in new gaming monitors? Are the specifications worth the time, effort, and money? That's why we're doing this curved gaming monitor review. We want to show you why this monitor is the one for you.

We're convinced, hands down, that this will be the best device you will ever own that would not burn your pockets. Gamers know the importance of having the right monitor. It can mean the difference between victory and defeat in the competitive gaming arena.
Are you a competitive gamer, or do you play for fun? It does not matter. Here are a few factors that should be at the top of every gamer's list. Consider them when purchasing a gaming monitor:
One main thing to know is that bigger is always better when it comes to gaming monitors. The imagery gets sharper with higher pixel counts.
Your monitor is your window to your favorite games. It can set the tone of your gaming session. Curved panel monitors have enough curvature to make you feel closer and even wrapped up in action. Computer manufacturers create them, especially for the viewing pleasure of gamers.
A powerful graphics engine allows you to play games at a higher resolution, displaying the number of display pixels. The graphics engine lets you play with all effects enabled. A resolution of 1920 x 1080 is good enough for a 27-inch screen.
Your desk space should determine the size of the monitor that you go for. Note that the smaller the size, the smaller the resolution, and vice versa.
There are various types of display technology on the market, and each comes with its pros and cons. While some are affordable and popular, they may have issues. For example, you may get color shifting, low contrast ratios, and ghosting effects. These issues can hurt gaming performance.
Screen resolution is a critical factor in your decision to buy a monitor. It determines the pixel count in a given monitor. Hence a higher resolution gives better visuals. It's always best to go for a brand-name monitor. It should have good color quality, grayscale performance, and wide viewing angles.
Thinking of getting more pixels and going to a higher resolution? Know that more pixels mean more graphic power to operate your games.
Pixel Response and Refresh Rate
Expert gaming monitors need fast pixel response and high refresh rates. Inadequate pixel response will produce blurring of images on the screen, which is terrible for competitive gaming. The refresh rate is the time (per second) it takes to refresh an image on the screen. The industry measures it in Hertz (Hz).
A 120Hz refresh rate means that the monitor can update 120 times per second. We recommend this rate and higher. It enables you to experience sharper images with no chance of blurring.
Video Inputs and Other Features
A good gaming monitor should have more than one video input. Thus, you can stay connected to several gaming consoles such as PS4 and Xbox.
The industry determines the price of a gaming monitor by its type, size, and features of its display. For more features and perks, the price will increase. The bigger the console, the steeper the price unless you get value for your money on a fantastic deal. The brand is also another factor that affects the price. The most important thing is that you stay within your budget when deciding on your choice of monitor.
MSI OPTIX G27C2 Specs
After reviewing the above factors, you may ask: What are the MSI Optix G27C2 gaming monitor specs?
Let us spell them out for you:
• 144Hz refresh rate
• 27" LCD panel
• 1ms response rate
• 1800R curved panel design
• Wide view angle – 178°
• True color – NTSC 85%, sRGB 110%
• AMD FreeSync premium technology
• Optimized with MSI Gaming VGA
BELOW ARE SOME OF FREQUENTLY ASKED QUESTIONS WE'VE BEEN GETTING:
Question 1: Is this monitor mountable?
Answer: Yes, this monitor has VESA 100 x 100 mm mounting
Question 2: Does the monitor have built-in speakers?
Answer: No.
Question 3: Is the monitor height adjustable??
Answer: Yes, it is easy to adjust.
Question 4: Will I get a display port cable?
Answer: Yes
Question 5: Does this monitor work for Windows 10?
Answer: Of course! It's a fantastic monitor and works well with Windows 10
Conclusion
The final verdict is that we found the monitor to be a clear yes. Although it comes with its shortcomings, it is still one of the most incredible bargains for its price. Don't miss out on this offer.
Its size, speed, and display capabilities make it the perfect monitor. Get it now for your game playing. We hope that this review was valuable helped you decode a lot of technical terms. Now you can pick the features and specifications best suited to your gaming needs.
If you decide to look past its minor limitations, you will find that the MSI G27C2 is excellent. It's a gaming monitor that anyone will be pleased to purchase. Of course, before deciding on a monitor, you must know what you are looking for exactly.
MSI's Optix G27C4 delivers big-screen immersive gaming for minimal cost. Let our review help you decide, and you will not make a wrong choice.