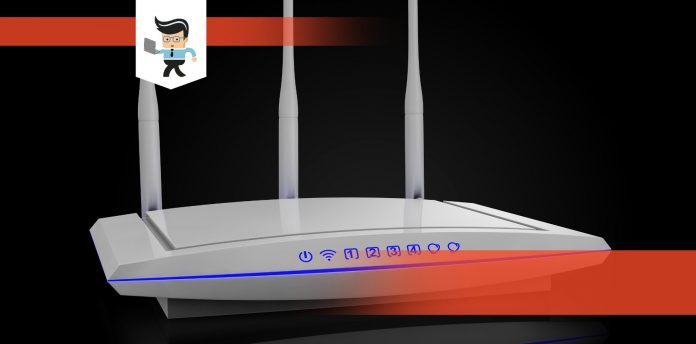 The Tenda AC6 AC1200 is a router everyone loves to have as it comes with lots of quality features that will appeal to any user. With a design that's easy to set up and clean, it's a sure option to connect your homes and services.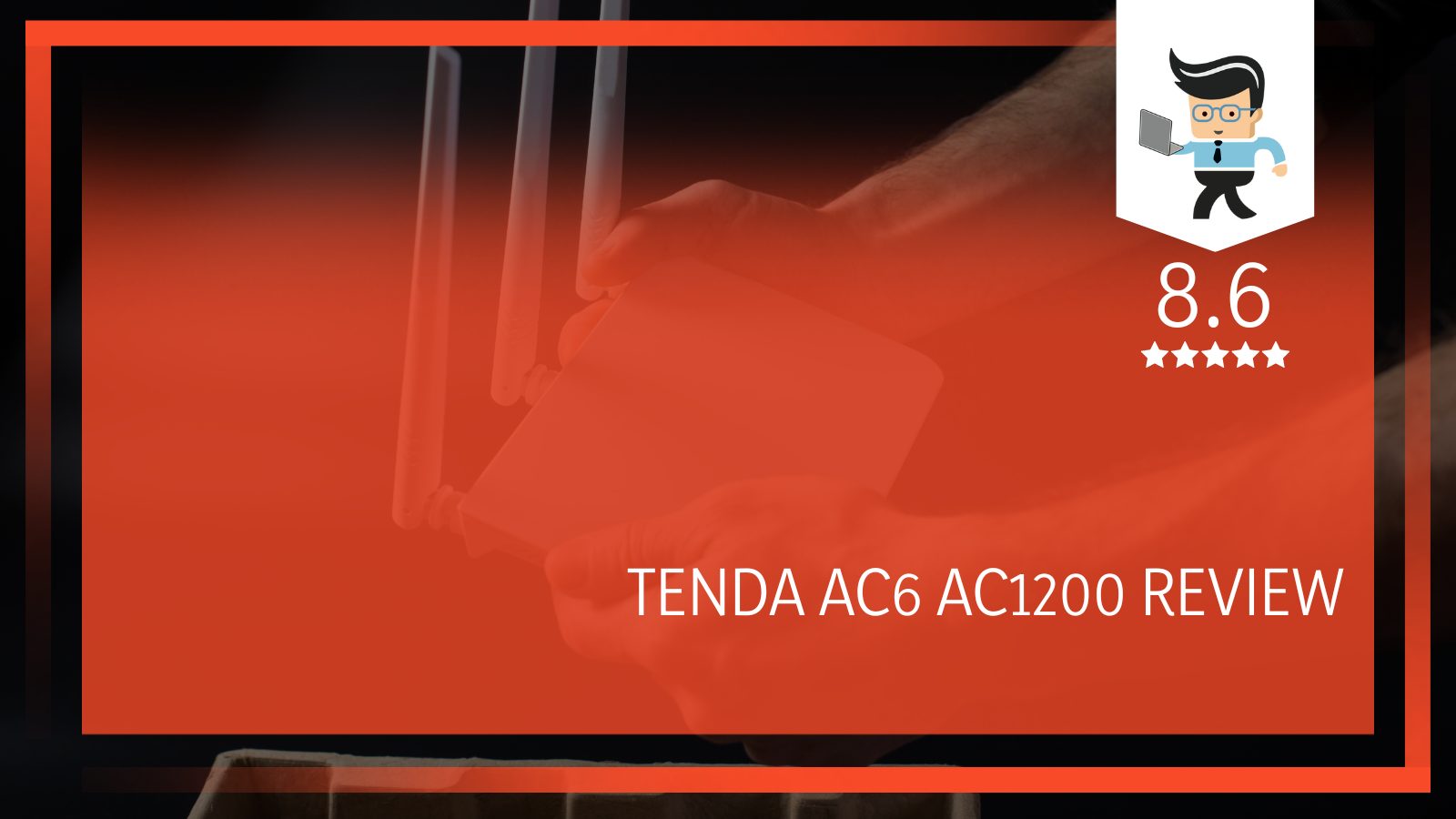 Also, the speed and general form make for quite the connection. But does it work for just anybody or a selected few?
Our experts have put it to the test to bring you the answer to this question and many more. Read on!
– Key Specifications Table
Product 
Key Specifications 
Tenda AC6 AC1200

Antennas: 4 x 5 dBi

Form: Wireless
Connection: Dual Band 2.4GHz/5GHz
Standard: IEEE 802.11a/b/g/n/ac
Tenda AC6 AC1200 Key Criteria
PROS
Consistent connection
Organized user-interface
Affordable
CONS
Short-range Average design
Average design
This Tenda model does its best to convince regular users and enthusiasts about its capabilities. It's a smart dual-band router for several reasons, but how good is it? Please read the review below. 
Tenda is not precisely the most prominent brand out there for routers, but it does hold its own. The lineup of products and models it has includes this AC6 Wi-Fi option with fast and consistent speeds. 
It's a high-speed Wi-Fi router that claims to offer a throughput of 1167 Mbps. Also, users and enthusiasts will have uninterrupted gaming and 4K video streaming. We've gone through that to establish whether it does provide such features and capabilities.

– Design and Components
The Tenda AC6 AC1200 smart dual-band Wi-Fi router comes with a charger and a small LAN cable. You get four big antennas pre-installed on the router, enveloped in plastic sleeves. The design is somewhat modern with a compact form factor, but big antennas make it look smaller. 
The router also has an angular front which gives it a stealth fighter aesthetic. At the front, the LEDs are visible and work for different things such as status, 2.4G network, 5G network, indicators for three LAN ports, and a WPS LED. That's quite a lot, but there's a total of eight different LED indicators. 
At the back, it has three LAN ports and on for WAN, along with a power connector. You also get a button to enable or disable Wi-Fi and another button that doubles as the WPS trigger and reset. 
You can hold down this button for a few seconds to perform a complete reset. There are some proper vents at the back to have good airflow to keep the router cool.
– Performance
The Tenda AC1200 router performs a little more like many high-end routers like the Netgear models. We already know it's affordable, but the ranges, coverage, and speed don't quite match up. A 2000 feet range is average at best, although that will go well for some activities. 
Setting up on the router goes two ways. Firstly, by connecting over a wired connection and secondly, via the Tenda Wi-Fi app. It makes a default connection with no password Network SSID printed at the back of the router at the first connection.
– Security and Protection
There's a parental control feature. That way, you can limit a specific device and what goes around your Internet connection—the time, day, and what features are on the blacklist or whitelist to checkmate some websites. 
You can set up the guest network with a temporary password for the period you allow. This Tenda model also lets you limit the Bandwidth for Guests.
It's also possible to limit the bandwidth of a specific device you want to connect to your network. To that end, users who are using your network too much or wasting your data can be limited. You can also limit the download speed and modify the LED lights. You can put on the lights or put them off at any time. 
– Connection Speed and Range
The Tenda A6 AC1200 range and speed will offer you some action on the Internet. At least, we can vouch for speed because that's the essential component to many users. Ping and upload are other features users expect. 
Moreover, since this is a dual-band router with both 5GHz and 2.4GHz networks, you can expect to get the maximum connection speed and wide coverage whenever you put it to use.
With a closed room, you'll still have full network strength and adequate speed. You'll have no issues streaming videos because the download and upload speeds will be excellent. 
However, accessing the network from a room that's a bit far from the router will give you a weak network. That will also affect the speeds of the router connection. However, it might be good enough to stream videos for some time. 
– LAN Speed
We discovered that the download and upload speed works well, using packets of different sizes on a test for the LAN speed. The LAN will consistently offer over 1800 Mbps download and over 250 Mbps upload speeds. 
We were shocked to discover that this router lacks a USB port. Having such a port helps with more connectivity options, especially with compatible devices. That way, users can easily share files on the network or data with other users. 
The Tenda A6 AC1200 speed has exceptional speed, thanks to its big antennas that give you a better signal throughput over obstacles. However, we feel the 100Mbps wired ports leave much to be desired.

– Frequently Asked Questions
1. How do I fix the unstable or slow wireless network?
It's not uncommon for people to experience unstable or slow wireless networks. Many things can bring wireless interference, such as wireless interference and overloading. Solutions you can try when faced with such problems. 
Place your router in the middle of your house. If the router is at the side of your home, the signal strength won't have even distribution. 
Give the antennas a vertical position so that they are standing up. Since you can adjust them to lie horizontally, you should put them straight up in their ideal place. 
Raise your router up and away from floors. That way, you get better reception, especially if it's on a desk. The Tenda A6 AC1200 specs are boosted off the floor. 
Pay attention to the kind of materials placed near your router. You shouldn't put it against a metal wall or desk. Wood remains the ideal material because the signal can travel through a wood desk, but metal obstructs the signals.
It's important to note that there are a variety of household appliances that may cause wireless interference. Depending on the position of your Tenda router, your networked device, and the appliance, you may even have the wireless network cut out. In addition, older Bluetooth devices can interfere with nearby Wi-Fi signals, although newer Bluetooth devices will not. 
You should make sure that a microwave isn't between the Tenda router and your wireless devices. On the whole, your Wi-Fi may be too busy to respond if you connect several devices to it. If that's the case, temporarily disconnect them. 
Conclusion
The Tenda AC6 router is a fantastic addition to any rig and features advanced technology with the standard fifth-generation 802.11ac connection. With it, users get to tailor their Wi-Fi signal to each connection according to the device's location. 
This router can hold better and more consistent connections in comparison to other routers. It's also not bad for a budget Wi-Fi router as the antennas will always work overtime to give you a speedy connection within a reasonable range and can link to multiple devices. 
If the lack of USB ports isn't a problem, the Tenda AC6 router will come in handy for you.