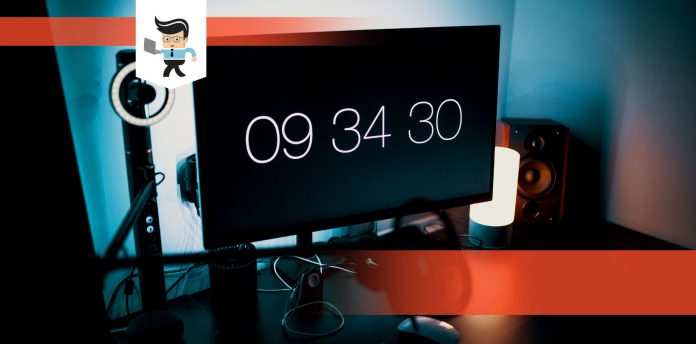 This article will take you through the various features of the LG 24MP59HT-P monitor. You will also get the pros and cons, listed below.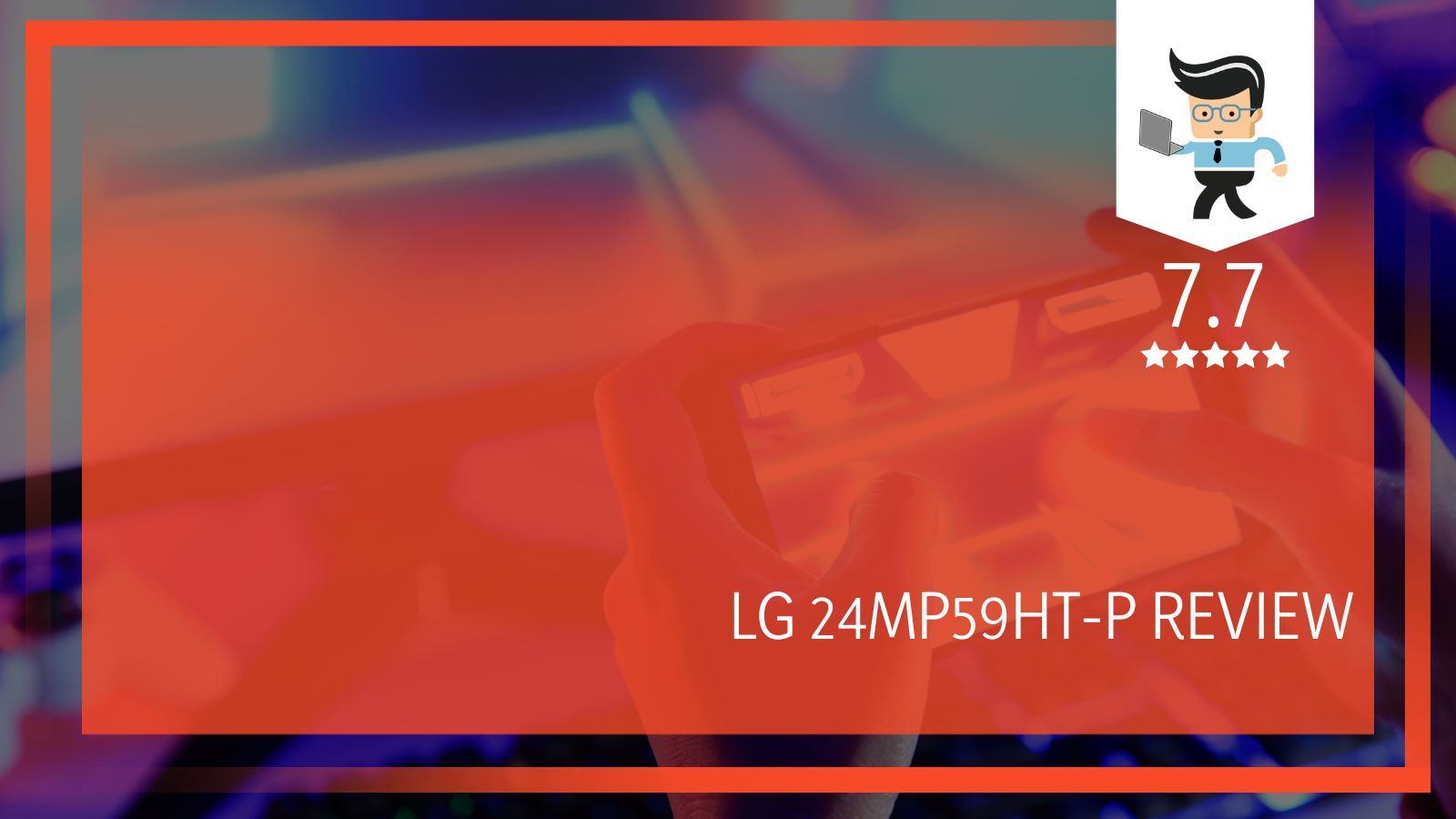 LG 24MP59HT-P Gaming Monitor Highlights
After reading this LG computer monitor review, you will see why this product is superior. This LG computer monitor review provides all the required information about the product.
Product specifications:
• Resolution: 1920 x 1080
• Screen Size: 24"
• IPS Technology
• Response Time
• Refresh Rate: 75Hz
LG 24MP59HT-P Key Criteria
Screen Size and Resolution
7.5
PROS
Good image quality
Lightweight
Excellent design
Value for money
CONS
Glitches in functioning after going into Power Save mode
Not VESA-mount compatible
– Great display:
The monitor displays an excellent resolution, sharp brightness, and great colors. It supports 16.7 million colors. The maximum resolution is 1920 x1080. This resolution is fantastic for movie lovers. You can spend hours watching your favorite stories come alive on this screen.
Gamers can pair up this monitor with their gaming consoles. It gives you fantastic gaming experience with its flicker-free display and shows images and fast-paced scenes of high quality, a remarkable feature. This monitor is an excellent purchase for coders and gamers. It's also perfect for researchers who need a broad and good quality display.
The screen size, when measured diagonally, comes to 23.8 inches. The color depth is 8 bits (6 bit + FRC). The pixel pitch is 0.2745×0.2745. Creative directors and graphic illustrators will fall in love with this monitor. Its striking colors with high-resolution images and HDMI will be all that they need. It will help them to excel in their creative projects.
The screen size of 23.8 inches lets you work in comfort. Office employees will love to own such a monitor. It's perfect for if you have a lot of work to complete in a short time.
– Anti-glare widescreen:
The flat-panel LG 24MP59HT-P gaming monitor is a favorite item. It's perfect for those who want to enjoy viewing a large area. As the screen does not reflect light, the monitor is easy to look at for a long time. The IPS LED monitor also shows clear, glare-free, good quality pictures. You get unique colors and contrasts.
– Perfect for multitasking:
Want to know another upside of buying this LG 24MP59HT-P gaming monitor? It gets all your personal and professional computing needs covered. This monitor lets you multitask at any given time. You can use this monitor for your office work, such as – making presentations, using office tools, etc.
LG allows you to play your favorite games or watch the latest web-series without any hassle. This monitor is a must-buy for students and young professionals. The monitor performs well and you can use it for running many applications at the same time.
– Adjustable viewing angles:
With this feature, you can view the monitor at any angle. The monitor gives its users the liberty to watch or view the screen from their choice angle.
You can view the monitor at 178 degrees, both horizontal and vertical. You can use this monitor to play along with your friends who can see it from all angles. You can even tilt the screen forward and backward and adjust it up to an angle of -2/+15.
– Split Screen:
The split-screen feature is an excellent addition, as it increases the quality of the monitor. LG built this monitor with the latest and updated version of its split-screen. With this split-screen, you will be able to personalize your monitor layout.
As a result, you will have no problem doing different tasks at the same time. You can open many windows and resize them as per your requirement. Here, the choices are almost infinite. You have 14 different options, which include four picture-in-picture choices.
– On Screen Control:
The monitor also has on-screen control. The On-Screen Control keeps all your basic settings handy in a window. So, they're quick and easy to access. You can regulate screen split, brightness, volume, picture mode, etc. with a few clicks of the mouse.
– IPS Technology:
The excellent in-plane switching technology highlights the performance of the LCD. The monitor has a full high-definition IPS display. The IPS also helps in shortening the response time. It improves color reproduction as well. The IPS panel displays very good picture quality.
IPS computer monitors reduce color loss. They boast true-to-life colors. Your LG 24MP59HT-P monitor will keep colors consistent at almost any angle. IPS monitors are excellent for gaming because these screens give you the best representation of your games' graphics.
– Good response time:
Its response time is five milliseconds. This time goes a long way to describe how efficient the monitor is. With such a response time, the pixels allow colors to change very fast. It also helps you avoid blurring, streaking, and ghosting in fast-moving scenes while you're gaming.
The response time is one of the best features of the monitor. This feature allows gamers to enjoy quick-moving scenes in their favorite video games.
– A refresh rate of 75Hz:
Refresh rates are vital when you are playing games, especially for the fast-paced ones. This refresh rate is excellent for having a fantastic gaming and entertainment experience.
The 75Hz display refreshes the content on the screen at a rate of 75 times per second. This excellent refresh rate makes the monitor a preferred choice. It's perfect for people who want to see fast-paced media and enjoy gaming.
– Separate gaming mode:
The monitor also a separate gaming mode. It is tailor-made for video game lovers. They can use this smart monitor to play for long hours.
It has a range of picture modes. Some of the picture modes are Custom, Photo, Reader, Cinema, and Colour Weakness.
A few specialty gaming modes are also available. The gaming modes are FPS Game 1, FPS Game 2, Custom Game, and RTS Game. While playing games, you must have a crystal-clear screen display. This product offers precisely that.
– Black Stabilizer:
For enthusiastic gamers and video game lovers, this monitor is a blessing. LG 24MP59HT-P gaming monitor comes with the Black Stabilizer. This stabilizer helps you to identify and recognize dark-colored scenes. You need this feature for fast gaming, where it makes even dark backgrounds visible.
The Black Stabilizer is a potent tool. It is helpful for video game players as it adds brightness to the display. It makes the dark scenes brighter and more visible. So, the next time you play, it will be easy to spot the opponent's team's hidden players.
– FreeSync Technology:
LG 24MP59HT-P gaming monitor comes with the power-packed FreeSync Technology. This technology is useful for fluid and easy gameplay.
It maintains the refresh rate between the display and the GPU. The GPU, or Graphics Processing Unit, handles all the images on your computer screen. It is the reason why the monitor can display images without choppiness or tears. In this way, viewers can watch high-quality pictures and scenes.
– Nominal power consumption:
The required voltage of the LG 24MP59HT-P gaming monitor is AC 120/230V. It requires a frequency of 50/60Hz. The power consumption is 17.1 Watts. As you can understand, the monitor has a moderate level of power consumption. Thus, it is an excellent choice for anyone who wants to reduce power consumption.
LG designed this screen for smart operation. It uses only as much power as needed. Its smart energy-saving feature lets you use it in comfort. You don't have to worry about its power consumption.
The LG 24MP59HT-P is Energy Star certified and has also received certification from EPEAT. During power saving or off mode, it consumes only 0.3 Watts.
– Vision-friendly:
The monitor displays high contrast, bright colors, and you get extreme clarity and the perfect 1080p resolution. This monitor's brightness is 250 cd/m2. It is handy for people with poor vision.
By customizing the monitor settings, you can use Reader 1 or 2. These settings will help you in decreasing your eye fatigue as well. This feature benefits office workers and students. They are the ones who need to spend a lot of time with their eyes glued to the monitor. LG 24MP59HT-P gaming monitor is an excellent gift for people with deteriorating vision.
The screen is glare-free, which means that it will not reflect light. It comes with an LED backlight. The screen of the monitor comes with a 3H Hard Coating.
All these features are handy for people who have to spend long hours in front of the computer screen. They can now have a great experience of using the LG 24MP59HT-P gaming monitor.
– Amazing connectivity:
The product comes with HDMI and VGA ports. It's easy to connect it and start working or playing games. The monitor has an external audio jack measuring 3.5 mm, which lets you listen to various audio clips. You can connect different gaming consoles with this fantastic monitor. They allow you to enjoy long hours of fun-filled gaming sessions.
The different video inputs include Display Port, HDMI Standard Port, and VGA D-Sub port. The total number of VGA Ports is 1, and the total number of HDMI Inputs is 2.
LG also provides an HDMI cable with the monitor as an additional accessory. It makes attaching the monitor with your laptop or desktop very easy.
– Space-saving:
The monitor has a small footprint. It takes up very little space. Most office desks and work tables can accommodate it. LG's ArcLine stand accentuates the sleek design of this premium monitor.
The base of the monitor has a downward curve. This reliable monitor has an appealing appearance, although its panel depth is not much. Install this and give your workplace a smart, clean look.
– Lightweight:
The monitor is sleek and portable. It's not very heavy. Thus, it means that you can carry it wherever you go. It's also easy to hook up. Unfortunately, you won't be able to mount this monitor on a wall.
The basic dimensions are 21.7 inches X 7.4 inches X 16.5 inches. These measurements include the stand which comes with the LG 24MP59HT-P gaming monitor.
– Warranty included:
The product comes with a limited one-year warranty. During this one year, if you face any issues with any part of the monitor, you can contact the manufacturer.
You can also consult the company if your monitor needs servicing. The best part is that you will be receiving all such services completely free of cost. Your purchase comes with a one-year limited warranty. It is an excellent gift for the customers.
Is LG a Good Monitor Brand?
Yes. Many major manufacturers including Apple, Samsung, and Dell, use panels designed by LG. Many people cite Apple as the computer brand with the best built-in displays. The real question you need to ask is, what will I use the monitor for? If you're a gamer, the low response time and high refresh rate of the LG 24MP59HT-P is the perfect combination for you.
Conclusion
Your search for the perfect monitor with the latest and updated features ends here. The LG 24MP59HT-P gaming monitor is the answer to your prayers. It comes at a reasonable price, and it is perfect for you in every aspect. LG 24MP59HT-P gaming monitor is reliable with good specifications and positive reviews. The monitor is most suitable for gaming and entertainment purposes.
The monitor offers good quality performance and is a great budget option. Do you want to have a monitor that will serve the dual purpose of working and gaming? Go for this monitor. We recommend this top-quality product. Are you searching for a monitor with many functions, including screen sharing? LG 24MP59HT-P gaming monitor is your best-buy.