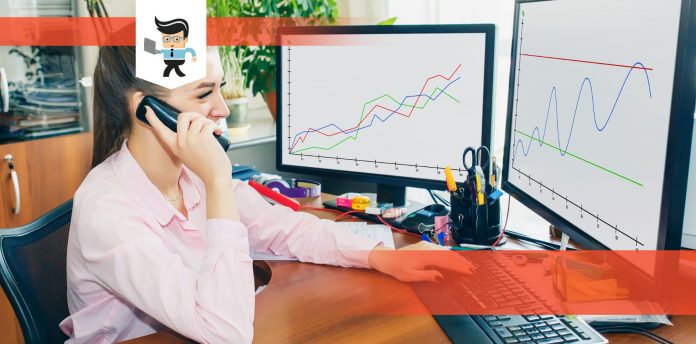 ASUS MX259H is an excellent choice to meet your gaming, editing, and personal needs. This article details the speed, clarity, the ergonomic, and aesthetic value it provides. Read the full review to see how these specs best suit you.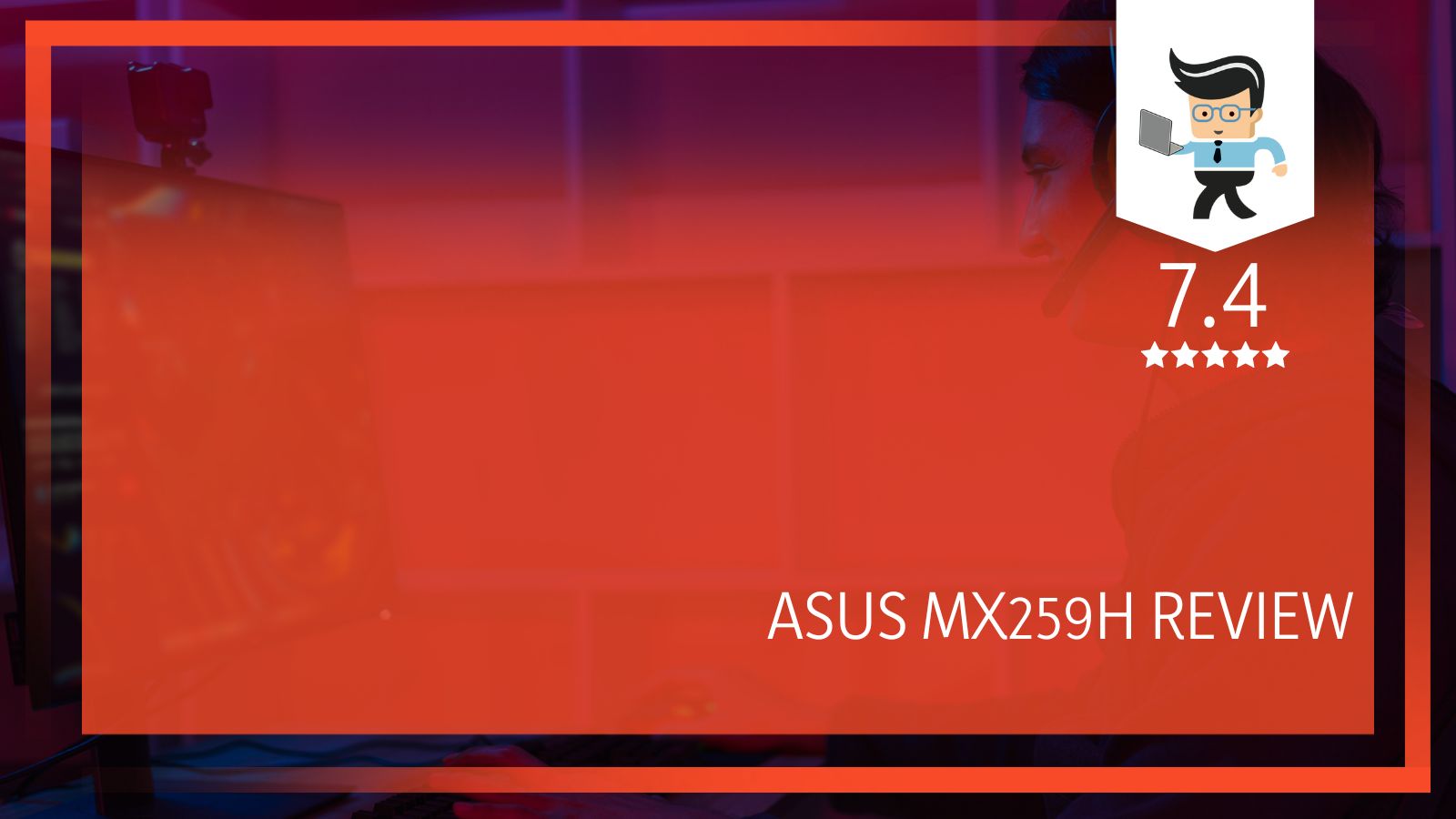 Screen Size and Resolution
7.7
PROS
Anti-glare/matte
High Resolution
Bang and Olufsen ICE power® built-in speakers
Forward and Backward Tilt
CONS
No built-in camera
Tilt-only stand
The ASUS brand has a legacy of original stunning designs, and this series lives up to the standard. My guess is it was the style that caught your eye, which is why you are here. If that is the case, you have incredible taste. This design won the 2012 Good Design Award. Yet, the elegance and sophistication of this model is only the icing on the cake.
Many users have attested to the powerful sound delivered by the ASUS. Their Sonic Master Technology co-developed with Bang and Olufsen ICE power speakers. The sound comes with powerful visuals as well. After all, this is a monitor review. The IPS technology and ASUS eye care technology contribute to the visual quality.
Even if the style does not interest you, the other features are sure to appeal to you. These features include dual HDMI ports and connectivity, refresh speed, and screen adjustability. Explore all these details. You will discover the little touches that make this monitor ideal for you.
This article delves into the details. Here are some of the features you must know before making this monitor your choice from sleek appearances to speed and more. Read the full review to see how. Aside from being attractive, this ASUS silver monitor has many other impressive features. For example:
• Screen size- 25"
• Resolution- FHD 1080p (1920×1080)
• Panel Type- AH-IPS
• Refresh Rate- 56-76 Hz
• Display Type- LED Backlit LCD monitor/TFT active matrix
– Screen Size
This ASUS 25-inch monitor provides a broad display area. It facilitates higher resolutions. Combined with the ability to tilt forward and backward, this assures the utmost comfort. This monitor is suitable for gamers, editors, and personal workspaces. If you have any task that requires prolonged periods of screen usage, this is ideal for you.
This monitor proves to be a great buy as it caters to your physical wellbeing. The screen's adjustability reduces your chances of muscle strain. It also decreases tension in the back and neck. Will this screen affect my eyes? You may wonder. The ASUS eye care technology has you covered. The flicker-free, low blue light and the anti-glare screen is easy on the eyes.
The size of this model promotes eye safety. ASUS developed this monitor so you can enjoy all 25 inches with ease.
– Resolution
This ASUS frameless monitor allows you to experience FHD 1080p resolution, which gives you clear and sharp images. The dimensions of this particular display are 1920×1080.
More pixels mean higher resolution. A higher resolution means a crisp, clear display. Luckily enough, the dimensions for this model allows 2,073,600 pixels on the screen. That's a high number, and yes, you guessed it, high resolution as well.
You need this feature to produce your best graphic designs and photography edits. It also helps you to get the most out of your gaming experience. It's what you need for bingeing on your favorite movies and series.
– Panel Type
The monitor boasts AH-IPS (Advanced High-Performance In-Plane Switching) display panels. These panels make this ASUS IPS monitor superior to many others with its 178° wide view angle. ASUS is the best choice for those who value accuracy and consistency. The fact that the colors don't change when viewed at different angles is fantastic!
You can't afford to overlook this detail. Seize the opportunity to experience some of the newest developments in technology. ASUS upgraded the monitor to improve saturation by 30 percent. It is suitable for intense web browsing/viewing pictures and videos. Do you consume a lot of visual content for your job or hobbies? You can depend on this monitor to deliver photo accuracy.
– Display Type
The frameless display type is an LED-backlit LCD monitor/TFT active matrix. LED backlights are non-colored light sources that illuminate the screen and provide a vivid brightness range. TFT (Thin Film Transistor) controls the brightness in red, blue, and green sub-pixels. They are responsible for image formation. LCD (Liquid Crystal Display) gives you the privilege of using LED and TFT simultaneously. That is quality.
The contrast ratio of 80000000:1 gives you deep blacks and bright whites. The display type is incredible because the technical intricacy gives you lifelike visuals. The advantage to the environment is that LEDs do not contain mercury. It is recyclable. We recommend this display type for professionals, photographers, avid gamers, and graphic designers. They're also perfect for any eco-conscious user.
– Refresh Rate
What is the refresh rate? It is the number of times per second the screen refreshes images. The vertical frequency of this ASUS monitor is 56-76 Hz (Hertz). The horizontal frequency is 30kHz (kilohertz). This component makes your desktop appear smoother/faster when surfing the web. Gamers, the refresh rate is particularly important to you.
A 56-76Hz refresh rate is enough to reduce input lag when gaming—no ghosting and tracers during video playback. So, you get clear video playback and smooth motion during gameplay. It is your ideal feature for playing Call of Duty without the frustration of delay.

Frequently Asked Questions (FAQs)
Question 1: Does the ASUS MX259H monitor come with a VESA mount?
Answer: No, it does not. But, there is an adapter from the Human Centric Brand, which you can buy separately. It allows you to mount specific ASUS models like the MX259H. It is not safe to use any other adapter for mounting the ASUS MX259H monitor. With the Human Centric adapter, you can set up your monitor on a desk mount. You can also put it on an articulating arm or any other VESA mounting system.
Your monitor would be 6 inches closer with this adapter than it would if it was VESA compatible. The Fits Standard VESA Hole Patterns for this adapter is 75mm×75mm, 100mm× 100 mm. Purchasing the adapter is optional because the monitor functions well as is.
Question 2: What is the connectivity on the ASUS MX259H?
Answer: The connectivity ports on this model are at the back. These connections are:
· Dual HDMI ports– these ports allow multi-device connections
· Speaker Ports– allow you to connect external speakers
· Audio IN port– also called a 'line in' allows you to connect to an external audio device such as CD players, audio mixers, musical instruments, microphones, etc.
· VGA port– VGA means Video Graphics Array. This port is for computer video output. It allows you to connect (using a VGA cable) your monitor to projectors, televisions, etc.
· Earphone jack– allows you to connect your wired earphones/headphones and microphones.
· DC IN port– allows you to plug in a steady power source. The DC connector supplies direct current (DC).
· Kensington Lock Slot– allows you to protect your monitor. These locks secure your expensive electronics.
In conclusion
This model is fashionable, efficient, and 100% worth the buy. We recommend this model to persons who place great emphasis on visuals. The screen size, resolution, panel type, refresh rate, and display type work together. They create dynamic images that give the effect of real-life and real-time.
Accompanying the visuals is true life sound powered by ASUS Sonic Master Technology. The ASUS Golden Ear team and Bang and Olufsen ICE power® speakers developed this feature. Save yourself the inconvenience of having to shop for extra speakers.
The sundial inspired base supports this beautiful ASUS silver monitor. It's a fantastic fit for your office or home. The thinnest point on the screen is only 15mm thick. So, make wise use of your space and money.
The quality is as good as it gets with a 25-inch monitor. Power consumption is not an issue. It only consumes 29.1 watts when operating and 0.5 watts in off mode. Become immersed in your desired content by purchasing an ASUS MX259H Monitor.