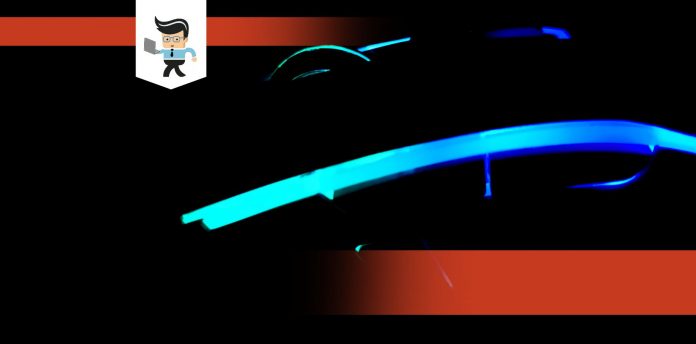 Are you looking for the best mouse between the Logitech g900 vs. g502? Deciding between these two popular and highly-rated mice could be quite stressful, as you have to put a lot of things into consideration before you make your final decision.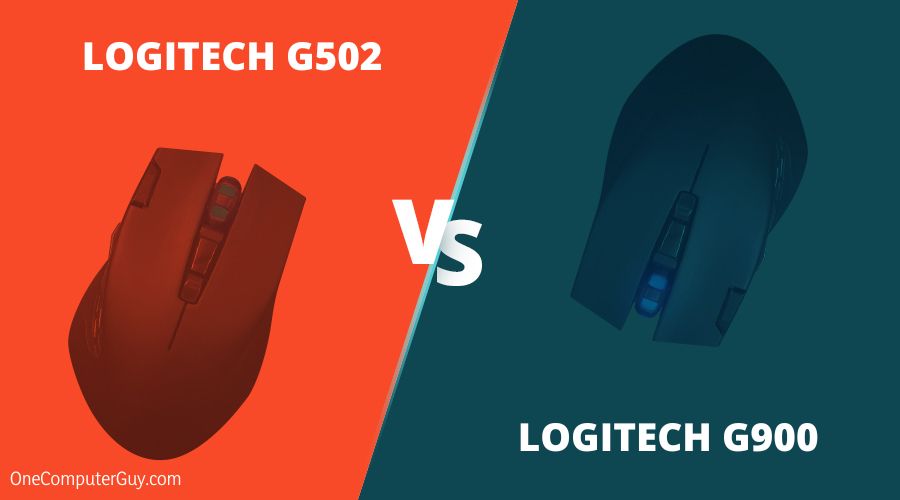 Our experts have put both devices to the test to help you understand which model fits your gaming style. Please read our review to find out more.
Key Specifications at a Glance
Products
Key Specifications
G502

 DPI: 16000
 Connection: USB
 Track Speed: 400 IPS

G900

 DPI: 12000
 Connection: Wireless, USB
 Track Speed: 300 IPS
Logitech G900 vs. Logitech G502: Figuring Out the Best
The G502 and G900 by Logitech both use an Optical sensor. This feature makes them stand out in terms of performances. It's also a significant boost to their DPI rating, with the G502 reaching about 16000.
Conversely, the G900 runs a DPI range of about 12000. Those figures show two mice that could solve your gaming mouse issues.
Both models are also conveniently wired and wireless. Depending on what you want per time, you can choose to use a 2.4GHz connection on both or a USB cable. Whatever the case, the link will prove solid and advanced.
For design and other features, our in-depth look into both mice will give you a clearer picture of how they operate.
Pros
• Tunable weight and balance
• Adjustable DPI speeds
• Customizable buttons
• RGB and ergonomic shape
Cons
• The position of DPI may be awkward
A wireless and wired connection work differently. That's why the G502 gives you both options; however, there's more reliable and accurate performance wired connection gives. With it, The G502 Proteus Spectrum grants you a worthy performance each time.
As we proceed with our Logitech g502 review, here is a breakdown of the mouse's top features, starting with the Optical sensor.
– Accurate and Responsive Optical Sensor
As far as Logitech's models go, this one joins some others to run the PMW3366 optical sensor. It's installed in the mouse and gives you an accurate gaming-grade option to operate.
Again, it's every bit as reliable and fit for pro gamers. Such users depend on minimal acceleration, pinpoint accuracy, and dedicated targeting stand.
– Adjustable Weight
We have to state that this is one feature this model has over the G900. A tunable weight system will allow you to tweak the feel of the mouse until it feels right. The weight won't hinder the customization you want to perform.
As a result, you get to make the mouse feel a lot lighter or heavier.
– Custom Lighting and Buttons
If you love being able to customize your gaming peripherals, the G502 has got you covered. Thankfully, it also has all those cute lights to give you a boost. To that end, you can set your lighting colors and program up to 11 buttons and much more. That's the kind of flexibility users crave.

– Right-Handed Through and Through
This mouse is one right-handed mouse for larger hands. Moreover, the ergonomic design behind the G502 is slightly longer and almost an inch wider than the G900. If you're a gamer with larger hands, you will probably find this model more comfortable.
Also, people who use a claw or fingertip grip will appreciate the curve's high profile. It will more fit more naturally into the open "curve" of the hand in those grips.
– Performance and Gameplay: The Winning Setup
The Logitech g502 dpi enhances better gameplay. It not only fits well in many hands but will do well if you play FPS, RTS, or MOBA games. Although not all buttons are programmable, they aren't clustered together like on a traditional MMO mouse.
If you're an avid gamer or someone willing to take your skill level up a notch, the G502 will come in handy for you.
Pros
• Comfortable ambidextrous design
• Customizable RGB and buttons
• Durable
• Fast and accurate
Cons
• Highly-priced.
• Quite small
Perhaps you're reading this Logitech g900 mouse review before settling on it. We've used it and believe it's a wireless option even pro-grade gamers will love. The mouse will deliver super-quick, lag-free response times.
According to Logitech, that can get as low as one millisecond in both the wireless and wired modes.
If you think the wireless signal doesn't serve its purpose, you can always switch to a wired option. Either way, you'll get a performance out of this model.
– Rechargeable Battery
It's safe to say that you can't have a wireless connection without a reliable battery to match. The one on the G900 outlasts many other wireless mice on the market.
We noted that it could last for up to 32 hours. As such, you're likely to use it for several days, especially if you're not a heavy user. Even if you are, switching between wired and wireless modes means you won't miss a thing.
– High Precision Sensor
The Logitech g900 gaming mouse is also one model, like the g502, that uses the PMW3366 optical sensor installed. This sensor represents class and is generally considered to be one of the best gaming sensors around.
When you play games, you'll notice zero smoothings or filtering across the whole DPI range. That makes the g900 mouse have consistent targeting accuracy and responsiveness at any setting. For example, if you play highly competitive FPS games, it will give you a seamless performance.
– Button and Design
The G502 and Logitech g502 dimensions showcase a similar build quality. However, that of the g900 is slightly higher because, unlike the G502, this mouse has a metal spring tensioning system.

With such a feature in place, each click delivers with speed and precision. Besides that, you witness clean and crisp tactile feedback with every button press.
Furthermore, this mouse comes narrow in length to give those with small hands an advantage. If you have a large hand, you can use it but will need some getting-used-to. It all depends on the grip style.
You also get a curved and low profile on this mouse. That will favor those who use a palm grip rather than a claw or fingertip grip. As such, you won't get easily fatigued even after a long time of use.
What are the Differences and Similarities Between G900 vs. G502?
The main difference between G502 and G900 is, G900 boasts an ambidextrous look and uses wired/wireless connection while G502 uses wired connectivity and features a weight tuning system.
– Connection
That is a question of wired and wireless options. Both are great in their ways. Also, that represents a clear difference between g502 and g900. The g502 uses wired connectivity, while the g900 makes do with a wired/wireless connection. As such, the g900 comes widely considered to be one of the best wireless gaming mice.
You won't experience much delay in terms of the signal, which is just as good as a wired connection. Also, you get to charge it with a USB dongle that serves as a wired connection.
– Custom Weight Tuning
On the flip side, one of the best parts about the G502 is that it uses a unique weight tuning system. With this tunning system, you can change and reposition small weights on the mouse to lighten it or give it more heft.
You might also want some shift at the center of gravity. That's all in a bid to make your mouse feel just right.
In case you're wondering, the g900 doesn't come with a weight tuning system. If you need this feature, your best bet remains the G502.
– Ergonomics and Grip Styles
While the shape of both mice has its advantages, we will go with the g900. Why? Well, the form and ergonomics of the g900 boast an ambidextrous look. As a result, it is compatible for both left and right-handed people. Also, it's much smaller and has a low profile to work with.
On the flip side, the Logitech g900 weight is less than what the g502 packs. Moreover, the g502 is majorly a right-handed mouse and is significantly more expansive than the G900. To that end, people looking for a gaming mouse for big hands will appreciate how large it is.
What we feel is that the g900 gives more chance and ergonomics to ambidextrous users.
Conclusion
Depending on what you use your mouse for, it can be your best ally. If you're a gamer, your mouse is the closest thing to a weapon you can get. The G900 and G502 models from Logitech are top-rated mice.
They bear some key similarities and apparent differences. What we can't argue about, though, is that they are both quality options.
Understanding how a mouse works will inform your choice. The one you settle for should meet your needs or requirements. Hopefully, our review of these two models from Logitech is enough to help you choose either of them.
Overall, we think the g900 slightly edges things here. But the g502 is not very far behind, especially with a higher DPI and Custom Weight Tunning system.