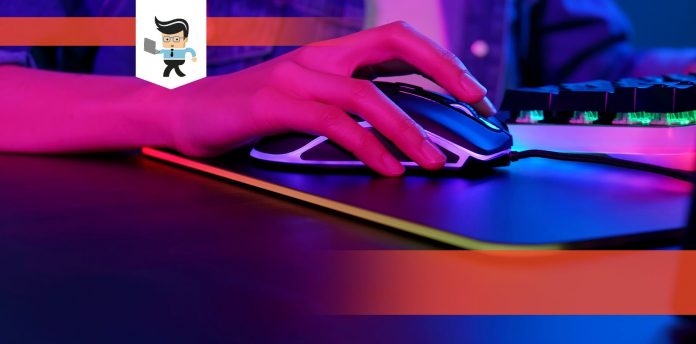 Do they make a gaming mouse for small hands? If you have small hands, you know that it can be difficult to find a gaming mouse that you can use. We all know the signs of using a mouse that is too big: our hands hurt, we get cramps, and we just can't game as well as we'd like.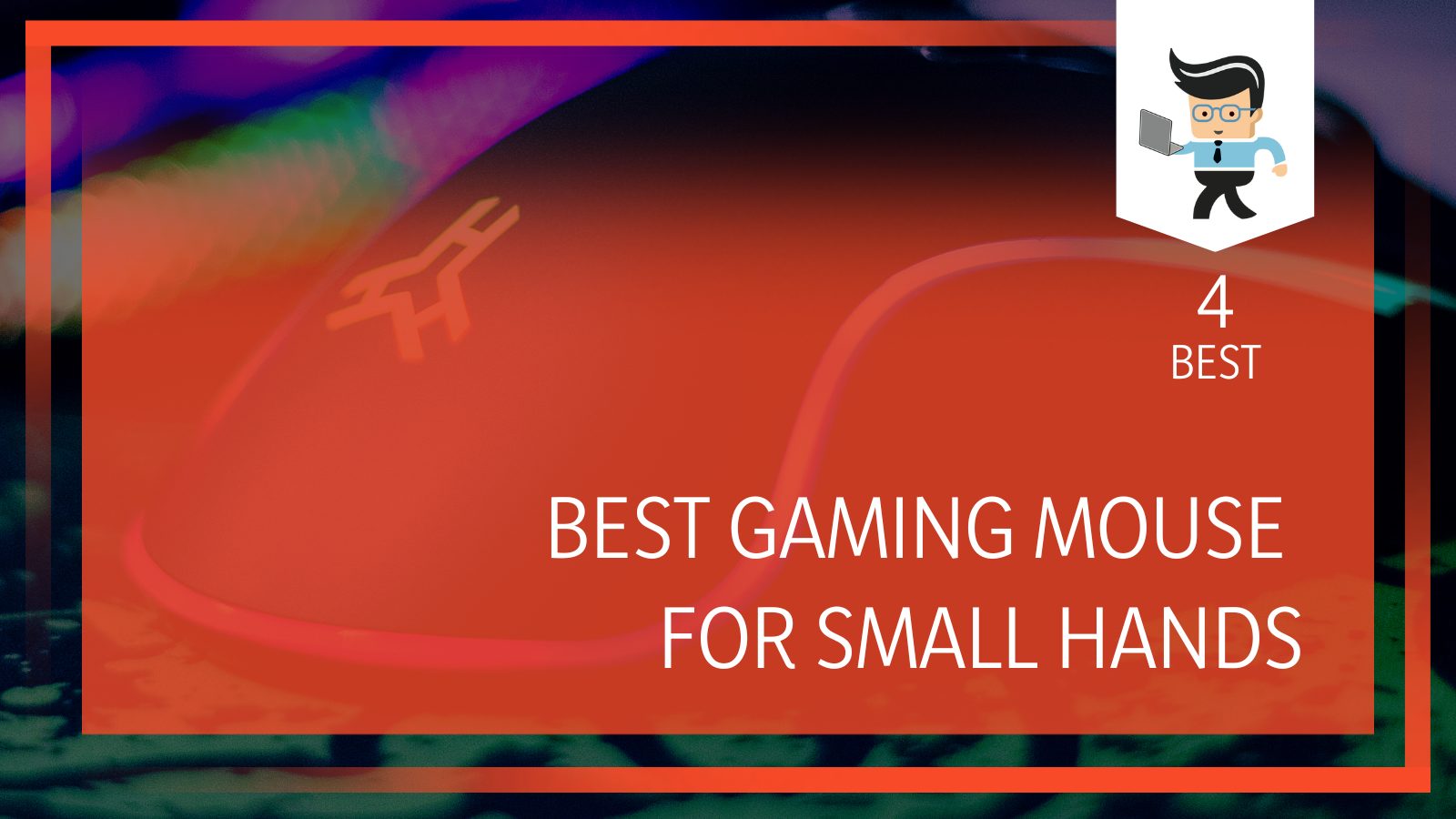 Luckily, there are a few different mouse options on the market that can help you to perform better without losing any of the functionality.
Comparison Table
What Is The Best Mouse For Small Hands?
The best mouse for small hands isn't one that is simply small. It is a mouse that you can use comfortably and not lose any of the buttons or operations that you need. We found these options readily available:
Pros
Cons
●        Lightweight

●        Comfortable to use for hours

●        Accurate

●        4,000 DPI sensor

●        Some limited flexibility

●        Rarely on sale
The gaming world continues to change and shift, and Logitech has always been good at answering the call for a better gaming mouse. The house isn't too expensive (for a gaming mouse) and it is pretty good. It is simplistic to use, has some customization features, and is built for speed.
This mouse has six different buttons: Right and Left click, forward and back thumb buttons, a DPI-switching "Sniper Button," and a clickable scroll wheel.
The buttons are pretty good, there are few reports of sticking or sensitivity. If you are left handed, you do lose some of the functionality through the thumb buttons. Unfortunately, you cannot reassign many buttons but you can customize certain aspects of it, including by assigning macros.
The mouse itself measures 1.51 by 2.60 by 4.57 inches (HWD) and weighs only 4 ounces, which should help with hand strain that can come when a mouse is too big. It comes with a 7-foot USB cable.
The lighting is great and a bit different from any other gaming mouse. If you need to have different in-game presets, you can cycle between them using the mouse, though it is a bit clunky. The sensor will work on many different surfaces, so you won't have to get a dedicated mousepad.

This is a good example of a simplistic mouse that is perfect for new gamers and those who game for fun. The weight is really what sets it apart as it is one of the lightest options. If you need specialization, choose this one.
Pros
Cons
●      Beautiful mouse

●      Ergonomic

●      Good optical sensor

●      X/Y Axis Tweaking

●      Not a great macro editor

●      You need to register

●      Deceleration
There are many gaming mice out there, but few hold up to the Razer DeathAdder Elite. The claw design makes it one of the coolest looking gaming mice on the market today. It is a slim design, however, which makes it thinner and easier to operate without looking too much like a gaming mouse.
The contours help those with small hands grasp the mouse and navigate the buttons. It looks a bit like an hourglass but it still has some great lighting that makes it snazzy too.
This mouse starts to shine for small hands when we get to the wheel. The wheel itself is just slightly thinner, which is extremely helpful to make it more dexterous.
The mouse is 5 inches long by 2.8 inches wide by roughly 1.7 inches high, which is a bit big as a mouse for small hands, but the weight is what sets it apart. It weighs only 3.7 ounces.
What makes it easier for small hands is the way that the buttons are aligned. There are two along the tip and pad of your thumb and they are textured so you can easily find them. With a cord just under 7 feet long, it feels luxurious and supple so that you can play right out of the box.
The biggest problem with this mouse is the setup process. It does take a bit longer to set up than other choices. You need to register it through an email account and then agree to different clauses.

It is a fast, precise mouse that people with small hands can use. The only problem is that you need to register it, which means taking a few minutes before you use it.
Pros
Cons
●        Detachable cord

●        Attractive

●        Ergonomic

●        Snipe-mode

●        Life-distance Wizard

●        Somewhat pricey

●        Only two DPI settings

●        No separate X/Y axis

●        Sometimes buggy

●        Lighting
With the Asus ROG Gladius, you get a pretty good gaming mouse for small hands. It is an older option, but it quickly became popular. Over the years, however, it hasn't been able to keep up with the other gaming mice that game onto the market.  Mostly, it changes the aesthetics.
It is a more expensive model, but it is also a good one. The Gladius II has a tight scroll wheel that is bumpy enough that you will keep traction but it won't irritate your fingers when you play.
It is a decent fit for ambler hands, coming in at 5 inches long, by 2.6 inches wide, by 1.8 inches deep. It is a bit heavier, at 3.9 ounces. The weight is well spread, however, and that actually helps with sniper-mode movements.
One of the greatest parts of this is the detachable cord. It comes with two different cords, one that is longer and braided (better for it you will just keep it on) and a shorter, thin one that is great if you need to travel.
Installation is quick and easy, and you can get right down to gaming. You can take your time to change the buttons and figure out the lighting, or you can just get to work. The only problem with the lighting is that you cannot adjust the pace.

This is a good mouse but I'd wait for the price to drop or for it to go on sale before you buy. It is a bit dated but it is still a pretty good choice.
Pros
Cons
●        Extremely light

●        There are a few variations

●        Lack of configuration software

●        Limited DPI range

●        Lack of tweakable options

●        Not good value for the money
The BenQ Zowie was built for esports, which makes it the perfect gaming mouse all around, right? Well, it isn't exactly the perfect mouse. It is light, the sensor doesn't work well, but the hand feel is great. If you are a pro esports player, or want to play like one, this is a good option. It is minimalist, making it good for those who are just starting out.
Unfortunately, it feels a bit cheap when you are playing. If your hand gets slippery, you will lose your grip. If it doesn't sweat, it might feel fine. The shape is great, it is just the materials used. The mouse has only five buttons: and left-click, two side thumb buttons, and a clickable scroll wheel.
There are a few different variants of the mouse, including a right handed grip, an ambidextrous grip, and a low-profile grip. The low-profile one tends to be the best gaming mouse for small hands.

The mouse is a good one for esports or general gaming, but you would do better with some of the other options on the list. They are far more accurate and better suited for long-term gaming.
What Makes The Best Mouse For Small Hands?
If you are looking for a mouse for your small hands, there are a few different things that you will want to look at. Small hands aren't unilateral. Some small hands have long fingers, others have short fingers but big palms. Some are small everywhere. No matter what, you should consider the following:
1. Buttons (General)
In general, gaming mice have many small buttons. You want to get a mouse that has at least 12 buttons: this isn't the place you want to save space. Find buttons that you can reach with your fingers and ensure that the buttons themselves are high quality. This means their shape, indentation, responsiveness, and feel needs to contribute to their effectiveness.
2. Button Separation
This may seem like something that doesn't matter, but when you need to save real estate, sometimes the buttons will be pushed together. When you need to push buttons quickly and react in real time, there needs to be some separation so you can feel without looking down at your hands.
A mouse without any separation often has a lower polling rate and will move more slowly, especially if you have small hands.
3. Customized Controls
You know your hands better than a mouse manufacturer does. You need to get a mouse with software that allows you to  customize the buttons, colors, clicks, weight, and more. Depending on the games that you play, you will need to change the buttons on a regular basis. Try to find a mouse that will allow you to set up different profiles.
4. DPI Settings
Your mouse for any type of gaming should have multiple DPI settings. DPI stands for Dots Per Inch and it determines how the mouse shows your movements on the computer screen.
Every game will have its own DPI settings, so you may need to switch things around. Determine what DPI settings your favorite games need.
5. Grip Style
One of the biggest problems facing gamers is hand strain after hours of playing games. You may start to feel hand fatigue or even get nerve damage or carpal tunnel. Look for a mouse that will keep your hand supported but don't put that support in different places.
Order a few different options and feel out which ones are better. Remember that you will start to sweat when you play games, especially if you play for a long time. You don't want your hands to slip around.
6. Jitters
Sometimes, a mouse will not age well. Try to find a mouse that has been out for at least a few months so that there can be updates to reviews. Jitters can develop as a mouse gets used frequently. Make sure that those jitters aren't the result of using the mouse on surfaces where they shouldn't be used.
7. Laser Sensors
Within the gaming community, there is a debate about whether lasers are the best option for a gaming mouse or whether optical sensors are better. When you have small hands and don't have many options, it can be hard to really choose whether or not to get laser sensors.
Often, you will have to default to a laser sensor because there aren't other choices. Be sure to pay attention to any reviews that mention issues with lasers.
8. Lift Off Distance
When you are gaming, lift off distance is important. It will slow you down or speed you up, depending on how good your mouse is. You need to check the lift off distance of your mouse, especially if you are going to do a lot of team gaming where you will need to look at maps. The higher you need to lift your mouse, the more disoriented you are going to get.
9. Polling Rates
In a gaming mouse, polling rates are measured in Hertz. This is the speed at which clicks are measured. For small hands, clicks need to be registered quickly, so look for a higher polling rate.
10. Switch Design
Switches have to be high quality, end of story. If the switches aren't good quality, you will get false clicks and button presses. This will destroy your game and hurt you as you play. Some gaming mice will even offer replacements, so look for those.
11. Wireless Design
Wireless mice aren't always better. In fact, for gaming, we consider mice to be better if they have a cord as they tend to be faster. If you are going to be moving around or traveling to game and you will bring your own mouse (which is a good idea if you have small hands), you may want a mouse that is wireless.
Final Thoughts On The Best Mouse For Small Hands
In all competitive sports, your body will work for you or against you. The same is true when you game. If you have larger hands, you tend to be better at gaming. That doesn't mean people with small hands cannot also be great.
You want to find the best mouse for small hands that will fit into your budget, improve your skills, and keep you safe.
Remember that muscle strain will eventually catch up to you and you can develop carpal tunnel and other issues. The longer you game and play, the worse your problems will get.
Remember that when you are searching for a gaming mouse for your small hands, you need to look at the hardware and the software at the same time. Sure, a regular mouse may not require this much research, but a gaming mouse does.
Just because there is a mouse that looks good or is expensive or has a lot of buttons, that doesn't mean it is automatically going to help you be a better player, especially if you have small hands. Sometimes those buttons can actually be worse for you. Don't be afraid to try a few different gaming mouse options before you choose the best one.