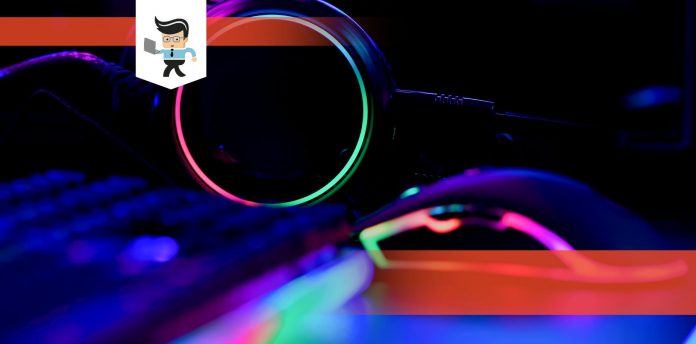 Putting two products like the MX master vs. g602 is like putting two of Picasso's pieces against each other. Logitech is that good a brand, and these two mice showcase its finesse.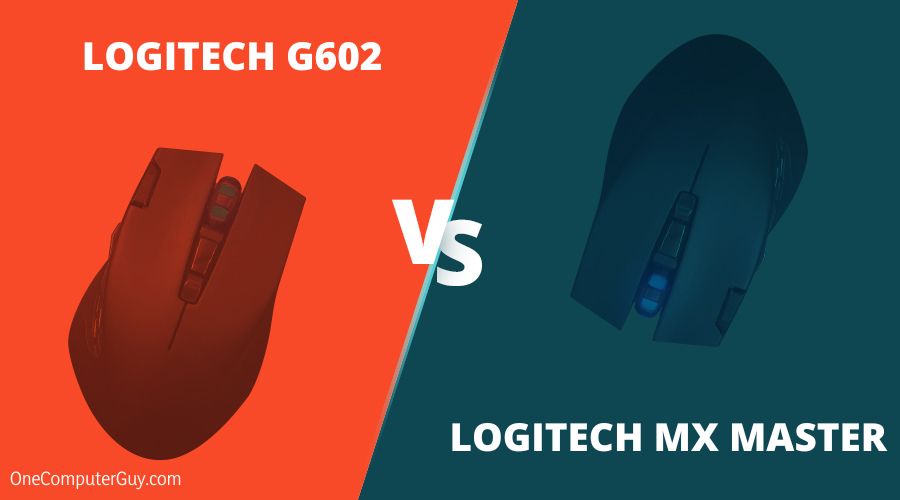 Whether that's in shapes, texture, software, or other features, both are worth having.
However, which one sits up top? That's what this review is all about, so read on to find out!
Key Specifications at a Glance
Products
Key Specifications
MX Master

Connection: Wireless
Buttons: Programmable
Max DPI: 4000
Batteries: AA

G602

Connection: Wireless
Buttons: programmable
Max DPI: 2500
Batteries: AA
Logitech G602 or Logitech MX Master: Which Model is Right For You?
Pros
• Good battery life
• Can switch across three devices
• Electromagnetic scroll wheel
• Comfortable shape
Cons
• Slow connectivity across multiple devices
When a brand is referred to as a productivity hound, you know it produces the best. The MX Master is one mouse in a line of top-level performers. It's easy to use and has advanced customization across the board that makes it possible for you to tweak and streamline workflow till you get the right spot.
As we proceed, we will uncover some key areas where the mouse stands out and how it can suit your style. Read on!
– Fabulous Design and Scrolling
The Logitech MX master specs include a nice scroll wheel to complement its right-handed eight-button frame. It also comes with a large thumb wing, two-click panels, and a clickable scroll wheel.
Besides that, there's a button just below the wheel to switch manually, which means you can move between precision and free-wheeling scroll speeds.
On the side, you get two macro buttons, a second scroll wheel, and a special "gesture" button, which acts as a function key on a keyboard. That gives you four extra inputs when you hold down the gesture button and move the mouse up, down, left, or right.
The Electromagnetic scroll wheel is relatively new even by Logitech's standards. With the magnets in the center of the wheel, you get added resistance at some points. It sure feels different from regular scrolling wheels with doubts about how accurate it gets. Logitech claims it has an excellent part to play in how precise your mouse is.
In addition, the wheel lets you switch between precise and resistance-free scrolling manually. With both, you get a more intuitive feeling using the MX Master.
– Terrific Software
If you go under the hood of this mouse, you'll find that it uses Logitech's long-running Darkfield sensor. It tracks up to 4,000 dots per inch (dpi) and can reportedly track movement on any surface. That includes glass, wood, and more. If you have to use the park bench, you'll find the actions unhindered.
Other mice out there might track at speeds higher than the 4000 dpi here. However, you don't need that much to use the Logitech MX master for gaming. Along with other setups, you can even bump that figure up to serve your gaming needs.
– Stable Battery
You wouldn't have any problem with the battery, as it can see you even through your longest gaming session without fail. According to the brand, the Logitech MX master battery life reaches 70 days on a single charge.
There's a quick-charging USB Type-C port that charges the mouse entirely in two hours. That said, the USB port sits comfortably at the front of your mouse, which means you can use it while it charges.

– Brilliant Connectivity
There's a pattern on the MX Series here. That's because the MX Master connects wirelessly either over Bluetooth or using an included 2.4GHz unifying adapter.
In the same vein, the mouse supports three discrete wireless channels. That means you can connect up to three devices to the mouse at once and change the active device on the fly. There's a small switch on the underside of the mouse to help you do that.
It's also possible to connect multiple Logitech devices that support Unifying connections to a single Unifying adapter. To explain, if you pair the MX mouse with an MX keyboard, you'll be able to use both on a single adapter while filling just one USB port.
This mouse is one classic productivity hag you can take to if you love an option for all seasons. Logitech gives you all the power with the MX Master.
Pros
• Comfy shape and design
• Good build quality
• Enhanced performance customization
• Great for gaming
Cons
• A little heavy
Logitech comes clean with another mighty mouse to serve a lot of needs. When you get into the full Logitech g602 performance mode, you can use it for a raft of functions. That includes gaming, which this mouse is primarily designed for.
Other than that, you'll find that the features here are worth the review. Read on!
– Exceptional Design
The G602 takes after a long line of refined mice. It is primarily black with gunmetal accents and features various patterns. Also, the finishes across different surfaces serve to aid your grip and feel. What you get is a less flashy and more professional mouse that works anywhere, including in your office.
There are standard scroll wheel and left/right mouse buttons. However, there's more because the mouse features eleven customizable buttons along the mouse's left-hand side. That's exactly where the thumb rest is.
Moreover, the layout allows users to easily assign various game actions and macros to the buttons and get them to work with a quick flick of the thumb.
One part of the design you have to look closer to get is adjusting the weight and feel of the mouse. You can do so by deciding how many batteries to put inside and what side to place them on. To that end, if you like a heavier feel, you can run the mouse with two batteries.
On the flip side, you can run off just one battery on the side. That will help you distribute the weight. You should expect the battery life to drop by half when you use a single battery. It all depends on the comfort levels you want.
– Great Gaming Performance
Part of the Logitech g602 mouse review includes its proprietary Delta Zero laser sensor. It's one designed to offer optimal performance without sacrificing battery life. In the same vein, its DPI settings range between 250 DPI to 2500 DPI.
On this mouse, you'd have to leave the thought of the low DPI behind. It is precise and comes in handy for in-game targeting, which will be extremely useful for games like Fortnite and Skyrim. The accuracy and sensitivity will give you a more precise feel.
– Strong Batteries
The G602 comes with two AA batteries. According to Logitech, these batteries rate up to 250 hours in Performance mode. If that's not enough, you can change to the Endurance Mode, which sacrifices a little precision for upwards of 1,440 hours of use.
For emphasis sakes, if the top display on the mouse is blue, you know you're in Performance mode. The green light indicates Endurance mode.
You can enjoy your favorite games for as long as you want, thanks to the scroll wheel, which is friendly and tactile. You also get customizable buttons on the side of the mouse that provides additional convenience. Besides that, the thumb rest will keep your thumb off the desk surface for a better grip.

– Software: Personalize Your Mouse
The Logitech g602 specs include a gaming software you can download via Logitech's website. It works well with the G602 and other Logitech gaming peripherals.
What's more, you can use it to perform certain functions. That includes checking the devices' status, upgrading the firmware when possible, and customizing the various buttons.
Your custom setup for each game will get saved. You won't lose data when you switch systems, especially on compatible Logitech gaming hardware.
The Logitech G602 is an excellent mouse if you love playing MMO games. The shape keeps you comfortable for long hours of gaming and general use.
Logitech G602 vs. MX Master: Key Specs Comparison
The main difference between Logitech G602 and MX Master is, MX Master has a Darkfield sensor feature and can last for 70 days on a single charge, while Logitech G602 will last you about 250 hours.
– Buttons
The two mice here have programmable batteries that stand out and help you customize your experience. For example, the electromagnet scroll wheel on the MX Master enables you to achieve more latency and accuracy. For the G602, you get up to eleven programmable buttons.
– DPI
We'll go with the MX Master, thanks to its max DPI sitting at 4000. You can achieve a whole lot with that alongside the Darkfield sensor.
The G602 uses a max 2500 DPI, but that doesn't stop it from tearing things up when you're gaming.
– Battery Life
If a mouse battery can last for 70 days on a single charge, it's worth considering getting. Logitech says that's what you get when you buy the MX Master. On the other hand, the g602 will give you about 250 hours. That's fair enough for those who aren't heavy mouse users.
Conclusion
For a gaming mouse checklist, you have to consider how programmable it is, the software behind it, and how long it's going to last. What you want is a mouse that stands out without hassles. In short, an enabler for all your tasks and engaging games.
A review such as this has narrowed the choice you have to make. As such, it's down to your personal preferences.
For us, we think the MX Master is a tad better than its Logitech counterpart, thanks to its impressive battery life and great DPI, which comes in handy for most precision tasks and in-game accuracy.