You need all the information you can get on the best device, and CPU reviews are no different. You'd want to know the frames you get per minute and how the graphics card boosts performances. That's why the ideal CPU should help you get through a raft of tasks, including content creation, gaming, streaming, and productivity. 
This article introduces you to the world of the Central Processing Unit and everything you need to know about the best models available right now. Read on!
Best Processor: Options to Boost Your Experiences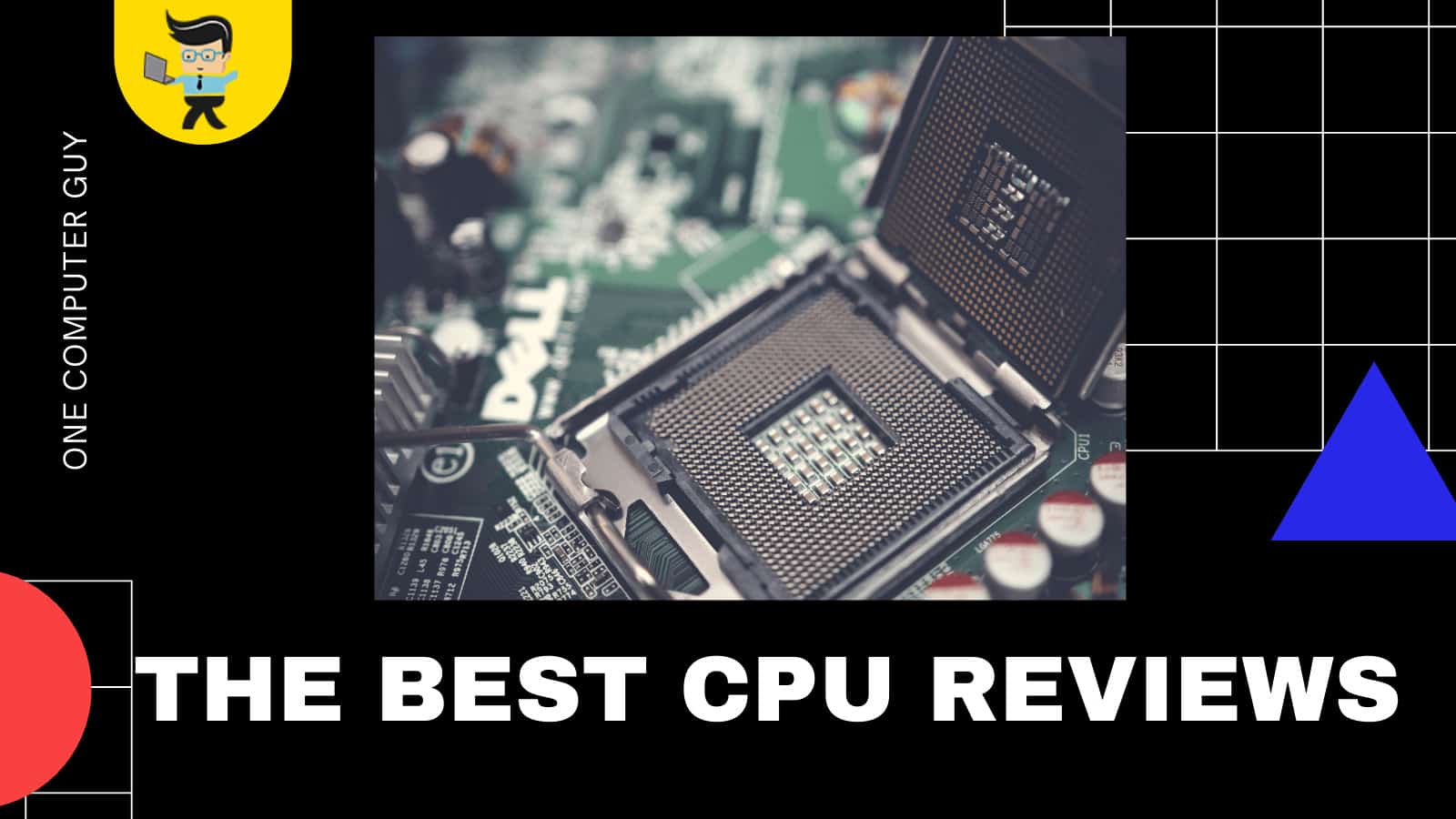 If you've never heard words like Ryzen, Core i9, and Threadripper, you're not alone. These words are what you hear when getting to the most vital parts of a computer. 
When upgrading your desktop PC or building a new one, it's essential to get the right processor. That's the most crucial and complex choice to make, mainly when it involves heavy gaming or running graphic editing apps. 
Would You Rather Upgrade or Build Your Preferred Model?
It's not an easy choice to decide between upgrading your desktop PC or building. That's because when upgrading your PC, the CPU upgrade options will be limited. You will have to gauge the architecture, socket, and compatibility of components such as the motherboard. 
If you're swapping out your motherboard to boost your CPU, that's building your PC. In-place upgrades are often described as a waste of time. That's because upgrading to another chip that works in the same socket as in your PC will give a limited upside. 
Limited Compatibility
Recently, chip sockets are only compatible for a generation or two of CPU. The next platform is no longer compatible with the preceding ones when the set year or two passes.
However, recent mainstream AMD processors on AMD's "AM4" socket have broken that cycle for the moment. To that end, unless you're upgrading from a low-end chip early in a platform's lifecycle to a high-end CPU, an in-place CPU upgrade won't do much.
Overclocking
Overclocking is accessible on the best CPUs; however, it's a process that's not suitable for everyone. It's best left to gamers and enthusiasts. Moreover, overclocking suitability varies from chip sample to chip sample or "silicon lottery." Plus, you'll need to have a robust cooling solution thanks to the extra heat. A motherboard that combines well with the CPU sure helps. 
What You Need to Know Before You Buy a New CPU
There are some basic specs you need to understand before settling on an intel CPU or AMD variations. 
The Core Count
With the core count, it indicates more power. However, that power is meaningful within a CPU line and in the same generation. In line with that, if you use multithreaded software, getting more cores will help.
Also, some demanding PC games require a specific core or thread count, usually a minimum of four. In descriptions of CPUs, you may see the core/thread count in a sort of shorthand such as 8C/16T. That means eight cores and 16 threads.
Multithreading
Both Intel and AMD CPUs will support multithreading in some of their chips. Multithreading allows your PC to run two discrete processing assignments, or threads, on the cores. To that end, the simultaneous processing potential is doubled, particularly when the software and operating system can leverage it.
Intel calls this trait Hyper-Threading (HT), while AMD refers to it by the generic term SMT, or symmetric multithreading. The fact is they both mean the same thing. So if you have CPU-intensive tasks such as video rendering, HT/SMT support is very good.
Base Clock and Boost Clock
This feature is measured in gigahertz (GHz) and forms the primary specs for any CPU, including top-rated CPUs. The base clock, for example, is a multiple of the system's low-level clock and the CPU multiplier. 
It's also the default speed at which the chip cores run. The boost clock provides a higher ceiling at which one or more cores can run if the task demands it. Besides that, the system's thermal conditions can allow for such a boost. 
Compatible Software
The type of software you run will determine how the CPU cooling hardware and its motherboard bring about an accelerated clock and boost rate. However, it's important to note that a boost clock is not always evenly spread across all cores.
Locked vs. Unlocked
If a chip is unlocked for overclocking, its clock multiplier is open for tweaking within the BIOS or in-OS overclocking software. It also means that the multiplier is locked down on other chips. In summary, the Intel Core X-Series, AMD Ryzen, and AMD Ryzen Threadripper chips are unlocked. 
On the other hand, Intel's mainstream cores are a mix but mostly locked. With an unlocked AMD processor, you get to perform a lot of challenging tasks. 
Your choice of CPU doesn't just depend on processor reviews only. What you do with it also matters. 
Basic Productivity
If you're out to some light gaming or productivity tasks, you can look at Intel Core i3 or Core i5 CPU on Socket 1151 or 1200. Also, you can try out an AMD Ryzen 3 or Ryzen 5 on Socket AM4. They'll work well, especially if you don't need a video card. 
Enthusiast/High-Refresh-Rate Gaming
A CPU for gaming often needs an intensive device. Moreover, you have to make sure your CPU isn't bottlenecking your GPU in some CPU-dependent games. Such games will also carry a high-end video card. That's why you'll want a CPU to match.
Casual Media-Content Creation
The applications you run might not have the multithreaded nature you want. However, casual content creators can get by with some chips that enthusiast gamers use. For example, the Core i7-8700K is 6C/12T, the Core i9-10900K is 10C/20T, and the Ryzen 7 3700X and 5800X are 8C/16T). They're all great options for medium to light work. 
Top Reasons Why You Need a CPU Upgrade
There comes a time when you have to upgrade your CPU. Perhaps you need more capabilities for gaming or some more intensive task. Here are some popular reasons why you may need to upgrade your CPU:
Not enough cores: There was a time when two cores were perfect for gaming. That's not the case anymore. The requirement to enjoy your games now is four cores: the least amount of cores you must have to run your PC without freezing. That's the case even if you don't play games. 
Content creators will also need more cores. But if you're a casual PC user for stuff like photoshop, MS Office, and Google Chrome, four cores are more than acceptable. 
If you want a great gaming experience, the best recommendation is a six-core processor, thanks to its hyperthreading.
GPU bottlenecking: Sometimes, your CPU falls short in providing adequate support to your graphics card to reach its full potential. It's a typical issue both gamers and enthusiasts face and want to know more about. 
Bottlenecking is one of the top reasons why people look to change their CPUs. 
For overclocking purposes: If your processor can't increase its core clock speed using software for extra performance, you need a change. A good option will be the Intel "K" processors, where K is part of the model name added at the last of a CPU model. That denotes that the processor is overclockable.
What About the CPU Coolers: Why Do You Need Them?
It's only standard that when you're shopping for a CPU, you'll need to shop for a new CPU cooler. It also depends on the family of CPUs you want. Whatever the case, you can look at some of the best options on the market. 
Intel Stock Cooler
Every retail third-gen AMD Ryzen processor, except Ryzen 9 3950X and the Thread rippers, has several distinct air coolers in the AMD Wraith family.
Other than that, the first, second, and fourth-generation Ryzens are a mixed bag. You'll find that some of the chips come with no cooler, while others come with one of the Wraiths.
AMD Stock Cooler
Suppose you're looking for a new cooler to pair up with a new CPU; computer processor ratings matter. However, it's more important to know the chip's rated thermal design power (TDP) rating. It's a relevant yardstick for the heat output that the cooler will have to handle. 
Comparing the Top Models
Both the Ryzen 3600 and 3700x are exceptional CPU models you can look forward to, and they're often referred to as the last-gen hardware. The Ryzen 3600 is slightly behind the 3700X when it comes to gaming and some other tasks. 
The CPU comparison between the two shows you get a 6-core, 12-thread processor. Besides, outside of games, the 3600 is faster than other options like Intel's 10400F. The 3700X offers the same specs but is a little bit faster than the Ryzen 3600
Conclusion
If you're trying to learn the best CPU option for you, try figuring out whether you want a PC upgrade or DIY build. 
As mentioned above, brands like Intel and AMD come equipped with top-quality CPUs with features and specifications that will enhance your experiences. Whatever the case, be mindful of getting the best quality out of your preferred choice. 
List Of All CPU Articles