How to ship a CPU, which involves choosing the best packaging materials, methods and carrier options, is necessary to learn. It's easy to get bogged down in excess information, so we have done the research for you and compiled a complete guide.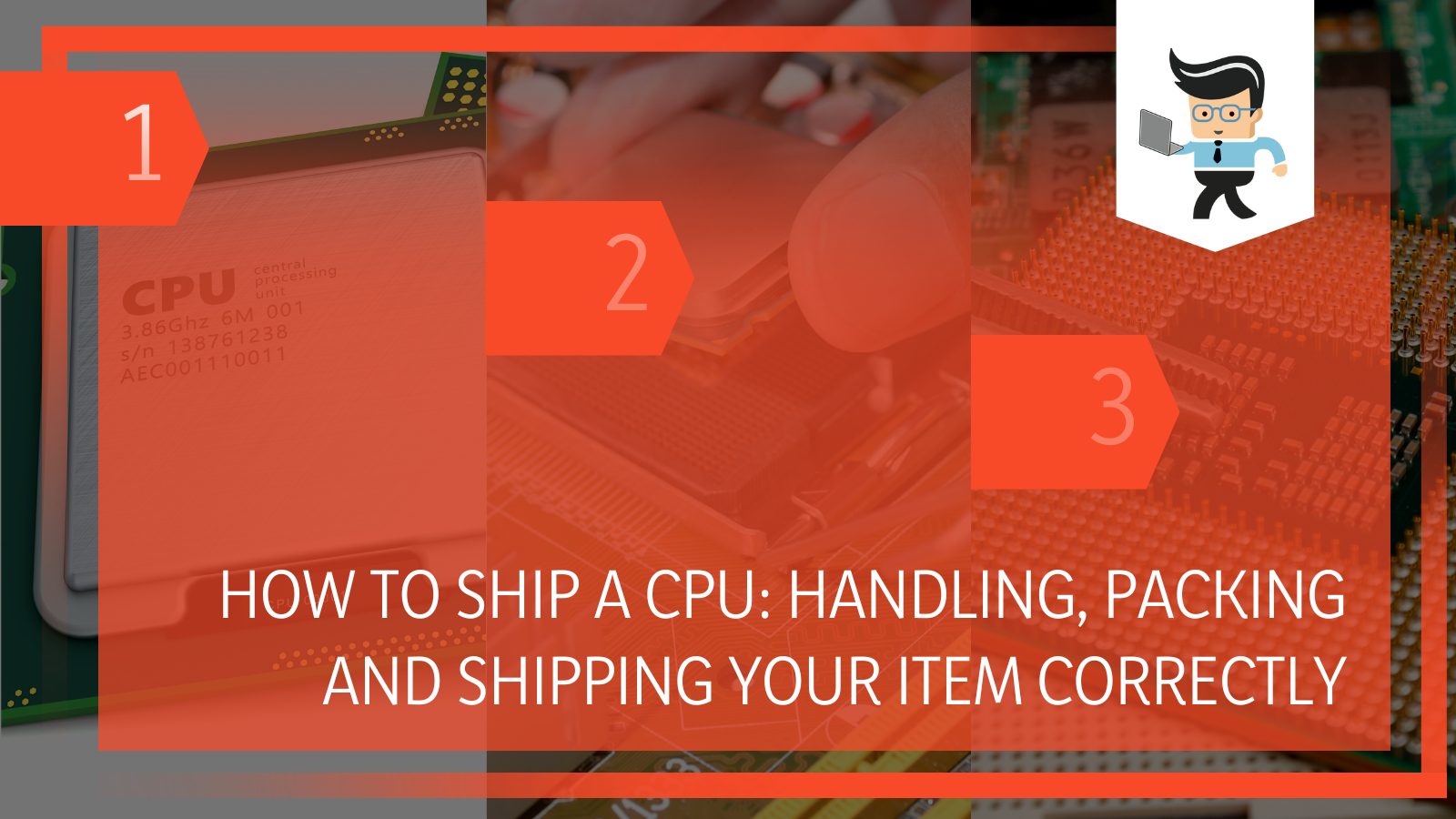 Understanding and determining the ideal options and practices for your central processor's journey. This post will show you the safest and most efficient method to ship a CPU.
How To Ship a CPU
How to ship a CPU is a three-step process consisting of packing, parceling and shipping that any of us can do with some care and focus. It is imperative that you make informed decisions in every part of the process so as to minimize any potential damage.
– Packaging Your CPU
Packaging your CPU with suitable packaging material is the first step of the process. You can use cardboard, styrofoam or aluminum foil to pack your processor. Packaging must be secure, and it should protect the sensitive and technical parts of the unit.
– Selecting a Shipping Box
Selecting a shipping box is the next step after you have packaged your central processor. While shipping a CPU in its original packaging is the safest option, you can also use another secure box of equal size.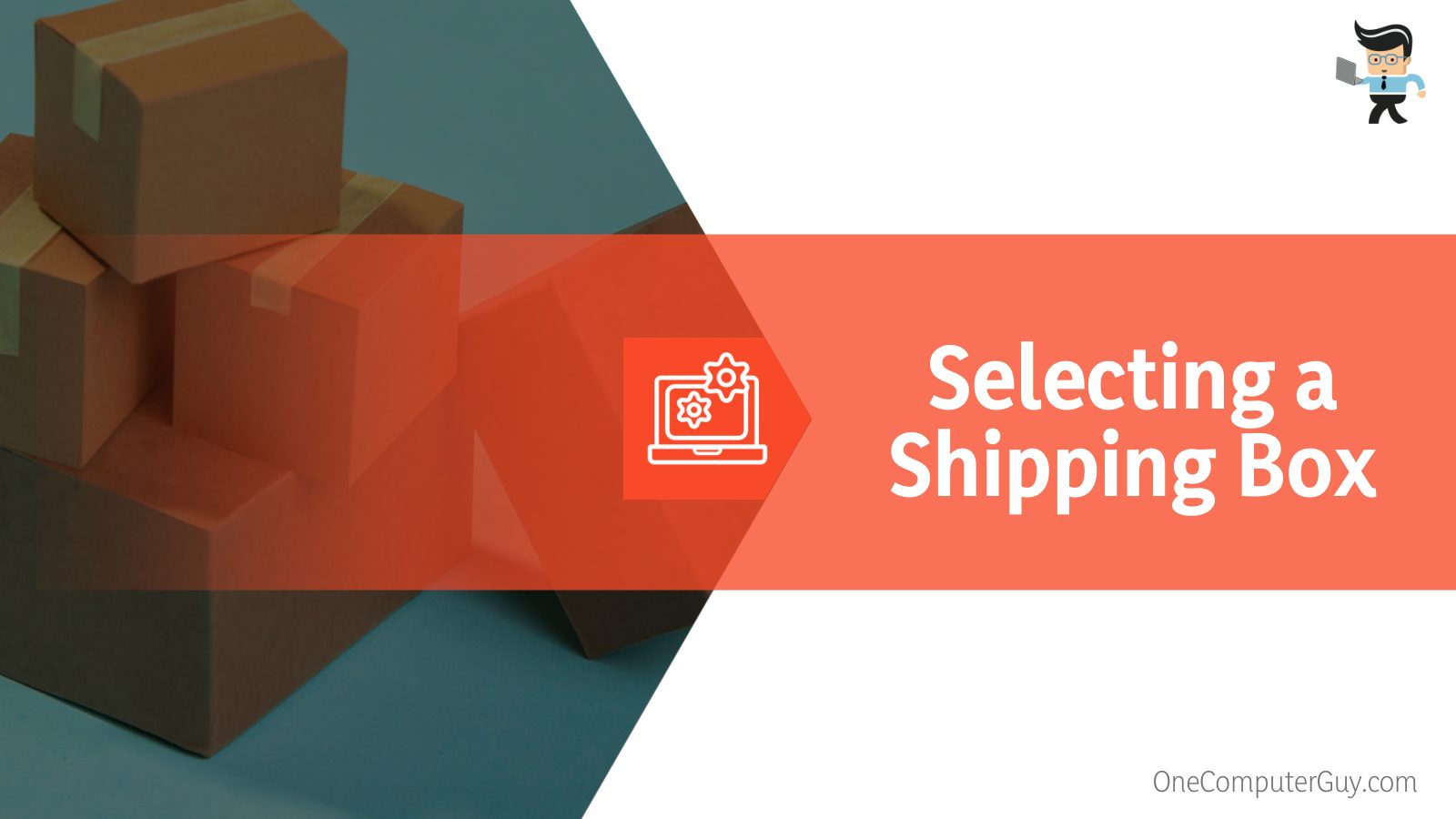 – Shipping Your Processor
Shipping your processor is the final step. You need to get your shipping box ready and send it off with any carrier service of your choice. This guide will discuss multiple shipping options. A better understanding of your personal needs will help you choose the best shipping option.
How To Package a Central Processor
When you
package a CPU for shipping
, it is essential to select the material and methods which protect your processor from any internal or external damage.
You can choose to package your central processor using the material of your choice. However, it is important to ensure that your enclosure is sealed particularly well. If there is space in your packaging, the processor can get damaged during transit.
Here are the two best materials for packaging your processor:
– Cardboard
Cardboard is undoubtedly the most common material to package a CPU. Since cardboard is a sturdy material, it provides a secure covering for your CPU. It also prevents any moisture from getting to your central processor.
To pack your CPU with cardboard, start by cutting a piece of cardboard into the exact shape of the CPU. Next, cover the CPU in the cardboard and seal it with tape or another adhesive. Finally, place your sealed CPU into your shipping box.
– Anti-static Plastic Bags
Anti-static plastic bags are the most recommended option for packaging your CPU processor. These bags protect a CPU from damage if there is any electrostatic discharge. You can find them online for a small price.
To pack your CPU in this method, you need to cut the plastic bag and use it to cover the processor. After that, you must use bubble wrap to protect it. Finally, place your processor in a strong box, and it is ready for shipping.
Alternative Options
You can also use styrofoam or aluminum foil for CPU packaging. While they are not as popular or effective as cardboard or anti-static plastic bags, they are still helpful alternatives that can get the job done.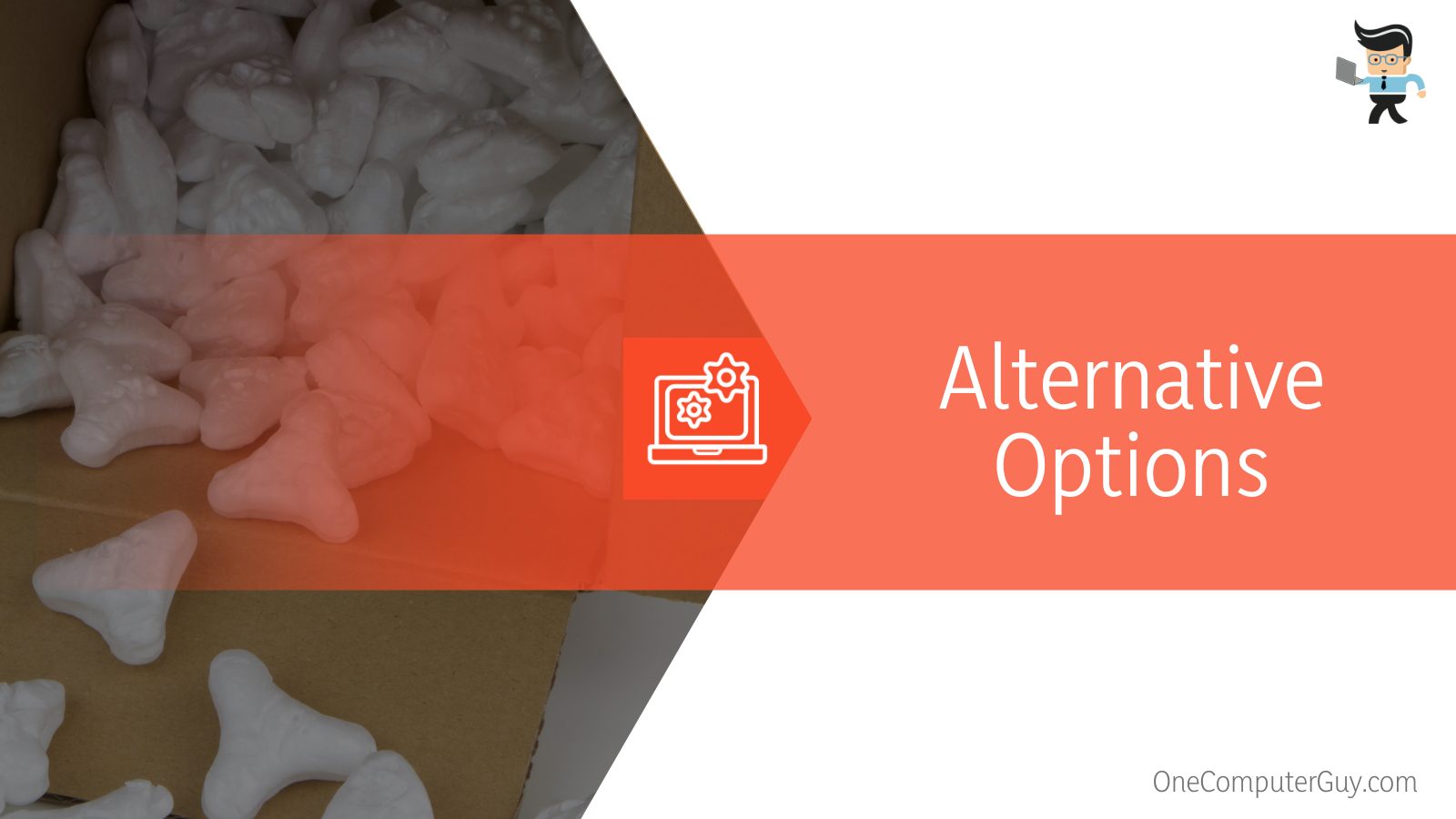 Aluminum foil packaging can offer your CPU processor a high level of corrosion resistance. In addition, it acts as a secure metal cover protecting your processor from ultra-violet rays, water vapor and oxygen.
You can use a mixture of aluminum foil and bubble wrap for packaging your CPU processor. All that's needed is to cover your processor thoroughly with foil and place it in your shipping box with a lot of bubble wrap to protect it.
Styrofoam or foam is another excellent packaging option. It has exceptional durability and excellent shock absorption qualities.
Cover your CPU with foam and place it in your shipping box or envelope to package your processor in foam. Make sure you cut your foam to fit the size of your processor and don't forget to add lots of bubble wraps.
How To Safely Store Your Processing Unit
It is essential to store a processor in a secure space that protects it from heat and other damage. The best place to store your processor is within the original box. If you do not have the original box, you can use anti-static plastic bags or another CPU storage box.
You can further protect your unit by giving it shade from direct sunlight. In addition to this, you can also request your carrier service to keep it away from any heat sources. Most packages are damaged during transit because of poor handling and inadequate packaging.
How To Ship a Processor Without Its Box
To ship a CPU without the original box, you will need a container that matches the original in size and quality. If you use a larger package, there will be some unfilled area after the central processor is in it. You can fill this remaining area with bubble wrap.
First, you will need to wrap your processor securely with suitable materials. You can use a sponge pad, anti-static plastic bags or styrofoam. Avoid using ineffective materials like polythene, cloth or paper.
Fill your selected box with bubble wrap and place your packed unit in the box to secure it. After the processor is in the box, fill out any white space with bubble wrap. Seal the parcel evenly with tape from all sides.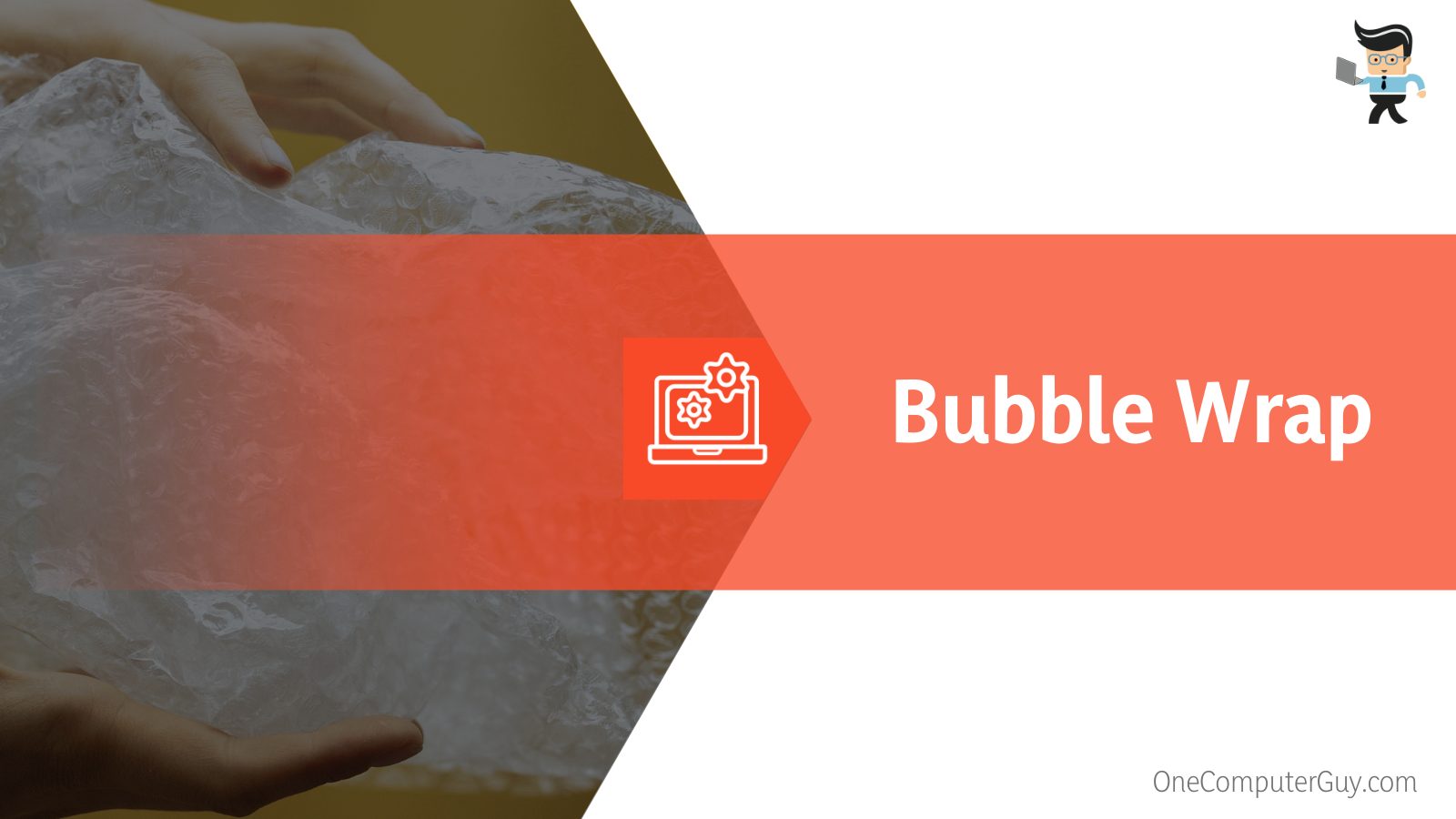 Make sure to label the sealed box right. You need to include contact details, address and other package details on the box before shipping.
How to Choose the Shipping Method
Before choosing your delivery source, you must ensure that it is suitable for delicate items as a central processor can get damaged due to poor handling. After your CPU shipping box is ready, it is time to ship it using a delivery service of your choice.
You can opt to send your CPU through a respected delivery service. Most delivery services will allow you to track your order, and they will also confirm the delivery. In addition, most delivery services offer online access to these services, making the process easier to use.
You can also use the mail to send your unit as a regular parcel. When you send a delivery, correctly enter all the required information beforehand.
FAQs
1. Can I Ship a CPU Cooler With My Processor?
No, that is not possible. It is necessary to remove the CPU cooler from the processor before you ship it in most cases. You can store and ship the cooler separately. You can pack it using a bag, paper or other packaging material.
Remember to use multiple layers of paper packaging to protect your cooler from transit damage.
2. What Packaging Can I Use To Ship My CPU?
The most common method of CPU packaging is with simple cardboard covering. While this method is sufficient, some shippers like to use anti-static bags as they are more secure.
You can use any container as the shipping box, including the original box or something of a similar size. If neither of these items is available to you, you can ship your central processor in an envelope.
3. Is It Safe to Ship a CPU in a Motherboard?
Yes, you can safely send your CPU to its motherboard. In fact, it is safer to ship a CPU in its motherboard. Before shipping, remove the cooler from the motherboard and cover the motherboard with anti-static bags.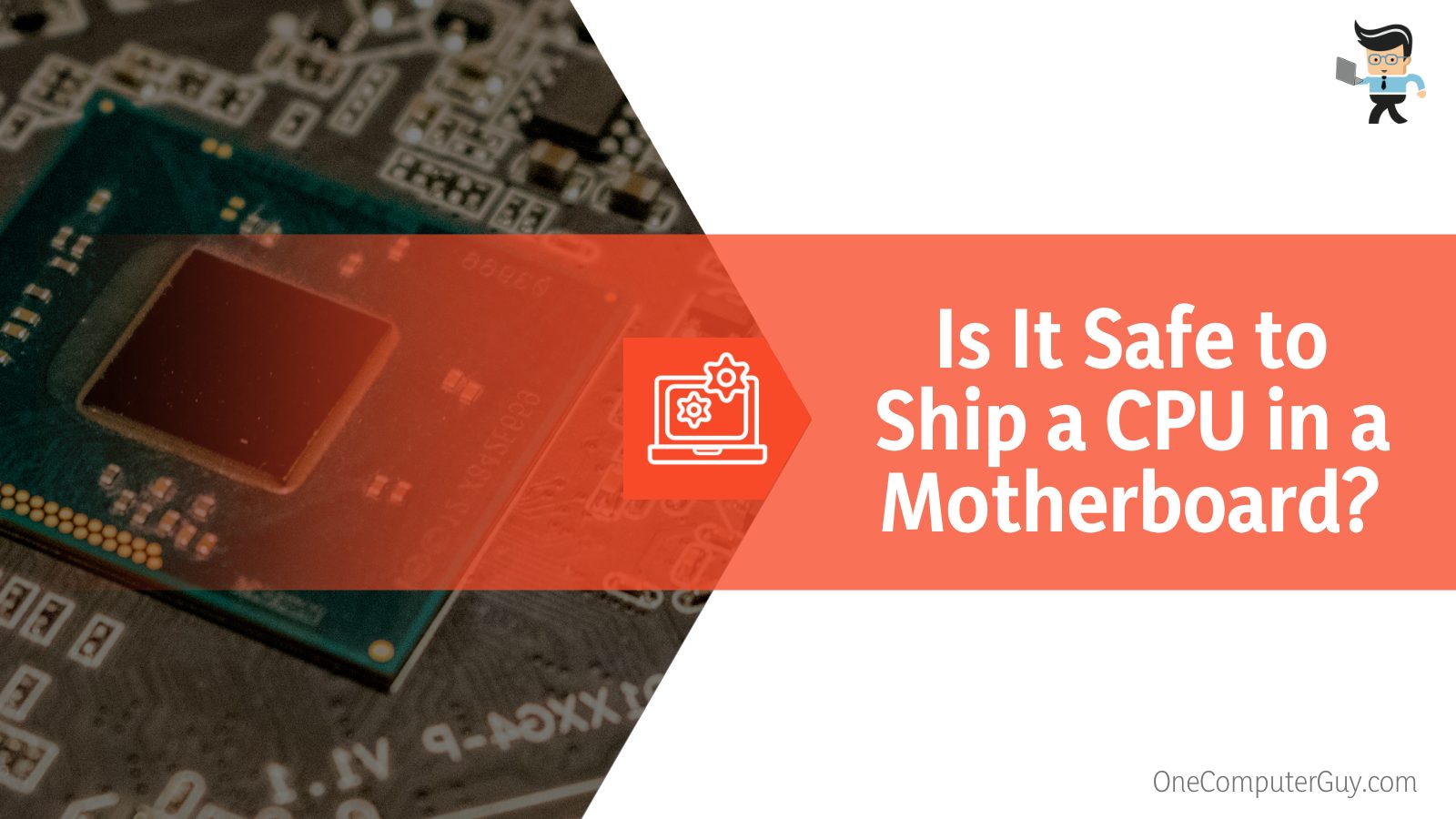 Make sure you leave enough margin in the box, and your shipment will be ready.
4. Is It Important To Have Multiple Covers in Your CPU Packaging?
It is an ideal practice to cover your CPU multiple times for added protection. Proper packaging includes primary packaging like cardboard, aluminum foil or anti-static plastic bags. After this, the CPU needs to be placed in a shipping box or envelope with bubble wrap.
These added layers of protection protect the CPU's sensitive parts, and shipping with just one covering can damage the sensitive wirings and other components inside your CPU. Single layers of packaging are never sufficient when you ship bulky technical items.
5. Can I Use Cloth To Cover My CPU?
You should never use a cloth to cover your CPU as cloth usage can cause electrostatic discharge. This discharge can inflict a range of harmful and permanent damage to the CPU's electronic components, including the chips in the processor.
To avoid electrostatic damage, you can use aluminum foil, anti-static bags or bubble wrap.
Conclusion
We have learned a lot about CPU shipping in this article. Here is a short summarization of the essential points for you:
Everyone can ship a CPU safely if they follow the proper instructions.
You need to pack your CPU well and ensure it doesn't move during transit.
A strong box is necessary for the perfect CPU delivery.
Depending on your needs, you can send your package using a delivery service or regular mail.
You have to shield your CPU shipping box from direct sunlight and heat sources.
Now that you have learned everything about shipping CPUs, it is the perfect time to test your new shipping skills. With the help of our step-by-step guide above, you will have your CPU ready to ship in no time!