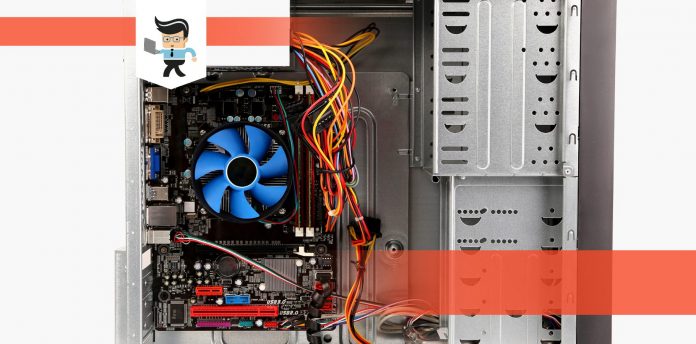 Finding the best LGA 1155 CPU for gaming isn't an easy feat for everyone, mostly because there are some confusing options and good options that aren't good for gaming.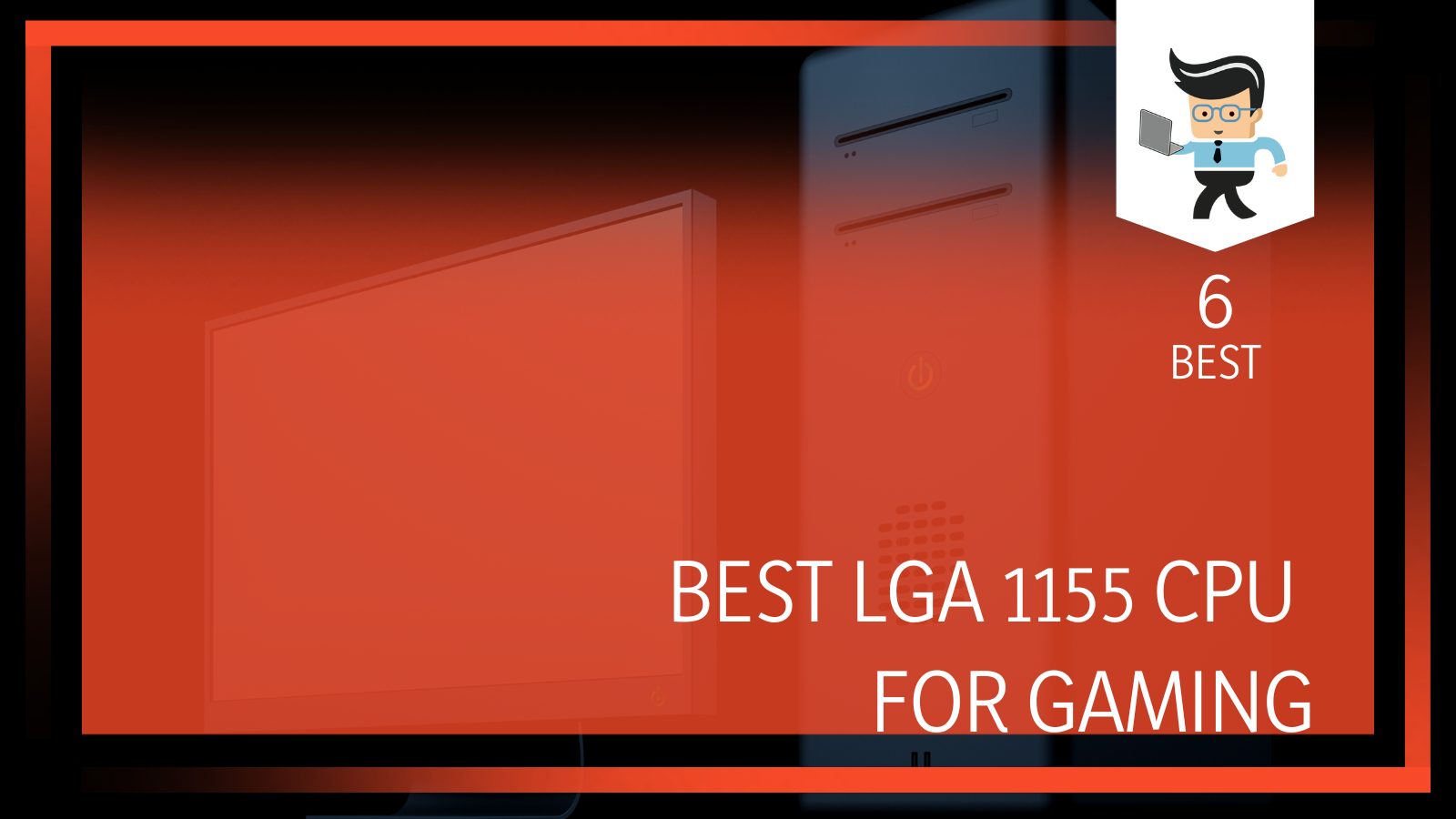 Luckily, we've been able to look through lists, watch reviews, and test some great processors for the 1155 socket to make some great recommendations.
We narrowed it down to six: keep reading to see our top choices.
Table Overview: Best LGA 1155 CPUs for Gaming
Best LGA 1155 CPUs for Gaming
Key Features
Intel Core i7-3770K

3.50Ghz Intel Core i7-3770K Processor
8 MB L3 shared cache
Up to 32GB of memory

Intel Core i7-3770

Clock Speed: 3.4 GHz
Max Turbo Frequency: 3.9 GHz
DMI: 5 GT/s

Intel Core i5-2500

6 MB Intel Smart Cache
Intel Turbo Boost Technology
Quad-core 3.3 GHz

Intel Core i5-3570

Clock Speed: 3.4 GHz
Intel Smart Cache: 6 MB
Max Thermal Design Power: 77 W

Intel Core i3-2120

CPU Model: Intel Core i3
Processor Speed: 3.6 GHz
Supports Intel Virtualization Technology (VT-x)

Intel Core i7-2600

Processor Speed: 3.4 GHz
8 MB integrated Level 3 cache
Built on 32 nm technology
6 Best LGA 1155 CPUs for Gaming
Our experts were able to break down the different CPUs for gaming that work with the LGA 1155 socket. Here is what we found:
Lower energy consumption, even during peak performance
Better for intense gaming graphics
Multithreading helps to keep performance consistent
Easily handles heavy gaming and applications

Overall Review
If you are looking for the best value in terms of performance, efficiency, and power, this is going to be your first choice. It is built with the latest technology, helping to future proof your build. The great performance is bolstered by hyperactive thread tech, smart cache, and turbo boost.
This processor has four cores, which integrate with the threading and turbo boost to deliver unparalleled performance. With some tweaking, you will get nearly everything that you need out of this CPU. You get enhanced graphics as well as better performance thanks to the unlocked multiplier.
Graphics and media look superb with this CPU, as it combines clear video HD technology and quick sync technology, so you will be able to game and stream media easily. Whatever you need to do or see, this is a CPU that can handle it. Since it supports DirectX 11 and OpenCL 1.1, there are some great versatility options too.
The processor uses a smart cache that is large and dynamic enough to support efficient performance. You will be able to cache what you need efficiently and gain new data with ease. This is a must for serious gamers.
The Intel Advanced Vector Extensions, better known as AVX, has been special designed to boost processor capability to run multiple commands at the same time. This wider vector helps to better manage data and boost performance for things like graphics, 3D modeling, simulations, and more.

If you are looking for the best overall option for gaming and for using other heavyweight applications, then the Intel Core i7-3770K Quad-Core Processor is going to be a fantastic choice. It has a great base speed and turbo speeds of nearly 5 GHz, making it one of the fastest options on this list and available on the market today.
Extremely energy efficient without sacrificing power
Utilizes Intel's smart cache to the highest extent
Perfect for demanding use, including gaming
High-end built-in graphics that you can push

Overall Review
Overall, this is a great budget option that combines 22nm processes with hyperthreading tech. It is good on energy and comes with a 4000 HD graphics chip, which is somewhat unheard of in this price range. It also supports DDR3 and has turbo boost.
This is one of the latest options on the list and in this line. They've learned from some of the mistakes that they've made previously, updating both the efficiency and the performance. The multiple channels have been reconfigured through a vertical fin to totally change performance. The 2nm transistor technology helps to improve perfect while keeping voltage low: perfect for gaming.
This model will help add to the overall speed of your computer as well, thanks to Intel Turbo Boost Technology 2.0. It pushes the processor to move faster and allows for you to run demanding applications quickly and even, in some cases, simultaneously.
Part of this is due to the hyperactive threading technology, which is particularly helpful with more modern games. Future proof your rig with this CPU for LGA 1155 because it helps to all but eliminate drags and delayed responses in even the heaviest games. Thread-level parallelism is built into the design, helping to bolster processing.
You will get more out of your entire rig when you invest in an Intel Smart Cache, and this technology is offered here. You will overall boost performance, from gaming and streaming to internet browsing. Everything that you do will be faster.
Overall, the design here really helps push this middling CPU into a different category, especially for the price. It is a great starting point for those who are new to building rigs.

If you are on a budget, this is going to be one of the best options on the list for you. This has a friendly price but still offers a truly fantastic gaming experience. The 22nm process will help to improve on 2D performance and the excellent graphics continue throughout games of different kinds.
Optimized for better overall energy efficiency
Provides rich, steady graphics in different types of games
Impressive overclocking abilities while gaming
Ideal for running multiple applications at the same time

Overall Review:
While this is one of the older options on the list, it is a proven performer that you cannot overlook just because of age. It offers something that many, many people are looking for: enhanced graphics support. It is the perfect option for hardcore gamers and those who need to design graphics or content. All of these features are hard to find in one CPU for LGA 1155, let alone at this price point.
The speed at which it performs is truly remarkable. The model has four processor cores that each clock in at 3.30 GHz and the 6MB cache make them seem like they are much, much faster. The cache is designed to allocate different cores to specific tasks, making it one of the most efficient models within any price range.
Additionally, this particular model comes with a superior vector extension option that helps to increase overall performance when you are gaming. You can change the settings to get just what you want out of your build, including audio codec.
Turbo Boost 2.0 technology is something that most (but not all) of the best CPUs for LGA 1155 will have, but this CPU takes it a step further. You will get automatic speed boats when you need them: automatically. The technology helps to take advantage of the thermal headroom as well as the power to keep everything moving in even the most demanding applications. The design allows for next-level intelligence when pushing your rig.
For gamers, graphics matter, and this CPU delivers steady graphics that look great too. Improved visuals can help in all games, but this one shines when you are playing the darker games that need you to be able to differentiate between shades of gray. Of course, it also displays vivid and bright colors. You won't need to install a discreet graphics card.
If you play games with HD graphics, you will be able to get excellent 3D performance for more immersive games. As we move into the future, many more games will benefit from this type of graphics performance. It comes standard with features such as Intel In Tru-3D that ensures 1080p resolution video output utilizing the HDMI, something that isn't standard in many CPUs for LGA 1155.
Finally, the Intel Virtualization Technology helps with the creation of virtual environments, which is another feature that we are going to see more of as we move into the future.

The Intel Core i5-2500 Quad-Core Processor is designed for those who are looking to get something that is truly special and will allow them to excel in the gaming space. It comes with some of the latest tech and features, particularly for graphics. You will be able to build a rig that is future-proofed and ready for performance at all times.
Excellent performance for media creation and gaming
Smart cache technology helps with speed and longevity
Budget-friendly option that offers real value
Comes with Memory Controller for enhanced performance overall

Overall Review
The Intel Core i5-3570 is built for handling whatever you have to throw at it. There are some demanding apps and games out there, and this can handle it. It has a speed of 3.4 GHz but can be overclocked to about 3.9 GHz. This makes it the best choice for those who want to game, stream, and multitask.
This is a great CPU that uses the 22nm transistor technology that many people have come to know and love. It plays a crucial role in optimizing performance and it helps to consume less energy while producing less heat. It can increase performance by nearly 35% while using nearly half of the power.
Additionally, this is an intelligent CPU that allows for smart overclocking. It uses Turbo 2.0 Boost technology to accelerate and decelerate the speed automatically so that it is always efficient but also handy while gaming. Your computer will know what to do when it needs to do it.
The processor is able to run multiple commands without heating up or getting to be too noisy, which makes it the option for streamers and those who film videos while they are gaming.
One of the most interesting features about this CPU is that it features an integrated memory controller that can be used with either 1600 Mhz or DDR3 memory. You will get more versatility out o fit for this reason, and you will get a bandwidth of up to 25.6GB per second. This makes it a good fit for data intensive applications and users.
Finally, the Intel Core i5-3570 Quad-Core Processor offers Smart Cache technology, which allocates a cache to each processor core dynamically. This helps to even out the running workload. When running, it not only lessens the load on the CPU, but it actually lengthens its life.

Overall, this CPU for LGA 1155 is a multitasker's dream. It has a massive quad-core that has eight threads, the most on this list. It offers a ton of gaming options as well, including overclocking features and beautiful graphics. It is also a fantastic choice for people who need to video codec, graphic design, and even produce audio.
Offers incredible speeds without consuming a ton of energy
Comes with Turbo 2.0 Technology standard
Has inbuilt HD 3000 graphics and support
Beautiful hyperactive threading that perfeclty compelements LGA 1155

Overall Review
This is a fantastic CPU for LGA 1155 that allows for not only multitasking and better performance, but 3D gaming as well. It has some nice headroom to it, improving performance more than almost every other CPU on this list. This model offers top of the line speed thanks to the Intel Turbo Boost 2.0 technology.
Right out of the box, the Intel Core i3-2120 Dual-Core Processor has a rich set of features that come standard. This include built-in visual support, an H67 express chipset, and in-built graphics that are top of the class.
The advanced architecture is one of the features that make this stand out from traditional models. It uses the new 32nm micro-architecture, helping to future proof your build and make it more versatile into the future. It features the much sought-after Hi-K+ metal gate processor that helps you to reach optimal performance without being a power hog.
The Intel Turbo Boost Technology 2.0 has become a standard for the best LGA 1155 CPUs because it offers better efficiencies and dynamics when compared to some older CPUs. When you use this tool, you will be able to increase your speed automatically so that you can focus on rendering images and pushing your professor to better meet your expectations.
This becomes essential when you are competitively gaming or trying to edit content in a flash.
The Intel Hyper-Threading Technology is something that not every CPU has, but is necessary for gamers, in many cases. The LGA 1155 CPU offers thread-level parallelism within each of the four cores available, it pairs extremely well with this tech.
Finally, the built-in visuals with the H Chipset helps to bring games to a new level in terms of visuals. This helps you to have a better, more engaging gaming experience on all levels. You won't have to worry about stuttering or losing quality. Additionally, there is a quick sync video feature that helps when you are streaming and media processing.
Finally, this CPU for 1155 comes with InTru 3D technology, which supports 1080 resolution over HDMI inputs.

If you are looking to upgrade your performance quickly and still have capabilities to multitask, this is going to be the best LGA 1155 CPU for your build. It couple adaptive performance with some of the best native capabilities, making it a more intelligent, faster CPU.
Supports up to 4K resolution for most games
One of the best values for the price
Has fantastic gaming performance on all types of games
Easy to install & work with out of the box

Overall Review
If you are looking for something that is affordable while still offering great performance, you don't need to look any further than the Intel Core i7-2600 Processor. It has four cores, which means that there is little to no lag with even the heaviest of games.
Where this CPU really shines is in the speed department. If you are willing to lower the graphics, you will be able to play virtually every game without lag. If you aren't willing to lower the settings, you will be able to play most mid-level games. It is only in the highest levels that you have to lower the settings.
If you push your system and overclock, the cooling is going to impress you quite a bit. You will be able to play and press for hours without having a problem with heating. You may need to install additional cooling just to help it along, but for normal usage, there is no problem here.
Finally, this is an easy to install rig and very easy to use if you aren't going to switch up the settings. It gets a little more confusing once you start playing with the settings.
Additionally, the specs on this one allow it to be used for more than gaming, including video editing, streaming, transcoding, and even audio development. It is truly a "one size fits all" kind of CPU.

The Intel Core i7-2600 Processor has some of the highest potentials on the list if you are willing to work with it. You will get extremely high gaming power and speed when you press it. No matter what type of game you play, this is a great fit for your kit. Probably not the best for beginners, however.
Buyer's Guide
– What are LGA 1155 CPUs?
LGA 115 CPUs are the Central Processing Unit. CPUs are found in just about every piece of tech that you have and they are crucial to performance. They are responsible for processing and executing instructions that you give and the computer give.
There are a few different parts of the CPU that you should know before you start the process of buying one.
They are:
The Socket: This is the component on the keyboard that connects the motherbaod and the CPU. It is a physical and an electrical connection, so they have to be compatible.
GHz: Short for Gigahertz, this is the rating that shows the frequency of cycles per second. Typically, 1 GHz represents one billion cycles in every second. A cycle is when the CPU gets instructions from the software and executes said command.
Turbo Boost: This is a feature the helps to achieve the maximum potential speed for a particular CPU. This is aligned with the thermal and electrical limits of the CPU.
Core: The core is formed by the CPU. This means that if you have a Dual Core, you get two combined CPUs. A Quad Core is four CPUs. In general, the more CPUs, the faster and better it is.
Data Bus: A CPU's data bus is the passage through which the data is conveyed among peripheral mechanisms. Data has to move quickly, particularly when gaming, for there to be any congruence. There will likely be a number of data bus systems.
– What Matters For Gaming, In Particular
If you are buying the LGA 1155 CPU for gaming, in particular, there are a few different things that you will want to think about.
They include:
Socket Compatibility: Compatibility is the primary aspect that you should be concerned with when buying a CPU. This ensures that the CPU and motherboard are able to connect and stay compatible. This is essential.
Frequency: The speed of your CPU is important while you are gaming. It is believed that the faster you can refresh, the better your performance will be, particularly in graphics-heavy games. You want to find a CPU with a quicker processor.
Cache: The cache of a processor is the same as the memory. This is a smaller and faster memory that is used for short-term storage. It allows the machine to recover when the cache crashes and make everything easy to grab. The bigger the processor's cache, the more data can be stored for a faster recovery, which is necessary when you are gaming.
Thermal Scheme Power: This is a key feature that is assigned to describe how much heat the processor gives off. This will impact the cooling necessary for the CPU. If it does not come with a cooler, then one needs to be added. Overheating will surely impact the lifetime of your CPU.
Quick Tips For Buying The Best LGA 1155 CPU
Still a little bit lost on buying the best LGA 1155 CPU?
Here are a few other tips to keep in ind as you start your search:
In general, unless otherwise noted, you want to buy the latest gen in a line. There are some situations where this isn't the best option, so that is noted.
If there were ever a place to splurge, it is going to be on the CPU. Save up for it.
Remember to think about the additional accessories that you will have to buy to get the most out of your motherboard and your CPU.
In many cases, you should pay attention to clock speed as much as you pay attention to the number of cores that a CPU has.
Overclocking will shorten the lifespan of your components, so you want to get something that has a good cooling system.
Noise is only a problem for most people who are gaming or those who will use mics to talk to other players. If you fall into this category, it will matter to you.
When in doubt, look to the graphics performance of your rig.
If possible, try to stick with Intel products.
Remember that bigger name manufacturers will have much more customer support and online support should you get lost.
Conclusion
If you are looking to be an effective gamer, then you need to find the best LGA 1155 CPU for gaming. If you don't have the right CPU, your gaming will falter due to poor graphics and lagging.
Our experts have looked at the different options available on the market today.
If you're going for the best of the best, we can't recommend the Intel Core i7-3770K Quad-Core Processor highly enough.
If you're not a serious overclocker or you're on a budget, the Intel Core i5-3570 Quad-Core Processor will do just fine.