Xvd disk drives is a preinstalled software on your PC. In this article, we will discuss their role and origin. Besides, we will tell you whether it is possible to remove them.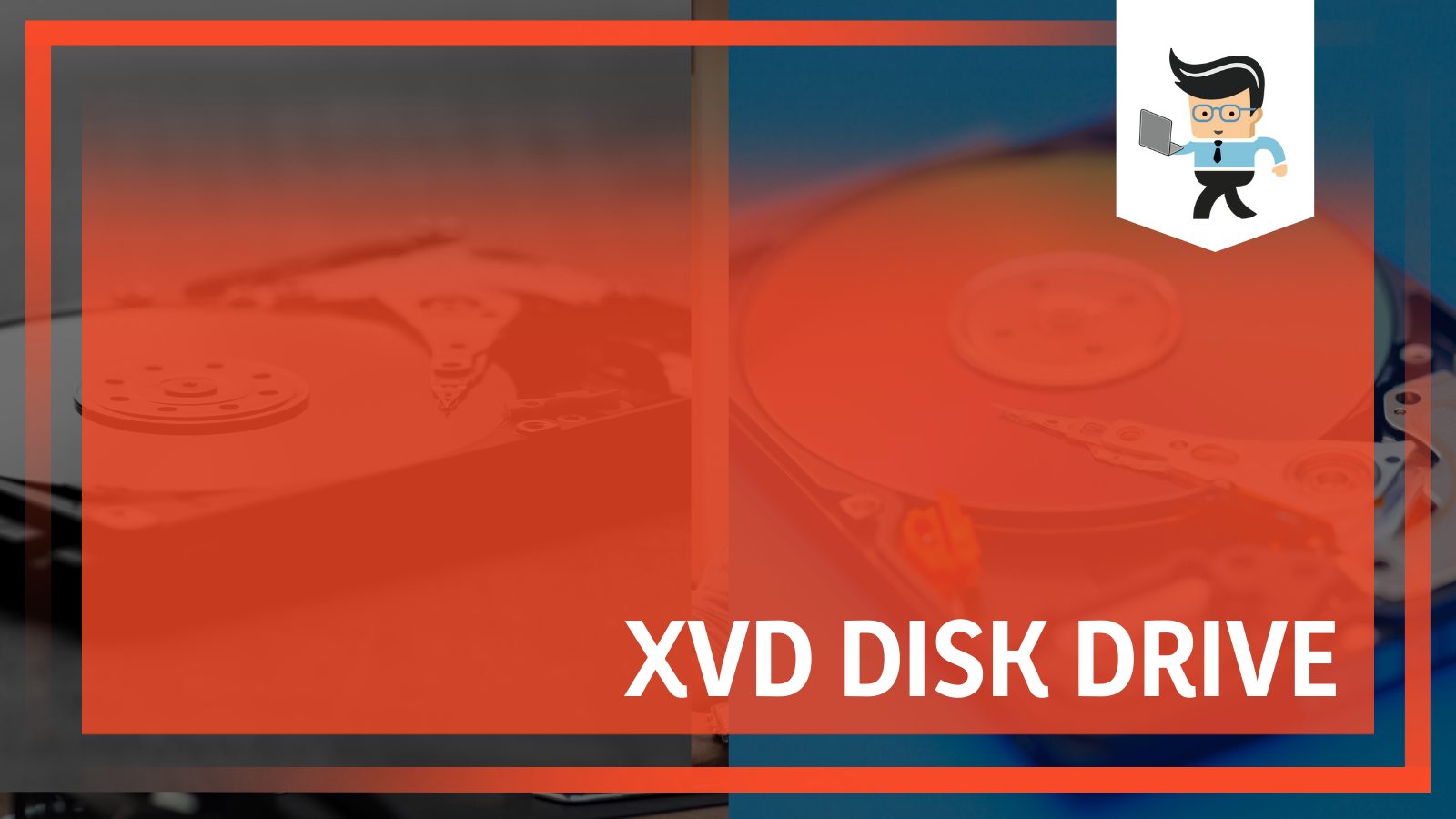 If you are interested in knowing more, scroll down for details.
What Is XVD Disk Drive?
The XVD disk drive is a virtual drive disk installed by the Microsoft Gaming Filesystem Driver and stores gaming data files in the native Xbox Virtual Disk. Therefore, if you use any product from Xbox or your PC has Xbox software installed, you will see these drives on your PC.
– How To Open a File With an XVD Extension?
To open XVDs, you need compatible software such as Xbox. Without the software, it will throw a question, for instance, "How do you want to open this file?" or "Windows cannot open this file," or a similar Mac/iPhone/Android alert.
Xbox One owners who need to install console updates but cannot connect to the internet due to connectivity issues can easily download the files from Microsoft. Then, they can place these files on an NTFS formatted USB device, which can be plugged into the console. You can install the updates when you boot the console from the USB.
Apart from the Microsoft XBOX, you can also install the XVDtool to open and use these files.
Other applications can also use the .xvd extension files, including harmful programs. So be careful with the .xvd extension file from an unknown source.
– Why It's Not Possible to Open a File With XVD Extension?
If you aren't able to open an XVD file, it means the XVD drive is at fault, or you do not have a file suitable for opening the file.
After double-clicking on a file to open it, Windows will examine the file extension. If Windows recognizes the filename extension, it will open the file in the associated program. But if Windows does not recognize a filename extension, you receive the following message -Windows can't open this file.
You can easily avoid this error by setting the file association correctly. Here is how:
Launch the Control Panel.
Go to Control Panel Home and choose Default Programs.
Choose Set Associations, select a file type in the list, and click Change Program.
If the problems with the files persist, you can try the following fixes:
Update the software that is supposed to open the disk. Only the latest versions of the software can support this file format. Therefore, search the Microsoft manufacturer website for the latest available update.
Scan the file with an antivirus to rule out any corruption or malware possibility.
You can choose to open with a different application. For instance, if you are using a Windows device, right-click on the file, choose "Open with," and go to "Choose another app." Select the other program.
– What is XVD?
An XVD is a software package wrapper format that Xbox One uses to store secured data like system images. Also, it may use the file to store console updates, settings, and system information.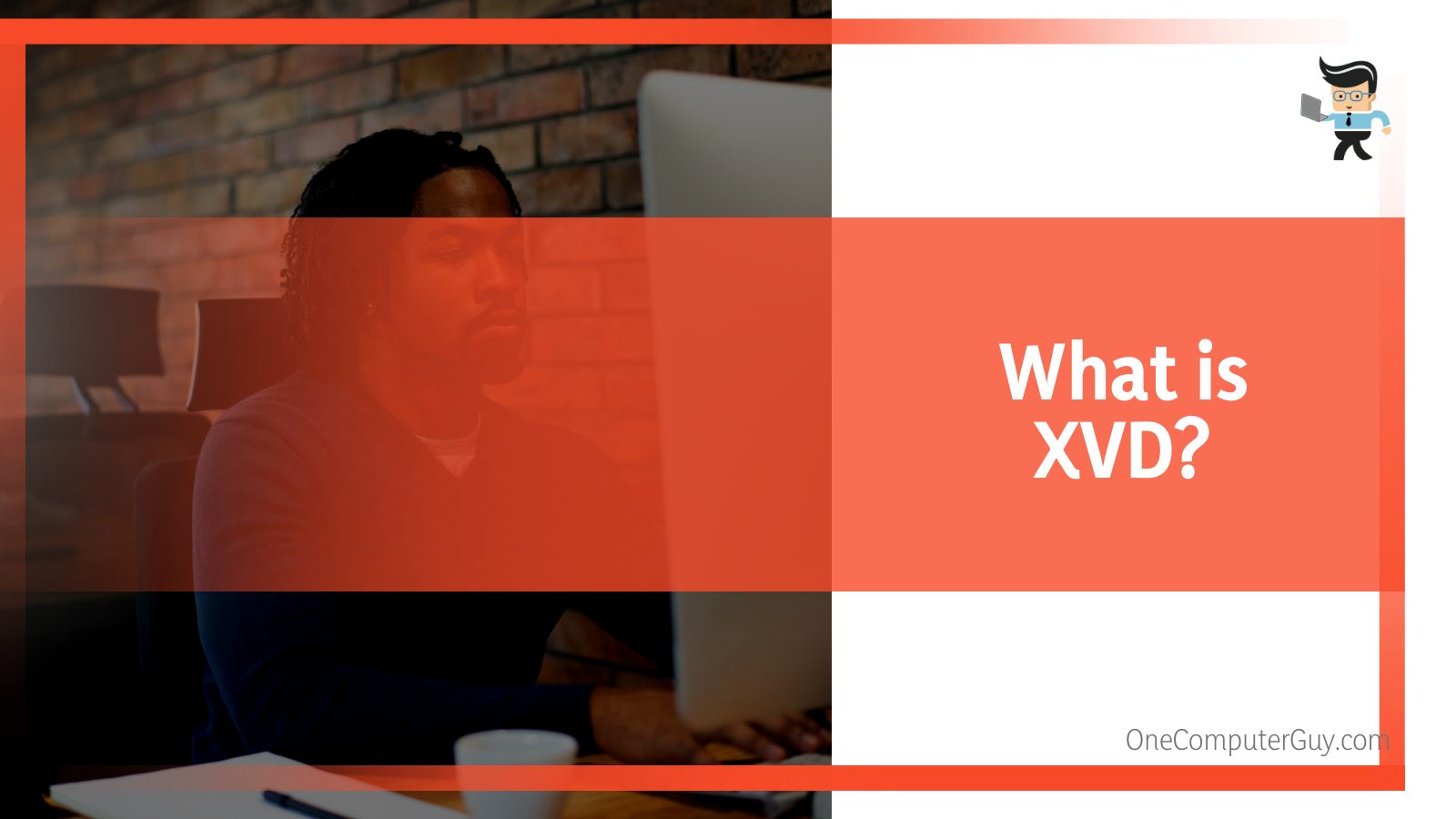 The XVD format is a binary data wrapper, meaning that not all files are the same file type.
How to Delete XVD Drives?
You can delete XVD if you do not need it. Remember, XVD is only used for manual installation of updates for the Xbox One Console.
However, deleting these drives is very risky as it will make Xbox games unlaunchable.
Therefore, this process works only for non-Xbox games.
Go to the Device Manager and enable "Show hidden devices."
Locate the XVDD SCSI Miniport device and disable it. It is under the 'Storage Controllers' group.
Restart Your PC.
The procedure above will render your Xbox games unlaunchable. However, you can quickly restore the Xbox games to a working state by re-enabling the XVDD SCSI Miniport device. Here is the procedure:
Launch the Device Manager, and enable "Show hidden devices."
Find the XVDD SCSI Miniport device in the 'Storage Controllers' group. When you right-click it, it doesn't show the "Enable" command.
Let the program run without interruptions. Start the Microsoft Store application, and browse the Xbox app.
As the page loads, return to the previous process and wait for the XVDD SCSI Miniport device's icon to become enabled.
After being enabled, right-click it and choose "Enable this device."
Your Xbox games will not reinstate their functionality until you reboot your PC. So, reboot the PC.
Alternatively, you can remove XVD drive by deleting all the Xbox stuff and putting it on a separate local user.
Remember, even if you disable all Xbox services in some scenarios, it will not stop the authentication process from mounting and crashing XVD devices. Also, gaming services are forbidden from being disabled.
What Causes Several XVD Disk Drives?
The real cause of multiple drives is not known. Nevertheless, you'll have multiple drives, especially when using the Microsoft Store with Xbox Game Pass. The games are installed in a directory but stored in XVDd files – rather, they are just disk containers for games.
– How to Deal With Multiple XVD Drives
The most straightforward way to deal with them is to uninstall the drives. This removes them from the system. Nevertheless, they may appear again after you restart your computer, but not as many.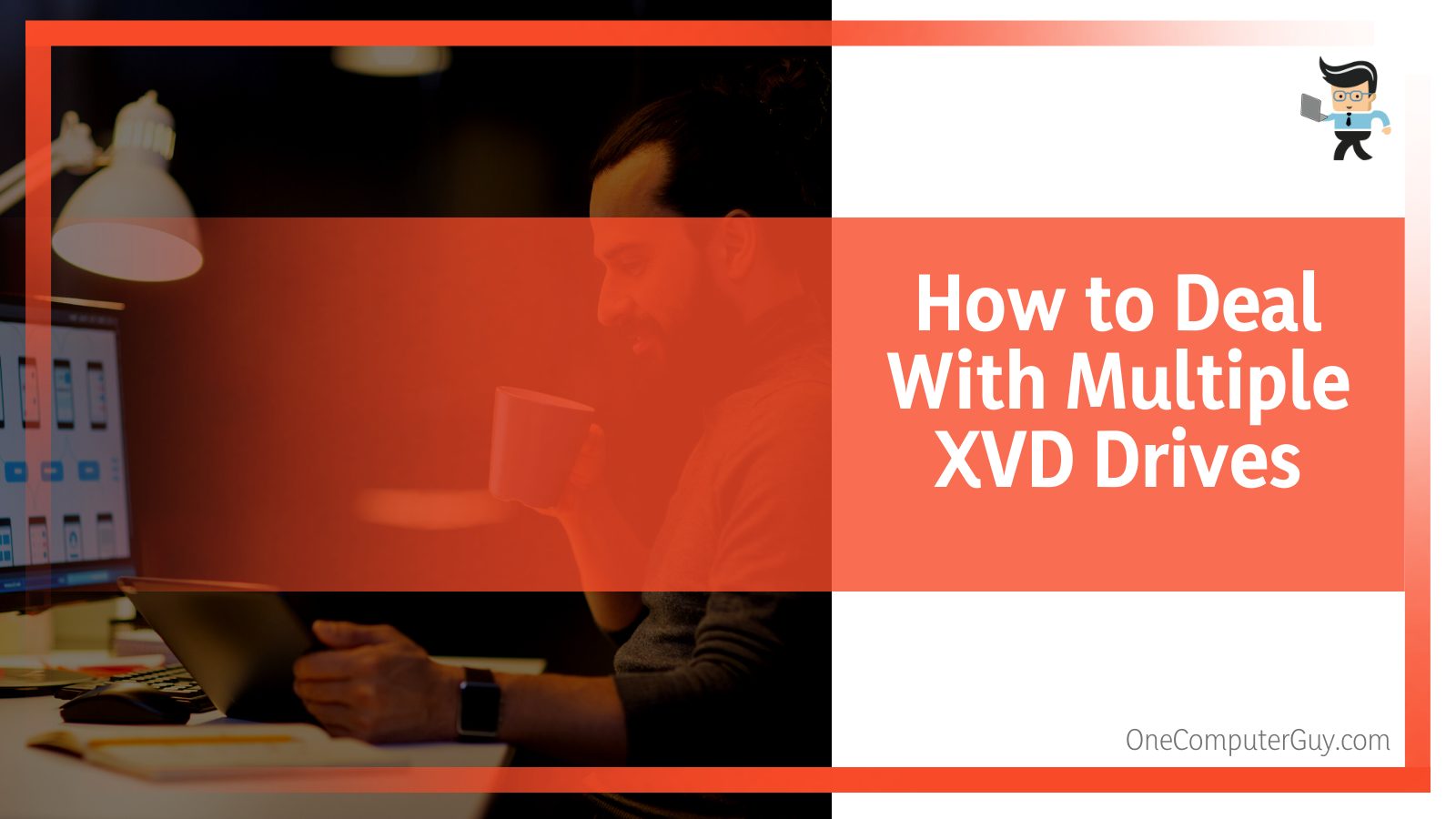 Your XVD Driver can only generate the drives if you have Xbox One games on your PC. In this case, it will create an Xbox XVD. Every time the drive connects, it might add one to the list.
Having several XVD disk drives should not cause any significant issues. However, it can cause disks to connect and disconnect randomly.
If there are multiple drives, consider disabling the Xbox apps on your PC.
Here is the procedure:
Launch Windows PowerShell (Admin) by pressing the Windows key + X simultaneously.
Type "Get-AppxPackage Microsoft.XboxApp | Remove-AppxPackage" at the prompt
This process removes all the Xbox apps. When you remove the Xbox app XVD might disappear.
– How to Use Clean Boot to Solve the Problem?
Clean boot means starting Windows with minimal driver sets and startup programs to determine if background programs interfere with your application or games.
Here is the procedure:
Sign in to PC as an admin. Create an admin account if you don't have one.
Type MSConfig in the Search box on the Taskbar and select System Configuration.
Select Hide all Microsoft services on the services tab, and then select Disable all.
Click the Startup tab and choose Open Task Manager.
Select Startup (Task Manager); for each startup item, click it and choose Disable.
Close Task Manager.
Go back to the System Configuration Startup tab, and select OK.
Restart your PC (it's in a clean boot environment).
Proceed with troubleshooting steps to install, uninstall, or run your application. Reset the PC to start after clean boot troubleshooting.
Note: Network policy settings can hinder you from following this procedure if your PC is connected to a network. Therefore, use the System Configuration utility to change the advanced boot options on your computer (get guidance from a Microsoft support engineer). The System Configuration utility might make your computer unusable.
Can the Xbox App and XVD File System Cause Hard Drive Removal?
XVD will disconnect when you close a game as it logs it as a surprise remove, but it does not cause hard drives to be removed.
XVDs are compatible with Xbox. Note that some Windows store games are installed as virtual drives disk, and it causes no harm. Although these disks perform normally, they show as a yellow warning in the event viewer. This is normal too.
If you are experiencing issues, it could be your machine or the HDD has gone bad or is failing, especially if you receive Event ID: 157. To isolate HDD issues, do the following:
Launch the Command Prompt (type it in the search bar on the Taskbar).
Right-click on the command prompt icon.
Select Run as administrator.
Paste the command chkdsk /R and click OK/ENTER.
Reboot the computer.
If the hard disk is okay, it could be a false-positive alert generated by a Virtual Drive. Also, you can try to uninstall the Xbox Game Pass game and see if that helps.
Conclusion
After reading this article, you now have a general idea of what XVD is. Here is what we have highlighted:
XVDs perform normally if you are using game pass games.
Windows might store some installed games as virtual drives.
Many XVDs will make your games freeze, and during the frozen moment, it surprise removes a disk (error ID 157).
Game Pass titles use a filesystem similar to Xbox counterparts, creating temporary drives (XVD).
If you are using Xbox Game Pass for Console or any Xbox tier, you may encounter XVD. This article should help you solve the issue when it pops up.