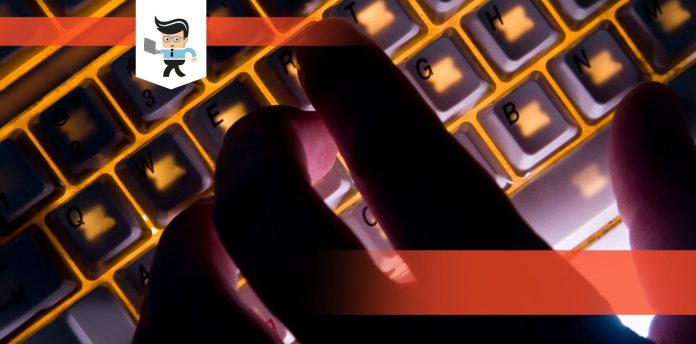 If you've used a Duck Octagon V2 before, then you will be familiar with its cool specifications. The keyboard has a great layout and features customizable macros for more functionality.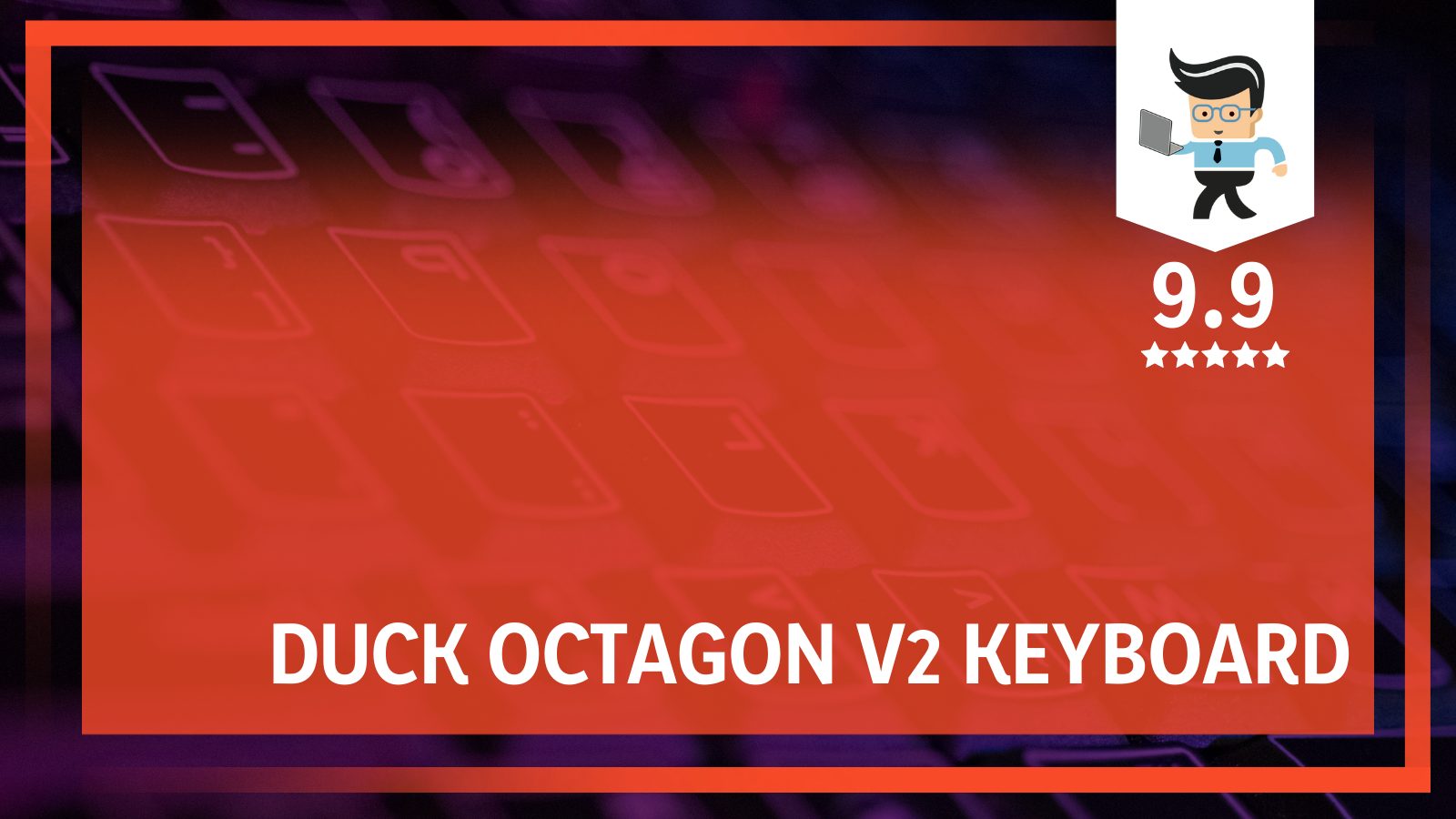 Also, as a mechanical keyboard, it offers versatility users with multiple tasks will love.
Read on to learn our thoughts on it and the specs to watch out for.
Duck Octagon V2 Keyboard Specifications Table
| | |
| --- | --- |
| V2 Specifications | |
| Case material | Anodized aluminum |
| Plate material | Aluminum MX, steel |
| Macros | Fully programmable |
| Switches | Cherry MX, MX clones |
| Lights | RGB, LED |
| Case construction | Tray mount |
Duck Octagon V2 Keyboard Key Criteria
PROS
Programmable macros
Bright LED
Compatible with Cherry MX and MX clones
Durable and long-lasting
The V2 is a mechanical keyboard that features a lot of top-quality features. It's a useful and highly sought after 'Korean Kustom' keyboard. That makes it very limited in availability. Besides, it has all the case and construction material to suggest it will last long.
As such, users will take note of the aluminum frame. It is indeed a heavyset keyboard packed with quality.
What it also has going for it is the 75% layout. That's not all. This product is fully programmable with great firmware. That means you can spice things up when you decide to customize your board. Users who love to personalize or build their rigs will appreciate this feature.
The Duck Octagon V2 specs also feature switches common to mechanical keyboards. You can use original Cherry MX switches or other clones. Clones from Logitech and Kailh offer similar characteristics.
The lights on this keyboard is another excellent spec to have. If you love working in the dark, the bright backlit will appeal to you. A word of caution, they're not as long-lasting and may only be sharper when you press the keys.
Bottom Line
Any fan or regular computer user will love a durable keyboard. That's what the V2 offers, along with other cool features stemming from its firmware. As such, it's great for gamers, coders, and other tasks.

Duck Octagon V2 Specifications Overview
Layout and Construction
Having an anodized aluminum has a lot of benefits. As such, the metal or steel surface of this keyboard has a decorative, durable, and corrosion-resistant finish. The keyboard will last long even after heavy use.
Also, the profile is just about right coupled with the ideal angles to get the job done.
Switches
The Duck Octagon V2 switches are mechanical. That makes Cherry MX and other clones dominate here. There are two core keyboard types: Mechanical keyboards being one, individual key switches, and metal springs.
The mechanical switches on the V2 will give detailed, more substantial feedback as you type. That will come in the form of feeling a bump, hearing a click and feeling a smooth bottom-out right at the keyboard's base. In comparison to rubber dome keyboards, this is more satisfying for users.
If you're out for a keyboard for gaming and other purposes, this keyboard is up to the task. You're not stuck on the Cherry MX lineup too. Instead, the market has a ton of clone switches that offer a wide range of characteristics. Hopefully, using the V2 will help you pick out the best.
Macros
Macros and shortcuts can be handy for streamlining how you work and operate. Simply put, macros are just input sequences recorded through software. They can then get activated by only one press of a button (the one you assign).
Some keyboards have decided macros keys while others do not. Thankfully, the V2 comes with macros that operate with a powerful firmware.
As a keyboard with a 75% layout, it is fully programmable. Like we mentioned before, you can change the entire structure of this keyboard. That means you get to model it after your preferred styles.
Lights
Now, RGB, LED, and other ways to lights have become essential features of many keyboards. That not to say everyone loves them. You'll find that some gamers don't take to them while other users feel it's a waste of time.
However, with combinations of RGB colors and the power to match them with micros, it's all the more worth having. The Duck Octagon V2 mechanical keyboard comes with the right lights.
This keyboard is a fair reflection of the modern engineering associated with the RGB keyboard. It will illuminate your spaces and contribute to your keyboard's profile. You can also use the macros to assign them to individual or collective keycaps.
N-key Rollover
Rollover refers to how well your keyboard can correctly register multiple keys that you press simultaneously. When typing slowly, you're probably typing one keycap after another.
However, if you're any faster when you're writing or playing an engaging game, it's very likely that you'll be holding down, pressing, and releasing multiple keys at the same time.
With N-key rollover on the V2, you don't have to worry about hitting multiple keys. It's a feature that also encourages Anti-ghosting while gaming or performing other functions on your keyboard.
Frequently Asked Questions
What should I look for in a new keyboard?
There are a lot of things to look forward to on a keyboard. Firstly, you'll want one that's mechanical like the V2 keyboard. Secondly, a keyboard with strong materials means you won't be chaining it any time soon.
You also need one with the right blend of lights to add some flair. Another thing is adjustable macros to help you build a keyboard unique to your needs. To top it off, the best switches underneath the keycaps.
Conclusion
Using the Octagon here is a no-brainer. It will serve you well, thanks to the feel and materials used. What's more, the keys are very responsive with Cherry MX switches to keep things simple. Also, you can enjoy the firmware when you use the macros to change things up.
Overall, it's an excellent product for users who love all the trappings of a modern keyboard. You can perform a raft of tasks on it, including coding and playing games.