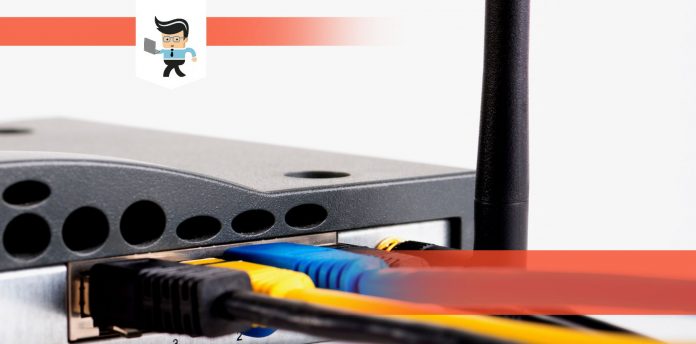 If you're looking for the best router between the wrt1900acs vs. wrt3200acm, you've come to the right place.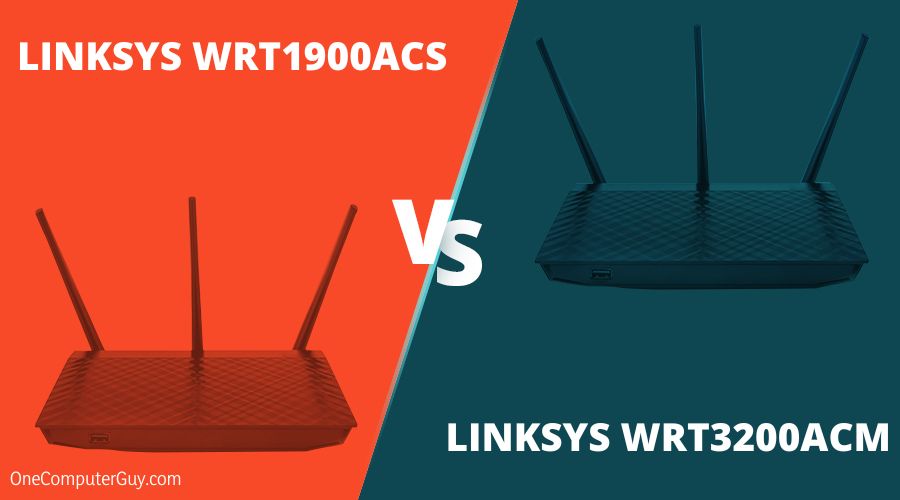 For starters, both routers give you a fast and reliable internet connection over reasonable ranges, and they are from the renowned Linksys brand, so you know what you're getting. 
Our review team has put together this piece to give you all the necessary information to help you make the right decision between these two amazing routers. 
Wrt1900acs vs. Wrt3200acm Top Specifications Table
Products
Key Specifications
Linksys wrt1900acs

Band: Dual-Band 

Processor: 1.6Ghz 

Combined speed: 2500 Mbps

Linksys wrt3200acm

Band: Dual-Band 

Processor: 1.8Ghz

Combined speed: 3500 Mbps
Linksys WRT1900ACM vs. Linksys WRT3200ACS: Which Is Right for You?
If you use routers, then you've probably heard of Linksys. Linksys has been in the business of producing top-quality routers for several years, with many of them still being used among a large population of internet users. 
The Linksys wrt1900acm comes off as a more advanced version than the Linksys Wrt1900. That's because it promises better speeds and lives up to the hype with fantastic performances. 
It's normal for individuals to have multiple Wi-Fi and Internet-enabled devices in their homes. For this reason, it's crucial to have the ideal wireless router for perfect connections. Sure, picking a router isn't as straightforward, but with these two compared here, you have a place to start. 
As you read on, you'd get to find out that the Linksys wrt1900acm is an upgrade on the previous models in that lineup, with a whole lot of features and an additional Tri-stream 160 and MU-MIMO technologies. 
Compared to the Wrt1900acs, the WRT3200acm has much better speeds, control, and overall performance.
How do both routers compare, and do they live up to expectations? Read on to find out. 
Pros
You get an open WRT support 

Great AC Wi-Fi performance 

Powerful user interface 

Good USB transfer performance 
Cons
Lacks more features 

Basic UI view needs work
As far as top routers go, the Linksys Wrt1900acs is an 802.11 enabled router with a dual-core 1.6GHz processor and 512MB of memory. It features about four external adjustable antennas that promise optimal coverage and high signal strength. The router also comes equipped with Dual-Band performance on the 5GHZ and 2.4GHZ band to improve Wi-FI coverage.
Apart from the Linksys Wrt1900acs speed, it's possible to access and manage this router remotely. You can do that using the Linksys Smart Wi-Fi account that allows you to log into the home network remotely. That way, you can configure the quality of service for gaming and video plus router management. 
– Racey Setup
The Linksys Wrt1900acs comes with a powerful 1.6GHz dual-core arm processor. With this capability, the router can handle fast transfer rates, especially during video streaming, web surfing, online gaming, and large file transfer. It will also help you multitask on this router with minimal network lag.
The 521 MB ram will help users move large files at fast speeds. That's because the router provides brief storage performance, whether that's for wireless or wired devices. 
Moreover, it comes equipped with a wireless ac AC1900 beamforming technology to draw better signal strength to some selected devices. As such, you get a better range, stronger connections, and fast speeds. 
There's also the option of using the wireless repeater and bridge modes to extend the Wi-Fi signals on the 2.4GHz and 5GHz bands. That makes it a powerful range extender.

– Overview
If you want basic features that tick all the right boxes on a reliable router, the Linksys Wrt1900acs will give you that option. 
Pros
Fast connections on the 5GHz band

Breakneck transfer speeds 

Secure with parental control features 

Supports MU-MIMO and Tri-stream 160MHz tech
Cons
As an enterprise-grade router, the wrt3200acm specs are beefy enough to rank among the best. That makes it perfect for any office or your multiple device homes. What's more, the router comes equipped with a tri stream 160GHz that delivers fast Wi-FI performance to multiple devices simultaneously. 
– More Potent connectivity
The ports can connect many devices, such as network printers, hard drives, flash drives, and more. As a considerable boost, this router has two Wi-FI bands (5GHz and 2.4GHz), which can sustain combined speeds of up to 3.5 Gbps. 
The innovative 160GHZ tri-stream technology enables the router to deliver a lag-free and speedy performance. 
The MU-MIMO tech is part of the wrt3200acm setup, which allows the device to facilitate fast simultaneous activities online. To that end, multiple user devices can play games online, stream HD/4K movies, and listen to music. You can do all that without lags. Further, you can control the router through a smart Wi-Fi mobile app. 
– Safe and Secure
The security is top-notch on this router coupled with a parental tool that you can use to block Internet access and access to specific websites. That way, clients, family, and connected devices get managed effectively. You can also use the media prioritization tool on the app to redirect network traffic to specific devices, games, and applications. 
Another feature of the Wrt3200acm router is its open-source settings, which means you can modify and customize the router to suit your needs. With it, you can set up a secure VPN, detect intrusion, and analyze and manage network traffic.

– Overview
If you need a modern router with the latest specifications and capabilities, give the Linksys Wrt3200acm a look. 
Wrt1900acs and Wrt3200acm: Head-to-Head Comparison
The main difference between Wrt1900acs and Wrt3200acm is, Wrt1900acs has a more futuristic, modern look while Wrt3200acm shines in terms of speed and performance.
– Design
While we have two great routers here, we must first point out that the Wrt3200acm has a better design overall. However, the Wrt1900acs has a chunky look and is further embellished by plastic in some parts. 
At the bottom, you get flat rubber feet that let you position the router on the desk or shelf, while the groves on the feet make the router mountable. It also packs some weight and comes with four short external antennas. 
A notable difference between wrt3200acm and wrt1900acs design is that the former is made with a futuristic look and has a blue enclosure design that offers a more cutting edge and modern look. 
If you want a modern home design, this router is for you. This router also sports four adjustable and removable external antennas on the back and sides. It's a router designed to blend in many homes.
– Speed and Performance
The Linksys Wrt1900acs has a dual-core 1.6GHz processor along with 512MB of SSR3 Ram. Further, it is equipped with about 128MB of flash memory. 
It supports 3×3 802.11ac wireless over its 5GHz and 2.4GHz Dual-Band features. That's why the router is projected to achieve a speed of 1300 Mbps on the 5GHz band and 600 Mbps on the 2.4GHz band. 
On the performance front, when tested, the Linksys Wrt1900acs gives off an average performance. The Linksys wrt1900acs range can sustain up to 500 Mbps on its 5GHz band at proximity. At 100 feet, the 2.4GHz band can sustain 65 Mbps at proximity and 78 Mbps at 15 feet.
When we tested the Linksys WRT3200ACM, we noticed that a 1.8GHz dual-core processor powers it. Besides that, the router utilizes the latest 802.11ac technology and also supports the 160 MHz, Tri-stream, MU-MIMO, and beamforming technology. 
Like its counterpart, the WRT3200acm features 512MB of RAM that helps boost the speeds over wireless frequency on its Dual-Band. 
The Wrt3200acm can reach throughput speeds of up to 2600 Mbps on the 5GHz band. It will reach 600 Mbps on the 2.4GHz band and has a considerably better performance. In close proximity, you can expect very fast speeds. Overall, the Wrt3200acm has better software features and performance when compared to the Wrt1900acs. 
– USB Ports
Winner: Both
Both routers have an eSATA port. However, the ports on both are slightly different. On the Wrt1900acs router, the eSATA port is a different one. For the WRT3200acm router, you'll find the eSATA port in the USB 2.0 port. 
In reality, we don't think a slight difference here is significant unless you want to use both ports simultaneously. Either way, both routers will give you good connections. 
– Firmware
Winner: Both
By now, it's a commonplace that both routers use open-source firmware. To that end, it's possible to download firmware from a couple of sites.
Conclusion
When it's finally time to choose one of the two best AC routers here, you're still going to have a challenging time. We have to admit that they're both great options for you. They sport reliable Internet connections with the dual-band feature providing ample support.
In addition, these routers have an adequate number of ports for more connections, and they will come in handy for your home and business needs.
While the Wrt1900acs is not a bad option, our review team feels that the Wrt3200acm's future-proof capability makes it a more suitable option for all users. Also, it delivers a more robust and faster connection that will come in handy for gamers and other avid internet users.