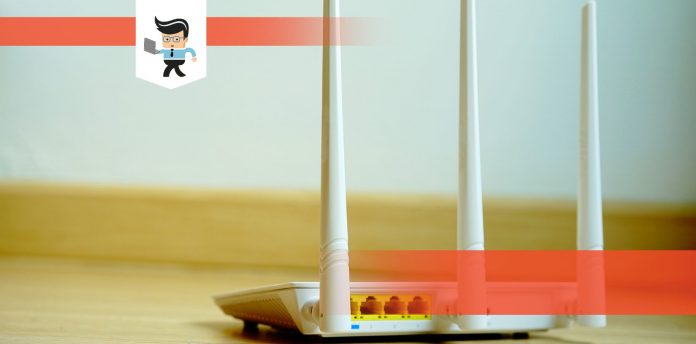 The tp-link Archer C50 is a device made by a brand obsessed with getting the fine details right. You'll get a whole bunch of experience with the dual-band frequency and enough speed for your activities.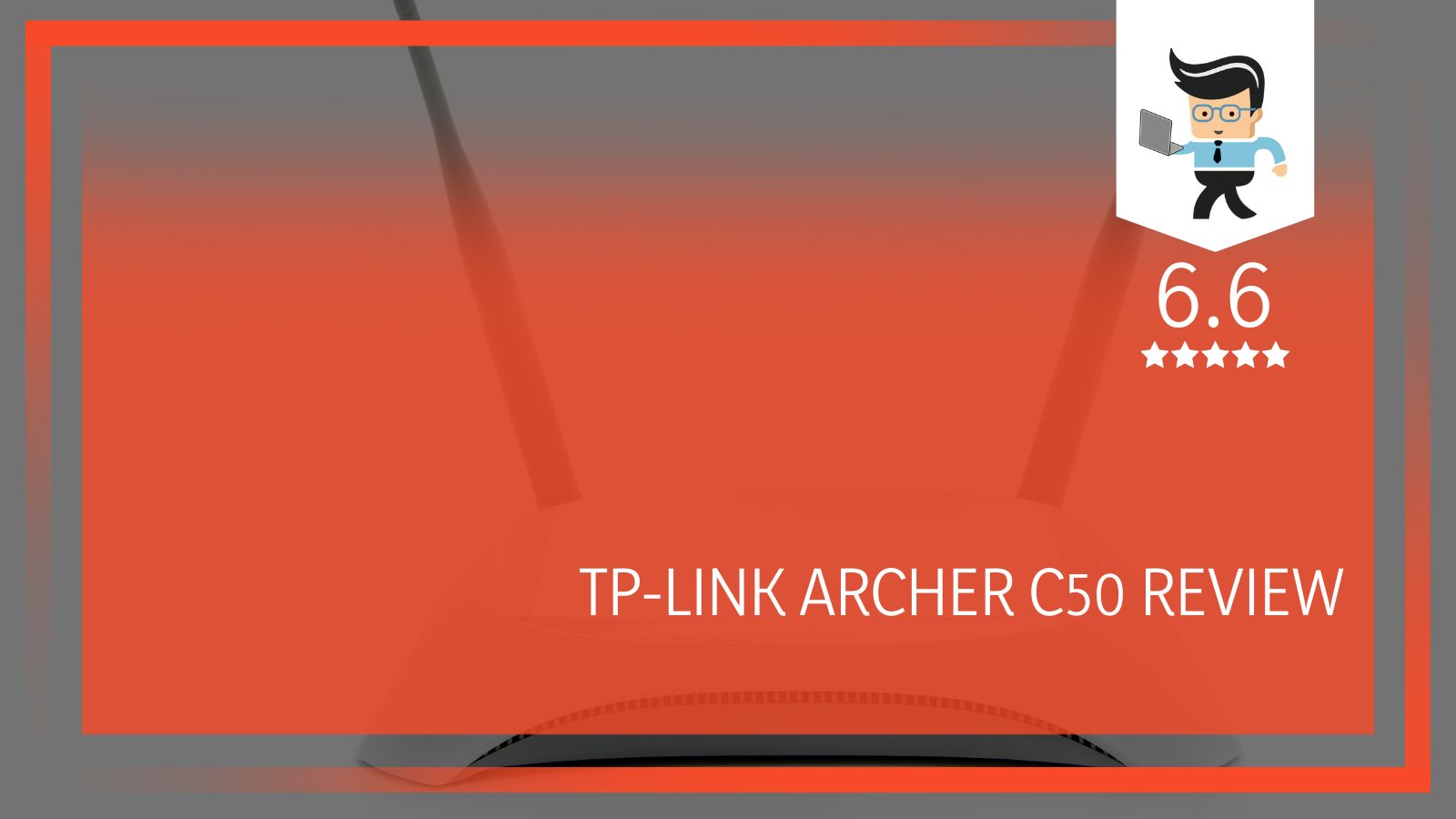 Our team has put this ac1200 archer c50 review article together to help you understand how this router works and the features you can count on for a reliable internet connection.
Key Specifications at a Glance 
On the 2.4GHz, the speed takes a moderate turn, but the real magic goes on with the 5GHz frequency, which is perfect for HD streaming and other online activities.
But what exactly is in it for modern-day users? How about the speed and connection on longer distances? Let's take a look at the specifics:
Product
Key Specifications
Archer C50

Antenna: 4 External
Frequency Band: Dual-band
Data rate: 1200 Mbps
Form: Wireless
Security: WPA, WPA2, WPS, WEP
Ports: 5
USB: 1x USB 2.0
Ideal Choice for Speed and Top Performance
Join the queue if you're searching for the ideal wireless router for your home or other space. Many people want a device that relaxes the built-in router that comes standard with many Internet and DSL modems.
The Archer C50 is one such router and has a low-cost tag to ensure you get it. It will perform some basic tasks and also improve performance. However, it'll be nice to know the exact users this router was designed for.
We have taken a cursory look at the Archer C50 to find out many things about it. That includes whether it's worth the buy, the speed it delivers, the range, and how reliable it gets over time. It's crucial to learn about those features if you have many people looking to connect to your network at the same time.
TP-Link Archer C50 Key Criteria
PROS
Attractive white design
Solid range and reliable speed
Budget-friendly router
Stable and optimal wireless coverage
CONS
Questionable build quality
Released in 2014, the Tp-link Archer C50 is an AC1200 router loaded with exciting stuff like MediaTek MT7620A at 580 MHz chipsets, 64 MB RAM, and 8 MB flash.
Nowadays, people don't get routers for their personal use. A good reason for that is others want to connect to a network using multiple devices. To that end, users are always after a router they can afford, giving them a reliable connection for their home or small office. The Archer C50 fits that description and has the qualities to keep a good number of people happy. At least, we can say it offers a good range.
With the white color and unassuming build, we can say it looks like the real deal at first glance. However, like a sports car on display, we can say more about it when we look under its hood.
– TP-Link Archer C50 At a Glance
For starters, the router works with IEEE 802.11a/b/g/n/ac standards, delivering a maximum speed of 300 + 867 Mbps. Like many routers before it, there's a guest network feature that users will find helpful, and it comes equipped with four reliable antennas that will boost your connection and have a say in the range you cover. 
Apart from that, there's one USB 2.0 port, four Mbps LAN ports, and one Mbps WAN port that allows you to set up a printer or external hard drive for smooth and seamless sharing on the network. 
Whether you want some smooth gaming and HD streaming experience, you can get that with this AC1200 device. Users looking to squeeze more performance from this device can upgrade the network to the powerful 802.11ac Wi-Fi technology that delivers up to 1200mbps of Wi-Fi speed over dual 5GHz (867mbps) and 2.4GHz (300mbps) bands.
In addition to that, you can give every device the bandwidth it needs and also set limits with the IP-based QoS. Besides, the router offers a secure connection with safe means to keep intruders away, as well as parental control features.
– Build and Design: Light But Effective
Suppose your first thoughts about the TP-Link Archer C50 stats included something heavy, scratch that now. It has a small size and lightweight plastic construction, which makes it have a fragile feel. But you should expect that considering its price and features. 
One thing we know is that it's not a bad design, and the all-white finish makes it stand out. There are LED lights at work depending on the commands the router receives. 
There's no need to put this device in a hidden place, and it could work well as a piece of decor. An excellent spot for it will be one where nothing gets in the way of its overall performance and reliable coverage. That said, the build leaves a little to be desired, but we can say TP-Link knew what they were doing.
You can make some changes and in-house configuration on the router with the Archer C50 administration portal provided by TP-Link. However, don't expect too much because there aren't so many functions on the router. The advanced settings compensate for that since you can change them, and users can always utilize this function.
– Setup: Sharp, Easy, and Fast
The Tp-link Archer C50 setup takes a straightforward shape, unlike some routers under the brand. You get direct instructions that enable you to set up the router and your preferences. You can say that the setup is much like a Plug-N-Surf feature.
To get started, there's a QR code on the package you can scan with your smartphone and it downloads the app it links to. You can follow the on-screen prompts to complete the process, which shouldn't take more than ten to fifteen minutes.
– Connectivity: It Goes a Long Way
No device is built to have it all, and this one is no different. However, it does well with some primary parts. You get some physical ports that add to its ability to connect. For example, the router features four LAN ports, one WAN, and a USB 2.0 port. 
Both are useful for external devices such as hard drives and printers. While it's small, this number of ports can compete with some high-end routers. 
In addition to that, we all know this is a dual-band network router. But it has four antennas to boost the rated speed at AC1200. Experts might consider that a moderate or average spec, but it gets the job done. The range is above average, but the primary test is whether it can touch the 867Mbps on the 5GHz band. Our take is that it can.
– Network Coverage: How Does It Cope?
The network coverage works fine considering the TP-Link Archer C50 firmware and other capabilities. However, much like other routers, things begin to go south with multiple devices connected and sucking the bandwidth simultaneously. 
If you're streaming some content, playing online games, doing some heavy downloads, and other functions, expect the Internet speed to fall. It's that simple. That will also affect the overall speed output pegged at 1200 Mbps. 
When it comes to network, the best advantage this router has is that the range is powerful. If you're keen on using the C50 in your home, you'll notice it does well to cover a broad area. Tests have also shown that it can work well at more than 2000 feet. 
Notice that we said nothing about the speed for such a wide range. That's because no matter the router, the farther the range, the more limited the rate gets. As a result, signal strength and range aren't weak points. 
If you have a close-knit home with multiple devices nearby, then you can get the same speeds all through your home. We know that even between walls, the range of the C50 can extend, but you may have to dig deeper to get the same speed across.
– Security: Secure Networks and Users
As a dual-band wireless router, Tp-link does well to make security top-notch and easy to set up. To that extent, you get WPA, WPA2, WPS, WEP, and other protocols to safeguard your connections.
You may also use the parental controls to modify the settings for any USB devices that you connect to your computer, including printers and external storage. Besides that, guest networks are supported on this router. 
Perhaps you feel that's a little unexpected in a router of this price range. But it's a good development because it allows you to set up a separate network for visitors. That way, you won't have to share your network password or compromise your network security.

– Overview
If you're searching for an affordable router for your DSL service and more, this device is a decent option. The Archer C50 is a router designed to provide ample range, but it's not the fastest thing in the market.
Frequently Asked Questions
1. Does the Archer C50 speed and range come as advertised?
According to the listed stats of the Archer C50, the router is billed to reach a maximum speed of 1200 Mbps. Hence the tag AC1200. The truth is that the router makes it to that speed, but sustaining it is a problem.
What's more, the 1200 Mbps are shared between the 2.4GHz and 5GHz networks. As a result, you'll experience some ebbs and flows connecting different devices or during some functions like heavy streaming.
What you do get from this Archer is a range worthy of your space. To help you achieve some speed and coverage, you get four fixed antennas to form a signal-boosting base that covers more directions and large areas. 
Moreover, the beamforming concentrates wireless signal strength towards clients to expand the Wi-Fi range. You can also allocate devices to different bands for optimal performance. 

Final Thoughts
While this router has some features thought of as average, it delivers amazing results that you would expect from a more expensive router. Sure, we all want the best-performing device for a couple of reasons. However, TP-Link goes straight to the point by combining great performance and several forms of security in a budget-friendly router. 
Overall, the C50 router offers more range than speed if you connect multiple devices to the network. While the router's speed and restrictions leave a lot to be desired, you can use the dual-band frequencies to your advantage, depending on the functions you carry out. 
Either way, it's an affordable option for many people, with particular reference to newbies and budget users.