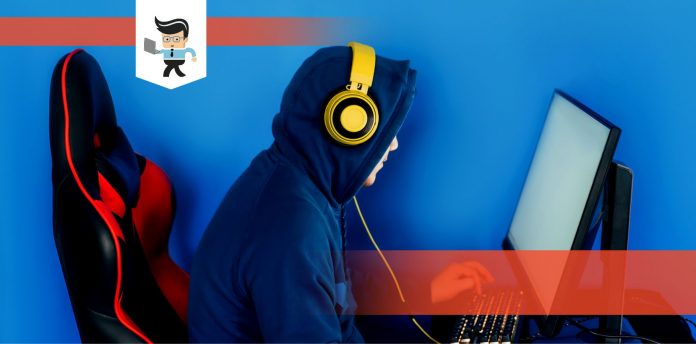 Whether you are a pro gamer or a top enthusiast, a ninja gaming chair can elevate your whole gaming experience and make an excellent addition to your overall gaming setup.
However, there's more to the striking and comfy look. Read this review to learn what makes it a ninja favorite for all types of applications.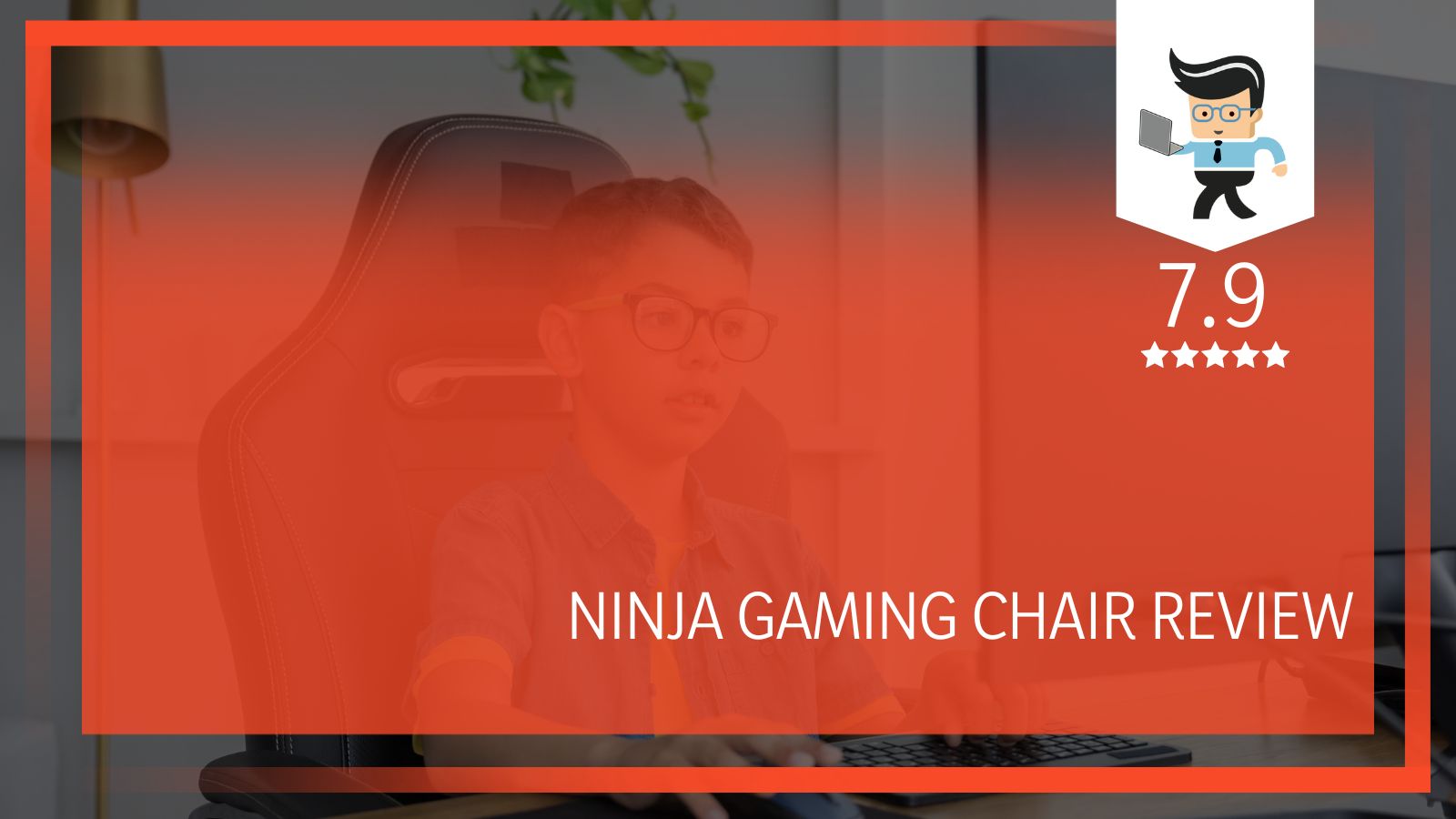 A Brief Specifications Table for the Ninja Gaming Chair
| | |
| --- | --- |
| Maxnomic Dominator | Components |
| Brand | MAXNOMIC |
| Frame | Metal |
| Weight limit | 330lbs |
| Material | Faux Leather (Vinyl, PU) |
| Lumbar Support | Removal lumbar support |
| Headrest | Yes |
| Armrests | Yes |
What Chair Does Ninja Use?
A personality like that of Ninja needs only the best to complement their lifestyle. That is why he uses the Maxnomic Dominator premium gaming chair, which has been the backbone of his success and popularity in the gaming community.
If you're interested in getting this chair, you will want to know more about it and what makes it a huge draw to streamers like Ninja. The Maxmonic brand provides gaming chairs that make playing games like Fortnite an excellent experience.
Read on as we analyze and review what makes this chair a top choice for Ninja and other top gamers alike.
Maxnomic Dominator Key Criteria
PROS
Top-notch build and materials
Extra cushions
Adjustable and customizable
Excellent foam padding
CONS
Relatively expensive
Lacks a dedicated lumbar support
The Maxnomic Dominator gaming chair is one big set of furniture users will love. It's not that hard to assemble it, but it will take some time and effort to set things up. We think a companion can help you put it together.
The first thing that strikes us about this chair is its cold-cured foam padding material, which will enhance your overall comfort and convenience when gaming for prolonged hours. For all the top gaming chairs, this kind of foam is excellent for its quality. Also, the thick cold-cured foam is capable of supporting your weight effectively.
While you are sitting on it, it bends and adjusts to your weight without staying dented. To that extent, when you get out of the chair, the foam reforms back to its original shape. Besides, the covering is also excellent.
What's more, you get a foam covered by faux leather upholstery. Such material has many advantages for gamers, including durability, resistance to wear, and stain. That means you can clean anything off the surface.
At the base of the chair, the material used is aluminum. That makes it a sturdy and proposition for many users. Ninja uses a customized variant of this chair, but the build and design make it one of the best markets.

The Maxnomic Dominator further comes in several different colors for the user to choose from; Black, Blue, Green, and Orange are just some of the choices you have. Not bad, if you want to stream like Ninja.
The chair's accents run from the back to the seat, and even though it uses some rich colors, the design is appropriate, which is suitable for purposes other than gaming.
There are many adjustment options on the Dominator, including reclining the back to five different fixed positions. It's a feature common to all Maxnomic chairs. All of them have these five unique recline positions, and you can choose any, depending on your application.
Also, there are distinctive armrests that are 4-D adjustable. That means that they can be adjusted in four directions; up, down, left, and right. The advantage here is that you can make the adjustments to suit your current activity.
For example, you can make the armrests closer to your body when typing or wider when playing games online.
The armrests' height is also adjustable to your liking; you can also rotate or swivel them a little. You can again move the armrests backward or forward, adjusting them to your sitting position. Depending on your size, you can also move the armrests outwards or inwards to better support your physique and body size.
Another feature of the Maxnomic chair is the indentations on the edge of the armrests. These are what Maxnomic refers to as finger rests. You won't find this feature on other brands because it is a patented Maxnomic feature.
Thanks to these finger rest, users end up using the armrest a lot more than expected. In line with that, it helps in keeping your body in a positive sitting posture. The seat's height is also adjustable, so you can either move up or down to align yourself with your setup correctly. That gives you an added advantage in your gaming adventures.
The Dominator does not come with a dedicated or in-built lumbar support mechanism. However, it provides a neck rest and back support Cushion as excellent alternatives. Both of these components don't exactly replace a dedicated lumbar support system, but they're just as good. Besides, the cushions are of the same material as the seat.
Like many users out there, we love this streaming chair, but the cost is a little problem. While it's true that almost all Maxnomic chairs are expensive, we can't fault their value. Apparent flaws do not exist here and on the version designed for Ninja. No other chair comes close concerning customization because you get to make unique changes that suit your style.
Are you after an aspiring ninja in need of a gaming chair that will stand up to your marathon gaming sessions and make you feel super comfortable while at it? Then the MAXNOMIC Dominator gaming chair is a great choice. It packs many excellent features and comes with a design that will help boost your overall gaming performance.
Features and Capabilities
– Appearance
In comparison to other gaming chairs, the Maxnomic Dominator is just about plain. It comes with a two-tone design and carries a logo on the headrest, which is relatively standard.
Sure, this chair comes in five different colors, but they are all very bright and might not look great in every room. That is why the black variant is the most versatile option. What you get is an excellent blend of professional appearance and postural support.
It redistributes pressure and makes sure you don't develop lower back problems after sitting for long periods.
– Premium Materials
All Maxnomic products come with suitable quality materials. The Dominator is no different and has a seat cover material made of multi-layered PU leather. As such, users of this chair will benefit from the high resistance against conditions like flaking, sweating, and peeling.
Also, Maxnomic uses a class 4 cylinder, which connects the seat to an aluminum reinforced 5-star base. Another thing about the soft PU coating is that it makes the casters perfect for hardwood floors and low carpet use.
– Construction and Assembly
We noted that the Dominator chair is pretty easy to set up. All you can do is take a few minutes with an Allen key to get started. Maxnomic does offer various additional extras to improve your experience.
To that end, there're several sets of upgraded casters and even a motor that shakes the chair if that's the kind of engagement you prefer. That's why the Dominator is a solidly constructed chair. The weight limit stands at 330Ibs, but you can push your luck.
The fact is this weight limit is more than what its competitors offer. As such, it's pretty large with dimensions you'll have to check before buying. What you want is a product you can use.
– Comfort Levels
We agree that this chair isn't as padded as some of its rivals, but it is very cozy. However, the Dominator is filled with cold-cured foam, which retains its shape and structure even after long periods.
As a result, it means that the Dominator will feel just as good and durable years after you purchased it. Your sitting preferences are taken into consideration, too. No matter how you sit, you can customize this Ninja's gaming chair to fit.
A 4D armrest helps to add to the level of comfort you want. You can move it in four different directions, while the lumbar support is a removable cushion. The ergonomic design of the Maxnomic Dominator ensures maximum comfort. The chair will encourage proper posture without compromising on comfort at the highest level.
What's more, a high backrest ensures appropriate posture for your whole back, while the lumbar pillow will support your lower back section. This Maxnomic chair will get back in shape immediately you get up.
– Fully Adjustable
We mentioned that you could adjust your seat with 4D-armrests, but there's also a reclinable backrest. Also, a lockable tilt mechanism makes it a worthwhile experience sitting on the Dominator.
It sure helps to note that this chair is an official eSports chair and an official partner of many top brands, including ESL, DREAMHACK, ELEAGUE, XBOX, Team Liquid many more.
Frequently Asked Questions
1. Who is Ninja?
If you haven't heard of Ninja, then it's safe to say you're only just beginning. He is arguably the world's most famous video game streamer. He may be the most excellent and most renowned streamer of all time. As a game streamer, he is perhaps best known for his time spent playing Fortnite, and he is one of the most known Fortnite players of all time.
You won't be wrong to suggest that Fortnite's success is synonymous with Ninja.
Recently, Ninja became one of Twitch's most-followed and subscribed personalities and has a ninja chair customized to fit his streaming needs.
2. What Makes Ninja Gaming Chair Stands Out?
There's a world of difference, but first, it's important to note that gaming chairs' design is for prolonged sitting. Many office chairs and other regular chairs are designed to blend in with the office and home environment. As a result, they aren't as friendly on your spine or posture if you sit in them for too long.
On the flip side, gaming chairs are made with a softer material that won't remain dented after a long time on them. Besides that, gaming chairs also come with unique features, including audio speakers and head and armrests. They're also customizable or adjustable.
3. Why Use A Ninja Gaming Chair?
If you're a gamer, it's easy to ask this question, especially if you're on a budget. That's because gaming chairs, even the most modest ones, come with medium to high price tags. The fact is a gaming chair has excellent components and capabilities specifically designed to keep your body in good shape. For example, many people sit for long hours of streaming games online. Many experts have warned that sitting for ten hours at a stretch is harmful to your body and posture. A chair for gaming will keep your good posture.
4. What is the cost of Ninja's chair?
It's important to know, but it's not entirely straightforward. The fact is Ninja's chair is custom built from the Maximum Dominator variant. As such, it's something he has personally rigged up to suit his needs. That makes it a bit difficult to purchase if you consider the amount of money put into making the chair very comfortable.
If you're in the market did a chair you can comfortably game with, you can use the one reviewed here. You'll have to take out some good money for the value you get, though. It also depends on the size you want.

Conclusion
The Maxnomic Dominator is a racing style gaming chair. The Dominator chair comes with more than its fair share of ergonomic customization options and features such as the reclining back to the 4-D armrests: the tilt-lock mechanism, and other adjustments. You can make it stand-out.
You'll also find that the materials used in the making of the seat are comfortable and durable. That's a necessity considering you'll be spending many hours on this chair. Also, the chair's base and frame are robust and support the weight put on the chair nicely. Thanks to metal and aluminum parts.
Aesthetics may be a bit low, but the chair, like what Ninja uses, can come in many different design variants to choose from, so there's the added choice factor as well.
On the whole, we think the deal-breaker for this chair is its price tag. It does feel too expensive for what it offers. However, there's nothing wrong with getting this chair.
The features are standard even if they are not as many as other top brands. What you get is the freedom to customize the Dominator to whatever level you want. What are you waiting for? Get going on with your ninja-like abilities fully enhanced by the Maxnomic Dominator.