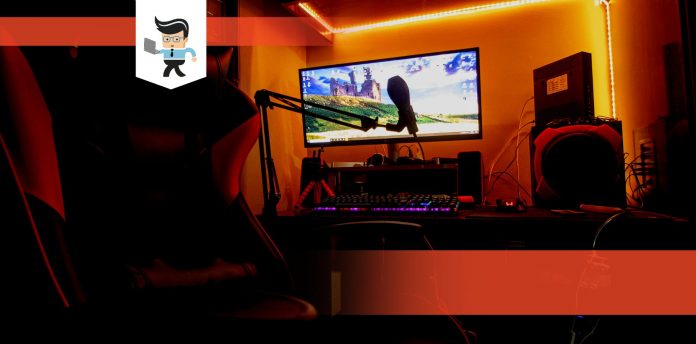 Most gamers spend a great deal of time doing what they do best. Whether you are streaming or gaming, you have every right to do so comfortably.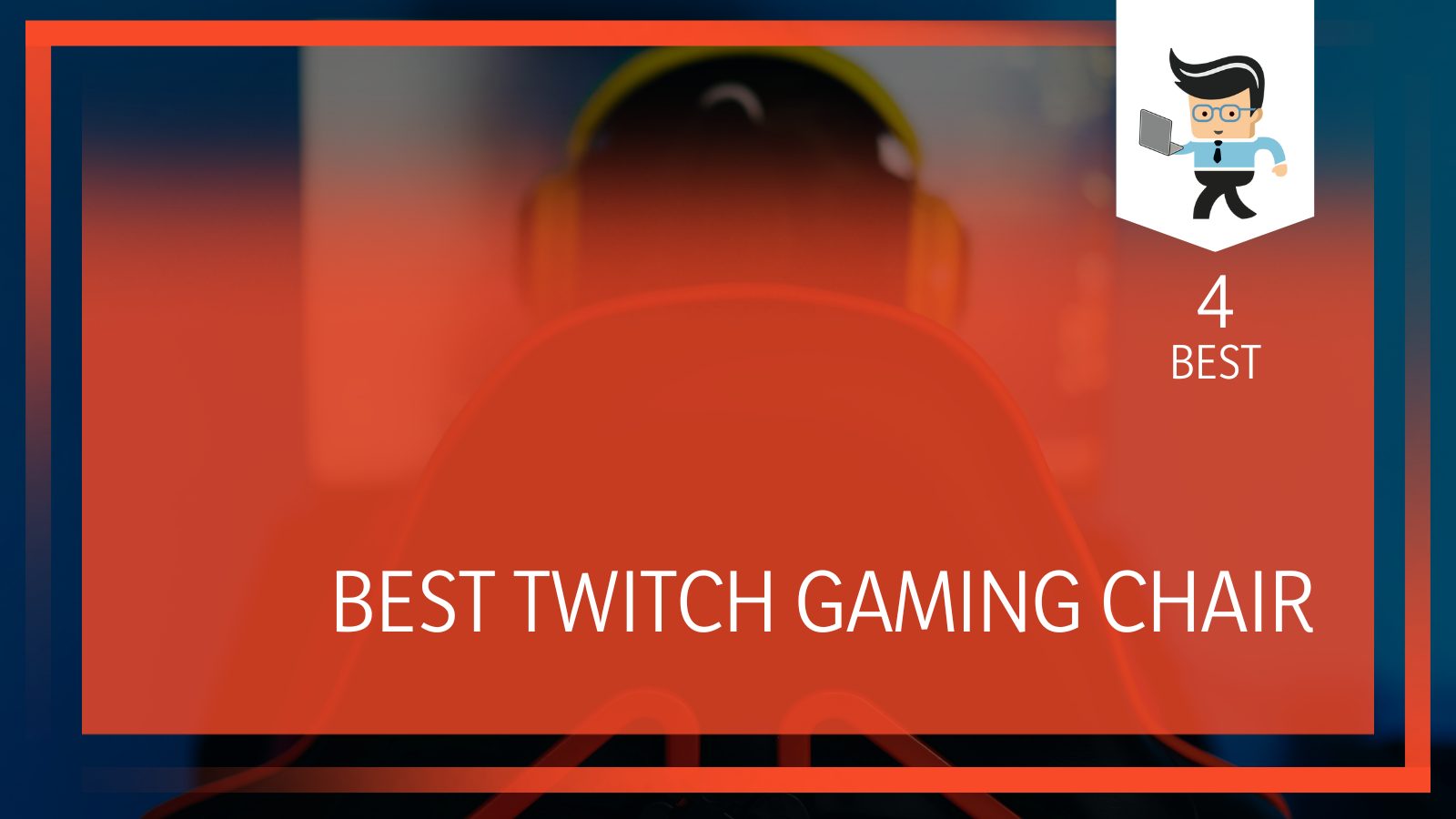 That is why you need chairs that are more than adequate to make the best out of your experiences.
Pro gamers understand that only top chairs give them a boost and a winning edge. If you aim to become one, this article is all about twitch chairs that are worth getting and form parts of rigs popular streamers and gamers use.
Read on!
Twitch Gaming Chair Specifications Table
| | | | | |
| --- | --- | --- | --- | --- |
| Properties | Hbada Chair | AutoFull Chair | Gaming Chair | RESPAWN 110 |
| Material | PU leather | PU leather | Automotive leather | Bonded leather |
| Customization | Adjustable | Adjustable | Adjustable | Adjustable |
| Ergonomics | High Back | Body-hugging | Backrest | Padded design |
| Others | Back/armrest | Waterproof | Metal frame recline | Lumbar support |
Twitch Gaming Chair: What Does It Entail?
The gaming chairs for streamers, gamers, and other users always appeal to those who want to be the best. Thanks to their design, style, and features, these chairs are a must-have. For this reason, we think it's best to know just what each product here lacks.
That way, you get to learn what appeals to you and suits your body. Let's face it; every gamer and streamer needs a chair that gives them ultimate comfort.
Best Twitch Gaming Chair: Our Top Picks
Here are the best gaming chair streamers use that give them that edge over others.
Pros
Ideal for gaming
Working ergonomics
Durable leather and materials
Adjustable functions
Cons
Want the perfect chair for gaming? This is one of the best out there that's dedicated to making you feel all the comfort you need. It comes with a large seat area for pro gamers.
Sitting on the Hbada will further improve your gaming experience, especially if you go on for a long time. What's more, it has a good maximum weight capacity of up to 300 pounds.
This is also an ergonomic swivel office chair made out of high quality and durable PU leather. There's also a removable headrest and lumbar support. Also, a high backrest means you get a proper alignment and support for your neck and back.
The functions also come adjustable with a reclining backrest set at 90 to 155 degrees. Again, the 7cm height adjust armrest will adapt to various desk heights and sitting in different positions.
This set is also easy to install with an easy-to-understand installation instruction manual. As such, everyone can quickly assemble it into a gaming chair.

– Bottom Line
This chair is an excellent tool for those who want a companion for long periods. Its customizable features and easy setup design will appeal to users who just want to get going.
Pros
Beautiful design
Very strong and long-lasting
Adjustable features
Ample body support
Cons
Many professional users identify with this product as a streamer chair. Further, AutoFull is an official sponsor of International Pro Leagues such as WCA, LPL, and MDI.
Other top pro teams it officially sponsors are RNG and LGD. That is why this brand and particular chair is seen as up there with the best.
The ergonomics are also a great focal point. For example, there's a high back body-hugging design for the natural curvature of a person's back. Also, it provides detachable lumbar support and headrest. Thus you won't experience any back pain or fatigue for a long time gaming or working.
This is one top-quality racing chair with a reinforced heavy-duty frame. This frame has an anti-collapse sponge with a density 50% higher than the common sponge used on other gaming chairs out there.
Also, it comes with a high-quality antioxidant soft PU leather that happens to be water-proof, fade-resistant, and easy to clean.

– Bottom Line
What this chair offer goes beyond the purpose it was built for. It has neat stitching and beautiful logo embroidery. It has a recliner feature gamers will love, especially if they don't want to press the pause button and head out to get some rest. You can simply adjust the height and seat and rest right there.
Pros
High-density shaping foam
Adjustable parts
Provides protection and support
Easy assembly
Cons
This particular twitch streamer chair has the ideal sitting space to keep you comfortable for a long while. The material, including the front side, and back are all made of automotive leather. The back comes with beautiful lines that feature a high-density shaping foam. That means there are enough elasticity and resilience to last longer.
In terms of ergonomics, this chair has a metal frame that can recline between 90 to 170 degrees. Further, it possesses a special rocking function that can bring you comfort and fun. There's also an adjustable armrest to make sure your elbow is comfortable. It's all designed to protect your waist, neck, head, and back.

– Bottom Line
This chair is easy to assemble with all the hardware and necessary tools. That's not all, though. It's a fabulous tool for people who want something affordable but reliable at the same time.
Pros
Premium design and build
4D adjustability
Additional parts
Padded contoured support
Cons
Like some great models out there, the RESPAWN 110 provides gamified seating. As such, users experience a lot of luxury and comfort no matter the situation. That means you can go through intense and grueling gaming sessions and still take your spot as the best.
The ergonomic comfort here is a segmented pad designed to give highly contoured support at all times. There's an extendable footrest for position reinforcement and an adjustable headrest, and lumbar support pillows. The padded armrests provide all-around comfort for your elbows as well.
You can adjust this chair in search of your optimal position when you raise or lower it between 90 and 155 degrees. It's the ideal companion for avid streamers and gamers.

– Bottom Line
This streaming chair comes upholstered in bonded leather. That makes it a strong choice for all your streaming and gaming needs. We will recommend it for pros and those looking to use it for several purposes.
Buying Guide for a Gaming Chair
With chairs, just like anything else, you get what you pay for. However, it doesn't have to be that way when you have a guide to help you pick out the best gaming chair for your needs.
In line with that, here are things you need to put in mind when you want a new gaming chair.
1. Chair Type
What type of PS4 gaming chair do you want? Sure, your preference matters, but what you want is a chair that keeps you steady for a long time.
There are three types to consider:
Gaming rockers. These will combine a gaming control and a rocking chair . If you like being comfortable and kicking butts, this is for you.
Racing chairs. They have steering wheels and pedals that give off a realistic experience. They also sport a great recline if you want to lounge for a while.
Pedestal chairs. Want to sit higher off the floor and swivel to the left and right occasionally? This is for you.
2. System Compatibility
This is important because some chairs are suited to certain consoles and software. As such, you'd want one that is compatible with your PS4 so that you can comfortably play games on it.
3. Lumbar Support
This is very important, considering many gamers spend a great deal of time sitting. Back pain is one of the chide complaints among gamers. Ensure your lumbar vertebrae receives adequate support. An ergonomic PS4 gaming chair with comfort features will work.
4. Breathable Fabric
Getting chairs with a very tough exterior isn't a terrible idea. However, getting a durable material like leather isn't the best option always. That is because it's tough to get some air in and out. As such, the chair gets hot and inadvertently leaves you in all shades of discomfort. Check that the fabric is breathable.
5. Cushions
Sometimes, it's great to have additional comfort or protection while you game or work. You can get cushions for the armrests, headrests, neck, and Lumbar support.
6. Inputs and Outputs
For your gaming experience to be complete, there are some features to consider, including headrest speakers. They can turn your seat into a surround-sound paradise. That way, you get to be as comfortable on the chair. Connecting to your TV via an HDMI cable is also good.
7. Connectivity
A feature worth considering is wireless connectivity. Think about how wireless audio and Bluetooth connectivity will add to your overall experience on the PS4 gaming chair. At least, you won't have to worry about cords and cables that could trip you.
FAQ
Why is it important for pro gamers to invest in a high-quality gaming chair for Twitch streaming?
For pro gamers, especially those streaming on platforms like Twitch, long hours of gaming are typical. A high-quality gaming chair ensures proper ergonomics, which reduces the risk of back and neck issues. It also helps in maintaining proper posture, ensuring comfort, and enhancing overall streaming endurance.
What features should pro gamers prioritize when choosing a Twitch gaming chair?
Pro gamers should look for chairs with adjustable ergonomics like lumbar support, seat height and depth, armrest positioning, and tilt mechanism. Breathable materials, durability, and a chair's weight capacity are other essential factors. Also, considering features like a reclining backrest and included cushions can provide additional comfort during extended streaming sessions.
How does the design and aesthetics of a gaming chair impact a Twitch stream's branding?
While functionality and comfort are paramount, the design and aesthetics play a role in branding and viewer perception. A gaming chair that aligns with a streamer's branding can enhance the professional look of a stream, making it more visually appealing to viewers and potential sponsors.
Is it essential for a Twitch gaming chair to be equipped with integrated tech features like RGB lighting or speakers?
Integrated tech features, such as RGB lighting or built-in speakers, can add to the immersive experience of gaming. However, they are not essential for all pro gamers. The choice comes down to personal preference, the gaming setup, and whether these features enhance the streaming experience or provide additional value to the audience.
Conclusion
Building your game streaming personality often means that you've got to make a pretty memorable visual impression. However, what you don't want is a chair that's not as comfortable.
You should make your chair choice based on what is visually appealing and how long you spend on the seat. For this reason, we think the RESPAWN 110 provides the kind of specifications you'll find interesting.
Its gamified seating provides you with the much-needed comfort and convenience that will make your prolonged gaming sessions smooth and super exciting.