Have you ever wondered what the Tfue gaming chair looks like in real life? Or you have been thinking, how come he feels so comfortable sitting for prolonged hours without even breaking a sweat? Well, we will say it as it is, Tfue's secret is his well-thought-out gaming gear, which includes his super comfortable gaming chair.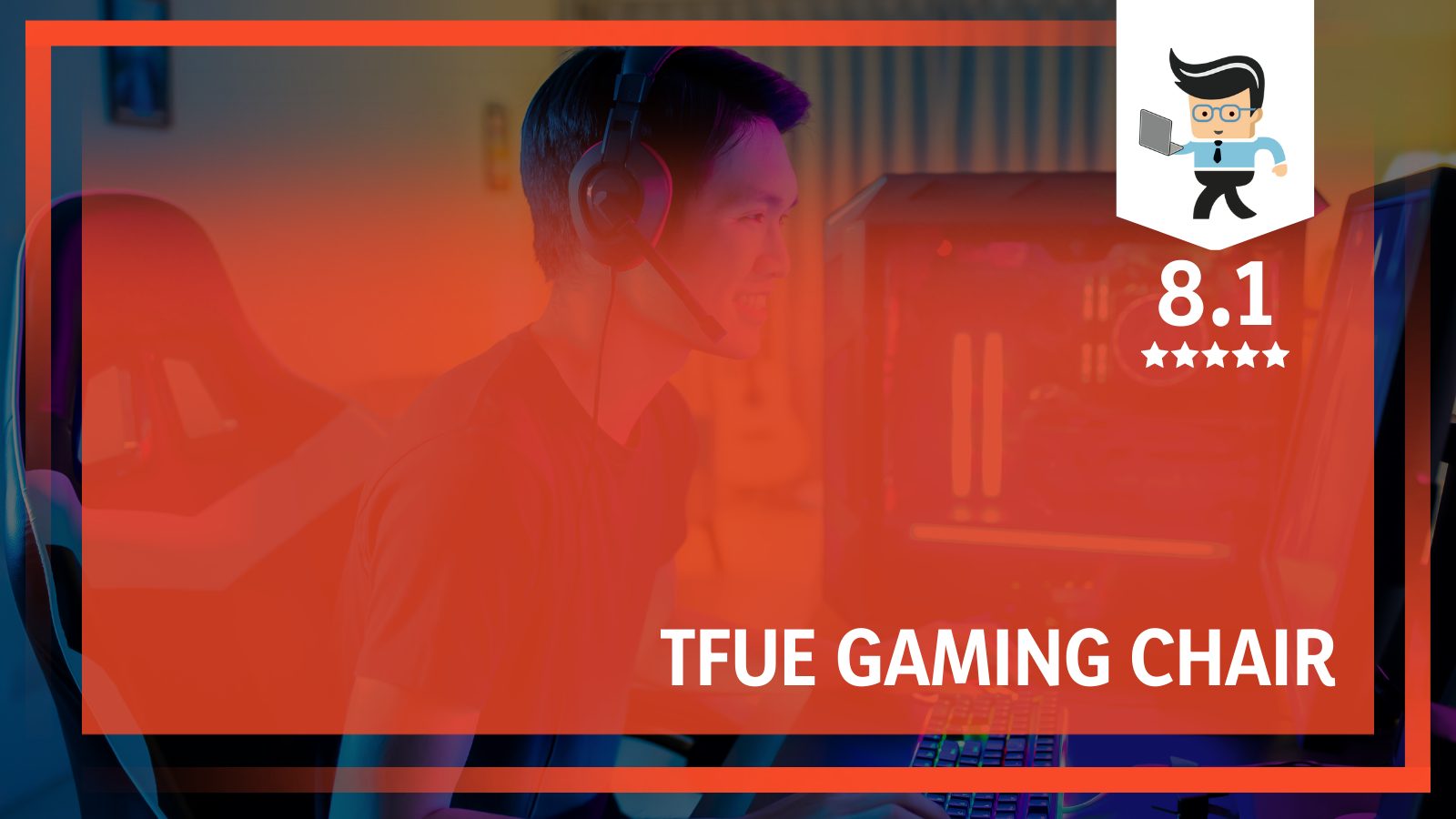 As we proceed, we will take a closer look at Tfue's choice of a chair to find out why a lot of avid gamers and top enthusiasts should consider replicating the Tfue gaming setup. Read on!
Tfue Gaming Chair Specifications Table at a Glance
| | |
| --- | --- |
| Color | (Black/White) |
| Material | Faux Leather |
| Brand | MAXNOMIC |
| Frame Material | Alloy Steel |
| Seat Cover | Multi-layered PU leather |
Tfue Gaming Chair Key Criteria
PROS
Superb design
Easy to adjust
CONS
The material quality can be better
What Chair Does Tfue Use?
At present, Tfue uses the Maxnomic Commander S Gaming Chair, and he has graciously flaunted the chair's exclusive features and capabilities several times on his live sessions.
Tfue has one of the top gaming channels on YouTube and can definitely afford any gaming chair he wants.
However, why did he choose the Maxnomic Commander S? To understand his reason, let's take a closer look at what the chair has to offer.
Right now, Tfue uses the Maxnomic Commander S Gaming Chair after he upgraded from the DXRacer OH/DF73 in August 2018.
– Why Maxnomic Commander S Gaming Chair?
Tfue's reason for choosing this chair is quite apparent. If you find yourself sitting in front of a computer for long hours, you will need a comfortable chair, and that is one area where the Maxnomic Commander S Gaming Chair fits the bill.
– Optimum Comfort for Prolonged Hours of Gaming
The Maxnomic Commander S has a stunning ergonomic design that provides you with maximum comfort while working or gaming. Tfue's long hours of gaming and online streaming would not have been so smooth and comfortable without a suitable gaming chair.
With the Maxnomic Commander S, the gets a chair that aids the natural shape and posture of the body without sacrificing comfort and convenience.
From the high backrest design that keeps your whole upper back area comfortable and in position to the skin-friendly lumbar pillow that gives your lower back area the much-needed support, The Maxnomic Commander S is pleasant, comfortable, and durable.
What's more, the chair features a top-notch, cold-cured foam padding technology, which means it conforms to your shape and body posture and snaps back to its original position when it's not in use.
– Premium Build
For a top gamer like Tfue, the chances are high that he wouldn't settle for less, not even when it has to do with his gaming chair. The Maxnomic Commander S is made of premium materials inside and out. Starting with the seat cover, it is made of top-quality, multi-layered PU leather, which helps to resist flaking, reduce sweating, and prevent peeling—all for a very long time.
Also, the chair comes with a class-4 cylinder, which acts as a reliable link between the seat and its sturdy 5-star aluminum base. You can recline, twist, and turn with the full assurance that the chair will stand up to your weight and rapid movements without sacrificing comfort and convenience.
The casters are coated in soft PU to aid easy movement and stability on low carpet surfaces and hardwood floors.
– Reclinable Tilt Mechanism
Maxnomic Commander S' 4D armrests and reclinable backrest combine to offer a full-fledged adjustable feature. Whether you are gaming or just relaxing, you can lean as far back as you want until you get a perfect position, and the chair's lockable tilt mechanism allows you to securely lock in the most comfortable angle for you.
For a gaming chair that has won the heart of many Reports lovers, we are not very surprised Tfue opted for the Maxnomic Commander S. The chair's premium build and comfortable design have made it the official chair partner for XBOX, LCS, DREAMHACK, ESL, and a few others.
If a professional gamer like Tfue is attracted by the build and top features of the Maxnomic Commander S, then you should know that it has a lot of amazing qualities that will appeal to you as well. However, the chair also has a few drawbacks where we feel it could have done better, after all.
Basically, there is no perfect gaming chair. For some users, they might find the chair's firm foam unfriendly and difficult to sit in, although it later becomes soft after a few weeks. Also, we noticed that the paint on the chair's base gets scratched easily. Hence, you need to exercise caution if you want to keep the Maxnomic Commander S chair in top condition.
If you are looking to get an ergonomic gaming chair with excellent tilt mechanism and swivel function, the Maxnomic Commander S will come in handy for you. The chair is sturdy, breathable, and it will provide you with maximum comfort and support while working or gaming.
Frequently Asked Questions
1. Can a gaming chair impact my posture?
A good gaming chair like the Tfue gaming chair can help you feel more comfortable sitting down for long periods. This will reduce any long-term adverse effects on the overall fitness of your body.
2. What's Tfue's Preferred Mouse?
Tfue is using a Finalmouse Air58 Gaming Mouse. As a top-rated mouse, the Finalmouse Air58 is very popular among a lot of professional gamers, including the popular Twitch streamer 'Ninja.' The mouse is basically designed for eSports and can help you get the best out of all your gaming sessions.
3. What's Tfue's Preferred Keyboard?
He prefers the Ducky One 2 Mini Keyboard that comes with Ultraviolet Keycaps. Ducky is one of the top PC and gaming equipment manufacturing companies.
4. Is Maxnomic a Good Brand?
The brand is one of the primary reasons why people purchase a product. Maxnomic is widely regarded as one of the top eSports chair manufacturers. It comes as no surprise to us that it is the preferred choice of one of the most popular Youtube gaming professionals.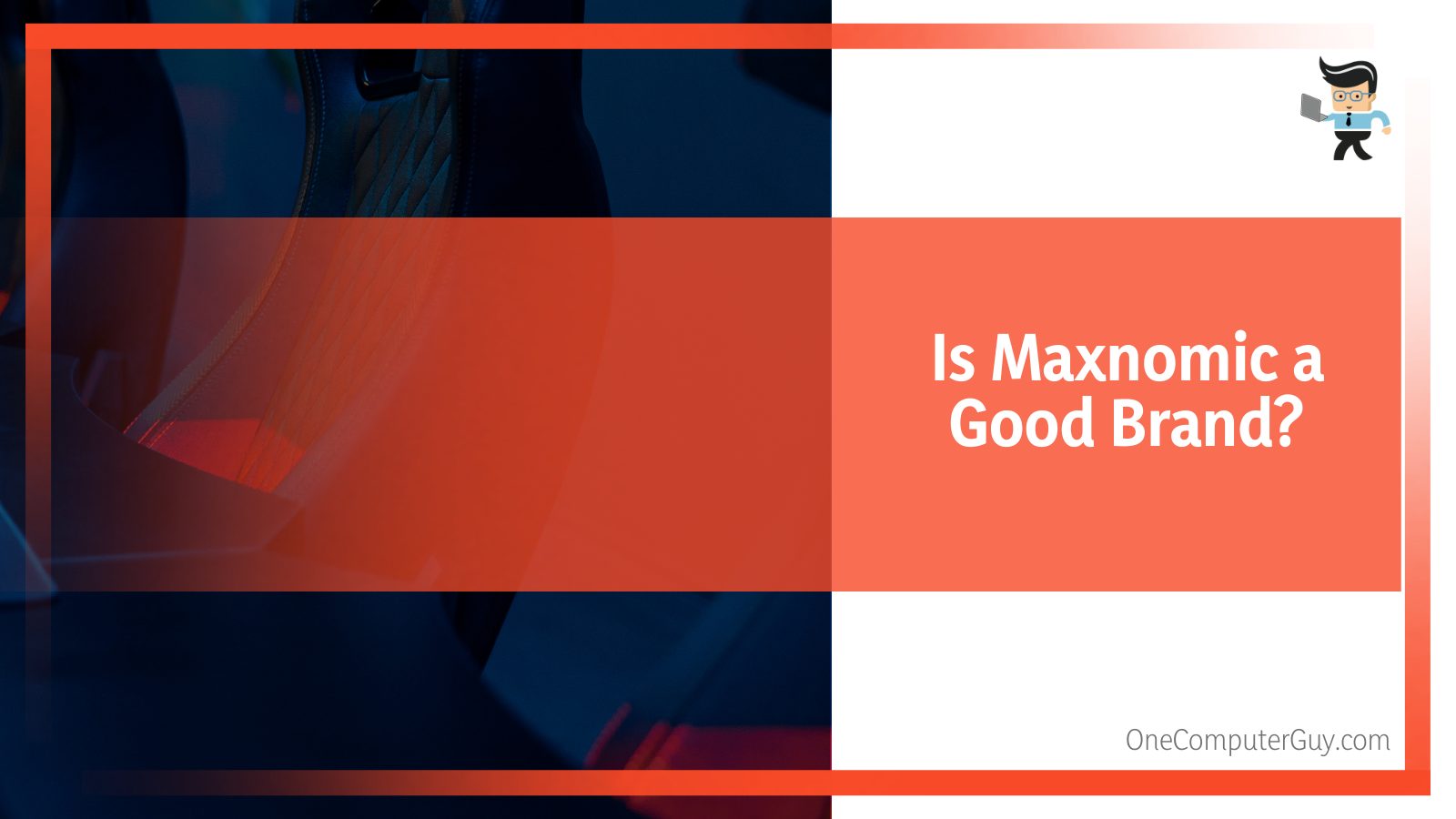 Perfect for all your intense, action-packed video and computer games, the chair has a 360-degree swivel function that allows you to sit in style and comfort at all times. You can move in whatever direction your game requires and feel comfortable while at it—all without stepping out of the chair.
The chair's fabric covering is very skin-friendly and offers super comfort.
Their chairs are equipped with freely customizable backrests with a 4D armrest that is also adjustable. Maxnomic produces four types of chairs, which are:
• Office Comfort
• XL-series
• Casual sport
• Pro-Gaming & Office
It is important to note that Commander S (Tfue computer chair) belongs to the Office Comfort category and not the Pro-gaming & Office category. The reason is that the Office Comfort chairs offer more ergonomic support, which is an essential factor of a gaming chair.
Buying Guide for a Gaming Chair
The options for gaming chairs are becoming more and more extensive, especially as they are now available in different styles and designs. Although your personal preference will play the biggest role when looking for the right gaming chair for you, the listed considerations below will help streamline your options toward the right choice.
1. Chair Type
There is some level of comfort and convenience attached to all gaming chairs, which has seen them become the go-to chair for anybody looking to relax and transform their sitting experience, including gamers and non-gamers.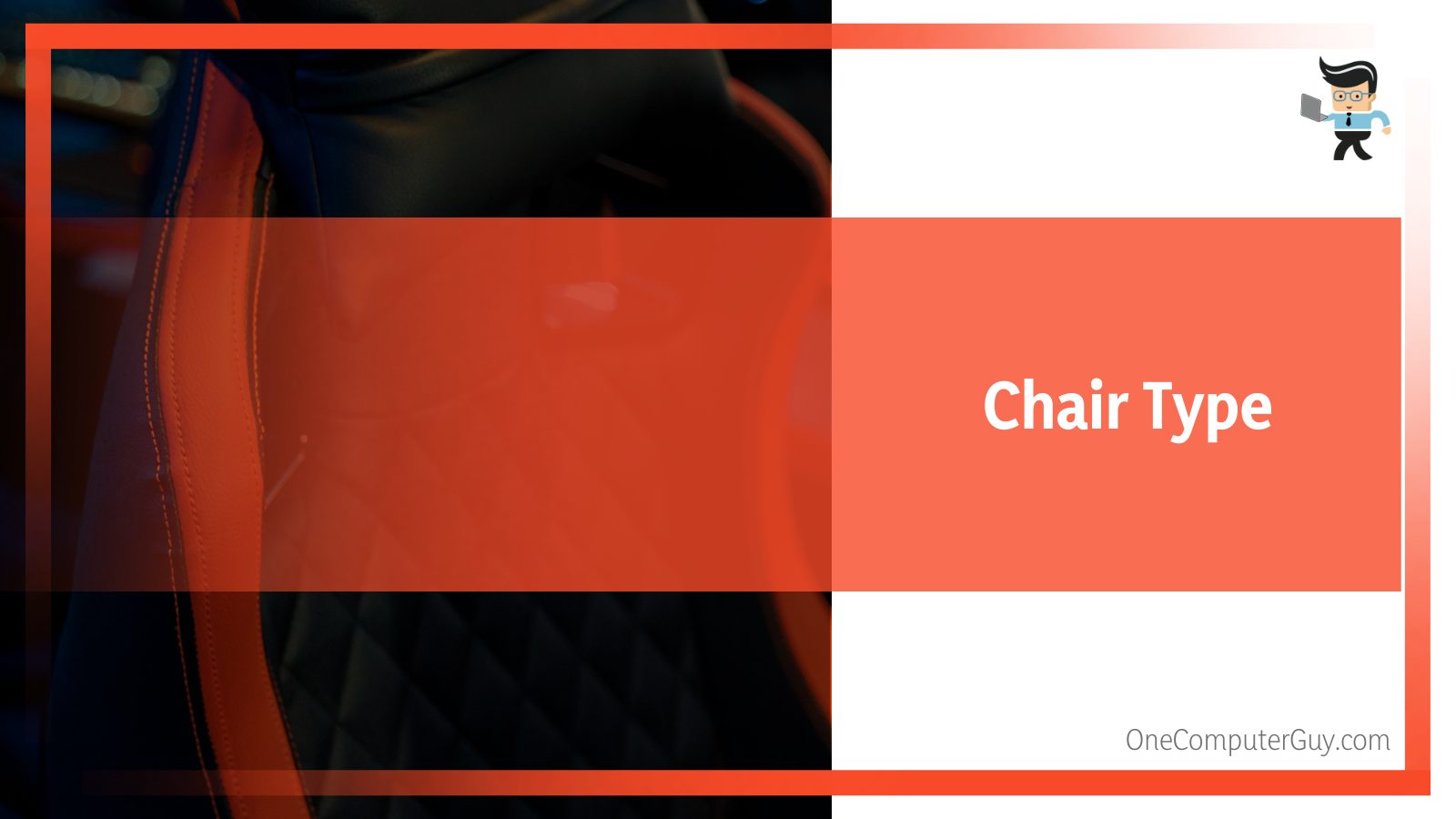 Whether you are an avid gamer or an office worker, getting the right type of chair suitable for your specific needs and demands could be the difference between convenience and pain, especially if you sit for prolonged hours.
Usually, here are the three most popular types of gaming chairs that deserve your consideration when sorting through your options. They are:
• Gaming rockers. These types are suitable for hardcore gamers and enthusiasts who are looking to get a combination of gaming control and a super comfortable chair.
• Racing chairs. Usually, they come equipped with pedals and steering wheels to provide you with a realistic gaming experience without sacrificing comfort, convenience, and great features.
• Pedestal chairs. These will come in handy for gamers who prefer taking an elevated position and swiveling back and forth while enjoying their favorite FPS games.
2. System Compatibility
When it comes to gaming chairs, you can never be too careful. This is because what works for one game may be utterly useless fr another game. In this regard, you are better off with a gaming chair that is compatible with your gaming needs so that you can comfortably sit on it and enjoy your games at the same time.
3. Lumbar Support
Back pain remains one of the most notorious issues in the gaming community due to obvious reasons. However, it is possible to have an exciting gaming experience if you opt for an ergonomic gaming chair like the Sodapoppin gaming chair. This chair comes with comfort features needed to support your lumbar vertebrae and maintain your natural posture.
Conclusion
Whether you are an aspiring gamer or you have honed your gaming skills to rival the likes of Tfue and others, your choice of gaming chair matters a lot. It can make or mar your overall gaming experience and even cause some long-term health issues if care is not taken.
As such, you need to invest in a quality chair when setting up your gaming gear. Speaking of which, the Tfue gaming chair will fit the bills for you.
The chair comes equipped with some fantastic features, including premium build and reclinable tilt mechanism, much to the delight of Tfue, who has made it an integral part of the Tfue gaming gear.
Although the Maxonomic Commander S might be a little pricier than most gaming chairs, it's well within reach of anyone that is serious about gaming.