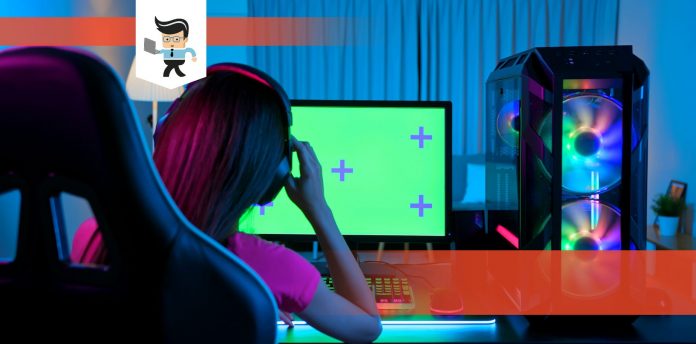 Our Arozzi Verona pro review showcases this midrange option from a unique gaming chair brand. It packs a design that more than catches the eye and features you'd like to explore.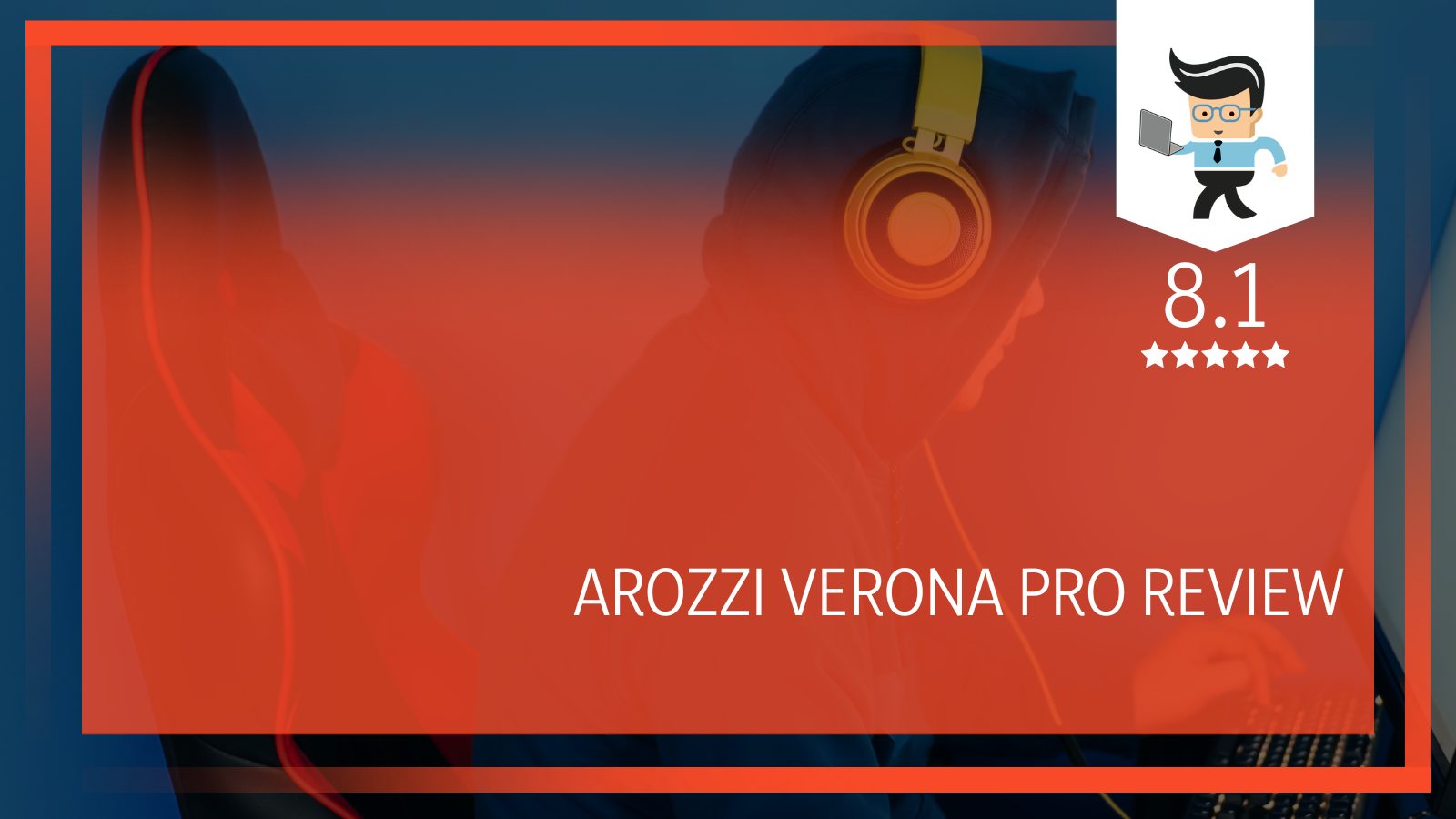 In addition, this Arozzi product is racing-inspired and has tons of people overwhelmed with its functionalities.
We have tested this item and concluded on its construction, design, and overall performance. Read on to find out more about these!
Arozzi Verona Pro Review Key Specifications at a Glance
Product
Key Specifications

Frame material: Metal
Covers: Nylon
Max weight capacity: 290 pounds
Armrests: Height-adjustable
Max Recline angle: 180 degrees
Foam: High-density foam
Support: Lumbar, head
Tilt: Tilt and rock motion
Arozzi Verona Pro: Suitable for Many Activities
There are many quality gaming chairs in the market, but not all of them will give you the proper ergonomics you desire for optimal comfort and convenience while gaming. Some of them lack adequate support for your back and neck, much like high-end ergonomic products.
When you have chairs with the right kind of comfort, your gaming performances are boosted up. A chair you can always feel convenient using for your office and gaming needs is the Verona Pro V2.
This excellent product comes from the Arozzi lineup of gaming chairs. The brand just expanded the chair line with this V2 model.
Arozzi is a Swedish company that's still learning the ropes since its founding in 2013. However, the brand has built comfortable gaming chairs in eSports and focused on excellent ergonomics.
The Verona V2 boasts the aesthetics, style, and finesse inspired by the world of motorsports. As a result, you can adjust the chair to suit your needs or achieve the best position for different applications. Moreover, Arozzi has developed a reputation for using the bucket seat and other alterations to make their chairs comfortable.
The V2 has several color combinations and a metal frame to form a superb skeleton for the chair's materials. That makes it robust enough to support big users. The foam gets you comfortable, thanks to its high-density make. When you sit on it for long, it's always going to get back in shape when you get up.
The upholstery, adjustments for relaxation, and other parts combine to give you a chair you can comfortably compete in. Our review team has done a fine job detailing every key specification on this chair below.
Arozzi Verona Pro Key Criteria
PROS
Excellent build and covers
Multiple color combinations
Top-notch comfort
Additional pillows and support
CONS
Can only adjust the armrest's height
Problems with padding
The Arozzi Verona pro v2 is like an extended version of the previous Verona model. That one featured a wider backrest and broader seat dimensions. However, Arozzi has done well to retain the seat height and adjustable height for the seat. You also get the same foam density for the seat and the backrest.

Apart from the height increase on the backrest and the foam density in different parts, everything else remains the same on both Verona models. There's a faux leather (nylon) cover, a metal frame, and a gas lift to support up to 290 pounds. Other ergonomic parts include a removable head and lumbar pillows.
You can always recline and use the tilt function for sitting back and relaxing after an extended time of use.
Additionally, it comes in about seven different color combinations you can't miss.
– Fantastic Ergonomic Design and Support System
With gaming chairs, ergonomics is a top consideration, and Arozzi doesn't disappoint. The brand offers chairs with a similar approach across its lineup, no matter the price. That's why gamers have come to appreciate the Verona Pro V2 chair as an excellent option for extended use. In addition, it is more equipped to provide superior comfort levels.
While you sit, you can't help but notice the hugging design of the chair. Its lateral support also plays a role in keeping you in the correct posture.
Also, the chair is an adaptation of racing car seats to give you adequate support in tight corners. Arozzi uses such a design to provide you with a controlled experience while unlocking new levels of gaming.
– Extra Help From Added Pillows
Posture is an essential consideration for gaming chair brands. Arozzi isn't left out because the Verona Pro V2 comes with some extras to help gamers protect their posture while sitting for hours. To that end, you get two additional pillows for this chair.
The lower pillow is there to give you lumbar support and is based on two straps. You can also adjust the pad to varying heights to suit your needs at a particular time.
The upper pillow focuses on providing head support. You don't want your head dangling from a chair while trying to top the leaderboards. Arozzi also made this head support removable, so you can take it off when not in use. Both pillows contribute to your levels of comfort.
Bad posture doesn't creep up on you right away. It takes years to form. Gamers and regular workers face a greater risk. That's why these pillows from Arozzi will protect your back and prevent rounded shoulders. Another advantage is that the lumbar pillow supports a correct thoracic position.
– Sweet Colors for More Fun
Not many admit the role of colors in spicing things up. However, a gaming chair without some real colors will lack some style. Not to mention being unattractive and dull. The Arozzi Verona V2 gaming chair comes in colors including blue, gray, orange, red, carbon black, and green.
While these colors are excellent, they won't change the entire leather surface from black. The updated colors form part of the sides of the backrest, seat pan, and the Arozzi logo. All the colors will match different styles. For example, they can match keyboard lights or a dark room. It all depends on your gaming personality.
– The Practical PU Covering
Like most gaming chairs, the seat of the Verona Pro V2 is covered by PU leather (nylon). We all know how popular this material is, and the Verona Pro V2 makes the covers every bit practical for several reasons.
One is that gamers can clean the chair without a fuss. A wet wipe and a little cleaning solution will keep your V2 fresh and free from odors. Naturally, you'd want that after sitting for extended periods.
Arozzi also makes it such that the armrests can also get wiped clean. It's essential to give your chair a regular wipe down from time to time.
– A Creative Mid-Range Option
As far as mid-range options go, you can always borrow a few features from premium products or low-end ones. You can do that on the Verona Pro V2. It boasts a high-quality mid-range durable frame that can hold a weight capacity of 290 pounds. The covers are also strong and will hold gamers even when in full recline.
Like the ergonomic parts of the chair, the casters are also practical. With them, you can glide on carpets and other surfaces without problems. In addition, it's easy to move the chaos out of your way with one hand.
– A Closer Look at the Backrest
The backrest is wide enough at 55 cm, while the length comes in at 82 cm. As a result, you get enough space even if you're on the large side. You also get a smooth feeling over the high-density foam.
Again, we have mentioned the two additional pillows. They serve to augment the comfort provided by the backrest while the light metal frame squeezes against the top.
For color, the backrest has more black than others. The choice of color here helps to keep dirt away or make it less visible.
Enjoy Maximum Fun and Relaxation With the Recline Function!
Every gaming chair has a couple of drawbacks. While the Verona Pro V2 is no different, you can't fault its steep recline feature. You'll find this feature on all Arozzi chairs, but the Verona V2 comes with 180 degrees recline function.
If you're a gamer, you can use the recline to set an angle you'd like to rest at. Sometimes, take a break, but you don't have to get up to do that. What you get is much-needed rest for your spine and the straightening of your posture.
– Get Rocking and Moving on the V2
The recline function isn't the end of the world on this Arozzi gaming chair. The chair has a rocking function toucan have fun with. Besides, it's a great way to stay focused and entertained when you feel some pressure.
Gamers will appreciate this more since it will also help to activate their core after extended usage. The rocking function will also improve how your postural muscles react to sitting for long hours. It gives you a chance to flex them to get your blood flowing.
– Equipped With High-Density Foam
The foam here has some qualities you'll love. First, it has a strong cell structure that makes it more durable. Second, the Verona Pro V2 foam can take on a lot more weight, making it suitable for a wide range of users.
Our review team took a deeper look into the figure of the chair and noticed some differences with the padding. The density of the backrest foam is lower than on the seat pan. While other brands also have this feature, the backrest might not need too much strength or resistance.
It takes an experienced gaming chair user to notice the difference, though. If you're closer to the max weight of 290 pounds, you'll see the difference. However, it won't negatively affect your performance.
– What the Armrests Bring to the Table
The armrests on this Verona Pro V2 chair aren't fixed. That's a positive aspect, but you can't have them adjusted. You can only change the armrests according to height preferences. If you're a professional gamer or hold a keen interest, you'll want something a bit more than basic.
You still gain some benefits even though you can only adjust the height of the armrests. For example, it will reduce shoulder pain and stop upper back stiffness with poor arm position over extended periods.
We also noticed that the armrests lack a 4D or 3D movement that comes with top-end gaming chairs. As a result, you can't select an angle for your hands which is essential when playing a keyboard and alternating with a controller.
– Drawbacks on the Verona Pro V2
Our Arozzi Verona review also includes some drawbacks some users have identified and would like the brand to improve upon. The first thing you might have doubts about is the cushion. It's not spread around in equal measure, with the backrest bearing the brunt of this arrangement.
On a second note, the armrest could do with more adjustable angles rather than only height adjustments.

Verona Pro V2: Frequently Asked Questions
1. Who is the Verona Pro V2 most suitable for?
This chair is ideal for gamers who want excellent features and capabilities within a limited budget. Also, it's perfect if you want a chair that has a lightweight metal frame you can move around without issues. Besides that, the weight capacity and ergonomics make the V2 a standard chair fit for multiple applications.
Conclusion
The Verona Pro V2 sports the best weight capacities in its mid-class profile, and you should consider it if you're a dedicated gamer. Other than that, it's a great first purchase if you're moving up a line of gaming chairs.
It comes with a clear and distinctive ergonomic design that represents a comfortable choice. Moreover, it makes sense to start things off with the Arozzi brand and V2 chair if you're on a budget.
The adjustable parts are excellent except for the armrests that need an upgrade. However, you get two more pillows, tilt rock, recline, and more on this chair. Another thing is the chair's practical ability in ease of movement from place to place. Overall, you get a fun and plush chair that's every bit as future-proof as other top-notch gaming chairs in the market.