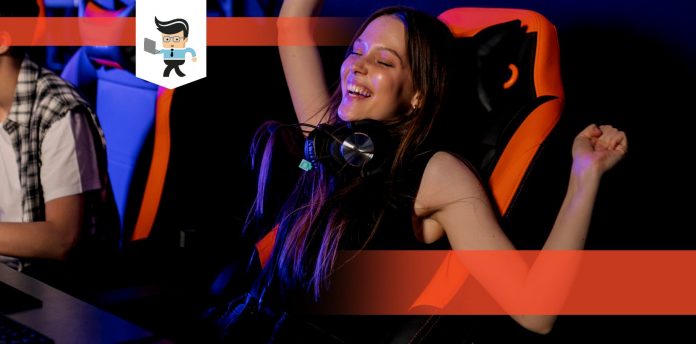 It is an integral part of a gaming setup, and there is so much it can help you do, including being comfortable while you play games. Just like Shroud, it presents the background to famous victories and conquered levels.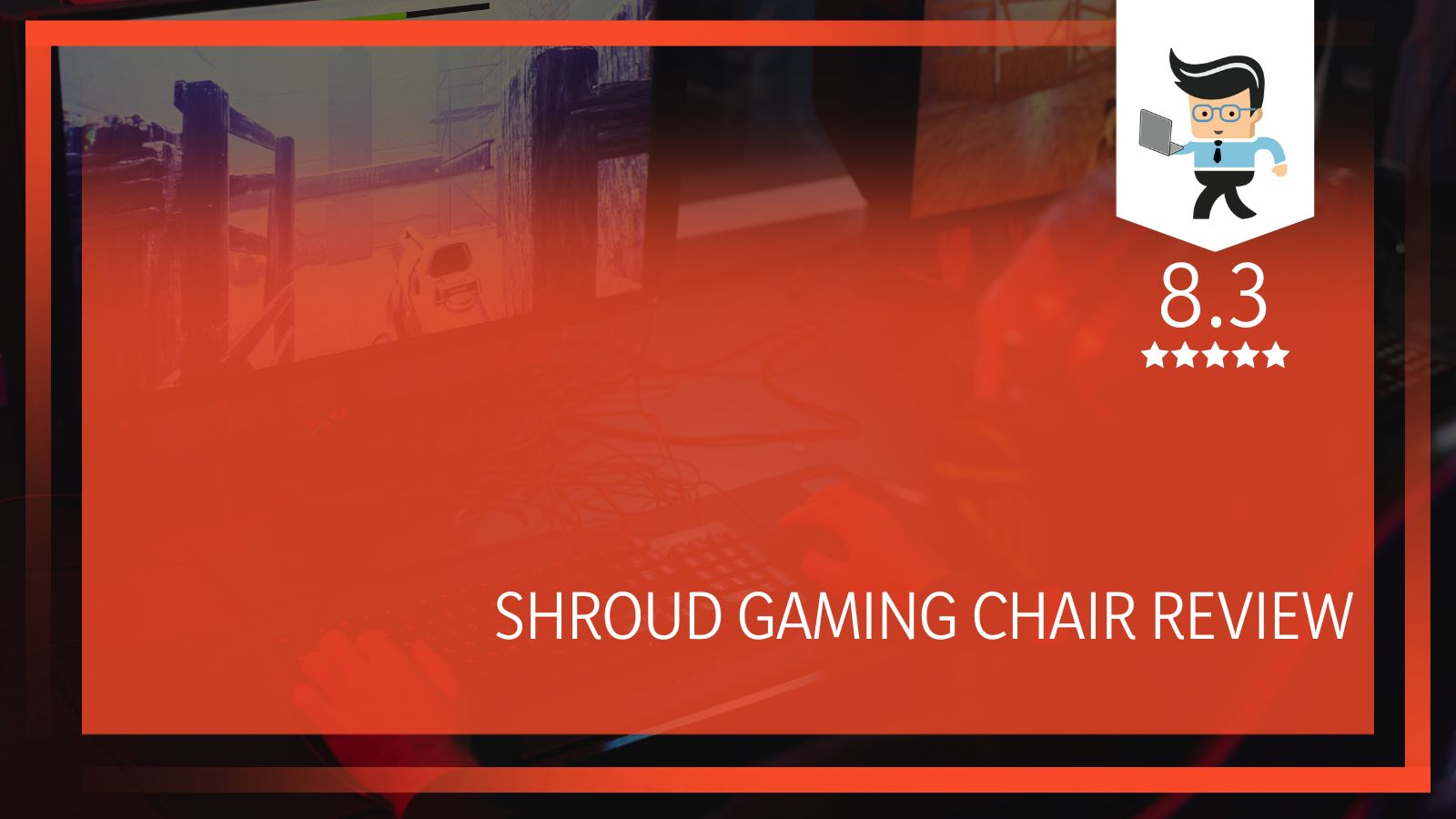 The importance of a gaming chair can never be underestimated, especially if it's the Shroud gaming chair variety.
If you want to be a pro-gamer like Shroud, then be ready to walk in his footsteps, including getting a chair that exemplifies his passion, tenacity, and interest.
However, before you do that, let's discuss what makes Shroud's chair so popular and important among the gaming community. Read on!
Shroud Gaming Chair Specifications Table
Herman Miller Classic Chair Specifications
Dimensions (cm)
43.2L x 68.6W x 106.7H
Style
Modern
Material
Vinyl
Color
Black, Lead Gray
What Chair Does Shroud Use?
Learning about Shroud's gaming formula will quickly bring you to terms with how he became a master of the art so graciously. We will start with his favorite chair, which is none other than the Herman Miller Classic Aeron Task Chair.
Read on!
Herman Miller Classic Chair Key Criteria
PROS
Durable material
Sleek and aesthetic design
Highly customizable
Supportive and comfortable
This chair has many benefits you'll come to learn about. From the sheer look of it, this Herman Miller chair is striking in presentation and design.
When it comes to comfort, it offers better ergonomic support for users who play a lot of games. If you go on for long hours, you won't feel the strain while sitting on this chair.
The material is a pellicle mesh that gives off cool and comfortable gaming sessions. As such, it is built to reduce back pain or strain. That's the case whatever the sitting position you assume.
It also posts an automatic recline for supported sitting, whatever position you are in. The chair is simply built with adjustment features for personalized comfort.
There are also different finish combinations making it perfect for anyone looking for a high-quality chair to complete their setup. You can make choices based on almost every aspect of the design, from the type of caster to the material on the armrests.
For all it's worth, we think the only real downside to this chair is the price. Herman Miller is a luxury and popular brand in the ergonomic chair industry. As a result, this particular chair doesn't come cheap. However, for the quality and other perks you get, it is worth paying for.
– Bottom Line
If you're in the market for a top-notch ergonomic option, then this gaming chair will appeal to you. It will deliver more than you expect thanks to its reliable features.
That makes it a huge advantage for those who spend a lot of time sitting and playing interesting games. Gamers don't want to be stuck with trouble getting up. That's what makes this chair a good fit for them.
A Closer Look at Herman Miller Classic's Top Features
Whether you have an existing chair or not, you may want something new. Well, you can stop your search by settling on this key component of the shroud gaming setup. Here are some features and specifications that make this chair a must-have for any gamer.
Going by the structure and overall strength of the Aeron gaming chair, you have a solid base to work with. It doesn't matter how much you pack in terms of weight.
This chair is built and constructed with an extremely durable seat made of high-quality materials such as leather and metal. Further, there are molded aluminum parts and professional foam padding. These tend to the patented mesh backrest.
Everything bit of this chair is superior, thus, making it last for a long time yet. We also mentioned the breathable 8Z Pellicle Suspension. With it, the chair lasts for years more than a standard typical mesh.
What's more, this chair can accommodate heavy movements. That is because it has more flexibility and elasticity. The Herman Miller gaming chair can weigh about 300-350 lbs without hassles.
This Aeron Task chair has a sleek and minimal design. Then again, there's the Classic Aeron PostureFit Support, which is redesigned for better health and performance. As a result, the chair improves your posture.
It does well to prevent slouching when you turn the hips forward, and it also provides support to the lower back.
This Herman Miller chair further has a tilt function with a limiter. With it, you can lower, heighten, or angle outwards for up to thirty degrees. As such, using this chair will prevent backaches and joint stiffness.
This chair is for many uses and can serve the dual purpose of a work chair if you are not as big streamer as Shroud is. What this means is that you don't have to be a huge gamer to take advantage of the high quality and durability of the Aeron.
We tag it as one of the outstanding chairs we have ever come across. We also feel that it is best suited if you work for longer hours or play games endlessly. It sure feels like the king of all chairs. No wonder Shroud made it a top priority to have.
Shroud is counted among YouTube and Twitch top gamers. What this means is that he spends a lot of time in his gaming chair. That is a reported 10 hours per day gaming.
He has developed an unreal pinpoint aiming while playing games. You can get that, too, especially when you know that success stems down to your gaming chair.
Are Herman Miller chairs worth the money?
Herman Miller chairs are far superior to others when it comes to ergonomic design. With this review and the obvious positives of this chair, it makes sense to get one.
Whether you plan to use the shroud computer chair for gaming or other uses, it will fit in. Cheaper alternatives are available, but they won't last as long.
Buying Guide for a Gaming Chair
With chairs, just like anything else, you get what you pay for. However, it doesn't have to be that way when you have a guide to help you pick out the best gaming chair. In line with that, here are things you need to put in mind when you want a new gaming chair.
1. Chair Type
What type of gaming chair do you want? Sure, your preference matters, but what you want is a chair that keeps you steady for a long time.
There are three types to consider:
Gaming rockers. These will combine a gaming control and a rocking chair. If you like being comfortable and kicking butts, this is for you
Racing chairs. They have steering wheels and pedals that give off a realistic experience. They also sport a great recline if you want to lounge for a while
Pedestal chairs. Want to sit higher off the floor and swivel to the left and right occasionally? This is for you.
2. System Compatibility
This is important because some chairs are suited to certain consoles and software. As such, you'd want one that is compatible with your consoles so that you can comfortably play games on it.
3. Lumbar Support
This is very important, considering many gamers spend a great deal of time sitting. Back pain is one of the chide complaints among gamers. Ensure your lumbar vertebrae receives adequate support. An ergonomic gaming chair with comfort features will work.
4. Breathable Fabric
Getting chairs with a very tough exterior isn't a terrible idea. However, getting a durable material like leather isn't the best option always. That is because it's tough to get some air in and out. As such, the chair gets hot and inadvertently leaves you in all shades of discomfort. Check that the fabric is breathable.
5. Cushions
Sometimes, it's great to have additional comfort or protection while you game or work. You can get cushions for the armrests, headrests, neck, and Lumbar support.
6. Inputs and Outputs
For your gaming experience to be complete, there are some features to consider, including headrest speakers. They can turn your seat into a surround-sound paradise. That way, you get to be as comfortable on the chair. Connecting to your TV via an HDMI cable is also good.
7. Connectivity
A feature worth considering is wireless connectivity. Think about how wireless audio and Bluetooth connectivity will add to your overall experience on the gaming chair. At least, you won't have to worry about cords and cables that could trip you.
FAQ
What is the Shroud Gaming Chair?
The Shroud Gaming Chair is a gaming chair that is often associated with Michael "Shroud" Grzesiek, a popular Canadian streamer and former professional esports player. The chair is known for its superior comfort, durability, and design that supports long hours of gaming.
What makes the Shroud Gaming Chair stand out?
The Shroud Gaming Chair stands out due to its ergonomic design, high-quality materials, and exceptional adjustability. The chair offers superior lumbar support, adjustable armrests, reclining capabilities, and a headrest cushion. It also features Shroud's signature and branding, making it a popular choice among fans.
Where can I buy the Shroud Gaming Chair?
The Shroud Gaming Chair can be purchased from the official website of the manufacturer, or from authorized online retailers. Always ensure to buy from reputable sources to guarantee the authenticity of the product.
Conclusion
Are you a gaming enthusiast or just a regular gamer looking for a great chair? If you have heard of Shroud, then this is one exceptional chair to add to your rig. It's a gaming gear Shroud uses for all his gaming activities. Even if it comes across as expensive, it is a great seating choice.
We do think that the comfort it provides makes the Aeron the best buy. Also, you'll struggle to get another gaming chair that offers you quality support, coupled with many customization options. We recommend getting the Shroud gaming chair for pro gamers and other enthusiasts on all levels.