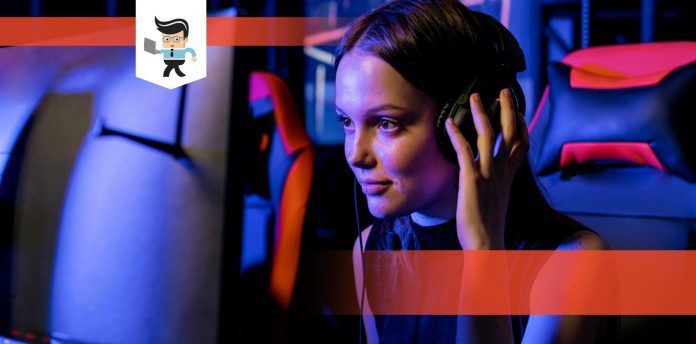 The DXRacer FD01 is a fantastic choice if you've navigated the markets in search of the perfect gaining and office chair for your rig. That's because the DXRacer is a pioneering chair in the gaming space, and this FD01 gaming chair is one of their flagship models.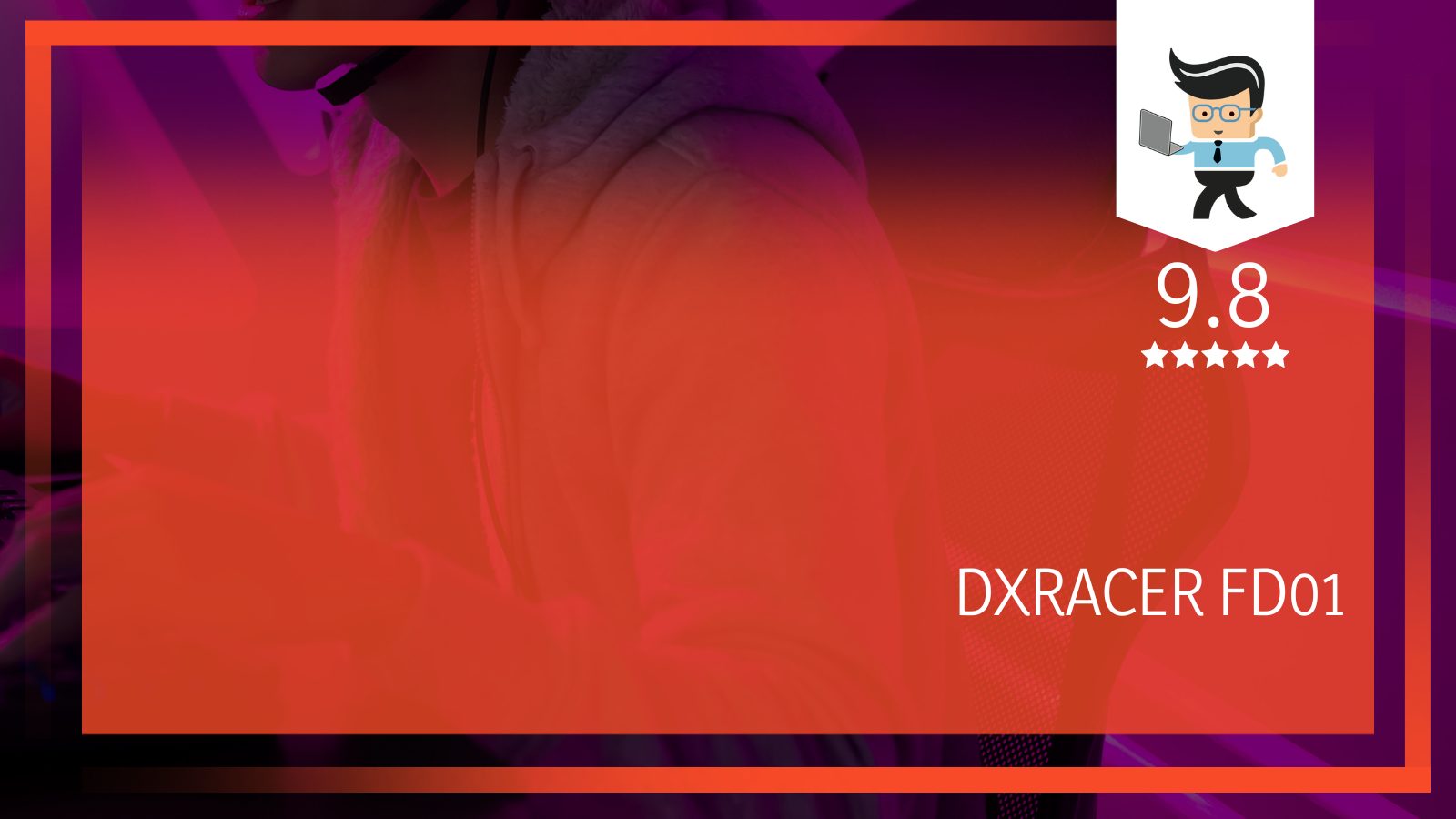 From a high-density foam interior to a strong mesh material design and conventional tilt and lock feature, the FD01 comes in handy for users looking to enjoy a durable chair without breaking the bank. But after all these years, does the chair still have what it takes to win the heart of new generation gamers and rub shoulders with newer models out there?
Our team has put the chair to the test to bring you the answers you want, and we have prepared this review off the back of a close examination of this chair and its features and capabilities. Read on!
DXRacer FD01's Key Specifications at a Glance
Products
Key Specifications

Material: Soft PU leather
Frame and Base: Metal
Max Recline: 170 degrees
Max weight: 265 pounds
Ergonomics: Head and lumbar
Height: Adjustable
DXRacer FD01 Review: Uncovering a Top-Notch Gaming Chair
We can't describe every chair out there as top-notch, but the tag isn't wasted on the FD01. The chair comes in different color choices, including black or black and red. This model boasts quality specs to help you maintain a productive time working or playing games.
As one of the Formula Series chairs by DXRacer, it is dependable and comfortable. Whether you want an excellent feel, soft fabric, and sturdy parts, you'll find them here. The weight of this chair stands at 50 pounds and will present a minor challenge when moving around.
The ergonomic design is efficient and gives you additional support. For example, the package comes with a bonus headrest cushion and lumbar support cushion. Your head will stay at proper angles while your lower back won't get sore at every moment or during a prolonged period of sitting.
For the high back, it's easy to rest and use the flexible seat covered with smooth PU leather and strong mesh. Also, the chair's arms are comfortable enough to give your shoulders, elbows, and wrists the proper angles to use. That way, you don't have aches or hurt yourself doing anything.
As we proceed, you will find out what our experts think about the chair's multifunctional style and a few of its drawbacks, so let's get right to it!
DXRacer FD01 Key Criteria
PROS
Dependable chair with a robust base
Solid and comfortable PU material cover
Includes removable headrest and lumbar cushion
Adjustable height and armrests
CONS
The extra cushions add very little
The chair is heavy
Whether you want the black and red DXRacer from the Formula Series, you'll get a chair designed with the user's comfort and convenience in mind. The reason is that it features soft cushioning and surface material that will inspire healthy posture and keep you cool all through your long gaming sessions.
Adjustable parts aren't left out, as you can change the settings on the height to your desired requirements. That's because the angle reached 170 degrees. That's a few short of 180 degrees. As a result, the chair assumes a bed-like figure to help you relax or take a nap.
At the base of the chair, you get a footrest shaped to support a ton of weight. It's that good and durable enough to last a long while. Also, like other chairs in the Series, this chair features a full-sized metal frame and footrest-shaped bases. You'll need that if you're anywhere near the max weight of 265 pounds. There's a hydraulic unit to give you better more control over the height adjustments and swivel function.
Twelve degrees of rocking will also do a lot of users some good, as you would have other options aside from the recline feature if you are looking to relax or rest a bit after a long day.
– Material: Soft and Resilient
Having a soft yet resilient chair is a great advantage. This chair features a leather material design covering a high-density foam interior. To that extent, you get a scratch-resistant and durable material that will become easy to clean when there's some spill or dirt on it. The material will wipe clean rather than soak up the spill like a complete mesh design or cloth cover.
The PU leather also makes it comfortable to sit on, thanks to the breathable part of the chair. That way, you get to keep out heat while playing games for extended periods.
– Weight and Height: Stable and Reliable Adjustments
The DXRacer FD01 dimensions stay at a remarkable 38 x 24 x 14 inches, which is more than enough for many users. Notably, it is ideal for users who measure up to 265 pounds because they will sit in comfort and enjoy their favorite games without stress. Again, there's a hydraulic lift we mentioned up there coupled with a metal frame that users can rely on to keep them steady and in position during rapid movements.
The chair is also designed to hold users that measure up to 5 feet 11 inches in height. As a result, we can describe this chair as a mid-way chair since many users are between 4 feet 11 inches and 6 feet in height. It also helps that this model's height can be adjusted to different levels depending on the user. However, if you're much taller than the average person, or you weigh more than 260 pounds, you'll have some issues sitting down in comfort.
– Armrests: Settle on Your Favorite Angle Without Stress
Armrests are vital additions to any ergonomic chair, and this one is no different. You get about eight levels of adjustments which makes the armrests 4D-adjustable. Such armrests keep your arms as a whole in good shape. Without them, you'd lose a lot of focus when your elbow, wrists, or shoulders ache from continued gaming or working.
Unlike other DXRacer chairs that only offer 1D adjustable armrests, this particular FD01 chair is an upgrade.
– Tilt: Recline With Style
The FD01/N by DXRacer comes with a conventional tilt mechanism and a large recline adjuster. As a result, the chair can recline up to 170 degrees and lock at your desired recline spot. That makes this chair one of the perfect models for relaxing after prolonged periods or long working hours.
The mechanism here includes the rocking system, which covers an angle of 12 degrees. You can play with this feature on this bucket seat designed to keep you in the proper posture. The seat takes after the racing-style design standard with sports cars.
– Headrest and Lumbar Cushion: Offers More Stability
We all know things can get complicated for gamers and other regular users when they have little support while playing or working, and the DXRacer OH/FD01/NR has been designed to curtail that.
It stands tall as one of the chairs in this Series that come equipped with a bonus headrest pillow and lumbar cushion for optimal comfort and convenience. Other chairs like the Boss Series OH/BF120 gaming chair have inbuilt heads and lumbar cushions.
This FD01 chair sports a pillow and cushion that's removable, which means you can take them out when you don't need them.
In addition, the fact that such extras are adjustable means you can adjust them to varying heights to suit your preferences. For example, if you're shorter or taller, you can find a use for such cushions. Take them out if you don't.
– Base: Solid and Stylish Design
DXRacer makes many parts of this chair with premium materials. One of such parts is the footrest-shaped base set up to handle more than 200 pounds of weight. It's a newly developed heavy-duty aluminum base with an adjustable mechanism.
The 27-inch base has passed quality tests and meets international standards top models are known for. The base starts everything off when it provides a stable structure for you to operate from.
– Assembly
Just like other chairs from the DXRacer formula series, the FD01/N is very easy to assemble and set up. The instructions provided were detailed at beat and parts organized so you can put them without hassles and in real-time too. Moreover, we feel the actual work lies in moving the parts since the chair weighs about 50 pounds.
You can assemble this chair in the room or space you want to use it. For example, if your space is upstairs, it's best if you put it together there. That's because once assembled, it's heavy to move around.
– Drawbacks: What the FD01/N Lacks
The extra high backrest to support the neck and spine and the flexible seat back with adjustments makes the FD01 worth having. However, we have to point out some drawbacks or places it could be better to upgrade.
For example, this chair lacks a sound system or Bluetooth connection. Modern chairs have sound capabilities, including jacks to use your headphones. That's absent here, so you'd have to do with sounds from your monitor and other external sources.
Another thing we noted is that the extra pillow and cushion to protect your head and lumbar region aren't exactly vital to the chair. Many users have stated that they can do without them.
Apart from these two areas the FD01 lacks, it's an excellent chair you can count on.

– Overview
This chair is the ideal option for users that want a soft and comfortable chair with a breathable mesh design for optimal comfort and convenience at all times.
Frequently Asked Questions
1. Is this FD01/N model from DXRacer comfortable enough?
This chair is comfortable and offers a lot of support to a wide range of users. The materials and foam are ergonomic enough to keep you playing or working for extended periods. That means better health and posture to reduce the adverse effects of a sedentary lifestyle. In addition, the mixture of soft PU, Vinyl, and mesh means you've fit a breathable material that won't trap heat.
2. Are the same materials for the FD01/N seat used for the armrests?
Yes. The armrests are padded and feature the same material over them. We know the arms are soft PU plastic, but the padding is dense enough to support your arms.
Conclusion
High levels of comfort are vital if you're going to pick any chair. Whether the brand or model you want is for gaming, watching movies, or working, you'll want all the support you can get. And we think this chair offers more.
The adjustable parts, durable armrests, robust base and frame, and added accessories make it a unique chair for top gamers and enthusiasts who are in the market for a decent chair. Besides, the cover and foam used put this chair in a different bracket to other chairs, including those in the DXRacer lineup.
Unlike other chairs in the series, you can customize your sitting and gaming experiences. The chair helps you do this when you tweak the armrests, recline the backrest, or take on the height. Overall, we recommend the FD01/N to any gamer looking to get a durable and reliable chair that comes with a soft and skin-friendly mesh design.