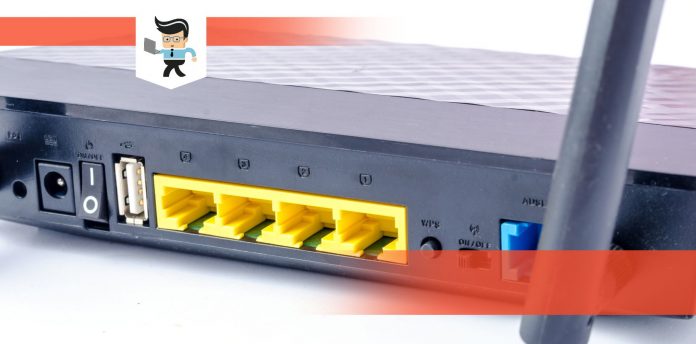 Deciding between the Netgear r7500 vs. r7000 routers doesn't come easy, especially if you consider the close similarities and distinctive features in various aspects.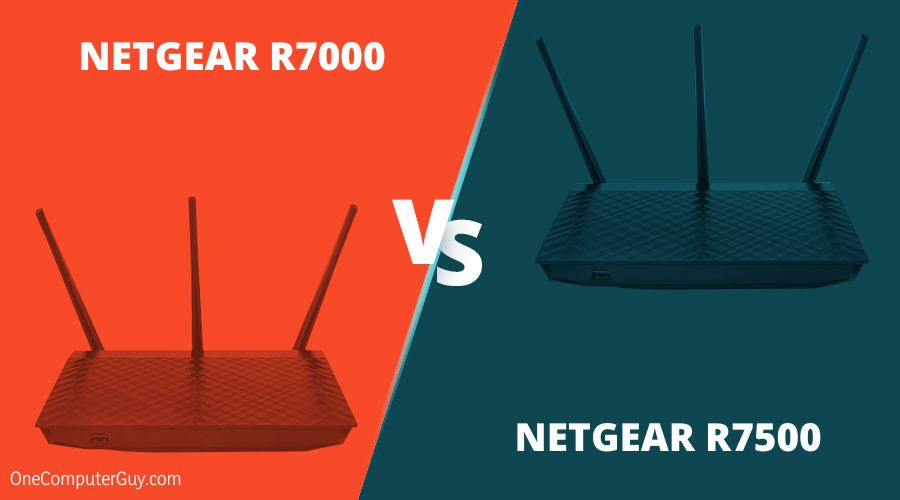 The manufacturers have not really helped so far, too, as they end up slamming those big, difficult-to-understand acronyms and marketing terms on their devices. This may further confuse the beginner, who finds it difficult to resonate with the marketing terms and apply them in real life.
To this end, we have carefully put both routers through the tests to help determine the right one for you while explaining their features and functionalities in the simplest way ever.
Read on!
A Netgear R7000 vs. R7500 Comparison Table at a Glance
| | | |
| --- | --- | --- |
| Name | | |
| Max. WiFi Speed | 1.9 Gbps | 2.33Gbps |
| No. of USB Ports | 2 (USB 3.0 and USB 2.0) | 2 USB 3.0 + eSATA |
| Processor | 1Ghz dual-core | 1.4Ghz dual-core |
| WiFi Band | Dualband 2.4 and 5Ghz | Dualband 2.4 and 5Ghz |
Pros
• Great range
• Faster connection
• Good protection
• Speedy processor
Cons
• Can be unstable a few times
Netgear r7000 is an excellent choice for a home and office router, with a dual-core 1GHz that delivers top speed at all times. The router comes equipped with the AC1900 WiFi—600+1300 Mbps speeds, and a QoS feature to optimize your online video and audio streaming experience. You can keep network traffic at bay for uninterrupted video streaming and running applications like YouTube, Netflix, and others.
What's more, avid gamers and enthusiasts can even customize the router's QoS for noticeable performance gains when gaming online. It also uses the ReadyCLOUD USB, which allows you to enjoy personal and secure cloud access to USB storage anytime, anywhere.

A Netgear nighthawk r7000 review also shows that you can protect your home and office network by keeping out viruses, Trojans, Spyware, etc.
– Overview
Looking to keep your home or office connected and secure at the same time? Then consider going for the Netgear r7000. Its ReadyCLOUD USB feature allows you to enjoy personal and secure cloud access to USB storage anytime and offers fast internet connection at the same time.
Pro
• Innovative QoS
• Amazing NAS
• Insanely fast wireless speeds
• Safe and secure
Cons
• Short on range
Unlike the Netgear r7000 specs, the r7500 takes hardware specs and configurations to the next level by providing users with intuitive WiFi and wired connection options. The Netgear r7500 boasts a dual-band frequency and compatibility with specific operating systems, including Linux.
This router is one of the fastest available 1.4GHz dual-core processors. It comes equipped with twin USB 3.0 and eSATA ports for external storage. The router's QoS is designed to automatically detect online gaming and streaming apps, making sure to optimize the traffic and internet speed whenever they are on. Pro gamers and enthusiasts will find the router's Dynamic QoS intriguing, as they can enjoy a lag-free gaming experience and stream videos online at the same time.

One area we hope Netgear fix is in the area of throughput. For a router with such beefy specs and configurations, we didn't expect it to have a somewhat little range advantage over its predecessors when on the 5Ghz band. However, it performs excellently well on the 2.4Ghz band and consistently delivers top speed without any hassle.
– Overview
If you are looking to get the most from a wireless router with a super-fast internet speed and decent throughput, consider the Netgear r7500. The router's QoS automatically detects and prioritizes online gaming and streaming apps to help optimize the traffic and boost your internet speed accordingly.
Netgear R7000 vs. Netgear R7500 Head to Head Comparison
The main difference between Netgear R7000 and R7500 is, Netgear R7500 is more secure, provides even better performance and connectivity compared to Netgear R7000.
Security
Security is an all-important factor when getting a router. What you want is a secured platform that enables you to connect without feeling threatened.
A nighthawk r7500 review puts it ahead of the r7000 in terms of security. There's a customizable software to keep things locked up. However, you can use the network Genie to manage both routers.
Range
The range is essential mainly if you use vast office space. Other than that, your home can do with a router that has good reach. Netgear r7500 range compares to that of the r7000 with the excellent spread they boast. Between Netgear r7500 vs. r7000, you have two quality options with fantastic ranges.
Gaming
A Netgear r7500 vs. r7000 review is never complete without considering their gaming capabilities, which is why a lot of people opt for routers in the first place. In several instances, both routers perform excellently within a compact space, and you will have no problem with your Twitch and online gaming sessions.
However, Netgear r7500 goes the extra mile to provide even better performance in WiFi speed and connectivity. The router delivers best-in-class WiFi speed at 2.33Gbps, with an innovative QoS mechanism that optimizes your internet traffic for a smooth and seamless gaming experience.
Connections
Connections are useful additions and can come from accessories on the routers. To that end, the r7500 has twin USB 3.0 and eSATA ports you can use for your external storage. Also, four other high-performance external antennas for great ranges are available.
FAQ
What are the primary use cases for the Netgear R7000 and R7500?
Both the Netgear R7000 and R7500 are designed for home and office use, offering stable wireless connections, extended range, and the ability to handle multiple devices. They are ideal for streaming, gaming, and connecting multiple devices.
How do firmware updates work for these models?
Netgear regularly releases firmware updates for their routers to enhance performance and security. Users can update the firmware through the Netgear Genie app or via the router's web interface. Always ensure you download updates directly from Netgear's official website or trusted sources.
Are both routers compatible with third-party firmware?
Yes, both the R7000 and R7500 support third-party firmware such as DD-WRT and Tomato. However, installing third-party firmware might void the warranty, so it's essential to check the warranty terms and conditions before making modifications.
How do these routers perform in terms of security?
Both the Netgear R7000 and R7500 come with a range of security features including WPA/WPA2 encryption, VPN support, guest network access, and firewall protection. Regular firmware updates also ensure vulnerabilities are patched promptly.
Conclusion
Netgear is a household name when it comes to top-quality wireless routers, and you can trust their r7500 and r7000 models to deliver top performance that is in line with the brand's ideology.
Both routers will provide you with fast and reliable WiFi and vast coverage that will keep you connected in your home, thanks to their reliable dual-core processors. However, the Netgear r7500 comes out on top in several areas, including speed, connectivity options, and storage. We recommend getting one if you are looking to enjoy several internet services and online gaming at top speed.