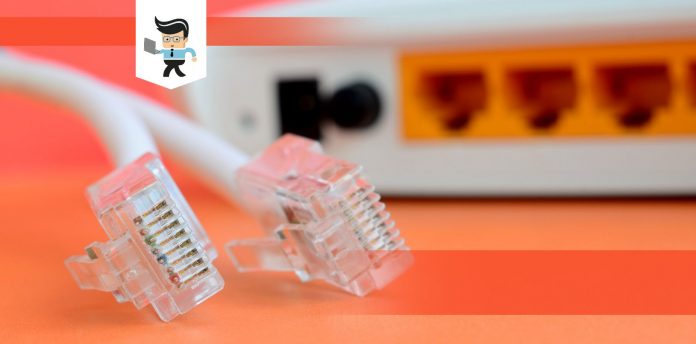 For most users, Netgear N600 vs. AC1200 represents the ultimate battle between two of the best Netgear routers. That is why our comparison takes root in the quality features, specifications, and much-needed speed and connectivity options these routers offer for every small and medium online task.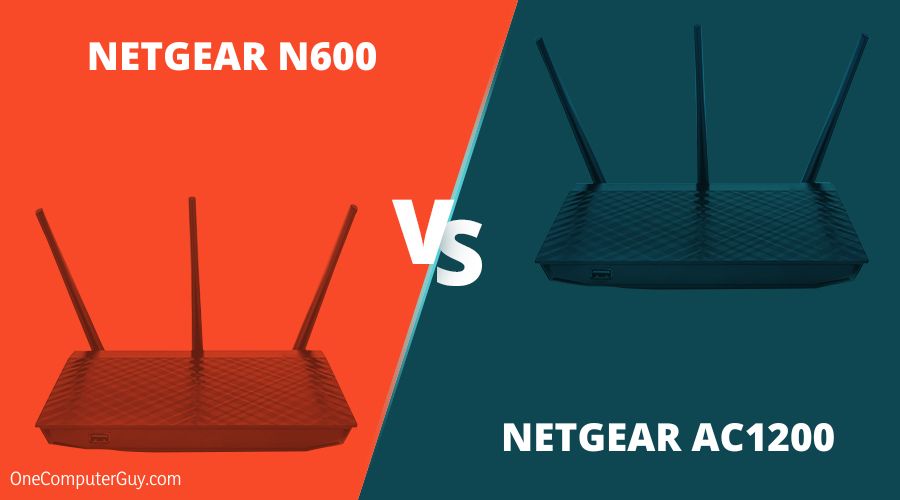 We aim to highlight the standout features of both devices, as well as their positives and drawbacks. Read on!
Key Specifications Outlined
Coming from the same brand, both models leave users sure of meeting their internet needs and expectations. However, there's a case in which one performs better than the other. Let's look at each one's key specifications:
Product
Key Specifications
Netgear N600

Form: Wireless, Wired
Frequency Band: Dual-band
Max Speed: 600 Mbps
Security: WPA2-PSK;WPA
Ports: 4
USB: 2.0

Netgear AC1200

Form: Wireless
Frequency Band: Dual-band
Security: WPA-PSK, WPA2-PSK
Ports: 2
USB: 2.0
Netgear N600 and Netgear AC1200: Spotting the Best Model
Sometimes you need a new router to give your home devices that perfect connection to the internet. Without a good router, cable companies will continue to drain your budget with outrageous prices. To that end, you need a smart option for a router. But picking out the best is easier said than done.
Netgear is a brand powerhouse that produces many devices you can count on, including routers, modems, and many other devices. Parts of the brand's list of amazing devices are the Netgear N600 and AC1200 routers, which come equipped with features that cut across each other.
So how exactly can you tell which model will be best for you?
Take a seat and follow us as we take a look at how these products perform and compare, with a special focus on their strengths and weaknesses.
Pros
Great throughput.
Improved setup with easy installation
It is loaded with quality features.
Cons
Setup requires some tech-savvy
No support for Gigabit Ethernet
When you look at the Netgear N600 specs, you get hit with a router that promises stellar performances on a dual-band frequency. It's a high-end wireless router but still fits the budget of low-end router users.
Whether you use either the 2.4GHz or 5GHz bands, there's an excellent range to count on. Even without q Gigabit Ethernet port, you'd have a well-rounded Internet connection. That said, we don't like the network throughout speed, which doesn't do enough.
– Design: Elegant and Attractive
At the top of this sleek black router, you get a big round button with LED lights showing where the antennas are directed. These antennas are right inside the router, unlike some devices that have them outside. As a result, it sports a more compact and clean look.
There are four LAN ports at the back of the router for those who mix things up with a wired connection. However, these ports are rather disappointing because they're all regular 10/100Mbps Ethernet ports. Close to the ports are the Wi-Fi on/off switch and a USB 2.0 port. The USB can host external hard drives for the router's network storage feature, but that isn't satisfactory.
There are more LED lights at the front of this router to show the status of the network ports, connection to the internet, and USB port. At the base, you get two detachable feet so that it also works in a vertical position.
– Setup: Get Going in Real-Time
While it's true that Netgear models are easy to set up, you'd need to bring your A-game here or at least have some tech know-how. But there's the Netgear Genie app that comes with detailed step-by-step instructions to help you out. That means you can wrap the setup up in about five minutes.
– Frequency Band: Enjoy Two Smooth Bands
The WNDR3400 is a proper dual-band router which means it can simultaneously broadcast Wireless-N signals on both the 2.4GHz and 5GHz frequencies. In addition, being a dual-band router means it supports almost all existing network clients.
– NAS Function: Connect Your External USB Drive Without Stress
The router supports drives formatted in both NTFS and FAT32 systems so that you can enjoy this feature via your external USB hard drive. Plug your drive in and share data with your networks.
Besides that, the N600 can power compact hard drives that are USB bus-powered. The router does that by managing its storage via Netgear's ReadyShare feature, which is also used for its NAS server.
In addition, this router has a Traffic Meter function which allows you to control the router's bandwidth. This comes in handy if you want the router to disconnect from the internet if a certain amount of data has been downloaded at a particular time. You'll like this feature if you have a limited quota to work with.
– Security: Protection for Your Network
Apart from the standard WPA2-PSK; WPA encryption methods this router offers, it offers a Live Parental Controls feature. As a result, it requires a dynamic DNS account with Open DNS, which is free. You can set this up by installing the Live Parental Controls setup software, which usually comes with the package.
When you complete the router's setup, you can access and control the router's comprehensive Web-filtering function from anywhere in the world. The web interface is smooth and makes every step easy.
What's more, there's a Wi-Fi Protected Setup feature that enables you to add new clients to the network when you press a button, rather than manually type in the encryption key.
A guest network also helps to offer Internet access to guests while keeping them from accessing your local data and network.

– Overview
If you're looking for a well-rounded wireless router for your home and small space and don't want to spend much, the N600 is worth every cent.
Pros
Attractive design
Wide range of features for its price
Remote access and control via an app
Reliable connection and speed
Cons
In our Netgear router comparison, the AC1200 model stands out as a smart Wi-Fi router with a dual-band frequency and provides 300+ 867 Mbps speeds and improved Wi-Fi coverage.
Unlike the N600, it has external antennas for improved Wi-Fi coverage for larger homes and space. Its capabilities include the Nighthawk app for ease of use, an 880MHz processor for reliable performance, and a USB 2.0 port for sharing linking a USB hard drive.
Even though this router is lightweight, it has a solid build and doesn't have a flimsy feeling. That makes the AC1200 minimalistic and straightforward with a beautiful exterior and portable design.
– Design: Sleek and Elegant
The casing on this router is magnificent and has several ventilation holes around the edges of the router. That way, it provides excellent heat management if the router gets hot over extended usage periods.
There are a couple of LED lights across the top of this router. With them, you can check many connections and network status at a glance.
Unlike the N600, here there are two non-detachable antennas vertically placed at the rear of the AC1200. These aren't too long, add to the top design, and users can reposition them.
Also, this router is wall-mountable, which is an improvement from previous versions; it also means that you can keep moving it around in your home to find the best spots.
There's a selection of ports on the AC1200, including four Ethernet ports and the welcome addition of a USB port. To that end, you can hook up a flash drive, external hard drive, or even a wireless printer. When you do that, all devices on the network will be able to access it.
– Connection and Speed: Reliable and Fast
One of the things you can take out of this AC1200 vs. N600 battle is that the AC1200 also delivers solid connection and speed in small and large homes. But it is reputed for being super strong in smaller spaces. This ability to function in various environments and support multiple devices certainly extends the universal appeal already apparent in the AC1200's appearance.
– Frequency Band: Enjoy Dual-Band Haven
You'll get the all-important dual-band capability on this router which means users can connect to a choice of two networks. That way, you can take off the strain on either network and allocate bandwidth depending on the tasks at hand.
For example, the 5GHz is exclusive and takes care of heavy-duty functions like gaming and downloading content. You can use the 2.4GHz to surf the Internet and check your emails.
Along with the power, there is Wi-Fi on/off button to manage your connection in the evening without booting your system. Also, the Netgear AC1200 range takes you farther on both wireless bands.
– Setup and Software: Easy, Smooth, and Fast
This is a smart router, so it's easy to configure and control. Netgear also has the Nighthawk to help you adjust many settings, including parental controls, changing network passwords, etc.
Like the N600, it also comes with a Traffic meter to see the total and average transfer data while using the Access Control feature to pause the Internet for connected devices. In addition to that, there's a MyMedia feature that shows you all hardware connected to the network, while the ReadySHARE is useful for file storage.
– Security: No Compromise on Your Safety
The WPA-PSK, WPA2-PSK security encryption protocols are some of the measures you can take advantage of to remain safe. All your networks and connections won't be compromised, and you can set up a guest Wi-Fi network to allow clients access to your network. But they won't have access to your private data and network.

– Overview
The Netgear AC1200 router comes in handy for users looking to get a device that combines top functionality with a modern appeal. Its smart features will count in your favor when it matters most.
AC1200 vs. N600: Head to Head Comparison
The main difference between AC1200 and N600 is, Netgear AC1200 has a wider range and has more software and hardware options, while N600 is more affordable.
Speed and Range
The range in the AC1200 router is broader and will cover your small home and space. What's more, it packs more speed than its counterpart and will reach figures of up to 1200 Mbps. On the flip side, the 2.4GHz band on the N600 offers more range than the 5GHz band.
Moreover, it has a max speed of only 600 Mbps. That's why it's cheaper and fits tiny spaces more.
Features
For all the features on display, we still opt for the AC1200. Sure, there's a wide range of features on the N600, but not all of them point towards top-notch qualities. The AC1200 has more software and hardware options you'll love for your network and connections.
Final Thoughts
So which of these Netgear routers would you opt for?
While we believe the final decision is down to your personal choice, it is important to note that both routers are equipped with outstanding features that will meet the needs of a moderate internet user without any hassle.
However, the N600 is more affordable and will appeal to budget users looking for a decent router that can handle their daily online tasks and activities.
In our opinion, we think the AC1200 slightly edges its N600 counterpart here, as it consistently delivers great connection speed suitable for gaming while containing the strain of multiple devices connected to it without sacrificing speed and coverage range.