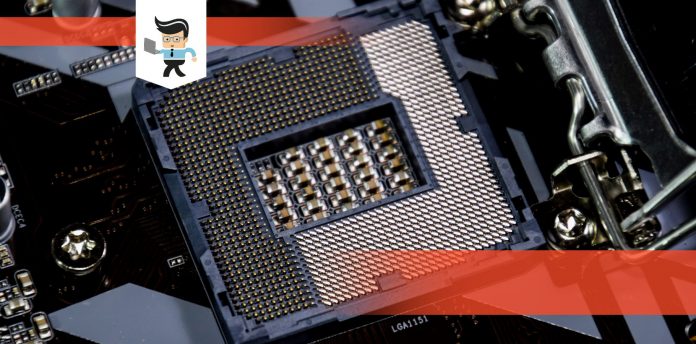 The best LGA1366 CPU is a type of socket designed and developed by the famous processor manufacturer Intel. Also known as Socket B, it was first released in 2008 to inherit Intel's LGA 775 (Socket T) in high-end computers and performance desktop segments.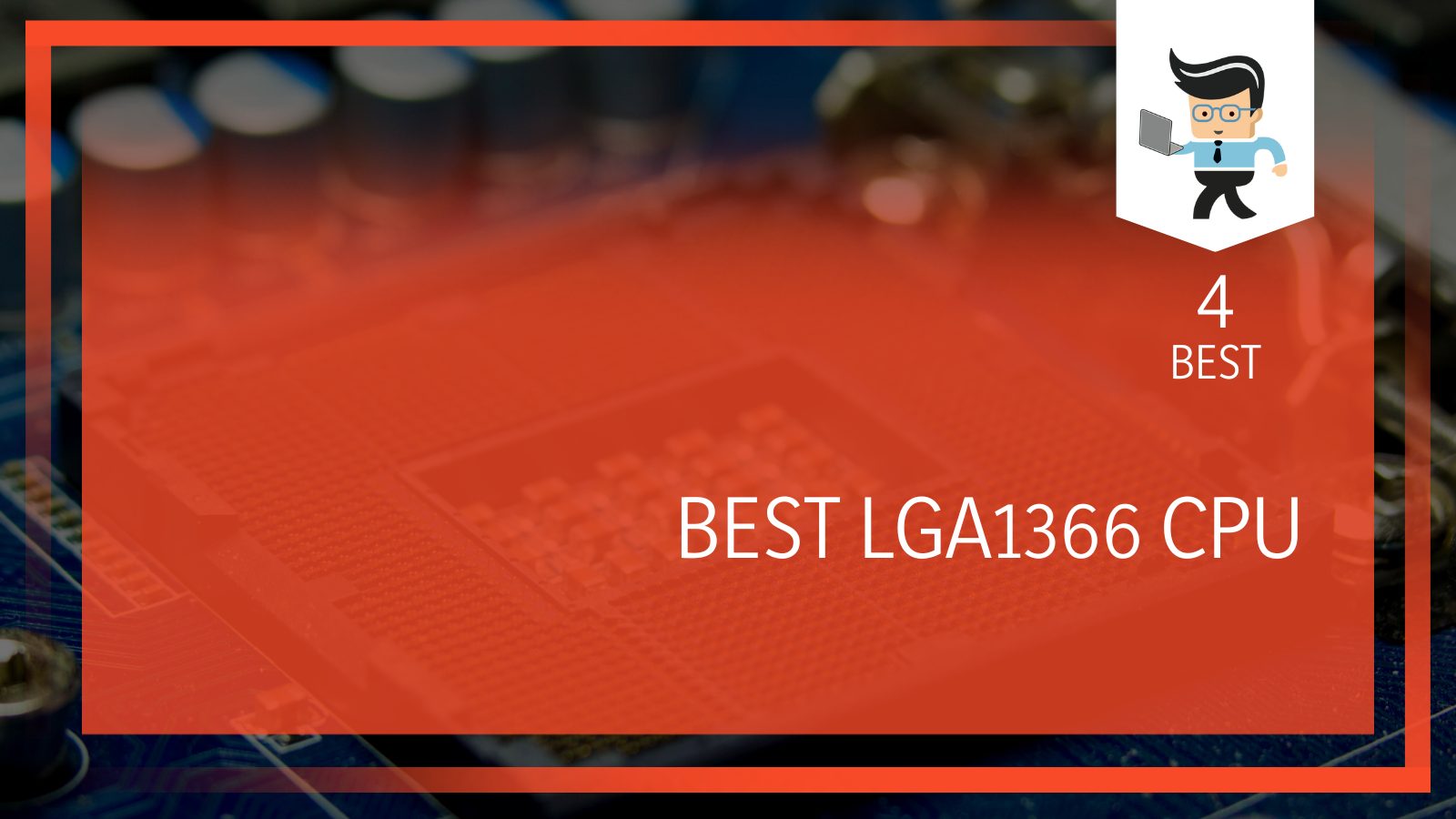 The LGA 1366 carries features that make it better than previous versions and suitable for tasks like gaming. In this complete guide, our expert tech team takes you through four models, their capabilities, and which one stands out.
Comparison Table
Product
Details

Best for midrange gamers
Maximum energy efficiency
Extended Memory 64 technology

Best for midrange gamers
Enhances the performance and speed of systems
Gives faster access to a large amount of data

Best for midrange gamers
Supports Advanced Technologies
Supports error correction code memory

Best for low to midrange gamers
Good data transfer speed
Supports Intel Virtualization Technology
The 4 Best LGA 1366 CPU Product Reviews
Our complete review has four top-selling options you can choose from, where our expert tech team has done their best to tell you more about each and how they can affect your setup's performance.
Pros
Nice speed levels
Will enter Hyperthreading mode with twelve cores
Easy installation
Cons

The Intel Xeon X5675 is a socket LGA1366 variation. It was a server/workstation processor with six cores, launched in 2011. As a part of the Xeon lineup, it uses the Westmere-EP architecture with Socket 1366. Thanks to Intel hyperthreading capabilities, the core count is doubled to twelve threads. While that will boost performance, you can have more when up to two Xeon X5675 CPUs. Both can link up in a multi-processor (SMP) configuration.
The Xeon X5675 SLBYL has 12MB of L3 cache and operates at 3.07 GHz by default but can boost up to 3.466 GHz, depending on the workload. After this, Intel built the Xeon X5675 on a 32 nm production process using 1,170 million transistors. However, the multiplier is locked on Xeon X5675, limiting its overclocking capabilities.
A TDP exceeding 90 W will consume a good deal of power, so decent cooling is needed. Intel's processor will support DDR3 memory with a triple-channel interface and ECC memory. Those are essential capabilities for mission-critical systems if you want to avoid data corruption. For effective combination with other components in the system, the Xeon X5675 SLBYL uses a PCI-Express Gen 2 connection.
We can say that this processor is fit for its purpose, thanks to its standard features and specifications. It has the battery capacity and space cache and will graduate to twelve cores. However, it lacks integrated graphics, which is essential, and you might need a graphics card to run it without stress. Hardware virtualization is available on the Xeon X5675 and improves virtual machine performance.

Overview
This is a renewed version of the X5675 SLBYL device. We will recommend it to easy-going users that want a straightforward processor, but it currently lacks some features.
Pros
Quality performance
Boosted speeds
Nice nominal clock speed
Hyperthreading capabilities
Cons
Limited overclocking potential

Before bringing on some of its processors like the Core i7 Extreme Edition for launch, the sampling on the Xeon X5690 was in the works. The Xeon X5690 was the fastest LGA 1366 CPU at some point with its six-core base and dual socket. It's an LGA based on the 32 nm Westmere-EP silicon.
The Xeon X5690 carries a nominal clock speed of 3.46 GHz (26.0 x 133 MHz). You'll also get a Turbo Boost speed reaching 3.60 GHz (27.0 x 133 MHz). There is a QuickPath Interconnect speed of 6.4 GT/s and supports triple-channel registered DDR3 memory with its integrated memory controller like the others in this review. The cache levels include 256 KB of L2 cache per core and 12 MB of shared L3 cache.
Another benefit to potential users is that the processor is compatible with many server boards based on the Intel 5500 and 5520 chipsets with BIOS updates. As a result, the chip can deliver a rated TDP of 130W.
With the 3.46 GHz CPU Speed from this FCLGA1366 socket, there's a lot you can achieve with the Xeon X5690. It is suitable for gaming since the setup can play games at 4K over 60 fps on a wide range of games. Some gamers will have issues with the CPU cores, though. That's because, in the long run, you need more speed to play more games than the number of cores the CPU can produce.

Overview
The Xeon X5690 is a fantastic choice with adequate speed and cores for varying functions. It's ideal for average gamers on standard PC games, but there is a limited overclocking potential.
Pros
Balanced speed and performance
Hyperthreading ability
Supports multiple server platforms
Cons
Lacks exceptional features

The Intel Xeon X5680 is a quality LGA1366 processor for users looking for a good buy at fair prices. It has a base frequency of 3.33GHz and can raise it to 3.6GHz via Turbo Boost when the thermal arena and thread count permits. Furthermore, the processor has the maximum power and thermal rating or TDP-Thermal Design Power of 130W. As such, it's on the higher end of the power range.
The X5680 processor will support many advanced technologies that can increase the processor's frequency, energy efficiency, threat protection, and data protection. Some advanced technologies include the Intel Hyper-Threading Technology, Intel Turbo Boost Technology (1.0), and Intel Virtualization Technology (VT-x). You can get more done with highly threaded applications with the Intel HT Technology.
The Intel Virtualization Technology means one hardware platform can employ multiple virtual platforms. Multiple compatible servers will also work here, including IBM Servers like IBM X3400 M3, X3500 M3, and X3650 M3 Servers.
If you're thinking about the Xeon X5680, it performs well considering its features. It has a 32 nm process with six cores and 12 threads. You can get a lot done with the processor base frequency of 3.33 GHz and the maximum turbo frequency of 3.60 GHz.
Users also get a 12 MB cache, 6.4 GT/s QPI of bus speed and 2 QPI links. The X5680 processor has an average thermal power of 130 watts, three memory channels and 32 GB/s of memory bandwidth.

Overview
The Intel Xeon X5680 processor is economical and practical with its performance. That's why we think it's a good fit for users who want a multifunctional processor for their rig.
Pros
Hyperthreading ability
Supports multiple systems
Reasonable CPU speeds
Cons
Problems with overclocking

The Xeon X5690 SLBVX 3.46GHz processor is designed to enhance your system's performance and speed. It carries some quality features and reasonable specifications for different applications. It's one LGA 1366 CPU for gaming you should consider thanks to its performance-boosting components.
The processor comes with an integrated 12MB cache. With that, you get a processor core that gives faster access to more significant amounts of data often used. The processor has more features than some of its counterparts. It also makes an ideal choice for virtually all your data-demanding or standard enterprise applications.
This Xeon X5690 has been tested and validated across many systems. It has enough support to see you enjoy quality experiences from engaging tasks like gaming. The CPU speed of 3.46 GHz and six cores contribute to an above-average gaming processor.

Overview
When you're ready to get an LGA1366 variation for your PC, consider the Xeon X5690 model. It's an excellent fit for regular gamers regardless of the few quality features.
Buying Guide
Our experts have come to the conclusion that purchasing the Intel Xeon X5690 is the best decision you can make for your setup.
– Benefits of Intel Xeon X5690 Six Core Processor 3.46 GHz 6.4 GT/s
You will get guaranteed high-quality performance and boosted speed with the Intel Xeon X5690. The Xeon X5690 was also the fastest LGA 1366 CPU at some point with its six-core base and dual socket. It is compatible with many server boards and is ideal for gaming, which makes it one of the best-selling products on this list.
– Socket Type
Socketed processors have lasted almost as long as the PC's lifespan, with a few exceptions. Sockets will always change with different generations to cater to new chip pin layouts in keeping with technological advancements. These sockets must also match current performance standards and their features. There are two major processor makers in the market, which are AMD and Intel. Both have their socket type, with Intel going for the Land Grid Array (LGA) CPU sockets.
The CPU connects with the socket through your motherboard. Whether you use an AMD or Intel variation, you'll notice each has a socket type. They're mainly three you'll come across, including LGA, PGA, and BGA. Both AMD and Intel produce LGA (Land Grid Array) processors like the LGA1366
– Cores
The Cores are the CPUs processor. Before now, CPUs had to focus on one core for a particular task at a time. However, things have changed with modern variations having up to eighteen cores in them. All the cores will be assigned to work on different tasks.
Many LGA1366 CPUs have six cores but can extend to twelve, thanks to hyperthreading.
– Caches/Caching
Caching refers to a tiny section of high-pace memory dedicated to storing and executing commonly utilized instructions and directives to accelerate software programs. CPUs will assign the numbers one, two, and three as the levels required.
Level one is the tiniest and quickest, and level three is the biggest and has the slowest processing time. Don't expect a high-speed cache rate with an old processor like the LGA1366. 12 MB is the best you can get, as observed above.
Conclusion
From our review of these four models from Intel, it's evident that one product sticks out. TheIntel Xeon X5690 is the fastest LGA 1366 CPU on this list. Even if they all have six-core bases and dual-sockets, the X5690 promises a more balanced and effective performance, which is why it comes highly recommended by our expert tech team.