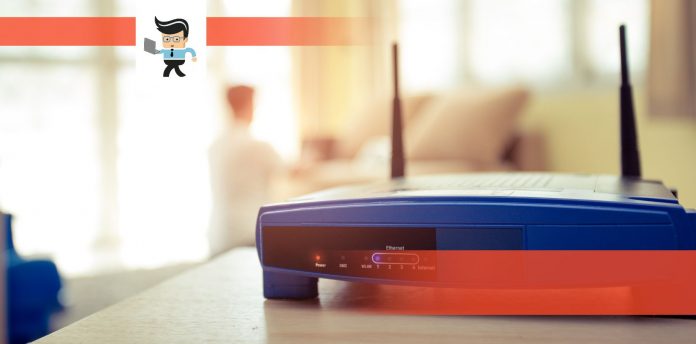 The Netgear CM700 review is about a cable modem under a brand with a popular name and advanced technologies. Netgear has lasted this long, providing robust solutions to internet connectivity via solid and reliable devices.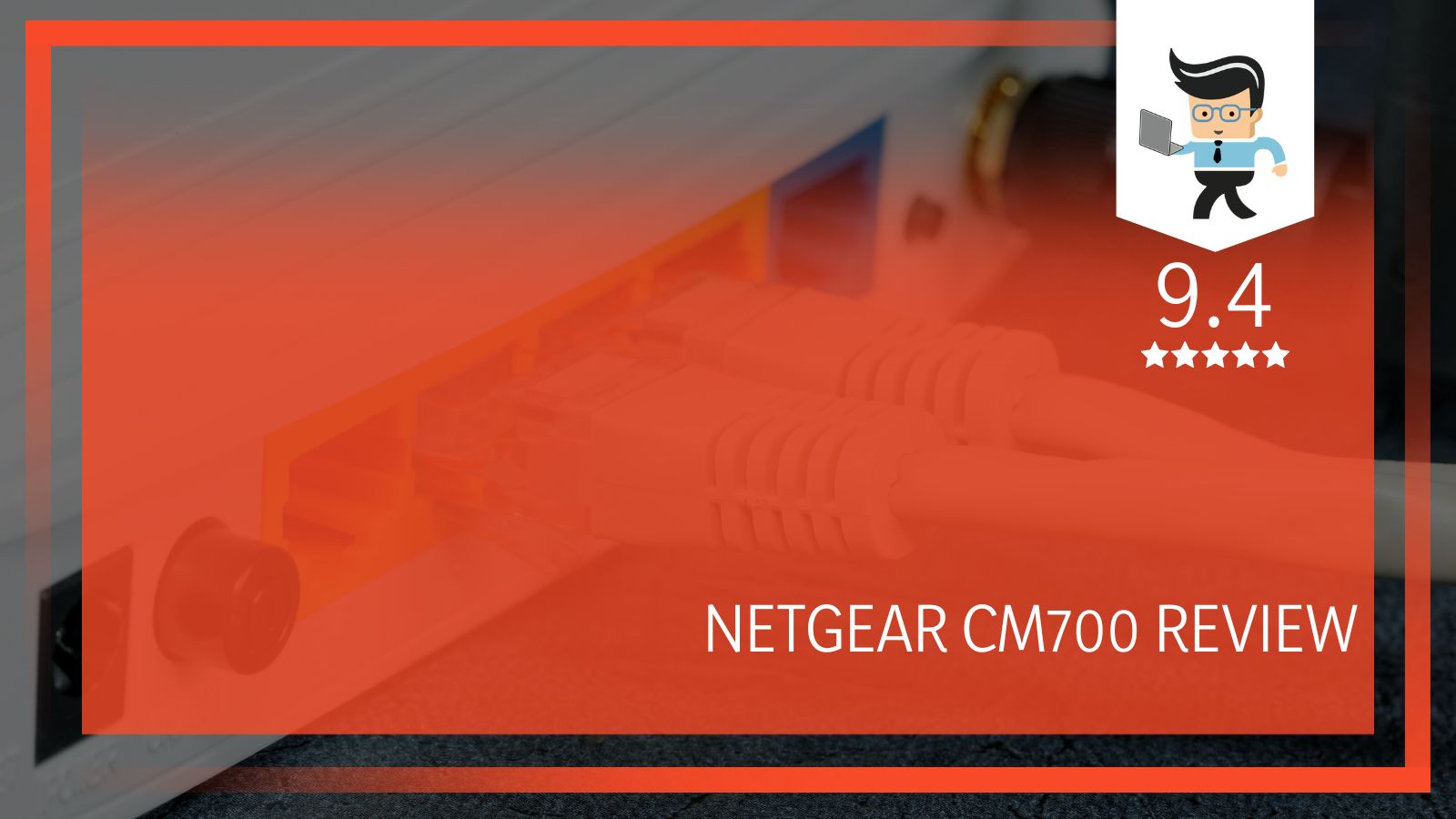 Among these devices is the CM700, which offers a valid connection for fast cable Internet with speeds of up to 1.4 Gbps.
Our review does justice to its features in a bid to help you understand how it functions and whether it's the perfect addition to your home or office setup.
CM700: Key Specifications at a Glance
Product 
Key Specifications 
CM700

Brand: Netgear
Model: CM700
Connectivity tech: Wireless
Port: 1 Gigabit Ethernet port
DOCSIS: 3.0
Channel bonding: 32×8
Netgear CM700: Fast and Reliable
You mustn't be a regular user of Netgear to know how great a brand it is. Netgear is a high-quality manufacturer for all types of devices, including routers and cable modems. One thing that's common with this brand is the precise mixture of reliability and speed.
For example, the CM700 offers some cutting-edge technology that makes it ideal for wireless connections. In other words, it is premium hardware with excellent features.
The fact is that there are many cable modems in the market, and they all sport different techs that leave them advancing each day. This particular CM700 is a 32×8 (Upstream and Downstream channel bonding) cable modem that carries top-notch performances, which makes it a high-end cable modem.
It also manages a powerful processor, which enables it to handle large loads of bandwidth with ease. That's because of its four self-governing cores, and each one is dedicated to operating high throughputs.
Our in-depth review will shine more light on what makes it worth getting.
Netgear CM700 Key Criteria
PROS
Provides high compatibility
Reliable and efficient
Durable and works with any Wi-Fi router
Simple installation
CONS
Not compatible with bundled voice services
This Netgear cable modem is a high-speed option that provides a connection to cable internet. The speeds can reach as high as 1.4 Gbps.
Also, it runs a certified DOCSIS 3.0, which is up to 32 times faster than the DOCSIS 2.0 devices. That's a lot of bandwidth for a wide range of activities and applications.
There's a solitary Gigabit Ethernet port to give users faster access and downloads. What's more, it's a device certified with all the major cable internet providers such as XFINITY from Comcast, Spectrum, Cox, and more.
The system requirements are just as easy, and you can connect without hassle. However, don't expect it to work with Verizon, AT&T, DSL providers, and any bundled voice service.
– Build and Design: Attractive and Durable
Netgear has a thing for modern designs, and the CM700 is another great one. Its sharp-angled lines, bright green LEDs, and triangular vent holes give it an aggressive, strong, yet subtle look. Everything screams performance to provide users a smooth time connecting it to different routers for a faster connection.
Also, it's not flashy but takes every element a cable modem needs and transforms it into a design worthy of its advanced hardware.
The CM700 is quite large and will require some extra space, but there's a built-in stand to help you place it in a comfortable way, and it has a low footprint.
You should leave it in an upright position. That way, both sides are open to cooling rather than closing the vents, which would generate more heat.
– Setup: A Straightforward Operation
As complicated as the installation is on some modems out there, this one is relatively straightforward. The Netgear CM700 setup takes nothing much to get it up and running.
Just connect the power, plug in your Ethernet and cable connection, and push the power button. Everything else is done by the cable modem, thanks to the dynamic handshake. When you connect the modem to your ISP, the two devices have to settle on a method of communication.
The CM700 is equipped to automatically test the different options, selecting the one that gives you the best performance. As a result, the setup procedure is entirely hands-off, something that many users will find appealing and intelligent.
However, some users might still have to reach out to their ISP to get it activated, since the modem doesn't support automatic activation.
– Bandwidth: Super Fast for All Applications
The CM700 uses the fastest communication technology around. That means it's capable of giving you a potential of 1.4 Gbps.
In line with that, if you have a compatible internet service, you can download data at rates of up to 175 Mbps. This is enough to download a whole 4K movie in just over ten seconds. Even if you don't see these speeds physically, they'll give you fast access to the technology.

– Super-Fast Internet: Boosted by 3.0 DOCSIS
With the 3.0 DOCSIS, it's no wonder that this is a high speed cable modem. It's built to convert data into a frequency that can be transmitted over a cable line, along with many others. The previous version was the DOCSIS 2.0, which allowed for a maximum throughput of 42Mb/s per channel.
But the 3.0 upgrade allows these channels to be "bonded" or used together as if they were one ultra-fast connection. Now, the 3.0 uses a maximum of 32 bonded channels, and the CM700 supports all of them.
Pretty impressive, right?
– A Few Words on the 32-Channel System
The drawback with this upgrade is that few ISPs have the bandwidth to support these connections. And if they do, their network wouldn't be capable of supplying the connection for long.
However, getting a 32-channel modem like this one is still better. If you're asking why, the thing is this: Channels are often crowded, and many modems out there still use four or eight-channel systems.
When you use the 32-channel system, the modem can select any of the available channels. If there are crowded ones, you can change them by taking advantage of whichever are the least occupied. That way, you get the best connection speed possible.
The upstream channels are limited, though. You get only eight channels available, which is still the best option on the market with more than fair upload speeds.
– Compatibility: Works With all ISPs
The CM700 32×8 cable modem follows the 3.0 DOCSIS standard without missing a beat. What this means is that it works with almost every ISP on the market.
Even if you use a small local internet provider, it's safe to say that it will be compatible with it. However, much larger ISPs require modems to be certified before they're allowed on the service.
While certification is a long and somewhat expensive process, Netgear makes things more accessible thanks to its relationship with many ISPs. As a result, this CM700 is certified to work on XFINITY from Comcast, Time Warner Cable, Charter, Bright House Networks, and many more. Also, this modem is compatible with the Nighthawk X10 AD7200.
This is a unique connection because the router ranks as one of the fastest on the market. These two devices share some unique qualities, including the same powerful QoS service, which helps to prevent common network issues.
In addition, the Nighthawk can keep tabs on all of the users on your network, while the CM700 ensures your essential data is delivered effectively. That way, the combination makes for a serious and practical piece of networking hardware.
– Load Balancing: Efficient Processor To Handle Loads
The Netgear CM700 firmware adds to an already effective way of dealing with bandwidth load. The fact is that you can't expect the bandwidth to flow into your network without following some simple steps.
No matter the application you're using, there's a division of active internet connections to individual packets. For example, playing online games takes its packet, and so does browsing on the web. The modem accepts these packets, repackages them, and makes the transmission to your ISP.
A positive of this cable modem is the powerful processor it comes with. The professor can handle large loads easily thanks to four independent cores, each of which is dedicated to high-performance throughput.

– Overview
The CM700 modem is the perfect router companion and offers exceptional performance to fast internet speeds reaching 1.4. Gbps. Its solid build, premium speeds, and design make it a unique device for networking users.
Netgear CM700: Frequently Asked Questions
1. Do I Need To Set a User Password for This Device?
You don't need to because this is not a wired modem or a Wi-Fi router. It's a modem, so passwords will only work if there is a wireless connection such as Wi-Fi. It will create a signal out of the cable outlet so that it becomes a wired connection.
2. Do I Need a Monthly Subscription To Use This Modem?
Not at all. You get to buy this device once, and you're free to do as you want with it rather than pay monthly fees that add an extra financial burden.
You also get connectivity ports, including the Gigabit Ethernet option you can use to connect to a Wi-Fi router or PC, coupled with the cable/coaxial port.
3. Why Should I Buy This Cable Modem?
If you're wondering why this cable modem makes sense to have, it offers a reliable and fast internet connection. That's the main reason why most users would need such a modem in the first place. What's more, it uses the quickest communication technology with the capacity to deliver 1.4 Gbps.
If you're into internet-intensive tasks like 4K streaming and online gaming, you should get this mode. It's compatible with the best ISPs, user-friendly, and easy to set up.
Final Thoughts: Who Needs the CM700?
The Netgear CM700 specs make for an exciting proposition if you want the best performance networking hardware. It is a 32×8 cable modem and an excellent buy for anyone who needs a reliable and fast connection. However, there are two main categories of users that require this cable modem.
If you're paying for a high bandwidth connection but can't get the full performance of the service, this modem is worth getting. Sometimes, the bandwidth connection you pay for doesn't offer the advertised speed rate, especially if the area you live in has high bandwidth traffic. In this scenario, the CM700 will provide an excellent solution for the performances.
Another group of users who will benefit from using the CM700 cable modem require the fastest internet connection available, and at all times. An example can be constituted by freelance workers in the IT field. With the 3.0 DOCSIS in this modem, you're getting a high-performance device that will last for years.
In any case, the CM700 is worth its features anywhere, and it sure helps that compatibility with almost all the ISPs is a given.