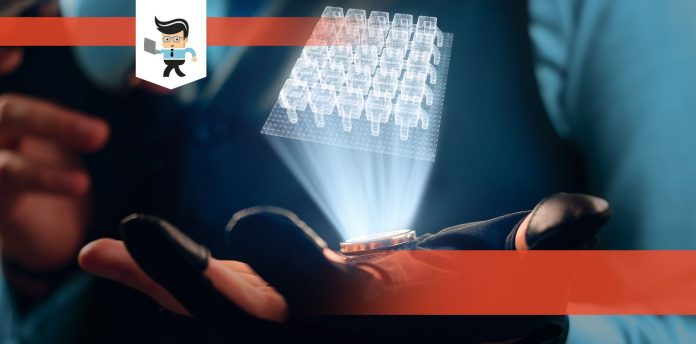 Our Arctic Silver 5 vs MX4 comparison is necessary because modern CPUs often give plenty of heat during both average and intensive tasks. That's why you need the best tools, equipment, and latest accessories to take the edge off them and ensure that your rig keeps running smoothly.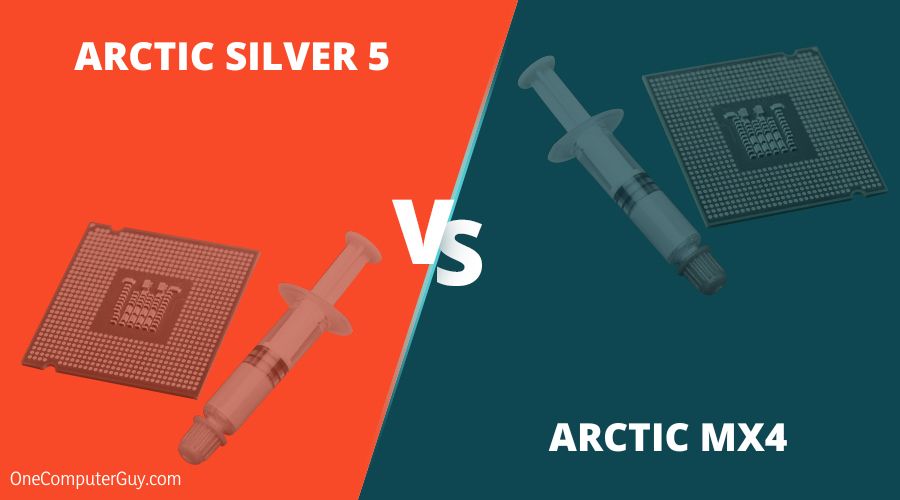 No matter what you do with your computer, these two products on review present the chance for you to give your CPU and processor the cover they need. Read on to discover what our experts found out about both devices after putting them to the test!
Outline of the Key Specifications
Product 
Key Specifications 
Arctic Silver 5

Brand: Arctic
Model: Silver 5
Materials: Micronized silver
Thermal conductivity: 8.9

MX4

Brand: Arctic
Model: MX-4
Materials: Carbon micro-particles
Thermal conductivity: 8.5
Arctic Silver 5 vs MX-4: Which Thermal Paste Offers More?
Thermal pastes are important in this day and age, and the battle of these two popular options makes for good reading. The Arctic Silver 5 and MX4 have seen many debates from users and reviewers operating on computers and other devices. Our experts took on the challenge, ready for the quest of finding the one that works best!
We must also state that there are many thermal pastes on the market, which have the job of lowering the temperature of your computer by more than a few degrees. Degrees here sound small, but even if you're not an ardent gamer and enthusiast, you might know that a minor change in temperature can make a world of difference.
Perhaps, you have an old thermal tube in your collection you haven't used in a long while. You'd best check it now, because they have a shelf life of only three years, and it wouldn't be wise to use a stale or older paste.
When it's older than the recommended period of use, the paste will begin to degrade. As a result, it's always best to buy such products from proven businesses that guarantee value. These two thermal options are from a verified source, and our review helps you choose between the two.
Pros
It has 99.9 percent pure silver
It will lower CPU temperature by 3 – 12 C
It's easy to apply and remove
Non-electrically conductive
Cons
The paste will dry out
Requires curing to get the best temperature
According to the brand, the Arctic Silver 5 thermal paste is a high-density paste, and it's easy to see this is true when you squeeze it from the tube. Also, the thermal paste comes composed of 99.9 percent pure micronized silver and is non-electrically conductive. With its design and quality, it allows for highly effective and lasting cooling.
However, there's a little talk about it being difficult to install.
The Silver 5 is also one of the best thermal pastes and fits a wide range of systems, no matter the coverage area. That is because it has a more extensive fan base than some other thermal options.
– Materials: Effective and Safe to Use
The Silver 5 has quality materials and properties to boost its effectiveness in your computer. To that end, it contains over 88 percent of thermally conductive filler by weight. In addition to the micronized silver present, you can also find sub-micron zinc oxide, aluminum oxide, and boron nitride particles.
– Performance: Efficient Cooling
If you apply Arctic Silver 5, you'll notice that it has a high-density filling of micronized silver and enhanced thermally conductive ceramic particles. As such, it provides a new level of performance and stability for your CPU.
There's a bonus tool included in the package, which is handy to keep your hands clean and dry.
We like that the paste uses a micronized silver paste alongside ceramic particles to create a high-performance and durable design. Parts of the composition of aluminum oxide, boron nitride and zinc oxide solution will provide lower load temperatures than you'll get from standard compounds.
– Coverage Area: Covers a Wide Spot
According to the manufacturer, the coverage area of the syringe will cover at least 15 to 25 small CPU cores or six to 10 large CPU cores. That also equates to two to five heat plates.
Also, at a layer that's 0.003″ thick, the 0.12 ounces syringe will cover approximately 16 square inches of adequate coverage from one tub.
In addition to that, users get three to 2 degrees Celcius lower CPU full load core temperatures. That's more than standard thermal compounds or thermal pads. That's the case when measured with a calibrated thermal diode embedded in the CPU core.
A drawback that seems to follow this thermal paste is that it often requires curing before achieving the best temperatures. It could take a potential 200 hours and several thermal cycles to achieve maximum particle to particle thermal conduction, and curing is necessary to do that.

– Overview
Going by our Arctic Silver 5 review, we can say that it's the perfect thermal paste for users who perform CPU-intensive tasks and functions. It's the ideal choice to keep your system cool and running.
Pros
The thermal paste won't dry out
Offers top-notch cooling
Suitable for overclocking needs
It is metal-free and can last for eight years
Cons
Even if you're a beginner, you'll find the Arctic Silver MX-4 easy to apply.
What's more, it doesn't contain any metallic particles to impede electrical conductivity. It's a bit new to the world of thermal pastes, but it's attracting a lot of attention. That's why we are comparing it to the Silver 5 above.
– Materials: Infused With Quality
The Arctic MX-4 is free from metallic particles, so if there's a spill on your board, no harm will be done. That's the case even if it comes in contact with every pin on your CPU. If it does, cleaning it is all you have to do.
It's a thermal paste made of carbon microparticles, which guarantee a very high thermal conductivity. In line with that, the heat from the CPU/GPU is dissipated quickly & efficiently.
– Performance: Will Last a While
We like that the Arctic MX4 performance is built to last over time. According to Arctic brands, you don't have to reapply for up to eight years.
Besides that, it comes in a 0.64-ounce tube, providing enough thermal paste for multiple applications. However, its low shelf life means you shouldn't hold on to extra paste after applying it to your cooler.

– Overview
If you want a thermal paste that doesn't require curing at any point to get the best temperature, this one is worth considering. Also, our Arctic MX-4 review shows that it won't compromise over time, and you won't need to reapply for at least eight years.
Arctic Silver 5 vs MX4: Head-to-Head Comparison
The main difference between Arctic Silver 5 and MX4 is, MX4 is safe and straightforward to apply and install with a better performance while Arctic Silver 5 features thermal conductivity.
Performance and Quality
Winner: MX4 
The Arctic Silver 5 thermal conductivity is one of the key reasons why it's in demand. It's a good choice for users who want to paste it to multiple devices.
You also get effective cooling for an enormous number of surfaces before the tube is exhausted. Also, it's an oil-based paste that is better than what you'll find in less expensive thermal pastes.
However, we prefer the lasting power offered by the MX4, and it is often the first consideration of many here. It's safe and straightforward to apply and install.
What's more, it's designed to last for eight years. Your CPU will probably need changing before it wears out. It's not as capable for multiple CPUs, but it will complete two processors and still have leftovers. Along with its better performance, it's relatively inexpensive and reliable.
Thermal Paste: Mini Buying Guide
Whether you opt for the MX4 thermal paste or some other brand and model, there are certain features to watch out for. To that extent, here are a couple to ease your search for the best paste.
Viscosity and Ease of Application:
A danger to look out for with thermal pastes is electrical conductivity. Apart from that, some pastes are more challenging to apply than others.
Viscosity is essential, and you should understand it before buying a thermal paste. The paste you choose shouldn't be too thick to apply, but if it has enough viscosity, you'd have minor issues using it.
The Arctic MX-4 thermal compound paste has enough quality to keep you going for about eight years. As such, it presents a standard. That's why any thermal paste shouldn't be installed regularly.
If you have to reapply it all the time, it lacks enough quality. How long it serves your computer is also a good indicator of a thermal paste's quality.
When you're searching for the ideal quality thermal paste to use, it's difficult for a potential customer not to inquire about the number of years it will last.
However, most pastes make it to the shelf and don't last as long after that. The fact is thermal pastes don't age well, so it's best to apply it fast before it gets worse.
Frequently Asked Questions
1. What Is a Thermal Paste?
A thermal paste is a thermally conductive substance sold in fluid form and applied between a CPU and its cooler. When used, it ensures there's no gap or space between the processor and its cooler.
As a result, heat is dissipated through their connection. An MX-4 thermal paste and the Silver 5 reviewed here are good examples of quality pastes.
Conclusion
These two thermal pastes are excellent additions to your rig and computer. However, we are going to pitch our tent with the MX4. It has better all-round delivery on temperatures and performances.
Unlike its Silver 5 counterpart, it doesn't need curing for long hours for optimal performance. The Silver 5 requires up to 200 hours, thus it can represent a higher commitment than you might like.
We're not saying that the Silver 5 released in 2004 is a bad option, but the MX4 is too recent a technology to overlook. It will maintain low temperatures throughout and last years without changing. That's a huge advantage, especially if you're planning on using the exact same CPU for all those years.