Our Netgear C7100V review talks up a router that arrives with more than a reputation for being smooth and fast. It's a two-in-one modem + router product, which offers many cool capabilities backed up by an excellent processor and the latest technology.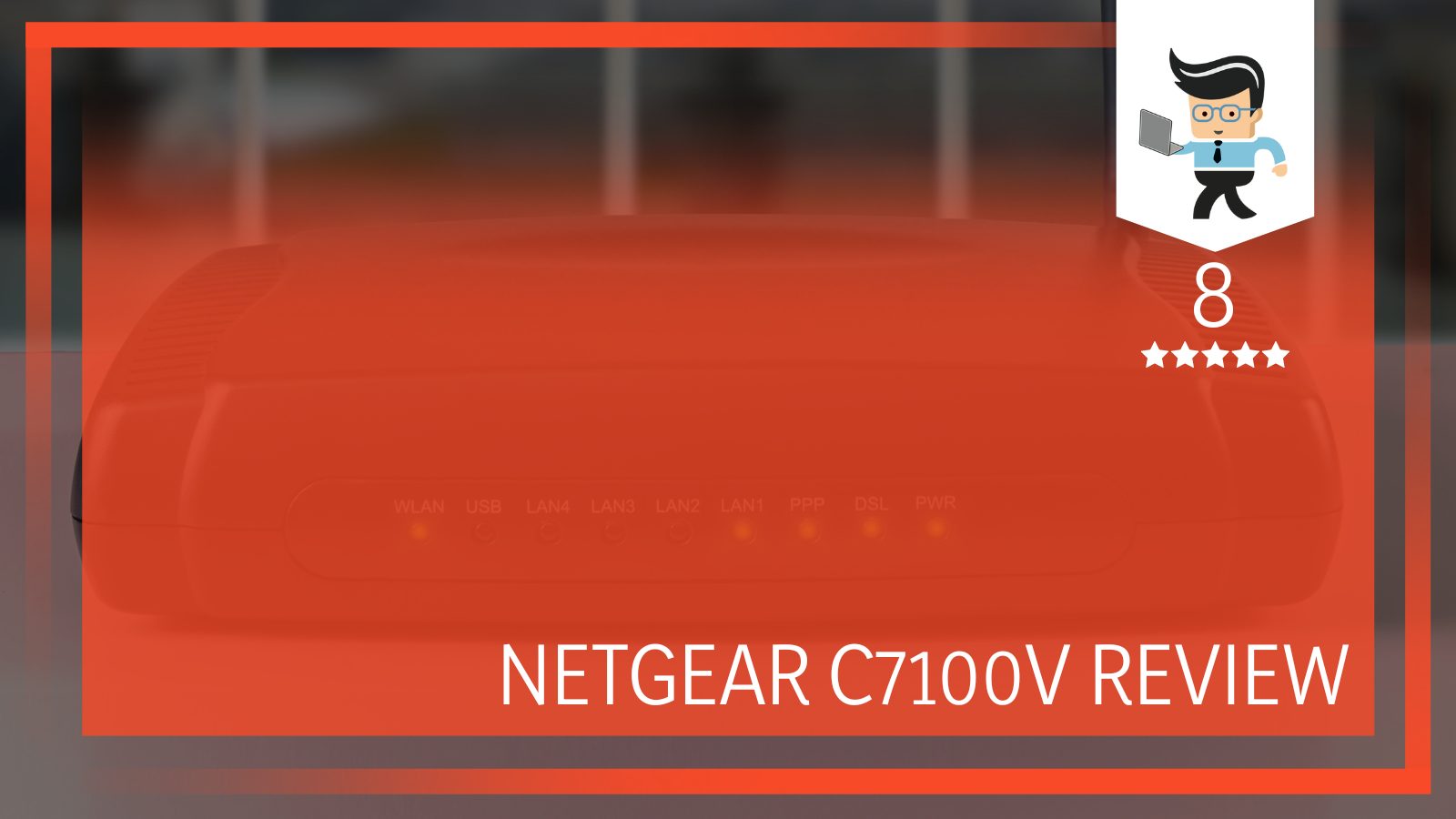 Normally people just identify a product or device that they want and pay for it. That's not the case here, because we bring you all you need to know about this device, its features, and drawbacks.
C7100V: A Glance at Key Specifications
Product 
Key Specifications 
Nighthawk C7100V

Brand: Netgear
Model: C7100V
Data Transfer Rate: 1.9 Gbps
Control Method: Voice
Processor: 1.6GHz
Operating System: Linux
Connectivity Tech: Wi-Fi/Ethernet
Ports: 4 Gigabit
USB: Two 2.0
Wireless Type: 2.4 GHz Radio
Security Protocol: WPA-PSK, WPA2-PSK
Channel Bonding: 28X8
DOCSIS: 3.0
Netgear C7100V Review: A Host of Outstanding Features
The C7100V is a notable router and offers unique qualities you won't find on so many other options. It backs that up with a long range coverage that will cover your entire house, which means you don't have to move around before you get stable and fast signals. Other options will have your signals blocked with walls and other hindrances.
It's a machine all by itself, and the beamforming+ is proof of that. It helps to strengthen a weak connection over your Wi-Fi range. For example, if the connection is weak in one of your rooms, you can use the beamforming+ as a signal booster.
There's a triple play plan at work here, which makes it unnecessary for users to have additional equipment. With that, you get two telephone connections and support for VoIP communication.
It wouldn't be a top device without ways to connect more devices. There are USB and Ethernet ports coupled with the fact that the router doesn't dish out difficulties installing or setting it up.
So, is the Netgear C7100V worth the hype?
Keep reading!
Netgear C7100V Key Criteria
PROS
Setup is smooth and easy
Fast and reliable connection
3-in-1 router-modem combo and Xfinity voice
It has 5dBi antennas for max coverage
CONS
It comes with select compatibility
It lacks a fan and heats up quickly
There are more than enough routers and modems in the market, but not every one of them offers the advantages of a router-modem combo like this Netgear router. This is an excellent choice for various reasons, including top-quality features and capabilities.
We know that it's old, but it can compete with the best and most recent combo modem + router devices in the market.
It's also an upgrade on the Netgear C7000 as it features voice (services represented by the "V" moniker), as well as Xfinity internet. What's more, it's available without a contract.
However, as impressive as it is, this device is not compatible with Verizon, AT&T, and some other top providers. However, you do get to save a lot of monthly rental fees!
We'll look at some of the key features that make it such a quality prospect and budget router for many users.
– Speeds: AC1900 and Dual-band Wi-Fi
Fast speed is something you'd want with any router and modem combo you buy. To that extent, the C7100V doesn't disappoint, because it supports up to 1900 Mbps top-notch download speed.
With that, you can get a lot done over the internet on both frequency bands. That is because it features both 2.4GHz Wi-Fi and 5Ghz Wi-Fi frequencies.
The 2.4GHz Wi-Fi can go as much as 600mbps. That is fantastic for some functions, while the 5GHz can go as much as 1300 Mbps. As a result, you get a total throughput of 1900Mbps (AC1900).
If you're still wondering what separates the two bands, the fact is that the 2.4GHz can cover a larger area but is slower than 5GHz. The 5GHz is faster than the 2.4GHz but has less coverage area or range on the flip side. Whatever the case, both will combine well to give you a quality connection.
– DOCSIS 3.0: Channel Bonding Technology
As a top-rated Netgear modem, there's a DOCSIS 3.0 technology built into this router. With this technology, the device can cover about 1800 sq ft and connect up to 30 devices at the same time. We already mentioned that it is an AC1900 device, so the speed can also reach up to 1900Mbps.
With the AC1900 offering channel bonding technology, it helps users maintain internet speed even during peak hours. To break it down a bit, when your Internet service provider (ISP) detects an overwhelming amount of network traffic, it goes ahead to limit the internet speed for its channels.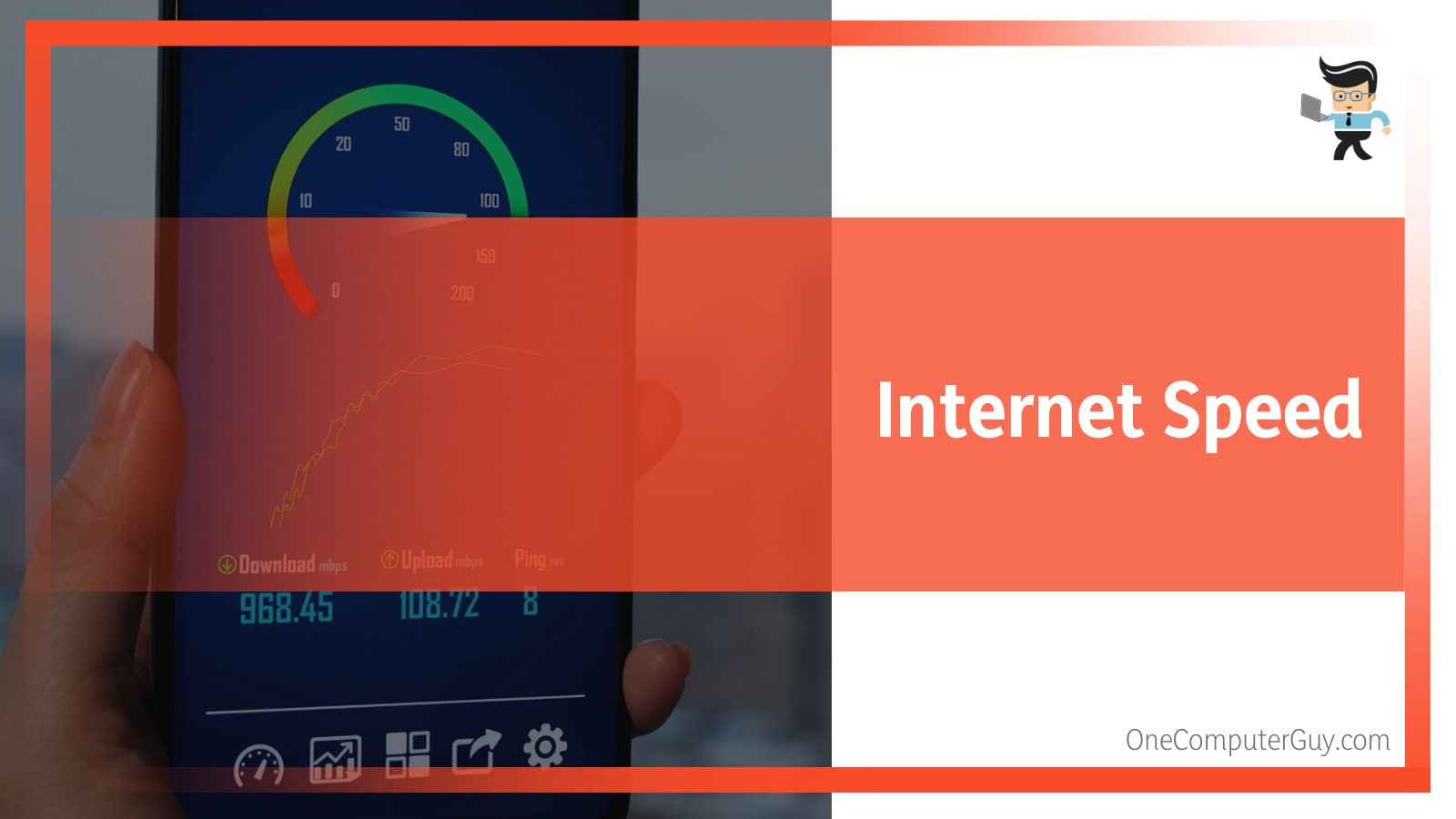 In addition, channel bonding combines every available speed on each channel to maintain the original internet speed subscription.
– More on Channel Bonding: 28×8 Downstream and Upstream Channels
Continuing on the Netgear C7100V specs, we stated that the channel bonding combines all the available speeds on each channel to maintain the original Internet speed during peak hours. That wasn't possible on older DOCSIS 2.0 devices, where multiple channels were not available.
Further, on DOCSIS 2.0 you get only one channel, making it a 1×1 device. In line with that, when the ISP limits the data speed on each channel during the peak hours, the limited speed is the only speed the DOCSIS 2.0 modem will get.
On the other hand, the C7100V features DOCSIS 3.0, with 24×8 channel bonding. 24×8 represents 24 downstream and eight upstream channels.
Also, when the ISP limits your data speed, the cable modem router with channel bonding technology can combine the limited speeds from 24 of its downstream channels and eight of its upstream channels. The result is a fast download and upload speed.
While the DOCSIS 3.0 on this device looks a great catch now, many users have complained about it not being futuristic enough. That's because other models of Netgear, like the Nighthawk C7800, use the latest DOCSIS 3.1 technology.
With that, users get 32×8 downstream and upstream channels. However, if your internet subscription is below 300Mbps, then there's no reason to purchase a DOCSIS 3.1 router-modem combo.

– Beamforming+ Technology: Fast and Extensive Wi-Fi Coverage
With this Netgear internet modem, you get a beamforming+ technology that is useful to extend your Wi-Fi coverage, reduce dead spots and unnecessary radio frequency interference. It also delivers a more stable Wi-Fi connection for voice and HD video.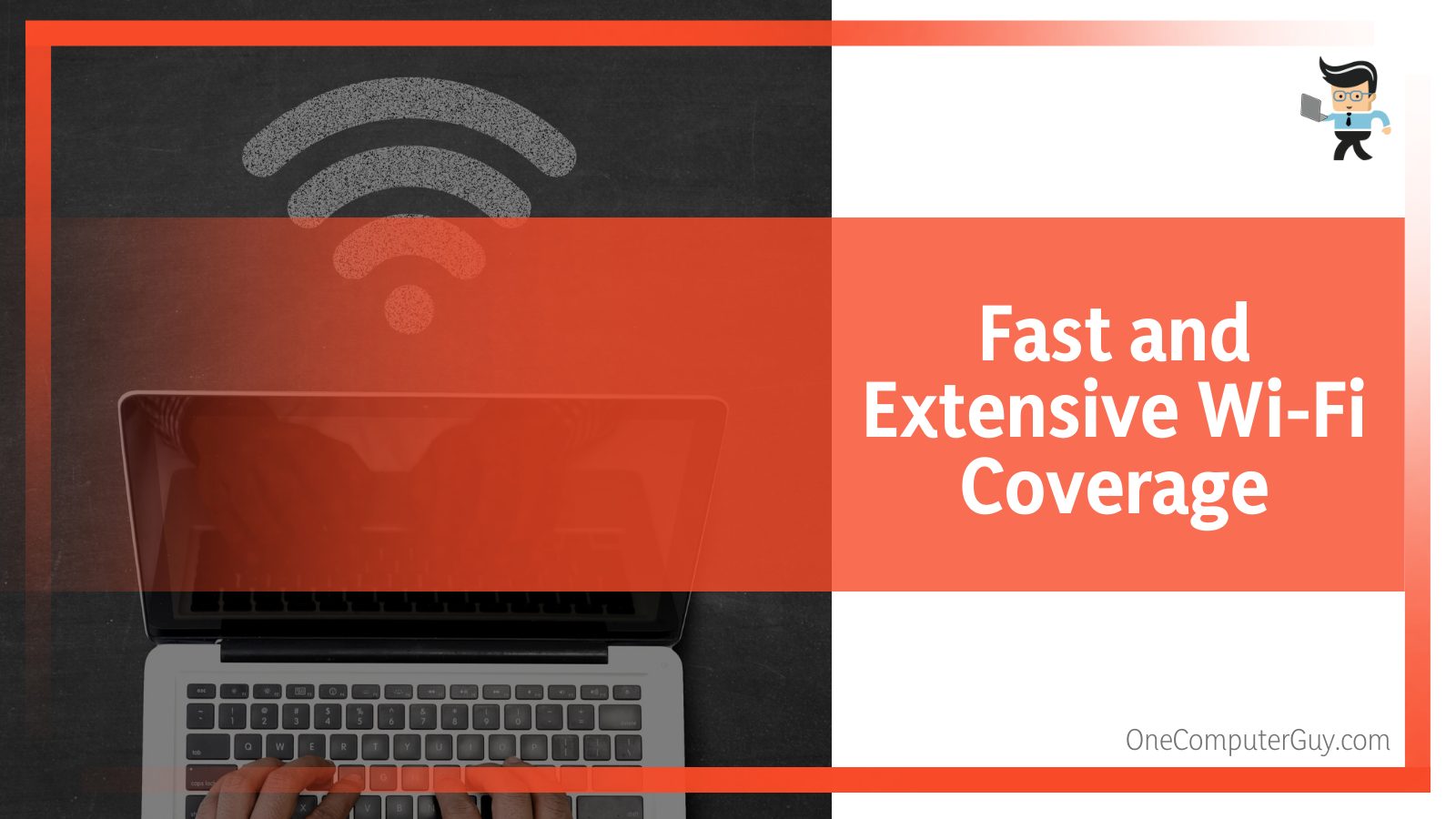 Netgear also does its bit to improve this technology by implementing the beamforming standard with a fine-tuned Wi-Fi design. That way, the Wi-Fi range and performance are improved across all Wi-Fi devices, with the 5GHz band taking the bulk.
– Telephone Jacks: Take Advantage of the Superb Comcast Voice Service
Just like we mentioned above, the "V" moniker of the Nighthawk C7100V means it is compatible with Comcast Voice service. To that extent, it comes with two integrated telephone jacks, which will enable you to utilize all Comcast Voice service features.
The service also lets you use the caller ID, three-way conference calling, call waiting, and call forwarding, among many other features.
– Ports: Enjoy More Connections
Any Netgear C7100V firmware update won't change because it's a DOCSIS 3.0 cable modem, but there are more ports to be used. Even the C7800 doesn't have as many ports as the C7100V, which boasts four Ethernet ports and two USB ports.
With these ports, you can run several devices simultaneously. For example, you can connect your printer, gaming setup, computer, and storage drive to the cable modem router without hassle.
– Optional Backup Battery: Stay Online and Connected
We would love to see the look on your face when you reach this point. That's because cable modem routers and similar devices don't have a battery. The C7100V doesn't have one either. As a result, when there is an electrical outage, your device will be inactive.
However, Netgear gets it right here by selling a separate backup battery for the C7100V system. The Netgear C7100V battery pack will support devices for up to five hours when on call and up to eight hours on standby mode.
– Security: Safe Connections and Devices
Like all top routers, you need all the protection you can get from secure systems and protocols.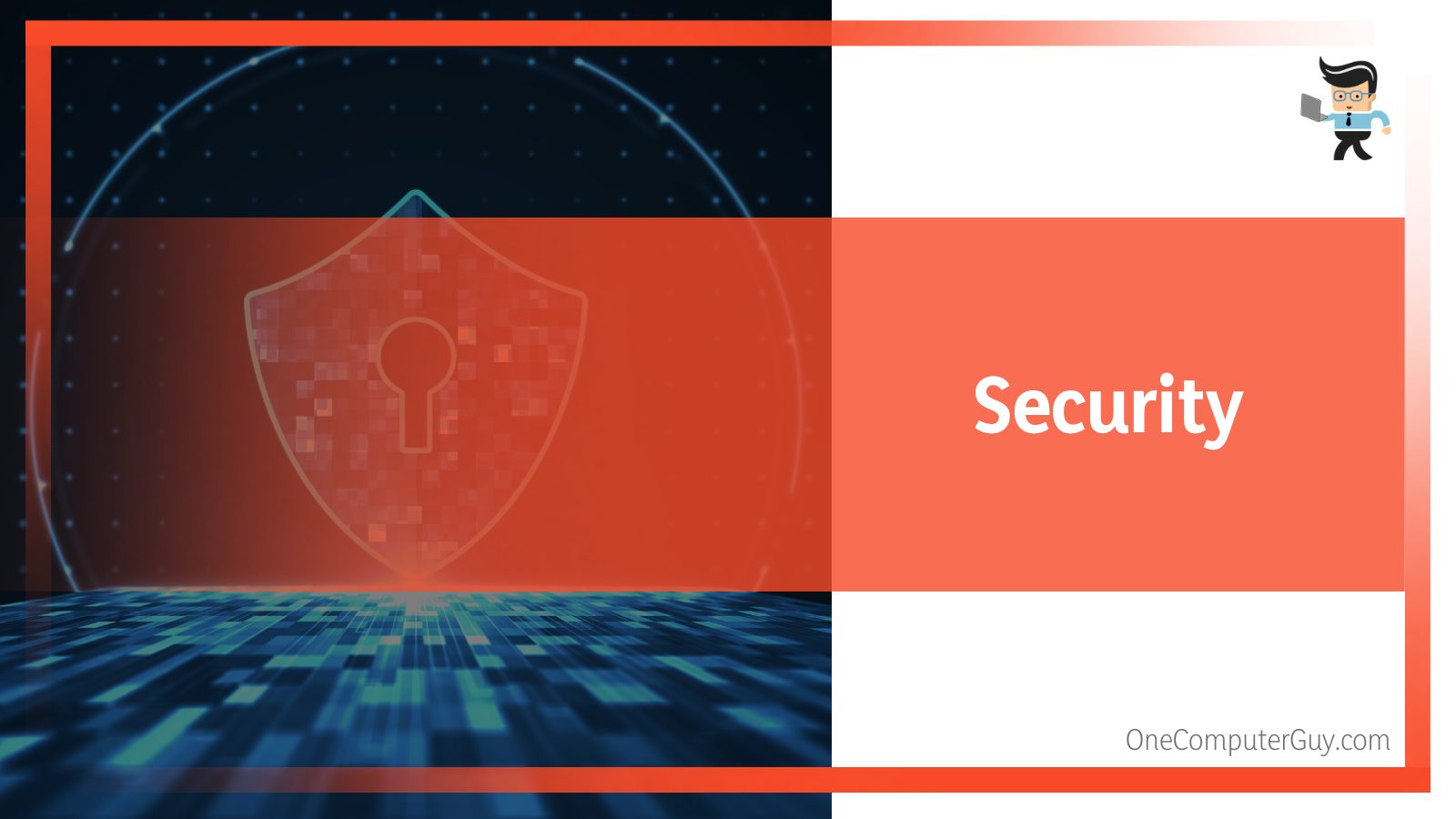 On this device, you get parental controls that let you monitor your Wi-Fi connection. That's a good addition when you have children around and want to protect them from harmful sites.
In addition, with the WPA-PSK and WPA2-PSK protocols on this cable modem, Netgear gives you a very secure wireless connection. It's easier to prevent unauthorized access to your networks. Also, the device gives you the option of a separate network access for guests.

C7100V: Frequently Asked Questions
1. Is the Nighthawk C7100V a Suitable Device?
There are many reasons that make the C7100V worth having. Many users have also given positive reviews about how it works and boosts their activities. Our review team agrees with those views, having checked it out ourselves.
It's ideal for internet-heavy users. Other benefits that make it a suitable cable modem include easy installation, speed, security, reliability, and the fact you don't pay a rental fee.
Netgear C7100V: Final Considerations
The Netgear C7100V router is as good as many options out there, if not better. It's one of the best combos available and is cheaper than others, even if it's on the higher range of price.
The fact that it's built on the DOCSIS 3.0 technology shouldn't detract from its capabilities. If you're not planning an upgrade in the future, it's a device worth considering.
With the 1.6GHz Broadcom BCM3384Z processor inside, you have a reliable device that's fast and stable. However, a few knocks for it includes not having a fan. Without one, the device will heat up quicker than others in its class.
We think the positives of this Netgear C7100V far outweigh the negatives. It's much cheaper than others, comes with many extra ports for wired connection and file transfers.
Another positive is that Netgear has made an exception with this cable modem by selling battery packs for it. If you ask us, the C7100V is more than a good enough combo with its impressive specifications.