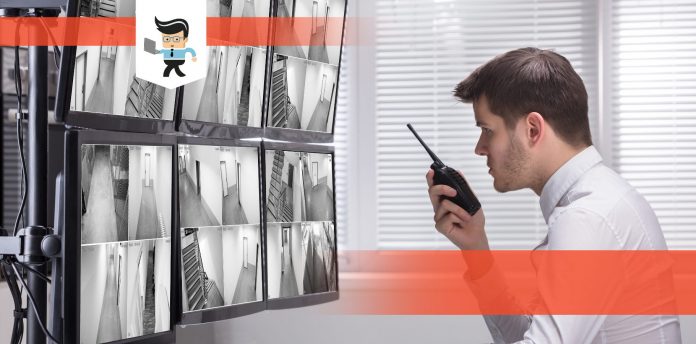 Figuring out how to mount a monitor without holes can be quite a head-scratcher, but we're here to help you through it. Your setup, whether a gaming setup or an office environment, may be made much more user-friendly by having a mounted display; but you can't always drill holes in the wall to mount your monitor.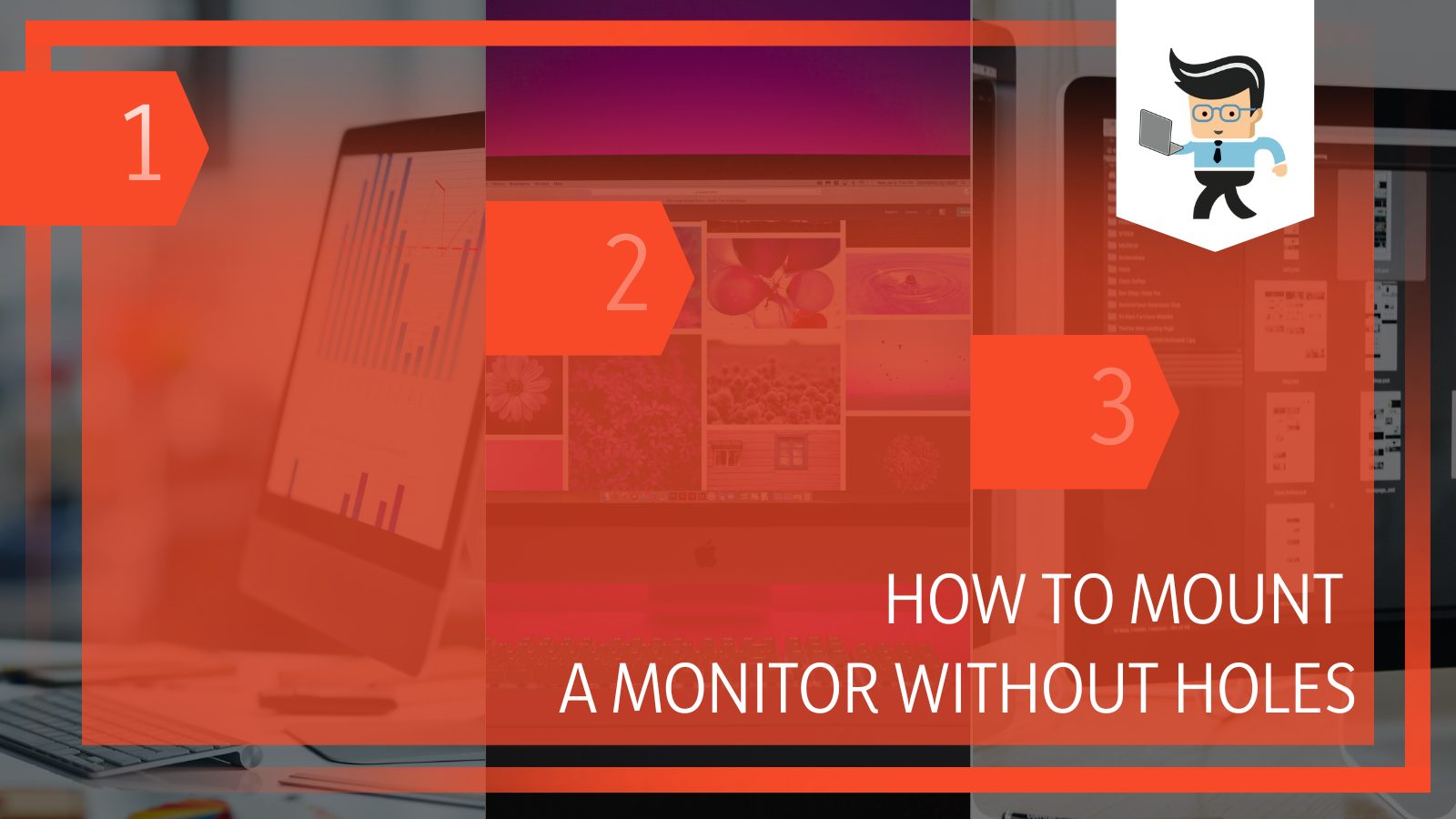 There could be numerous reasons for that, e.g., your landlord might not allow you to drill in the walls, but there's no need to worry because, in this guide, we'll be looking at how to mount a monitor without creating holes.
If you've been looking for a guide on this topic, you should read this article to ensure you're covering all your bases for when you start to mount a monitor without holes.
How To Mount a Monitor Without Creating Holes
The first step in mounting a monitor without holes is determining the adapter method you're going to use as well as gathering the supplies you're going to need. As long as you have the proper adapter for the task, it will be a piece of cake.
Let's take a look at the steps you will follow when mounting a monitor without holes. Follow these steps precisely, and you'll prevent yourself from making any mistakes that could damage your monitor when you mount it.
– Find the Purpose
So why are you planning to mount a monitor without holes? The answer to this question will affect how the process will work and the steps that you will need to take.
Many users incorrectly position their monitors too low, high, close, or far from their faces, which can result in unneeded back, shoulder, and neck strain as well as eyestrain. It is a wise decision to mount the monitor on the wall because it reduces the amount of rotation required of your upper and lower cervical vertebrae.
Doing this will also distribute more evenly the weight of your head on your neck extensor muscles in the front and back when you raise your head to look at the monitor mounted on the wall.
In turn, this evenly distributed weight reduces muscular stiffness and soreness. A wall-mounted monitor should be placed in a position that aligns your line of sight with the top edge of your screen.
Monitor wall mounts can also lessen the number of your monitor's cables and wires that are exposed with the correct installation and layout, improving your desktop's appearance. You can position the display practically anywhere you need it to be, thanks to monitor mounts. This makes for a more practical and useful display.
A wall mount monitor may be necessary if you work in an office or another setting where people frequently move around in order to keep it safe from any nefarious characters. Similar to this, it's crucial to secure monitors in public areas from thieves and vandals. Reduce the possibility of damage or theft by physically mounting it on a wall or another surface.
– Figure Out the Method You Will Use
You can use three main methods to answer your question about how to mount a monitor without holes. We'll be explaining them below.
With Adapters From the Manufacturer
Some manufacturers, like Apple, do not create VESA-certified screens, making mounting impossible. However, they offer appropriate monitor mounting adapters that can render their products mounting-safe.
You may consider these to be "aftermarket" VESA mounts. They must be purchased individually despite conforming to VESA mount standards. These often come with instructions on mounting them to your wall and are ready to attach to your monitor.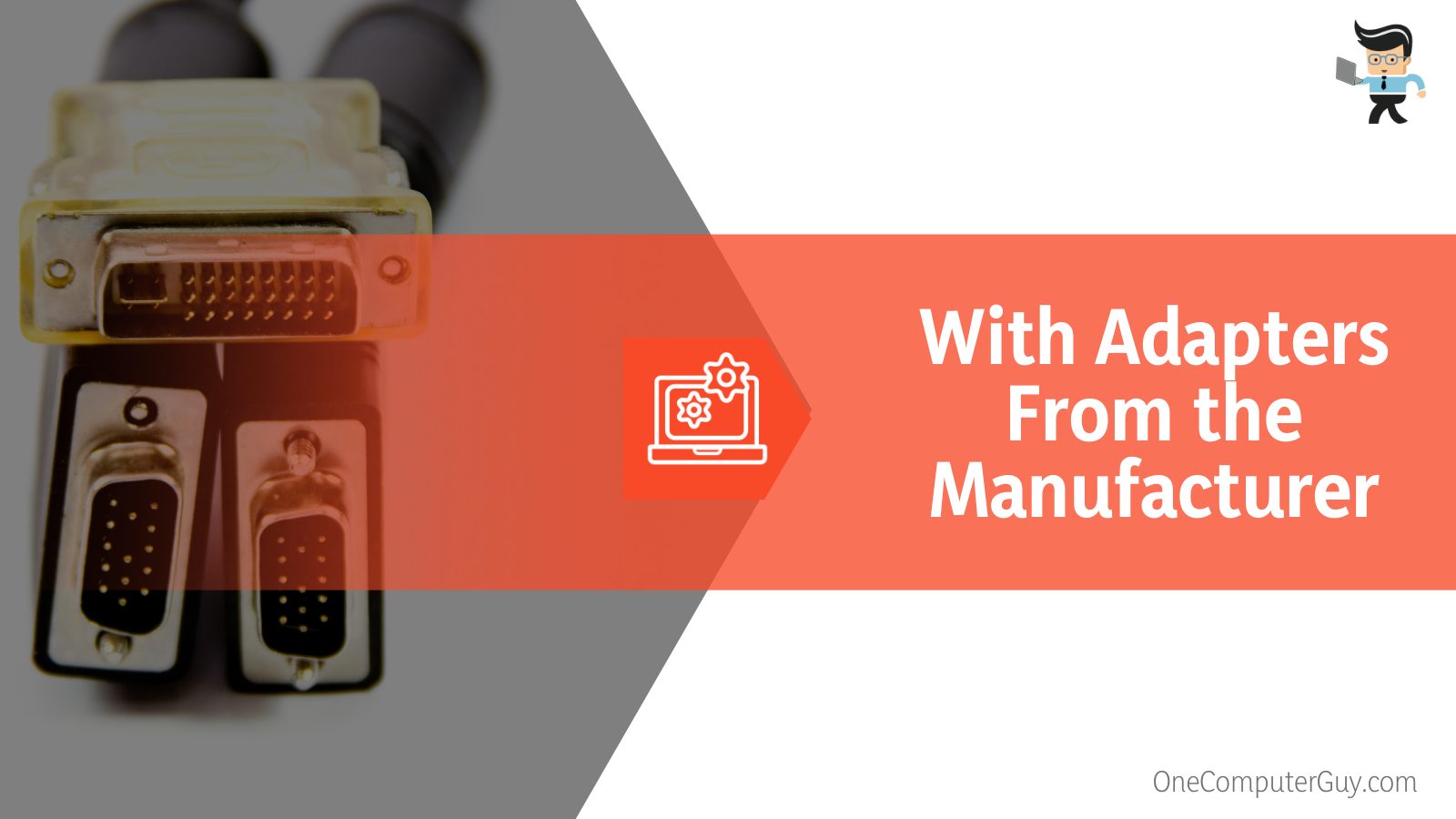 Most frequently, you'll discover that these adapters take the form of plates that you may fasten to the monitor's back.
Depending on the model you choose to purchase, this plate may need to be screwed into your display. After the plate is placed, it will have attachments so that, at your discretion, you can mount it to a stand or a mounting kit for your wall. 
Even without needing to install a mounting kit on your wall, you may purchase free-standing mounts to affix your monitor to for an ergonomic solution. This might be effective if you are in a rented apartment or business.
Getting a clip mounting kit is another excellent option for securing your monitor if it lacks VESA holes on the back. This method does not require screwing anything into the back of your display, which may turn some people off, making it considerably less invasive than the prior method.
The kind of kit you require will depend on the size of your monitor, although many of them are easily adjustable and can be used for different screen sizes. These kits are widely accessible through online shops.
This kind of mounting kit typically has four "arms" that clip onto various parts of your display and spread out to support your monitor's weight evenly. Next, you can use a mounting kit and bracket to attach it to the wall.
Additionally, adapter clips with adjustable movement are an option. To allow you to observe them a little bit around the edge of the screen, the arms of the mount extend slightly over the monitor's edges. 
Although not everyone may appreciate this, all of the options we have seen are always subdued. This is a great option for someone who is hesitant to screw items into their display.
They are frequently a smart alternative for people looking to improve their ergonomic setup on a budget because of their affordability and compatibility with the majority of displays.
You'll need to get a VESA adapter kit to mount a monitor arm without holes using a VESA compliant adapter kit. Everything you need to mount your monitor to the wall is included in this package. To use it, you should follow the steps listed below:
Based on the specifications of your monitor, get the proper VESA adapter kit. If not, it will be a waste of money.

Disconnect all connections before removing the monitor's stand.

Install screws to hold the kit's adjustable clamps in place.

The set also comes with rubber anti-slip mats. They are essential. They will protect your monitor, so it would be beneficial if you used them.

Make sure the mount is appropriately secured with all the screws.

The plates can be adjusted to the desired length.

The only thing left to do is link your monitor to the kit. Its clamps make it easy to secure in place. If you don't use the rubber pads, you run the chance of your monitor coming off the stand. As a result, as stated earlier, you must use them.
As you can see, mounting a monitor without making holes in the wall is quite straightforward. Choose the proper VESA adapter kit, then adhere to the instructions displayed on the screen. There is no justification for damaging your monitor arm by drilling holes in it, and there is also no justification for getting a new monitor.
– Gather Supplies
Before starting the mounting process, ensure you have all the required tools readily available. You need a VESA mount adapter kit for your device, a wrench, and at the absolute least, a screwdriver. Once you have these three resources, you can move on to the following stage.
– Disconnect the Stand
The monitor's base support needs to be taken out. While doing it, take care not to scratch or damage it. This is a very delicate task because multiple base support screws are located inside the display. The likelihood of breaking one of these monitors increases if you use it carelessly.
– Attach the Adapter 
Even if your monitor is a non-VESA monitor, you can still attach it with the VESA adaptor. Include the movable clamps in the stationary plates. Now secure the adaptor screws in the VESA holes on the mount. To fit the proportions of your display, you must adjust the length of both plates (top and bottom).
– Proceed To Mounting
Once you've done all these, you can go ahead and place the monitor on the mount and start using it.
How To Choose What VESA Adapter Kit To Use
Three VESA standards determine the type of adapter kit you should use, and this will depend on the size of your monitor.
– MIS-D
M4 screws are used to fasten these mounts to the display. This feature is frequently seen in monitors weighing under 30 pounds (or 14 kg). Examples of this include desktop computers and small televisions. These displays typically have a square hole arrangement of 100 x 100 mm/75 x 75 mm.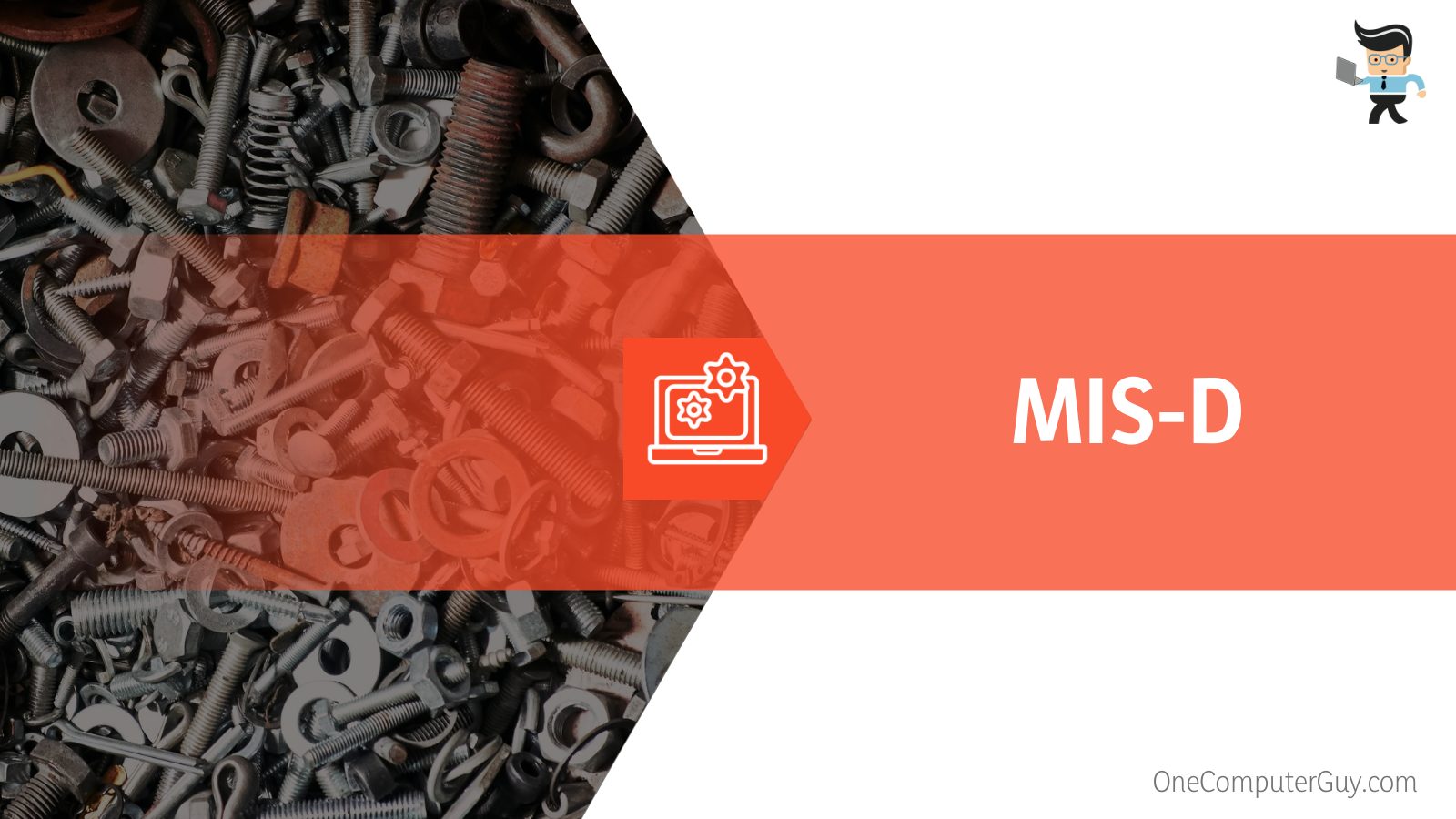 – MIS-E
Most medium screens, which are typically under 50 lbs. (or 23 kg), use VESA MIS-E. . It has a rectangular hole pattern measuring 200 x 100 mm, and M4 screws are also included for mounting attachments. An adapter kit transforms an MIS-D plate into an MIS-E display gripper.
– MIS-F
Class C M6 and M8 screws are used in the MIS-F to fasten this mount to a display. Large televisions with screens of 31 inches and higher come after this. The hole designs are typically spaced apart by 200 mm.
How To Convert a Non-VESA Mount to a Vesa Mount
You can attach a non-VESA mount to a VESA display using a converter. A converter, which is a piece of hardware, can be used to use a VESA-compatible monitor with a non-VESA mount.
Converters are available in fixed and adjustable forms. Similar to adapters, converters might not offer as much adjustability for VESA mounting. They might also be unable to support as much weight. Finding converters could be difficult because they are less frequent than adapters.
Types of Monitors
When it comes to putting your monitor on a non-VESA mount, there are no restrictions on VESA- or non-VESA-compliant monitors. In fact, it is not only possible to utilize a non-VESA mount with a VESA monitor, but it is also something done regularly by people who have a VESA mount but don't want to drill their walls to mount them. 
All you need to do for this use is buy an adaptor, which is usually relatively inexpensive and easy to install. If you want to use a monitor that uses a VESA mount with a non-VESA mount, there are adapters available.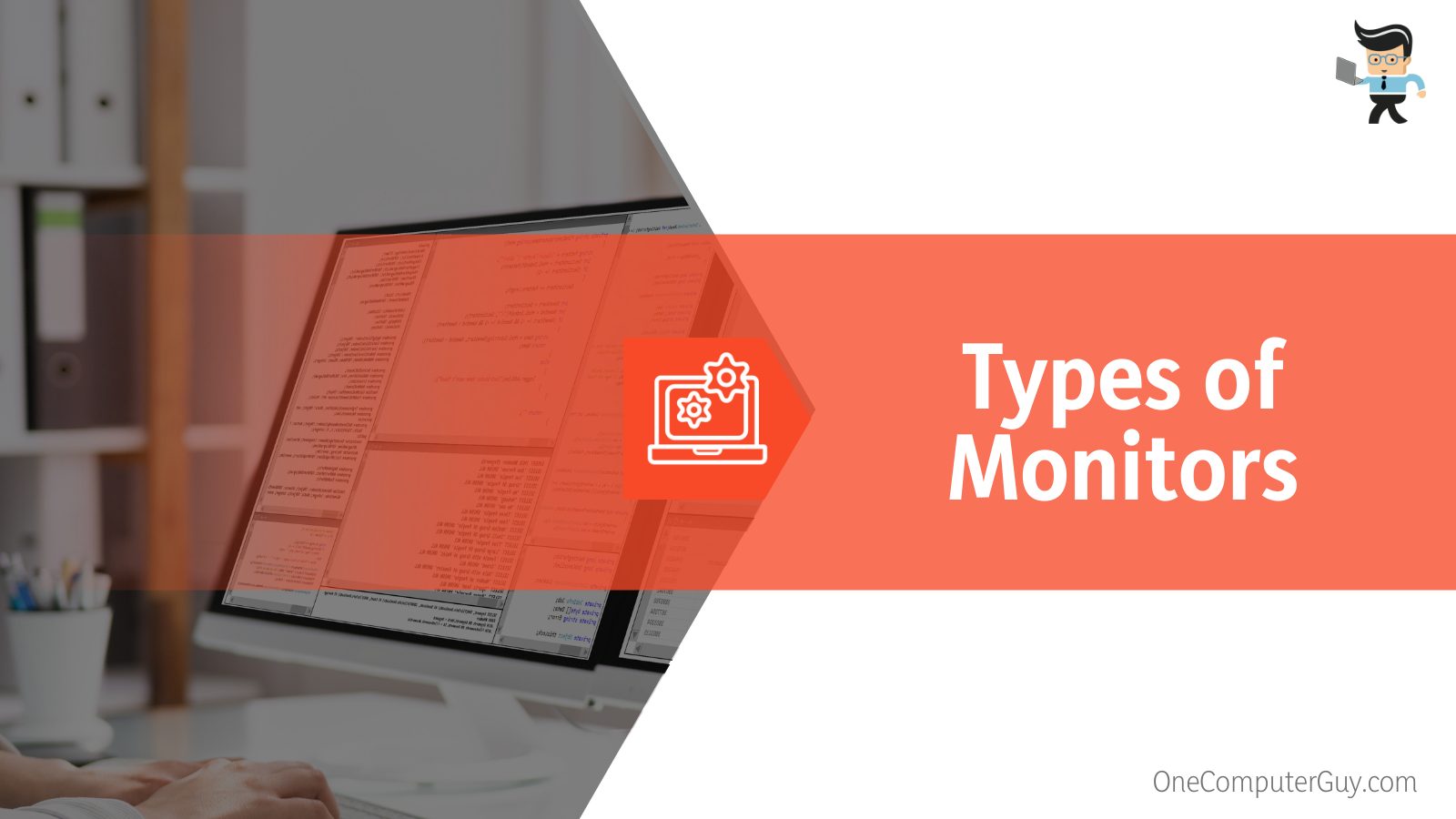 These adapters enable the use of VESA mounts with non-VESA mounts. The VESA adaptor kit comes with everything needed to install most LCD monitors up to 27″ without a VESA mount. The package comes with screws, washers, spacers, and an adapter plate.
The VESA adaptor is easy to install and doesn't require any additional tools. That is a great choice if you want to use a non-VESA mount with a VESA-compatible display. There are several considerations when using an adapter: it might not provide as much adjustment as a VESA mount, and it might not be able to support as much weight.
Since non-VESA mounts are less common than VESA mounts, finding an adapter that matches your specific monitor may be challenging. It's also crucial to read the adapter's instructions to make sure you're using it appropriately.
Conclusion
In short, if you end up needing to mount a monitor without holes, there's no need to worry because the process is quite simple. 
You can use adapter kits from manufacturers to mount your monitor

Adapter clips can also allow you to mount your monitor without holes.

You could also go for a VESA adapter kit for this purpose.

Three types of VESA adapter kits are commonly used to mount monitors without holes, and these are called MIS-D, MIS-E, and MIS-F.
Mounting your monitor can be very beneficial for you for several reasons, such as better posture and ergonomics, ease of use, more desk space, etc.
So even if you aren't in a position to drill holes in your walls for a VESA mount, you can still mount a monitor without holes in your office, studio, or gaming room. Hopefully, this article will help you prevent any possible mistakes while mounting your monitor.