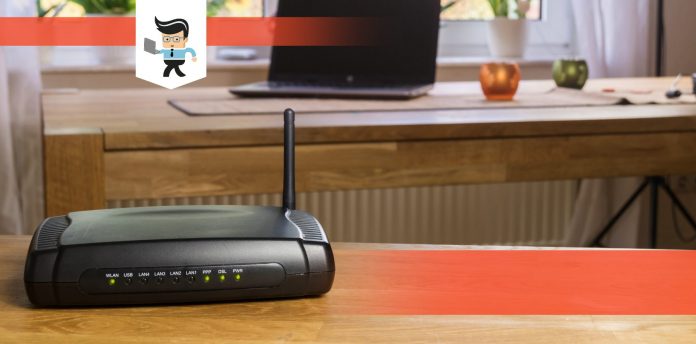 Wi-Fi routers help you function over the Internet, and the Meshforce M3 is no different. It's a top-rated device fit for your home and office.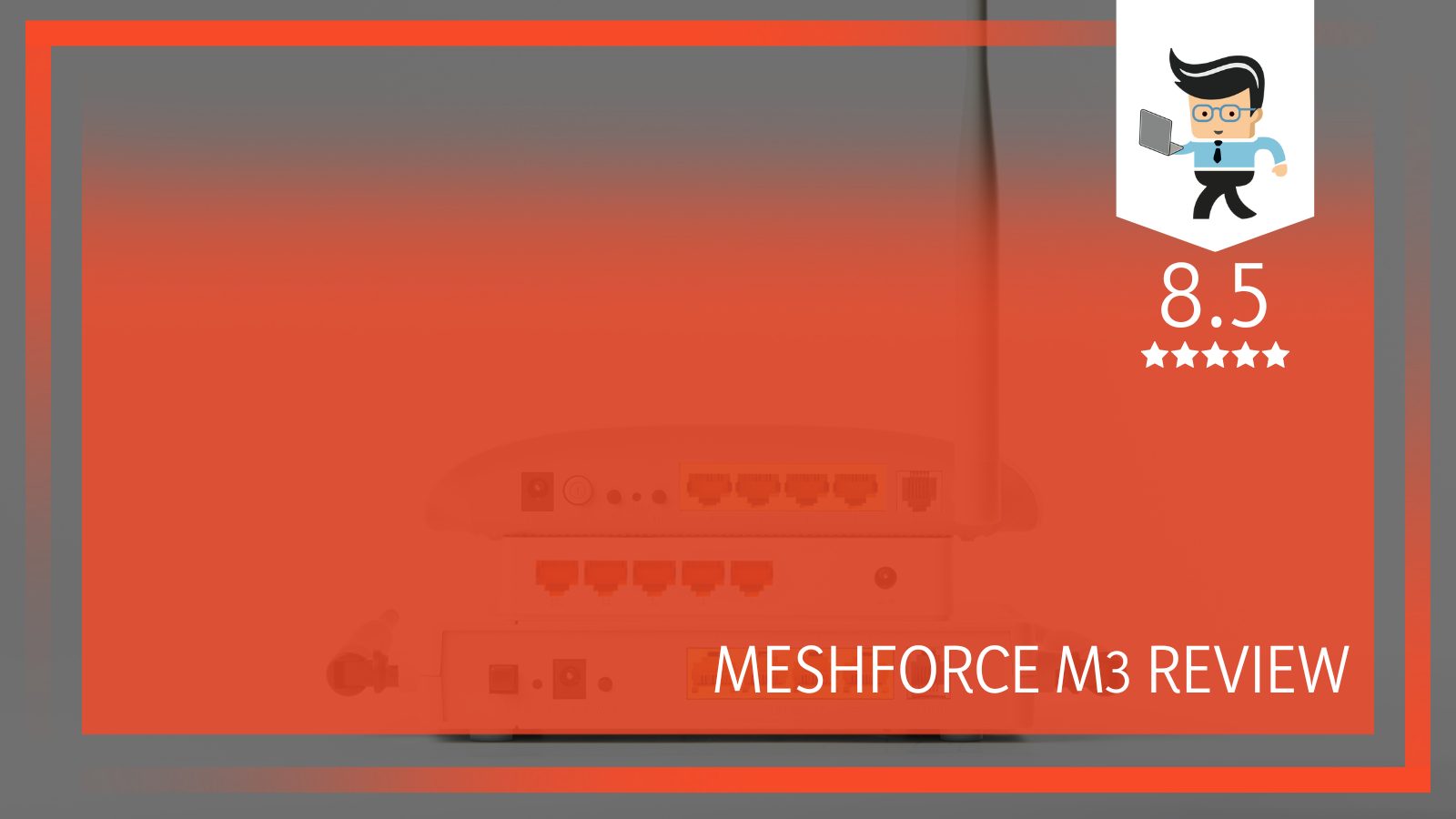 There's more to it, though. That's why our team has come up with an in-depth review of its features and capabilities. 
Mesh M3 Top Specifications
Product 
Key Specifications
Meshforce M3

Range: 6,000-square foot
Security: Parental control
Dual-band: 2.4GHz/5GHz
Ports: Gigabit, Ethernet
Meshforce M3 Key Criteria
PROS
Excellent security and parental controls
Fast internet speeds
Nice design
Wide range coverage
CONS
Requires reset from time to time
It lacks a Wi-Fi 6 component
Perhaps a wireless router wasn't too much of a big deal long ago. Well, that has changed with innovative devices all around. Now, hundreds of millions of people have more than one device that needs Internet connectivity. 
Smartphones, TVs, games, computers, refrigerators, and more, need the Internet. For this reason, it's vital to get the best router possible. The Meshforce M3 is a capable device to bridge the connectivity gap. It sports modern features that regular Internet users can identify with. 
If your old Wi-Fi router isn't going to do the job, you need a more comprehensive system like the Meshforce Wi-Fi. A mesh router makes use of two or more devices to spread the wireless signal around your location. 
It's also similar to a range extender. However, this router gives more as a three-piece Wi-Fi mesh system that can cover up to 6,000 square feet. It's the perfect fit for several places, including your home and commercial space. 
Coverage may not be everything, but you get to have more features and functions on this Wi-Fi router. 
– Quality Design and Installation
The M3 is a single router, but the Meshforce M3s include three units. That's everything you need to set up a mesh Wi-Fi network. Each of the units is sleek and comes with a trapezoid-shaped design. The case is constructed from ABS plastic, which has a satin finish coupled with a low-gloss look that's easy to clean. 
Further, there aren't a lot of lights or LED indicators present on other routers. On the M3, you get a single LED indicator that lets you know whether or not you're connected. At least, you won't get woken up with this router in your bedroom. On the flip side, it could be a problem for more advanced users who want to do troubleshooting.
– Working Out the Meshforce M3s
Each M3 router unit of the Meshforce whole-home mesh Wi-Fi system measures about five inches on each side of the base. On the base, the height is just over six inches. It's a block size with a contemporary profile that makes it an attractive feature on any desk. 
At the back of each unit, you get a row of five Gigabit Ethernet ports. Like on many routers, one of these is for connecting to your home's cable modem. Besides, there's an Ethernet cable included in the kit for this purpose. The other four ports are just as useful for connecting PCs, game consoles, and other Ethernet-capable devices.

– Easy Configuration and Setup Process
Setting up the system is one of the easiest things to do. Choose one of the M3 routers to act as your "main" unit, which you'll connect to your cable modem. After that, download the My Mesh mobile app (free on Android and iOS), and follow the install instructions. According to the guide, it takes about 10 minutes to install. The other process involved is straightforward. 
– Fast Speeds and Wi-Fi Coverage
The Meshforce m3 is also a dual-band system that supports both 5GHz and 2.4GHz Wi-Fi signals. The 5GHz channel will deliver up to 867 Mbps of bandwidth, while the 2.4GHz channel adds 300 Mbps, pushing you over a Gigabit when you're on both bands. 
We found that the 5GHz channel has a shorter range because of the shorter wavelength. On the flip side, you'll get a longer wavelength on the 2.4GHz channel. It might be slower but has a more extended range and better penetration.
– Top Connection for the Entire Family
With a maximum bandwidth of over 1,100 Mbps, this should be plenty for most home users. Hardcore gamers and people with lots of devices will think differently, though. Such people will want even more bandwidth to work with. 
Further, each M3 router can cover just over 2,000 square feet by itself. Consequently, it allows for some inevitable overlap which helps the complete M3s Suite cover about 6,000 square feet. While that's great, keep in mind that brick walls and other obstacles can limit your signal's range. You'll get a better range if your house has an open floor plan.
– Seamless Connection to Other Devices
The M3s Suite is rated to support up to 60 devices, and in theory, this makes it compatible with IoT devices because you can connect so many of them. 
However, the Meshforce M3 is hampered by the fact that it doesn't support Wi-Fi 6. Wi-Fi 6 is the latest Wi-Fi protocol on the market and comes designed to allow seamless connections from dozens of devices.
Note that the more devices you have connected, the more often you'll have to reset them.
– Top Wi-Fi Features
After you've set up the M3s system, you can use the My Mesh mobile app to adjust various settings, including the parental control option. You can then set specific permissions for connected devices. With that, you can ensure that each of your kids (if you have any) has an age-appropriate online experience.
It's also possible to set bedtimes for individual devices so that they go off when you want them to. 
For more control, you can use remote management to view your Wi-Fi network's status when you're not at home. Even though this is a niche application, you might need remote monitoring from time to time if you're running a home server.
– Guest Connection Feature
Our Meshforce M3 system review is not complete without stating that it creates a separate guest network alongside your regular network. To protect your personal data online, the guest network is isolated from your regular network. For example, if a hacker were to access your guest network, they'd only be able to get online without having access to any of your other devices. 
If you run a business that offers free Wi-Fi to your customers, you can ensure data protection with this type of security. 

– Overview
If you want a nice and modern router that covers the entire home and gives you a balanced performance on the speed, range, and security, then the Meshforce M3 is for you. 
Conclusion
Should you go ahead and get the M3?
Yes, you can go ahead and make this your top choice. The only obvious disadvantage with this is that it lacks Wi-Fi 6 support. That can be limiting if you want to connect a lot of IoT devices to a Wi-Fi network. 
Moreover, even under the best conditions, you'll have to reset the router from time to time. If you're not too big on connecting many IoT devices, you'll like all the other features. 
Having an impressive 6,000-square foot coverage area that's expandable to 12,000 square feet is laudable. That's sufficient for many office and commercial spaces, but you'll be taking things too far with large commercial areas. 
A secondary guest network makes things much more accessible and useful for home users. That way, you don't give out essential details of your business. 
Parental control options top things off on this router, as it helps you limit the kind of content your kids can access and the time they spend online. Overall, you get a router that's easy to set up coupled with an app that's simple to use.