Our Linksys MR9000 review is worth more than a glance because it is one of the most powerful tri-band routers in the market. It has a number of fantastic specs and features that makes it a comfortable addition to your rig, regardless of the applications you run.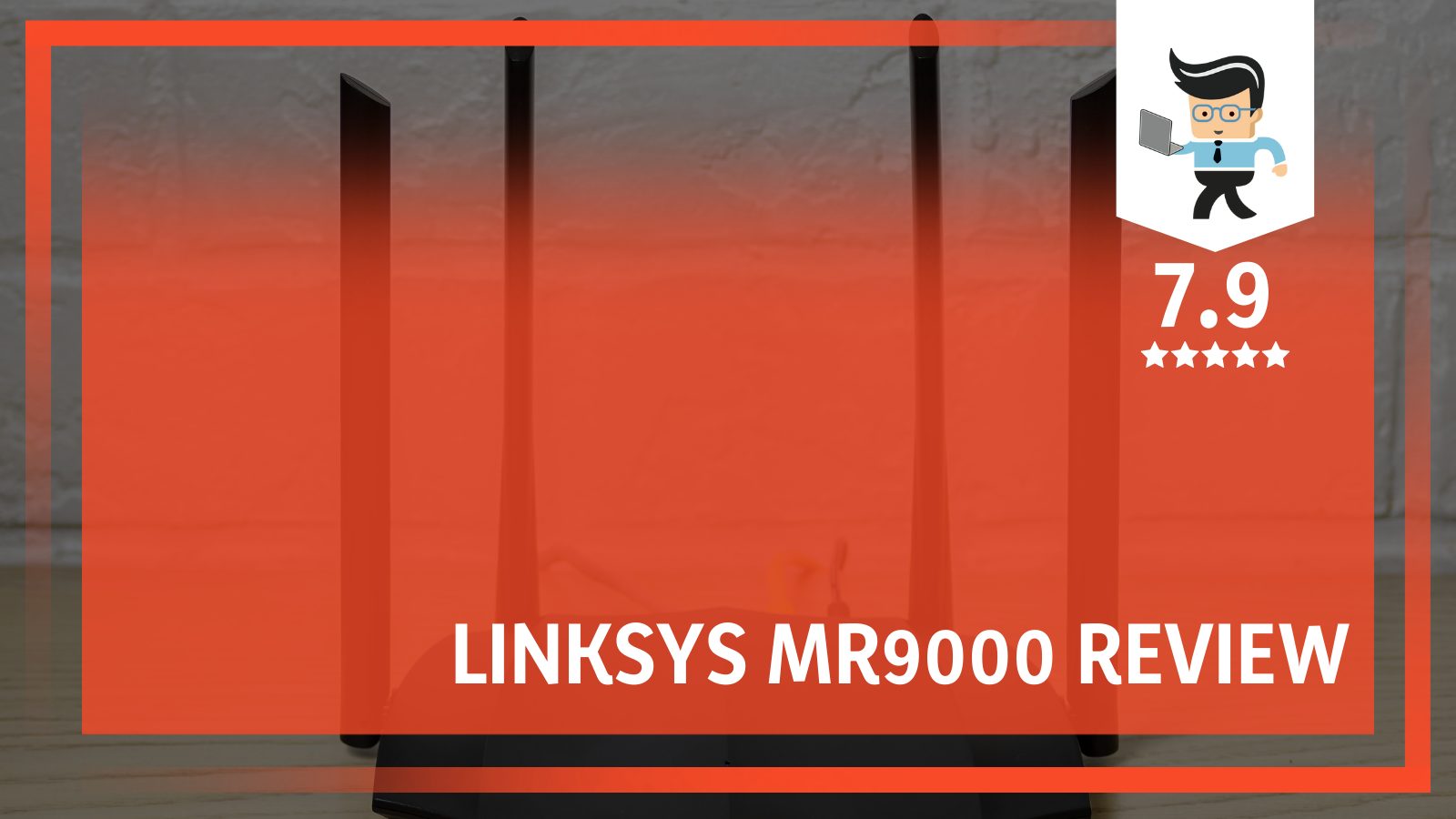 Speed, quality range, coverage, and compatibility with modern devices are some of the reasons why it's worth the keeps. However, our review team will let you be the judge after we've pointed out its pros, cons, and other important parameters, including how it performs. 
| | |
| --- | --- |
| Pros | Cons |
| Wide coverage and range  | Bulky design |
| Compatible with Alexa | Lacks enough custom options  |
| Tri-band operation | |
| MU-MIMO, Beamforming capabilities  | |
Linksys MR9000: Product Highlights
A tri-band operation and 3000 Sq Ft. of coverage aren't the only top-notch features you get on this router. It has other standout capabilities and highlights you can watch out for, such as: 
Design: Classy Look

Band Frequency: Tri-Band 

Speeds: 400 Mbps (2.4GHz)/867 Mbps (5GHz)/1733 Mbps (5GHz) 

Range: Up to 3000 Sq Ft 

Processor: 716MHz Qualcomm IPQ4019 (Quad-Core) 

RAM Memory: 512MB 

Technology: MU-MIMO, Beamforming 
Linksys MR9000 Mesh Wi-Fi Router Key Criteria
PROS
Wide coverage and range
Compatible with Alexa
Tri-band operation
MU-MIMO, Beamforming capabilities
CONS
Bulky design
Lacks enough custom options
The MR9000 from Linksys is a powerful Tri-Band router you shouldn't miss out on, especially if you can get it. It guarantees practical usage for users who have many devices to connect and run, including games and smart TV sets. The processor is still among the best in the industry and you get the MU-MIMO and Beamforming technology to go along with other specs. 
When it comes to performance and connectivity, we give this router a score of 8 out of 10. Compatibility with other devices gives it a 7.5, and the security of this router places it with a score of 8.
– How Has This Product Evolved?
While the MR9000 uses the same chipset, the MR8300, Linksys doubled the throughput capacity and amount of data streams on the primary 5GHz channel on the former. Also, the MR9000 has an upgraded RAM to make it more efficient at dealing with increased loads on the router. 

Product Features Breakdown
Here are the features that make this router great.
– Quality Build Evident Through Design and Connectivity
The MR9000 comes with a classic design. As part of its top-notch quality build, there are vents across the black chassis with the latest measurements. We also observed that it had a glossy black panel in the center, which carries an LED light to indicate the working status. At the front side, you'll find two huge antennas to boost the range and coverage. 
The design of this Linksys is stable at best with the brand aligning all its Ethernet ports, WAN ports, USB ports, manual reset button, and power buttons. At the edge of each corner, you'll find the other two antennas. They are positioned in a manner that you can adjust them in different angles and directions.
– Setup Process and Installation Are Easy to Handle
When you're all set to use your MR9000 router, download the Linksys Wi-Fi app and switch on the Bluetooth for simple installation.
Also, a guide is there to take you through the installation process without encountering problems along the way. The MR9000 starts with purple light. Once the installation is complete with an active Internet connection, the light turns to a stable blue.
With an easy application to help you, you can add devices to the network and apply parental control settings. Also, you can prioritize connected devices for optimal bandwidth utilization.
Like other top routers, creating a guest network on the MR9000 is straightforward. That way, you can protect the home network and your devices from attacks using your mobile phone. 
Perhaps you don't want to use the mobile app. Linksys allows you to set up the MR9000 through its web portal. With the portal, you can replicate the actions supported by the mobile app. If you want a simple process, the seamless interface will prove beneficial. 
– Coverage and Connectivity Is Wide and Reliable
The Linksys MR9000 range covers a whopping 3,000 Sq Ft, which makes it a reliable option for large homes and offices. The four high-powered adjustable antennas surrounding its chassis add to this range and coverage. Also, you can focus the signals towards a particular direction.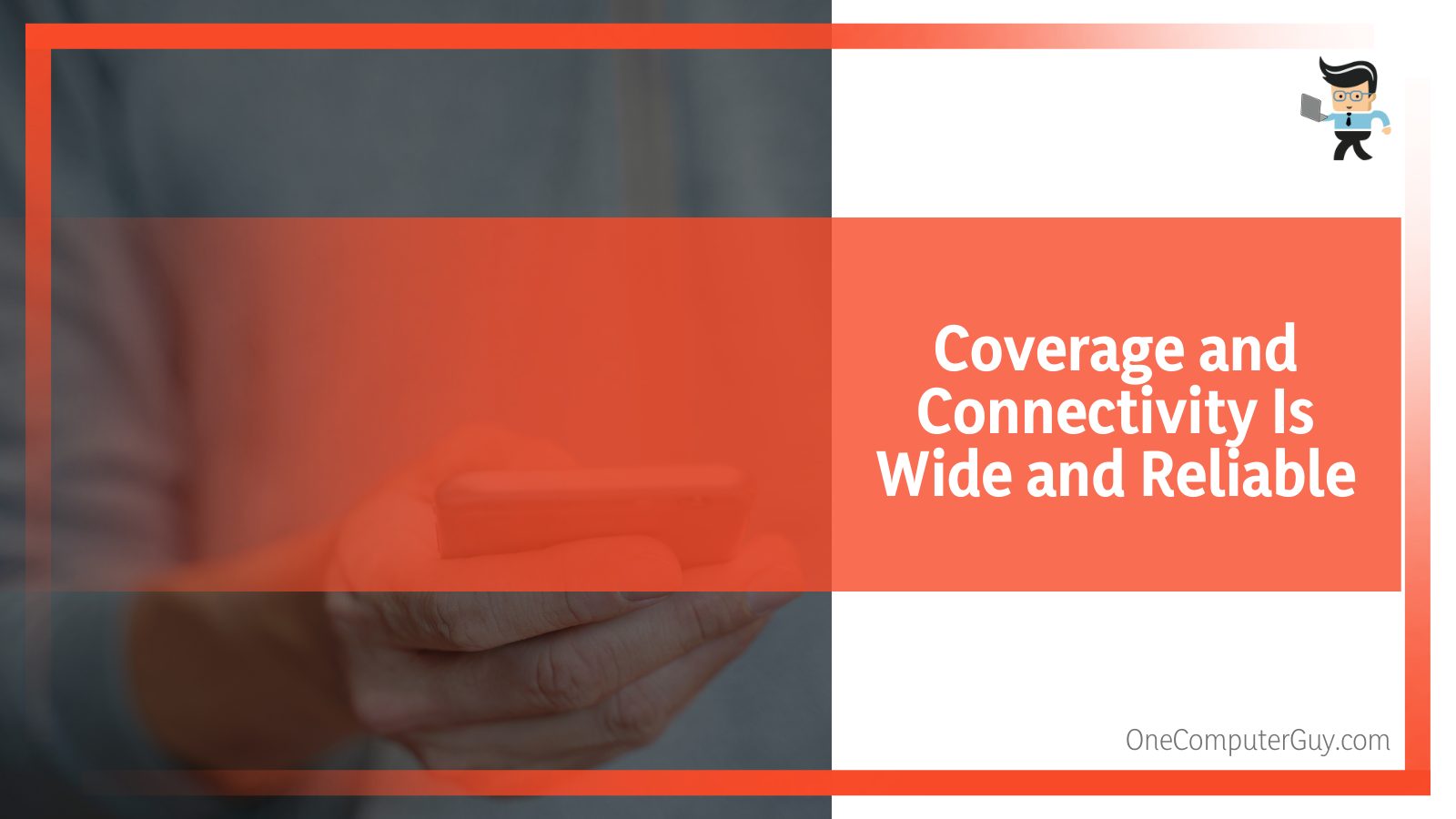 There's a Beamforming technology to help the signals get stronger. For example, if the router is upstairs, signals at the floor level can still be strong and reliable. That means you can stream videos without hassles, even those in HD-quality without buffering on connected devices. 
You'll get the same type of treatment using the MU-MIMO technology since the router can handle up to 30 devices without hitches. As a result, it's a way to get optimum communication and faster speeds on multiple devices simultaneously.
If you want to limit the loss of bandwidth, try connecting your primary devices to the router via the four Ethernet ports. Each of the Ethernet ports can support up to 1 Gigabit speed. However, you must have a Gigabit-capable modem to experience actual 1000 Mbps throughput.
There's a USB 3.0 port you can use to connect other devices, such as printers, storage devices, or USB data dongles to share networks.
Moreover, you don't have to constantly connect and reconnect devices to initiate a printout. The connectivity options are suitable for commercial areas and small offices that have multiple PCs sharing the network.
– Hardware and Internal Components Are Reliable
The MR9000 router has four cores clocking 716MHz and relies on the Qualcomm IPQ4019 chipset to withstand the loads of a large household or space.
The chipset does a good job of complimenting the reliable CPU unit with a solid 512MB RAM and 256MB storage. These components are vital for handling data-intensive activities and multiple devices.
– Enhanced Data Privacy
Security is an important feature to consider when getting any type of router. You need a device that protects your system and connected devices.
Even though the Linksys MR9000 offers limited customization, you can protect your network from unauthorized access via the WPA2 encryption standard. Further support of VPN protocols and SPI firewalls from the unit keeps your data safe from privacy threats.
There's no advanced protection like on some modern routers, though. Some basic parental control features can help you keep an eye on what your kids access. You can also block websites. 
– Speed and Overall Performance Is Impressive
As a tri-band router, you can get up to 400 Mbps speeds on the 2.4GHz, 867 Mbps on its secondary 5GHz band, and 1733 Mbps on its primary 5GHz channel. This leaves you with 3Gbps of aggregate throughput and about eight data streams for a large household to share.
It has an impressive range even behind ten feet away from the router. While it's not the fastest stand-alone wireless router in the market, the download speeds are excellent for a Wi-Fi 5 backed device.
At 50 feet away from the router, we noticed that the download speeds reached a fair 100 Mbps. Expect that figure to be higher and faster when your devices are in close proximity to the MR9000 router. 
With the kind of features you'll find on this tri-band router, it's suitable for large homes, offices, conference halls, and more. You can trust the MR9000 to connect to about 30 devices and more than ten individuals using multiple gadgets. 

Frequently Asked Questions 
1. Is the Linksys MR9000 a Reliable Tri-band Router?
Yes; the MR9000 gives off sustainable performances, even through distances. Its primary 5GHz channel is a great option and has a mesh system.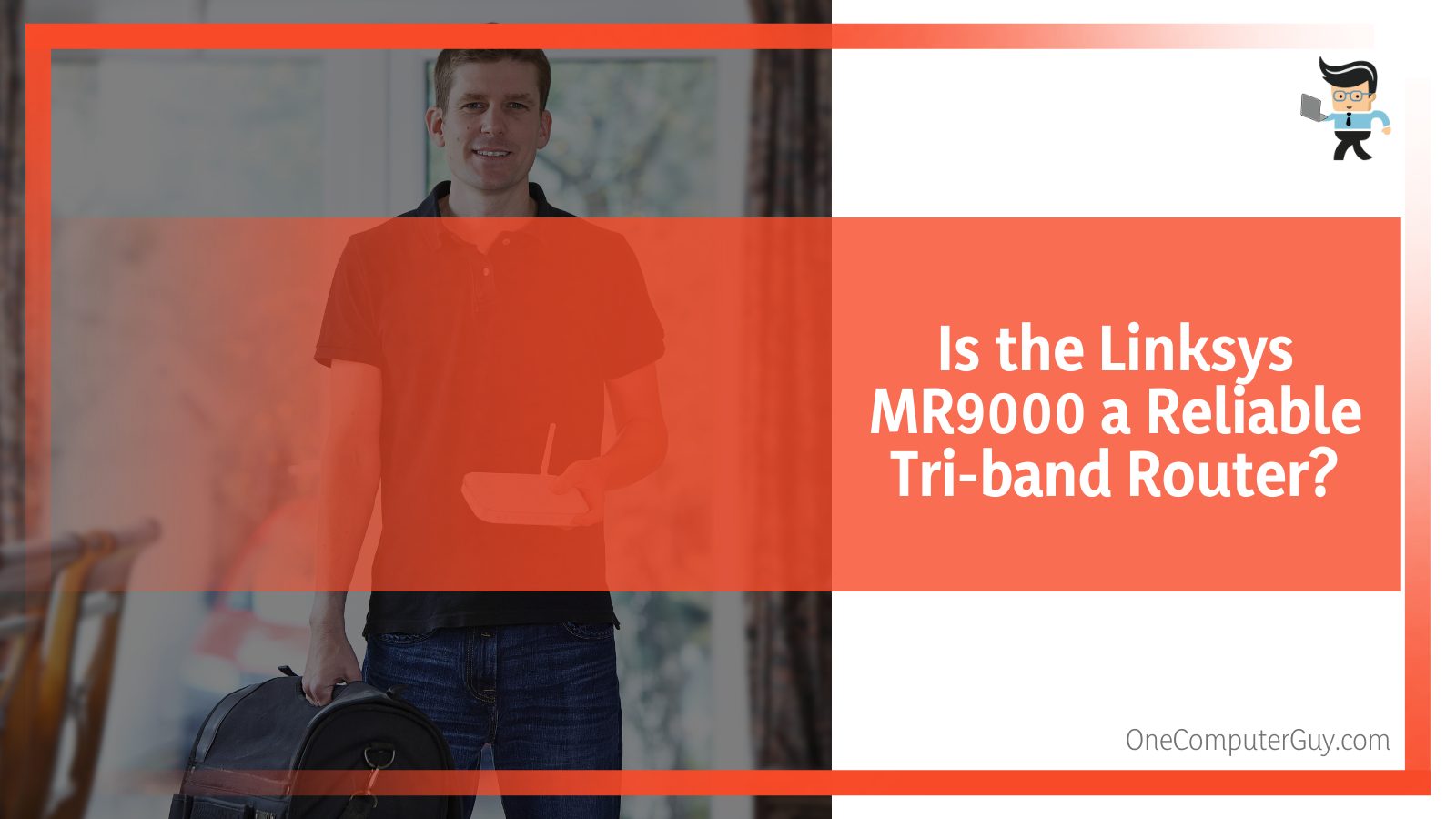 Besides, the router is compatible with other Velop mesh systems and other mesh routers. You won't have to spend so much for future upgrades. 
2. What is the Maximum Wi-Fi Range of the MR9000 Router

?

 
It can cover a large surface area of about 3,000 square feet, which is why it's recommended for big office setups. When you put it in the right place and tune the adjustable antennas well, you can boost its coverage. Range is one of the advantages of the MR9000 router.
3. How Many Devices Can the MR9000 Router Support?
According to Linksys, the MR9000 wifi router can support 30 devices or more depending on the kinds of devices connected. You can connect your smart TV, laptop, desktop, tablet, garage mechanism, gaming console, and other devices to it. The performance will remain stable and fast. 
Final Thoughts
Our MR9000 router review by our team of experts is replete with everything you need to know about this dynamic tri-band mesh router before you make the purchase. 
The Linksys MR9000 router is a unique device we'll recommend for all types of users. Whether you want it for online gaming, streaming, or for the office, you'll enjoy the fast, reliable connection it provides.
Its tri-band feature and extended coverage make it ideal for large homes and offices, and it can come in handy as a gaming router, too. With multiple connectivity options, you can extend the coverage or connect other devices to the router.