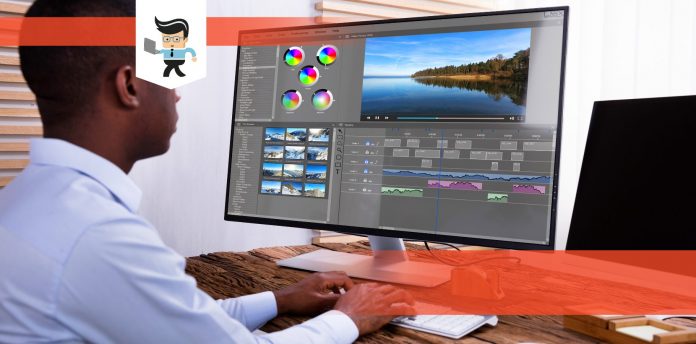 Is DaVinci Resolve safe is a common question for PC users and video editing tools when Blackmagic puts out a powerful editor for free. In this guide, we will dissect the editor's real purpose, whether it is free and safe for PC users and why you should use it.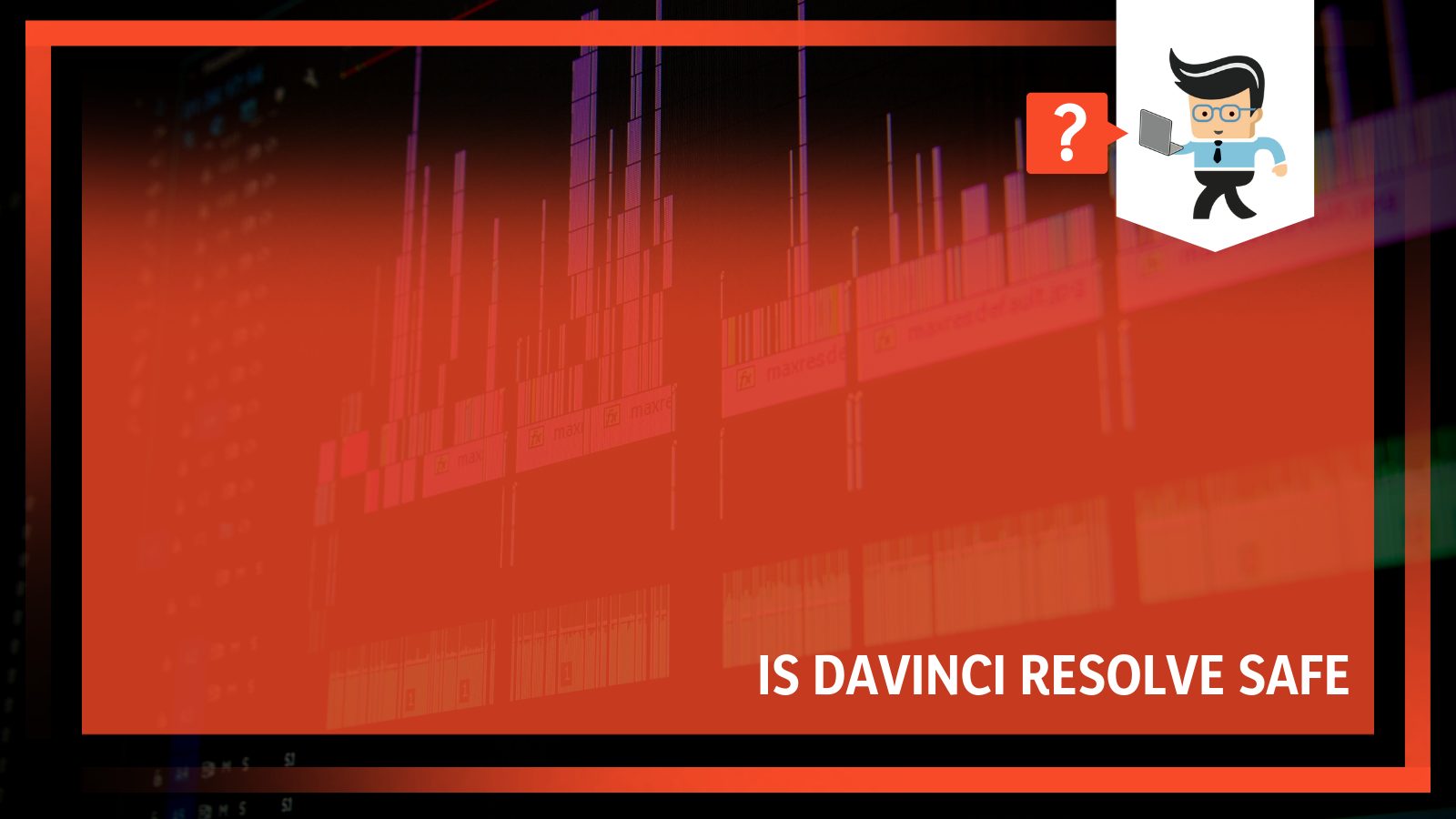 We will look at possible cases of malware in the software and how to find the virus-free version of the editor.
Read on to find out everything about DaVinci Resolve, its safety for your device, and what makes it a popular and trusted choice in the video editing industry!
Is DaVinci Resolve Safe
DaVinci Resolve is a safe and respectable software option from the renowned BlackMagic company, and it is completely safe for use on every device it supports. It has a strong and valid reputation in the industry, and unless downloaded from a dubious third-party source, it is entirely safe.
– Installing Resolve Editor on Your PC and Mac Safely
You can easily install Resolve Editor by simply going on to the BlackMagic website, and when you are there, you will see a list of the different setup options that are available. To get the video editor set up and running on your computer, you need to choose the setup that is compatible with your device.
This means you need to choose the iOS version if you are a Mac user and the Windows version if you are a Windows user.
One thing that might worry you on Mac computers is when your device asks for your permission to install the Resolve editor. You might think your setup is corrupt, but you don't need to worry because it is normal. The app is completely safe if you downloaded it from the official BlackMagic website, and this error is visible for every that we install on Mac devices that do not come from the official app store.
You can go ahead and install it without any worries.
– DaVinci Resolve's Privacy Policy
If you have ever wanted to know why does DaVinci resolve need my information, this section will clear your questions.
On the privacy page of the Resolve editor, there is a clear statement that clarifies that the app does collect your personal information and uses it for marketing purposes, promotion, and providing other services like materials and news which is related to the company's products.
This is normal for big companies and is not a cause for concern. However, you are advised to read the details on their privacy page for more details and extra information. This will help to make you more informed on the privacy issues with the app.
– Registering With Personal Details on DaVinci Resolve
Since the editing tool has been around for a long time, many users have used it for multiple purposes. All of its versions need to be downloaded legally from the official website, and if you decide to start using it, whether it is for the first time or after an update, you will need to fill in all of your personal details.
This will include your full name, your email address, your telephone number, your country, and the city of your residence.
This is generally safe, and the most you will feel in your life is an occasional mail from the design company telling you about the new endeavors they are undertaking. Sometimes they set up online webinars. This is similar to setting up a collaborative workflow, and that's about all there is to provide your details to the app.
– Downloading DaVinci Resolve Without Registration
As we discussed in the earlier section, sharing your personal details with the editing tool when registering to use it is perfectly safe. However, we understand how some users might not be completely okay with sharing their personal details on the app. Therefore, we will explore the option to register without providing your personal details in this section of the guide.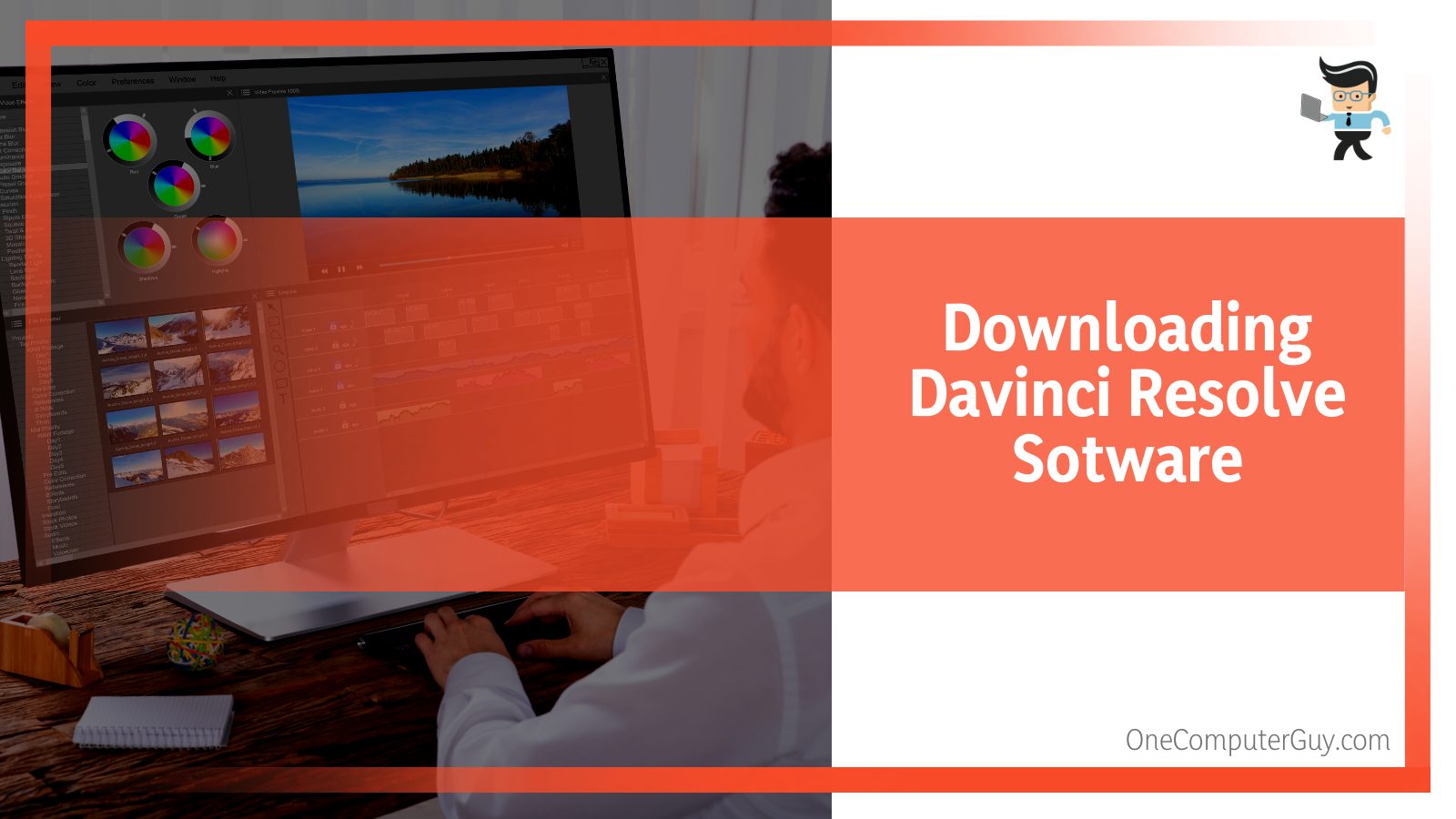 It is completely possible and legal, per the privacy policy, to contact the company and inform them if you are uncomfortable with providing your personal details during registration.
One thing to keep in mind if you decide to contact the company is that the company has made it abundantly clear that if users opt out of providing personal details, they might be restricted from using certain services. It is important to make sure that you are okay with it before you take a step.
If you need to download and install any updates subsequently, it is possible to do so while remaining inside the Resolve app. You can proceed by simply going to:
"DaVinci Resolve" -> "Check for updates"
This will search for and initiate any updates without having you leave the app in any way, thus avoiding the need to register afresh.
– DaVinci Resolve Editing Software's Malware Analysis
As we have established from the earlier sections of this article, the DaVinci Resolve editing tool is completely safe and free for all users. It is not a virus or malware app of any kind. If you are using antivirus software, however, it might show up as a virus, and this could be for two reasons.
Firstly, you likely tried to initiate the download outside of the official Blackmagic Design download page. When we download using a third-party source or a source with any dubious links, we risk injecting viruses, malware, and trojans into our PC through the use of pirated software.
Another reason you might see the malware error on your computer, even after downloading from the official company page, is possible because of a false positive alert from your antivirus. You can solve this issue simply by excluding the editing tool from the excluded software in the antivirus app and classifying it as a safe app.
– Updating The Resolve Video Editing Software
Many users question if it is safe to update their editing tool, which is an acceptable question since the manufacturer frequently releases enhancements and updates the Resolve editor. These updates help to make the editing tool safer for users and more durable. This means that it is completely okay to upgrade to any new version.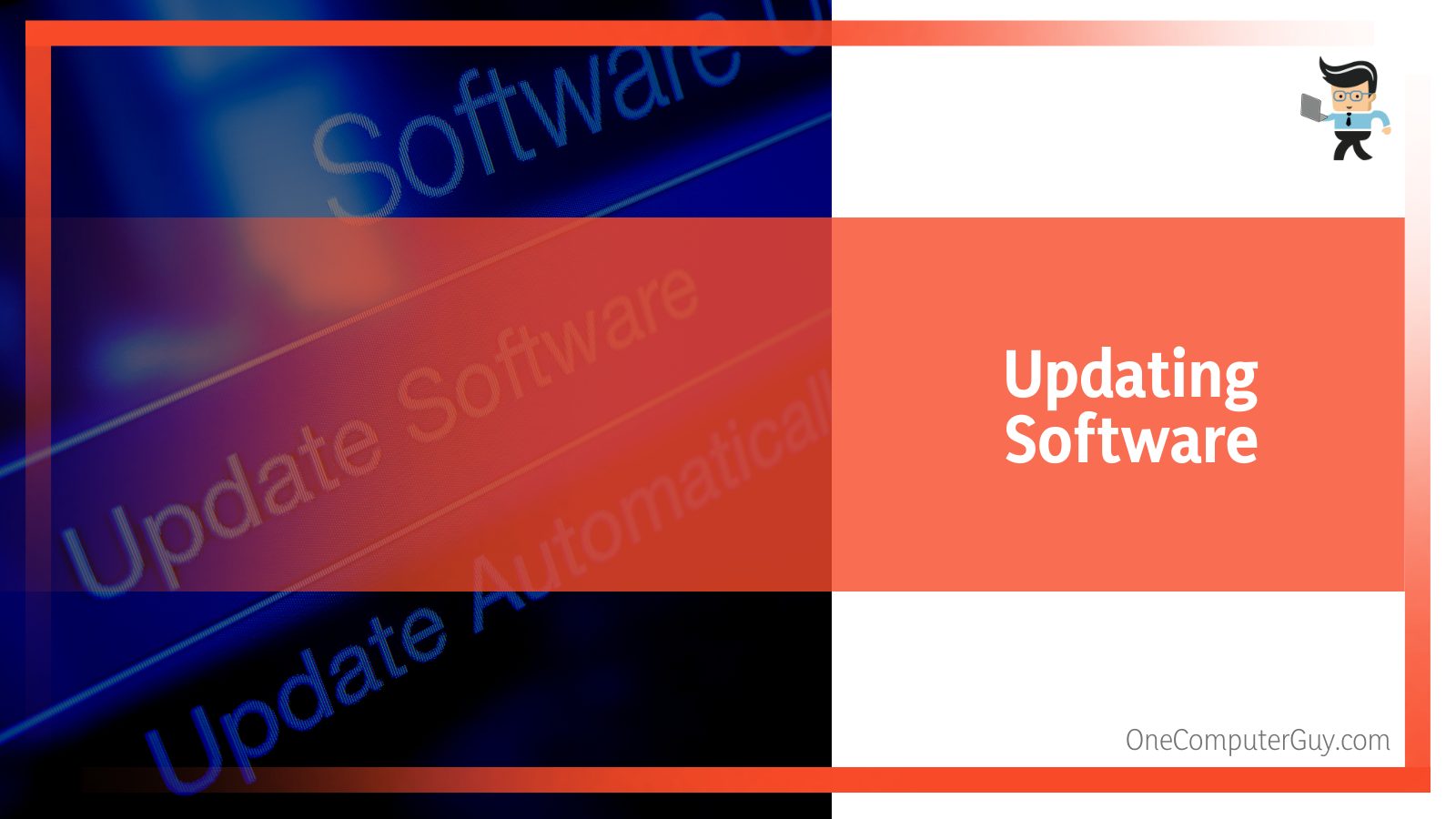 In fact, we recommend keeping your software updated to the latest version for your safety. Any updates from the official website are safe. However, it is important to note that if you install the public beta versions, you might end up getting some bugs. This is because these versions are designed to test new features and are not completely stable.
As a user, you can choose to update the beta versions or only update when the company releases stable and official versions. The best part is that if there are any errors after installing the new updates, you always have the option to get back to the older versions and use the version that ran perfectly on your computer system.
– Using DaVinci Resolve Forums For Help
If you have any further questions while using the software, you can easily resolve your issues by checking out the helpful forum on the design company's official website. You will find the answers to all of your questions already available there, and if you happen to have any new questions, the community will always have your back, whether it is for the paid version or the free version.
Apart from the experienced users, the forum also hosts a team of helpful support staff who will help you out whether you are a beginner or an expert.
FAQ
– What Is the Blackmagic Design Company Famous For?
For many years now, the design company has been a leading player in things like color grading, which is a top-notch study, and they also follow the node-based approach. Blackmagic also manufactures multiple digital film cameras, including the Blackmagic URSA Mini Pro 12K and the Blackmagic Pocket Cinema Camera, among many others.
Apart from these cameras, the company is also involved in the high-end hardware manufacturing objects like panels, Editing keyboards and Fairlight Consoles. The list of the design company's achievements runs far longer than this.
– What Are the Features of Resolve Editor?
Blackmagic Design Company has taken the uses of the Resolve Editing App, which was just a color grading application at one time, and they have developed the editor into a spectacular post-production software that has limitless features end to end, including but not limited to:
Editing videos
Colour grading video clips
Fusion
Audio post-production
As we have already established, we can easily classify the Resolve Free Video Editing App as a completely secure and trustworthy tool because it is managed by the famous company Blackmagic. The editor is much similar to Premiere pro when it comes to features, and the best thing is that the editing tool encompasses all of this in one platform!
– What Is the Difference Between Resolve and Resolve Studio?
Blackmagic DaVinci Resolve family has two products that are perfect for aspiring designers:
DaVinci Resolve Studio
DaVinci Resolve
The latter is the former's free-of-charge version. Suppose you are someone who loves a premium video coloring app, and you want something from a reputable brand in the game. In that case, your options are by no means limited to highly expensive editing tools. You can easily use the Resolve tool.
– Is Davinci Resolve 17 Free for Computer Users?
If you have ever wondered whether Davinci Resolve 17 is free, the great news is that you can get the Resolve 17 at no cost by downloading it and installing it from the website. This will enable you to take full advantage of its editing capabilities, and you can use the videography powerhouse and all its features for next to nothing. No trial period, no watermark, and color grading. And the best part is that you get to use all of the premium stuff forever, no questions asked.
However, many users purchase a lifetime license for DaVinci Resolve, which comes at a price of $295. As a user, you can activate it simply by using the key or the physical switch. You also get other services related to the host company's software, devices, and products when you purchase it.
Conclusion
With this section, we finally reach the conclusion of our article on the Davinci editing tool's malware analysis and other important details. We have compiled a summary of bullet points to help you remember the main details:
The Resolve editing tool has been around for a long time and is the industry standard for features.
The company that manufactures this editing tool is very popular; both local designers and Hollywood experts use the products.
The Resolve editing tool is safe from viruses and malware, making it safe for users.
You can use the seasoned forum to ask questions and clear any doubts you have during your editing and general app experience.
As we have established with this guide, the Resolve editor is not only a great option for editing, but it is also completely safe. Having read this guide, you can simply lean back, relax and edit your videos with the Resolve app!