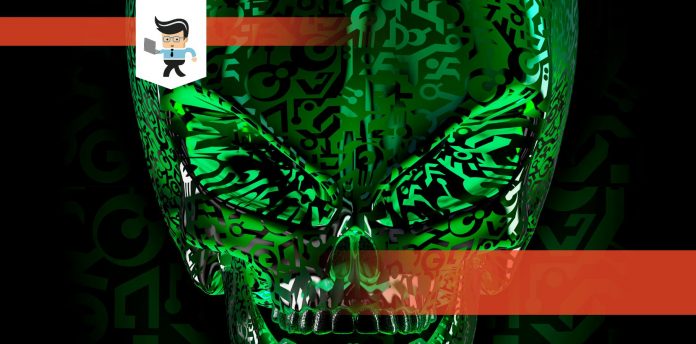 Is Alienware good? It is a popular laptop with robust hardware, making it a darling among multimedia developers and gamers. Alienware proponents hail it for its user-friendly keyboard, high performance, complete ports & slots, and good-looking appearance, while its critics demonize it for a high price tag and an unbalanced system.

If you are interested in Alienware, read this article to understand its system components, performance, pros, and cons. 
Is Alienware Good? 
A yes or no will not suffice because an Alienware computer's usefulness depends on many factors, including the exact model, expected use, your peroneal needs, etc.
But one thing remains clear; desktops and laptops from Alienware have a unique look alongside powerful functions.
– Exploring Alienware Pros 
We will break down the critical aspects of Alienware into two categories:
Features that make Alienware PCa good brand (Pros)

Concerns to consider before purchasing or using Alienware computers 
Also, the higher price profile can make you hesitate when you want to buy these computers.
But we hope this article will reduce the fog in your mind and allow you to make a final decision. This section looks at the most attractive features of Alienware. 
Alienware boasts a bold modern look. Some users have described the laptops as having a sci-fi style.
The laptop uses high-quality materials with a unique texture that makes the laptop stand out among similar products.
It is rigid and stiff, thanks to perfect artistry using anodized aluminum, copper, platinum, and magnesium.
The screen is propped up atop the hinge, placing it higher than ordinary laptops. All models feature RGB lighting at different places, depending on the model.
You'll notice prominent honeycombed ventilation with ringed RGB lighting. Furthermore, the Alienware logo, the edges of the laptops, the keyboard and casing, and the trackpads have RGB lighting as well.
You can fully customize the lights and colors through the Alienware command center.
And if you are tech-savvy, the newer models will let you customize each key individually. These features make Alienware unique from any other brands of laptops.
Nevertheless, recent models have rounded corners and are much less aggressive.
The manufacturer restricted the flashing lights to a few critical spots to improve its elegance. But still, it stands out among its competitors. 
Features Set and Performance
Alienware devices pack a punch of power, courtesy of their well-chosen set of powerful components.
The latest CPUs and GPUs, alongside other industry-leading technologies, give the Alienware laptops near-desktop gaming performance in a portable package.
The latest desktops and laptops use 10th generation Intel Core i7 or even i9 overclockable processors. These processors have as high as 12-phase HyperEfficient Voltage regulation. 
Additionally, the processors allow up to 8-cores and 16-threads of multi-threaded performance. That implies that the computer can multitask efficiently. Moreover, you can edit videos or play video games smoothly. 
The powerful processors are used together with Nvidia's new Super GPUs. This phenomenal combination results in an exceptional performance and a vivid gaming experience.
Still, you get first-class content creation capabilities. Rather than ordinary RAM, the laptops use video RAM rather than ordinary RAM, boosting gaming time.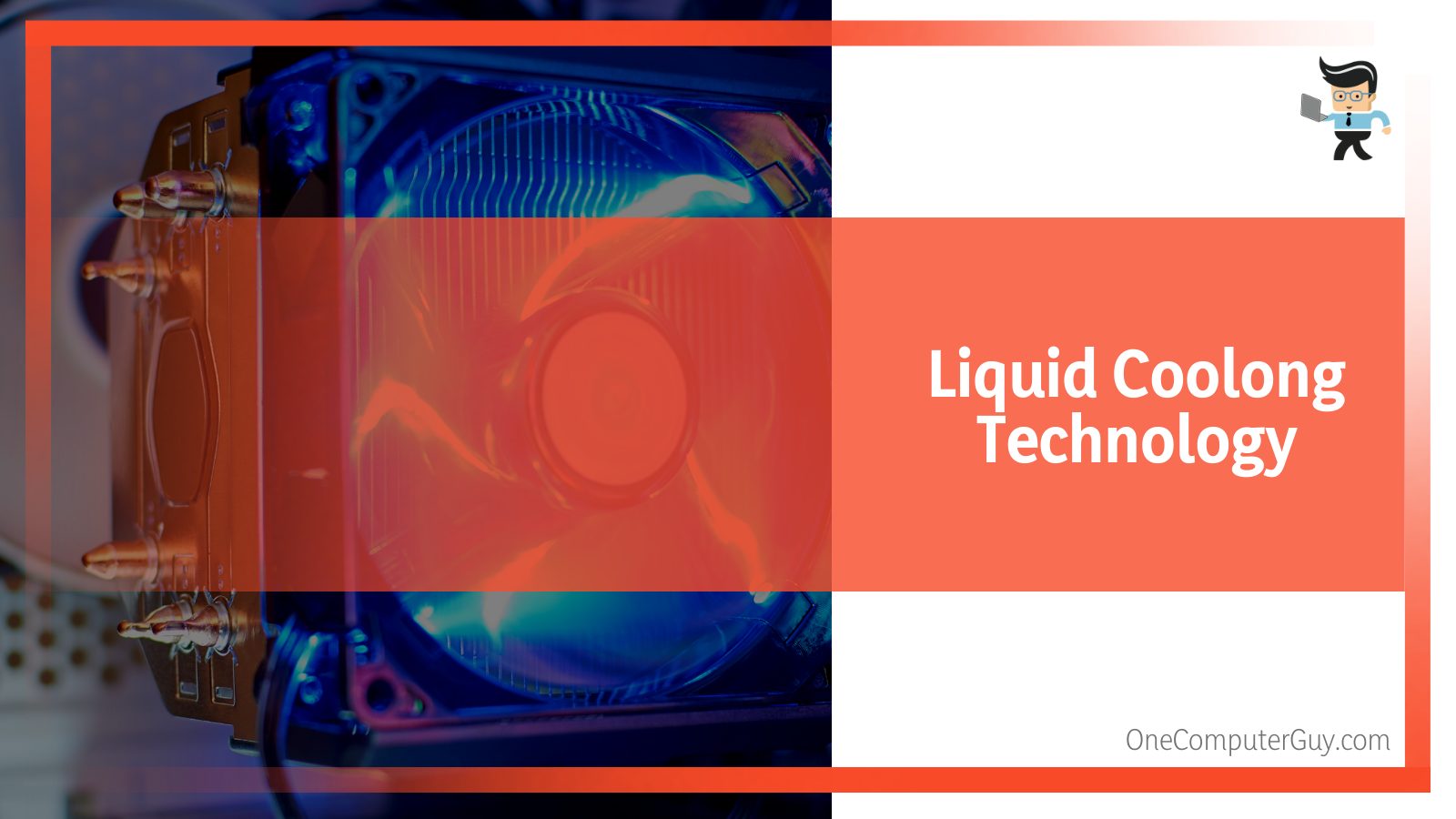 Also, the latest models feature an innovative liquid cooling GPU technology that significantly reduces noise and temperature. In older models, you'll find the liquid cooling system for the CPU. 
You also are treated to the Advanced Alienware Cryo-Tech as the thermal technology. This technology is responsible for maintaining stability when performing heavy tasks.
Besides, it ensures the best user experience on any gaming PC. The technology drives the high voltage driving fan, thick copper fin stacks, load-balancing heat pipes, etc. 
The laptops have an optional RAID 0/dual SSD configuration to maximize the storage capacity and transfer rate. Also, you can have overclockable CPUs and GPUs, dual SSDs, and OLED panels. 
Exclusive Keyboard and Touchpad
Besides being reliable, the keyboard is user-friendly. A desktop keyboard has the latest generation Cherry MX keys, with the durability of each stroke lasting up to 50 million keystrokes.
These keyboards are fully programmable, while their enhanced ergonomics and floating key architecture allow efficient gaming.
On the other hand, laptop keyboards are well made to withstand vigorous gaming. Talk of an anti-ghosting technology and optional 4-zone RGB N-Key rollover – they ensure that each key you press is sent precisely. 
The pre-key Alien FX lighting allows you to customize each key for a better experience separately. Other lovely features include crisp feedback and clear lettering font for fast and effortless typing.
The precision point glass touchpad is another phenomenal peripheral that results in a satisfying gaming experience. While you cannot use the surface for clicking, the glass touchpad has two separate buttons below.
They are straightforward to use; thus, they are perfect for gaming. You can also customize the touchpad lighting to your taste. 
Ports and slots are a huge concern among some computer buyers, maybe because of the type of peripheral attachments they wish to use on the laptop. The laptops have many ports and slots that meet the demands of an everyday gamer or computer user. The ports include:
USB port types are:
Four USB 3.2 Gen 1 ports

Two USB 2.0 ports

Two USB 2.0 ports with Smart Power On

One USB 3.2 Gen 2 Type-C port with PowerShare

One USB 3.2 Gen 1 port with PowerShare

One USB 3.2 Gen 2×2 Type-C port

One USB 3.2 Gen 2 Type-C port
And Audio port types are:
One optical S/PDIF port

One audio input/microphone port

One headset port

One coaxial S/PDIF port

One center/subwoofer LFE surround port.

One front L/R surrounds line-out port.

One line-in port

One side L/R surround port.

One rear L/R surround port.
Of course, you get a power port too. Remember, the number and type of slots, connectors, and ports vary with the Alienware model. The above specs are Alienware Aurora R13. 
Options and Customization
Alienware is a versatile brand that allows much customizability on all its devices.
Ideally, you can customize many aspects, and the company offers a wide range of supreme quality components. This allows you to get the proper performance for your tasks.
You can have the right CPU-GPU combination for your gaming and other multimedia tasks. In addition, you can use a wide array of screen panels to build a perfect computer.
Note that so many brands offer these capabilities. But with Alienware, you may have an opportunity to adjust specific vital components in a stock standard laptop.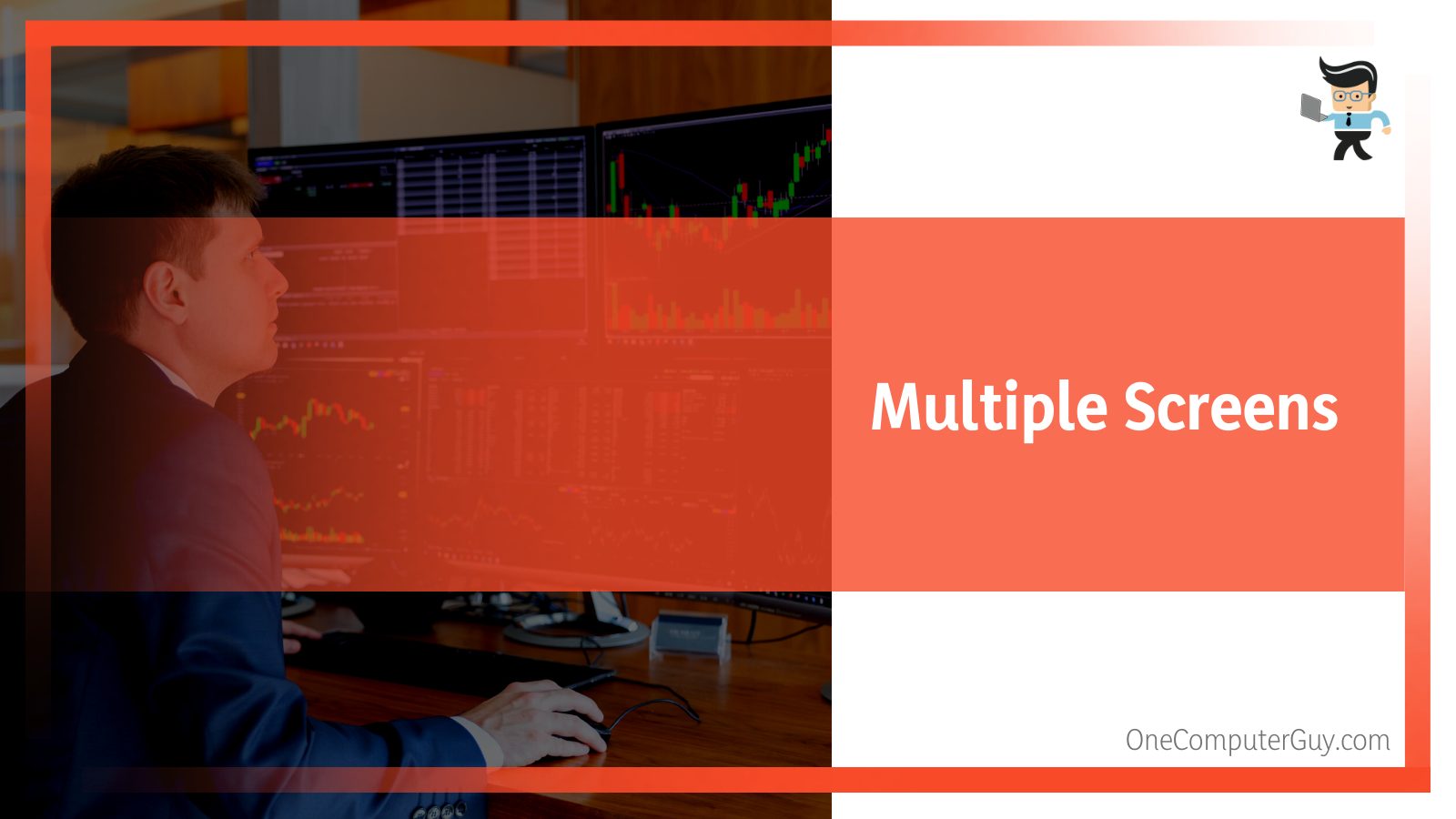 Screen options are ideal for people who want something specific from their display. Alienware offers 4K, G-SYNC, and a higher refresh rate on all its devices.
For instance, Alienware m15 R7 has 300Hz and 144Hz panel options for a faster refresh rate, while the Alienware m17 R5 has a standard 360Hz FHD display.
These higher refresh rates are fantastic for competitive gamers. But, if play less fast-paced games such as first-person shooters, the refresh rates higher than 144Hz could be overkill.
It's worth mentioning that any game running beyond 60fps will get 120-Hz screens, which give exceptionally smooth gameplay.
The latest Alienware models feature a range of innovative technologies that make them stand out. Here are some unique technologies:
This is a groundbreaking head and eye-tracking technology designed for PC gamers. With this technology, gamers get better peripheral vision on their monitors.
The ability to track eye and head movement allows gaming without involving your hands. And since it is a facial recognition technology, it eliminates the need for passwords. 
A Revolutionary Cooling Technology:
For instance, Asetek liquid in Aurora gaming desktop and the Alienware Cryo-Tech cooling technology that increases airflow. Both systems ensure an optimum temperature for better performance. 
Stain-resistant Clear-coat Paint Formula:
The pain ensures that your laptop remains as new as possible for a long time. You should not worry about smudges or stains because they easily wipe out. 
Modern headsets have outstanding voice quality. Additionally, their drivers are custom-tuned, while the acoustic earcups and chambers are custom designed. What's more, their microphones are retractable. 
Customer support at Alienware is available 24/7. Both Dell and Alienware allow you to get excellent customer support via phone service and web service.
Besides, if you have questions, you can readily find answers on Reddit, Quora, YouTube, and other interactive platforms.
Alienware provides a standard warranty for all its products. When you purchase the products, you get free two-way shipping, one-year hardware service, and in-home service when your problem is remotely diagnosed.
But other warranty options can be costlier. It is advisable to get them, especially if you are making a significant investment. 
– Alienware Concerns and Cons 
While Alienware desktops and laptops are great devices, they are lacking in some aspects. Let's look at features that might deter users from buying these much-talked-about devices. 
Alienware is an expensive brand – no doubt about that. Their prices are marked a bit higher than other computers.
While some people feel the higher price is worth it due to additional features and quality materials, others still feel the computers are overpriced. 
Of course, desktops are cheaper than laptops, but these laptops aren't the most expensive in the market. However, you will pay a few hundred dollars extra for a quality gaming laptop from Alienware. 
Alienware is a trusted and prestigious brand, which naturally commands a slightly higher price tag.
Moreover, the company specializes in gaming laptops, and naturally, specialist services are a bit pricier than ordinary services. Nevertheless, you can still get a reasonably cheap Alienware laptop on the market. 
Alienware focuses much on performance at the expense of cooling. The ability to install additional components on Alienware devices makes you push the computer further than their ability.
While the upgrades are not expensive, they increase the CPU temperatures. Higher temperatures will, in the long run, affect durability and performance. 
When customizing a laptop, limit boost performance and power to allow the laptop to cool efficiently. This will raise the laptop's effectiveness. 
A critical look at Alienware devices reveals that they concentrate much more on the processor than most other components.
In the long run, this might affect the performance of a PC. For instance, a PC with a processor worth $1,000 will give mediocre performance when paired with a low-end video card. 
In addition, the device's overall quality is reduced if such a PC has a low-capacity SSD, power supply, and motherboard. 
Alienware gaming laptops are heavy. Yes, they are portable, but you will feel their weight on your shoulder.
What makes these devices heavier and thicker than other laptops is their hardware. Typically, they have thicker casings, making the laptops weightier than other gaming laptops.
This only becomes an issue when carrying around your laptop. Otherwise, if you use it at home, it's pretty okay. 
Alienware is aware of this issue, which is why newer models like the m15 and m17 are thinner and less bulky.
However, always check the weight of each device and compare it with other laptops to know precisely what you are buying. 
Alienware does not have a slot for inserting an SD card, unlike its competitors.
While it may not be a significant issue, photographers, video editors, and users working with portable storage media can find it very inconvenient. 
Some Powerful Alienware Computers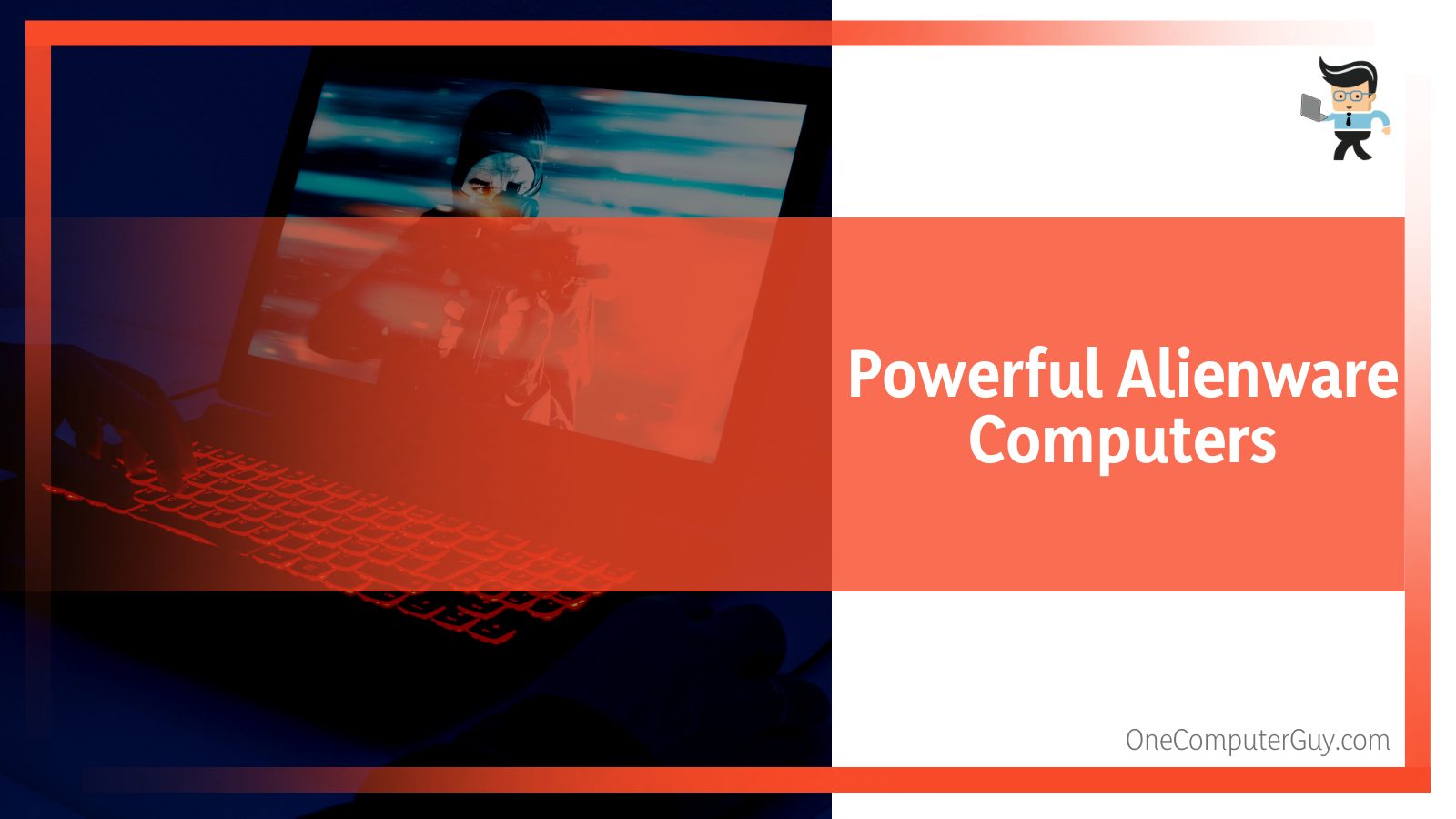 Alienware boasts a wide range of high-performing desktop computers and laptops. Here are some:
– Alienware Aurora Ryzen Edition
This PC is available for Windows 11 and Windows10 operating systems. With this computer, you can explore with up to 32 threads, 16 cores, and 72 MB cache in its latest AMD Ryzen 5000 series processors. 
If you are a serious gamer, this is the piece to buy. It is configured for live streaming while recording. Thanks to precision boost 2 you get accelerated performance regardless of the workload. 
Its RAM is 8GB, and it uses the modern AMD® Radeon RX 5300 gaming graphics card. 
– Aurora R13 Gaming Desktop
The Alienware Aurora R13 is another powerful for gamers, programmers, and people dealing with video editing. 
Note that the Alienware Aurora R13 gaming desktop intel core i9 12900kf 32GB DDR5 RAM comes in a revolutionary design – the new Legend 2.0 design.
Besides, its robust thermal architecture with liquid cooling allows you to push this device to the limit. 
Besides, it has additional air vents to enhance cooling. 
Another powerful Alienware computer is the Dell Alienware Aurora R13 gaming PC 12th gen intel core i7 12700kf 3.6GHz processor.
– Aurora R10 Gaming Desktop
This is another liquid-cooled PC with advanced air vents, so you won't worry about heating up. 
Typically, the Alienware Aurora R10 gaming desktop AMD Ryzen 9 5900 32GB DDR4 XMP HyperX fury RAM was built for gamers seeking computing strength and graphics horsepower, thanks to its 12-core AMD Ryzen processors. 
Its 32GB 3466Mhz XMP DDR4 memory is overclockable, while PCI-Express 4.0 offers unmatched graphics, better networking adapters, and bandwidth alongside storage devices, making gaming much more enjoyable. 
FAQ
– Is Alienware Good for Gaming?
Alienware devices use above-average specs. That makes them a good option for gaming from that aspect.
Typically, the PCs can process the game data more effectively. Also, Alienware uses reliable technology in its PCs, which is why they are not known for being unreliable. 
For instance, the Alienware Aurora R12 Gaming Desktop intel core i7 16GB memory boasts enhanced overclocking, multitasking ability, and imposing power. This engineering is ultimately great for a gaming PC. 
– Are Alienware Laptops Good for Programming?
Yes. These laptops are suitable for programming. However, you need a laptop with an SSD, such as a Dell Alienware Aurora R11. Else, it might take a bit longer to load. 
The laptops run deep learning and neural networks much faster than ordinary laptops. For instance, training 500MB of text data for a neural networks program takes 5 hours.
This runs very fast on Alienware because it has a powerful GPU. 
– Is Alienware Overrated?
Alienware devices are not overrated, but they are over-priced considering the competition. 
Alienware has the best performance thanks to the great combination of its components. The laptops have fantastic build quality, performance, and after–sales.
However, they have poor out-of-the-box thermals. The thermals are tuned to the maximum for better performance, making them run very hot at 950 C.
For the cost of these laptops, users feel they could have done better on this front. Nevertheless, the issue is fixable by undervolting the laptops.
Note that thermals are primarily an issue on m15 and m17. 
Also, the battery life is not so grand. You can get a minimum of five hours if you switch from the Nvidia card.
Besides using expensive processors, graphic co-processors, and hardware, Alienware allows for upgrading CPUs, GPUs, SSDs, and other hardware very efficiently. And with a premium build, you are guaranteed durability. 
– Are Alienware Desktops Worth the Price You Pay?
It's debatable. Some users believe that Alienware is highly-priced considering what it offers. For instance, the cheapest Aurora laptop costs about $900.
If you build a laptop with a similar spec as to the cheapest Aurora, it will cost you approximately $750. 
While Alienware claims to use high-quality materials, many believe their components are overly priced, leading to a higher price tag. 
Still, some users appreciate the unique technology and performance of these devices. 
– Why Is Alienware So Bad?
Alienware is one of the most expensive PCs on the market. The manufacturer focuses on state-of-the-art processors, while the other components are questionable.
Worse, Alienware will not mention the manufacturers of these components; therefore, you will not know their origin. 
Nevertheless, the system delivers high performance and quality and is aesthetically pleasing.
Conclusion
It's worth mentioning that the laptop gaming industry is highly competitive. Each day new laptops with unique features are released on the market.
Nonetheless, you only should select a laptop that meets your needs. It's true; Alienware is a force to reckon with. Check this summary out:
Alienware products retail at a higher price than most laptops. The price is due to high-end components and a solid build. But for some people, this is not worth it.
Alienware has a unique ecosystem with a fair share of bugs. This might require you to change the registry value or reinstall some drivers.
Performance is above par. Nevertheless, that doesn't mean you won't encounter a few issues, such as occasional lags and freezes. It generally works pretty well for Programmers, Gamers, and Motion Editors.
You'll run into thermal issues and a roaring fan, especially in the latest Alienware laptops.
You now know the two sides of Alienware, and based on this, you can make a sound decision whether or not to buy it.