If you're going all out for intense performances, our graphic card reviews can help you make the best choice. 
A graphic card can take your experiences to the next level by boosting the images and pixels on your screen. What's more, it's the go-to component for gamers that desire clear-cut scenes without interruptions. This article will give you a load down of the best cards and other important information that will help you make an informed decision. 
Top Features of the Best Graphics Cards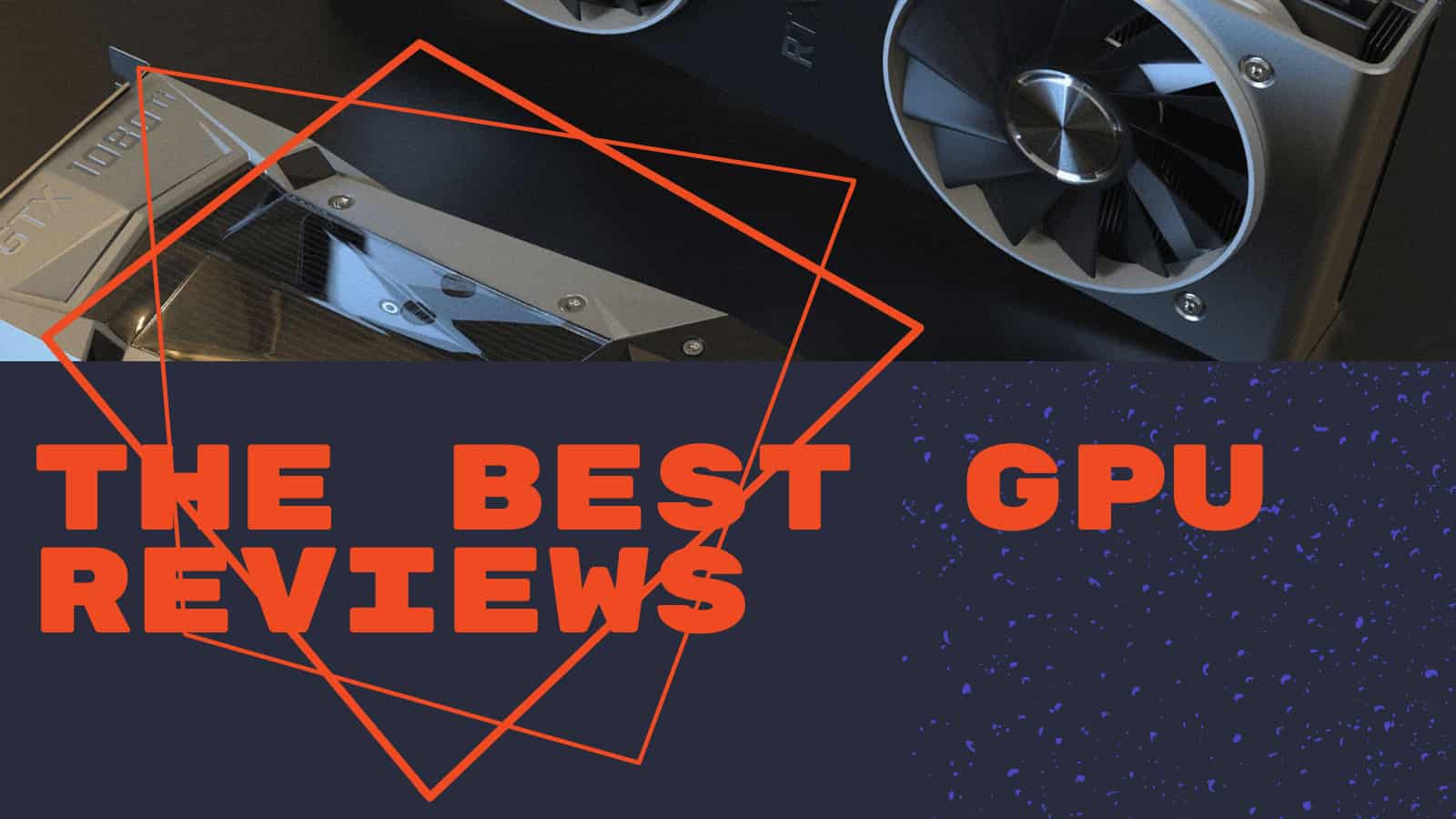 The best quality graphics cards are the lifeblood of any high-end PC, including gaming ones. The cards are responsible for converting all the zeroes and ones to stunning pixels on your screen. Graphic cards flood the market with models. As such, there's no single option for everyone. Some users prefer the fastest graphics card, while others just want to get the best value. 
Whatever the case, it's crucial to balance the performance, features, and efficiency to get the best card.
Why?
It's simple; no other component impacts your gaming experiences as much as a graphics card. That's not to say you can't use an excellent graphic card for other things like video editing. 
According to some AMD, Intel, and Nvidia stats, many users are likely using a computer and graphics card that are several years old. Many things have changed over time, so chances are you're no longer using a modern card. 
However, with new technologies like ray-tracing acceleration and smart resolution upscaling, you can get the best performance from your graphics-intensive computer operations at all times. 
With top-rated graphic cards, one thing is clear – it's never a good time to get a new video card. That's because the current generation of flagship cards from Nvidia and AMD aren't always in stock. They were launched in October 2020 but are still not available to a large number of users. 
Cards like Nvidia's GeForce RTX 3060, RTX 3070 and 3080, and AMD's Radeon RX 6700 XT and 6900 XT will perform noticeably better than the previous generations. 
Even Nvidia's recently announced workstation versions of the 3000 series, the A4000, A5000, and A6000, will suit several functions. Perhaps you can make some comparisons before getting one.
However, it's tough to get one of the options thanks to cryptocurrency mining and bots that have once again bogarted the available stock. That has created shortages and driven up prices.
Top Gaming Options
If your main goal is gaming, you can't forget about the CPU. To that end, getting the best possible GPU for gaming won't work as excellently with an underpowered CPU and out of date. You should check out the best CPU benchmarks to have a suitable processor that complements your GPU. That way, there are no hindrances to the level of gaming you want. 
GPUs are mainly ordered based on performances, the features they pack, and efficiency. That's why it's not uncommon to have some slightly slower cards that may be ranked higher. 
Affordable Options for Budget Users
Paying a reasonable amount for a video card sure helps when you're on a budget. The only catch is that for such cards, don't expect to game at a certain level. At best, the game would have to be lightweight. You can play games with multi-player options like Fortnite and League of Legends on budget graphic cards. 
An Nvidia graphics card like the Nvidia GeForce GT 1030 will do great on a gaming PC. In comparison, Nvidia's MX chips will work excellently on laptops. Besides, some cards can come with the chip overclocked, giving it a little extra oomph.
Mid-Range Cards for Entry-Level Users and Enthusiasts
The Nvidia GeForce RTX 3060 Ti can be the ideal mid-range card you can stick in an external GPU for a Mac. However, it isn't easy to get when you consider it's a product out of stock. This GeForce, along with others, offers better 1440p or entry 4K gaming, midrange video editing. 
You can check out our detailed graphics card comparison between the RX 580 vs. GTX 1070 and other top-quality options to learn more about the mid-range models.
What the Best Gives You
Depending on the kind of activities you run, you'd need a rather costly graphics card. For example, if you want to play Killer high-res gaming, pro video editing, and 3D, you'll need a top choice. 
The GeForce RTX 3070 and Radeon RX 6800 XT also do a good job, with some preferring to go for the latter. That's because it performs better overall. 
The RX 6800 has a larger bandwidth and 16GB of VRAM for video editing that gives it a leg up over the RTX 3070. You can use your application to take advantage of Nvidia's CUDA programming interface to accelerate it. 
What to Consider Before You Buy Your Next Graphics Card
Have you settled on the choice of graphics card you want, or you want more pointers? The fact is there are certain things you have to put in mind, including how many slots a card requires as opposed to the manufacturer's claims. To that end, it may take two slots. 
However, it should be just thick enough to make it impossible to put another card in a slot next to it. It should just be a little too long to handle a motherboard because of obstructions on the flip side.
Consider the following pointers before you buy a new graphics card.
Power Consumption
Sure, many experts tell you to consider power for typically all your devices. That's because it's a huge factor, and you should check the power capabilities of a card against your power supply's output. 
It's also essential to take the other cards and devices in your system into account concerning power usage. An AMD graphics card carries adequate power for a vast number of applications. 
Overclocking Options

 
Many users miss overclocking options by buying any card they come across in the market. As per negative reviews on some cards, you should look closer, particularly if they have symptoms of overheating. Check for cards that are overclocked and don't buy them. 
Such cards are usually marked "OC" in the name. When buying cards, make sure the cooling is sufficient for you. Also, make sure that your case's airflow and the positions of your other cards will allow for optimal heat dissipation. 
Content Creation Graphic Cards
If you want a card for content creation, game benchmarks don't fully represent it. To get such cards, you can start by running a search on "workstation GPUs" or "best GPU for Premiere." When you get one, note that it's also important to match the GPU to the application.
Photo and Video Editing
Photo editing does take some power. That's why it's no longer enough to use a low-end or middling graphics card, even though it depends on your software. Thanks to the latest generation of Photoshop and Lightroom, Adobe now expands its use of AI-related technologies in meaningful ways. 
For example, Photoshop's new Replace Sky and Neural Filters can perform well with GPU hardware designed to accelerate AI to speed them up. A good example is the Tensor cores in Nvidia's RTX cards. However, if you don't have at least 32GB of memory, graphics applications will only get a more considerable boost from upgrades before the GPU.
When you want a card for video editing, note that the amount of memory on the card can significantly impact real-time performance. That's because you'll be working with higher-resolution video (4K and up), considering how the latest cards are built.
Some Top-Rated DVD Devices
This card is one of the finest of all time and makes the top list where graphics card ratings are considered. It delivers excellent performance and could match up to the RTX 2080 Ti. 
It brings that 4K feature to the table and doesn't compromise on setting for most games. The 4K gaming on quality settings leads to a great value, and that's why the RTX 3070 is a top choice. 
This graphics card is another high-end option from AMD, especially if you're comfortable messing with your BIOS and looking for a 1440p graphics card that's slightly more accessible. If you want cheaper alternatives, that won't come with AMD's latest high-end offering. 
Further, the RX 6700 XT delivers a solid 1440p performance with ray tracing to boot.
Conclusion
Only the best graphics card will rise to a variety of tasks. While you can get by with any card for your PC, it will probably not favor other components like your CPU. Getting the best will help you have the perfect platform for gaming, video editing, and other applications. 
If you're after a graphics card for gaming, you'll find that recent GPU and software have risen to meet more challenging applications. And the ideal graphics card will transform into an overall improvement in your gaming experience and other computer activities. 
List Of All GPU Articles