How To Minimize Game On PC is a common question asked among gamers because, most times, you need to perform some task in the background, and you cannot simply shut the game off completely.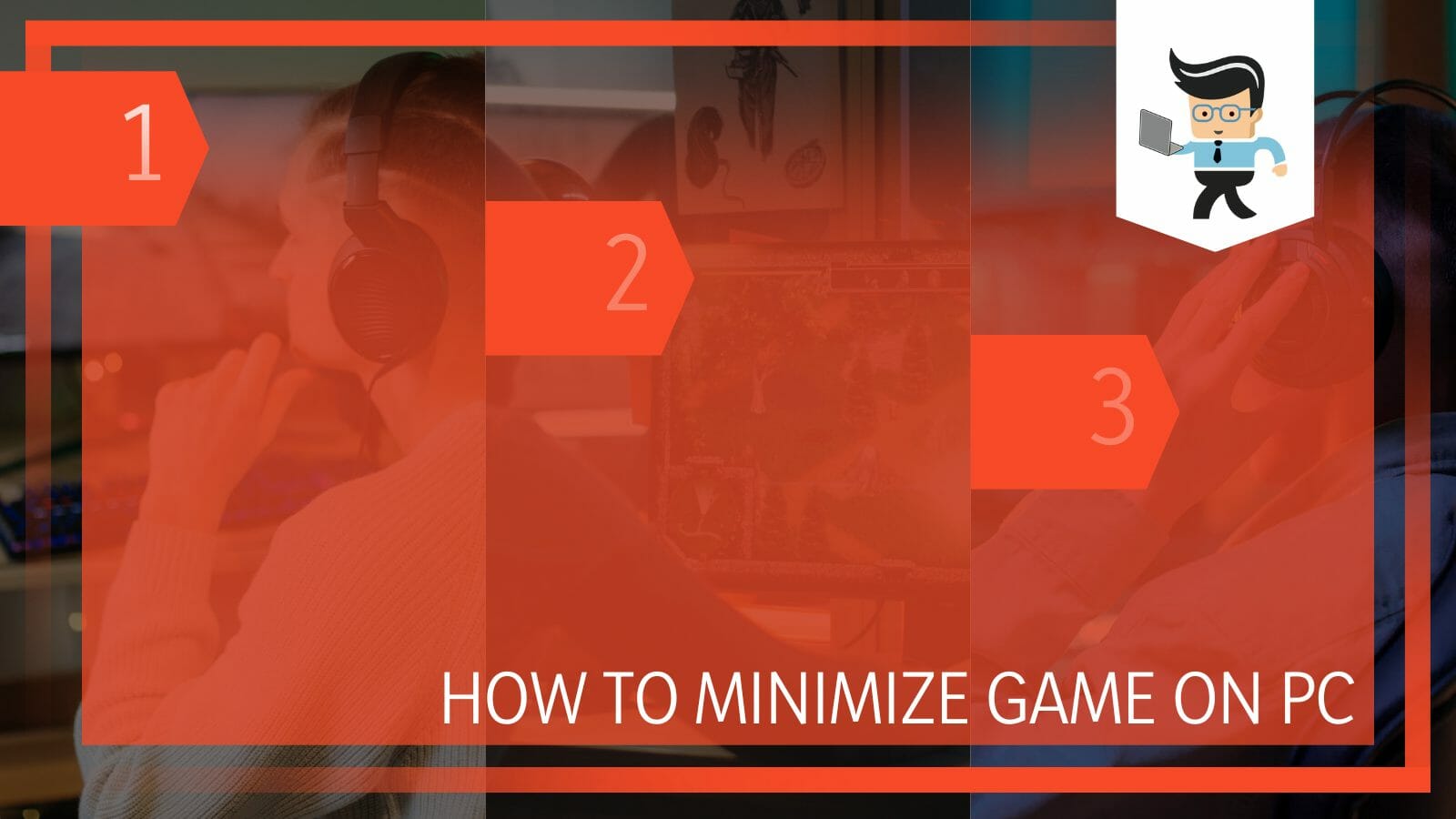 Not to worry because there are many different ways that you can use to minimize any game on your PC.
The steps are actually very easy and can be easily done in one go without having to learn some long procedures or key combinations.
In this article, we will talk about the three easiest keyboard shortcuts that you can use to minimize any game on your PC.
How To Minimize Game On PC Easily? Simple and Efficient
You can minimize any game on your PC easily by using the keyboard shortcuts: Tab and the Alt key, by pressing the windows key, and lastly, by pressing the escape key. All three of these shortcuts will minimize your game without completely shutting it down. 
Since the advent of PCs, gaming has been a big part of the experience, and rightfully so. The gaming industry has evolved tremendously over the past couple of years and more and more people have joined the gaming fanatics and legends.
Thousands of new games, products, and exhibitions have come to the market which has made the gaming industry very famous. It is a whole other world, a world we cannot deny and the world that has seen only the ups since its revelation. 
As more and more gamers are starting their journeys by the minute, there are some very common questions that they have in their minds, like the one we are dealing with in this article.
When you are in a game, there is no minimizing option in the top right corner like we have on Windows or Mac OS. You are fully submerged in the gaming world, and sometimes you might want to go back. The best part is that you can do this while your game remain paused in the background.  
The following are the steps that you have to follow to minimize the game: 
– Running The Game
The first step before you even minimize the game is to make sure that your game is running in full-screen mode and not in windowed mode.
Thousands of games are available for you to download and play on your PC. Some of the best ones are free of any cost, but some may also come with a price tag, and if you are a gaming fanatic, it will not bother you.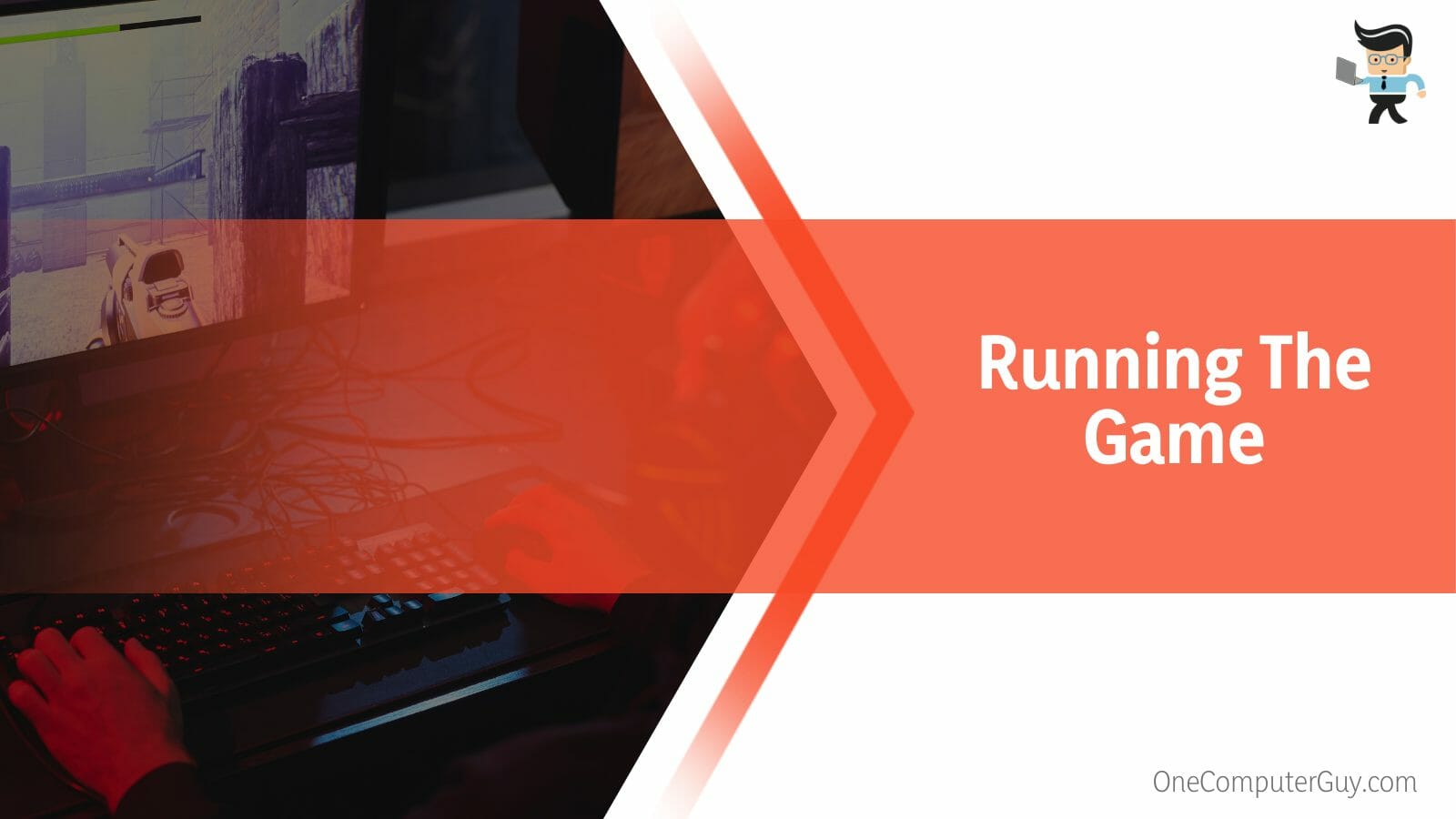 You can play games on almost every type of computer, but to play games that are very heavy in memory and are world-class, you need to have some specifications otherwise, those games will not work on your computer.
For this reason, you could either buy a gaming PC or get to modify your PC. If you want to get into professional gaming, you will surely need to get a lot of high-end gaming parts for your setup. 
Bear in mind that this can be a costly endeavor, but it surely will be worth it if you are into anything of this sort. While playing, you can use the following commands to minimize your games, and that will surely make you look professional and as an established gamer. 
– Escape Key
The best and easiest way to minimize any full-screen game on your PC is the use of the escape key.
The ESC key is mostly located in the corner of the keyboard and can be used to minimize or, as the name indicates, escape any game you want. By pressing the escape key, the game will minimize, and you will be brought to the home screen. 
The only drawback with this key and its usage is that while it may work perfectly fine for many different games, it may not work on some of them. It is hard to list down all the games that allow and don't allow the escape key function.
When pressed, the escape key will either stop the game and bring the in-game settings on your screen or sometimes minimize the game completely and take you to the home screen of your PC. You will just have to try it out for yourself. 
– Windows Key
If you are sure now that the escape key does not work for you, you can try the windows key. This key is present on any keyboard running Windows operating software. All you have to do is press the windows key, and the windows bar will pop from the side.
From here, you can choose to minimize, maximize or close the game and various applications that are open. It is quite convenient, and this key will also let your game run in the background without killing it completely. 
In the case of Mac OS, you can use the command key and which will act exactly like the windows key in the Windows. So all you need to do is press the windows or command key, and the game can be easily minimized. 
– Tab + Alt
The last and most effective way to minimize any game on your PC is by using the keyboard short: Tab + Alt.
This one is a genius shortcut because it can be used for different purposes and will surely make you look like a professional. When you press the two keys together, you can toggle between all the open tabs on your PC, one of which is the game that you want to minimize. 
You do not even need to use your mouse, and you can easily toggle between the different tabs on your keyboard. 
FAQs 
– Can I Minimize Game On a Nintendo Switch?
You cannot minimize the game on a Nintendo Switch. However, you can adjust the screen size to make it according to your choice. To adjust the screen size, go to the Switch settings. There you will find the Adjust Screen Size tab.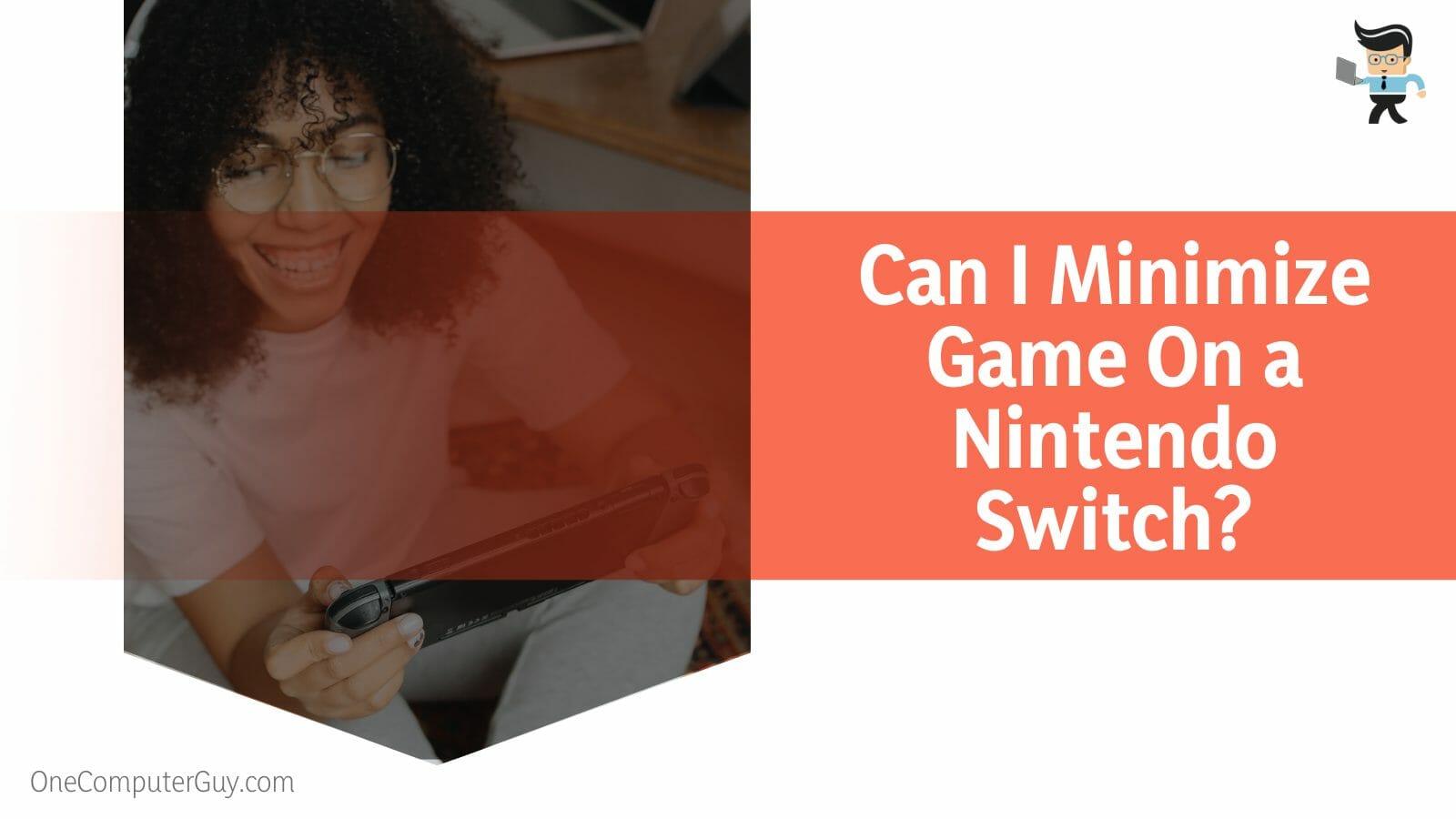 You can adjust the screen in various settings. After you are done, make sure to apply and save the current settings.
These settings will stay in place until you manually change them or the device is reset on purpose or by accident. So, in conclusion, you cannot minimize the screen on a Nintendo Switch, but you can make change the screen size. 
– Is It Better To Play a Game In a Minimized Window?
It may or may not be better to play a game in a minimized window because it depends on the game and also on personal preferences. A game that is highly intense and high quality should be played on a maximized screen. 
The reason is that you will be distracted by various background popups or applications if it is played in a minimized window, whereas if it is played like it is supposed to be, you will get the full experience. Some games may feel good while playing in a minimized window.
Like card games or MineSweeper, the games that you are playing to give yourself a small break while waiting on an important email or Zoom call. So it depends on what you like and what is happening around you. 
– Why Does My Game Lag In a Minimized Window?
Your game might lag in a minimized window because of faulty internet or connectivity issues . It can also be because some games are not meant to be played in the minimized windows because of the display settings of those specific games. 
The best way to get rid of the issue is to first check the internet connection and make sure that the internet speed is good and streamlined. Secondly, you can try and play the game on a maximized screen so that the game has ample screen space to display its full graphics. 
Conclusion
Now you know how to minimize any game on your PC with simple keyboard shortcuts, but in case you missed something, the following is a conclusion that will refresh your memory:
You can use the keyboard shortcuts: escape key, windows key, and Tab +Alt to minimize any game on your PC. 

These shortcuts will not mess up the progress of your game, and you can easily come back to it after performing whatever task you have to perform in the background.

Sometimes the escape key will only stop the game and bring the in-game settings to your screen, so make sure to use one of the other two keyboard shortcuts to minimize your game. 
Here we come to the end of the article. We hope it was informative and useful for you. Happy Gaming!