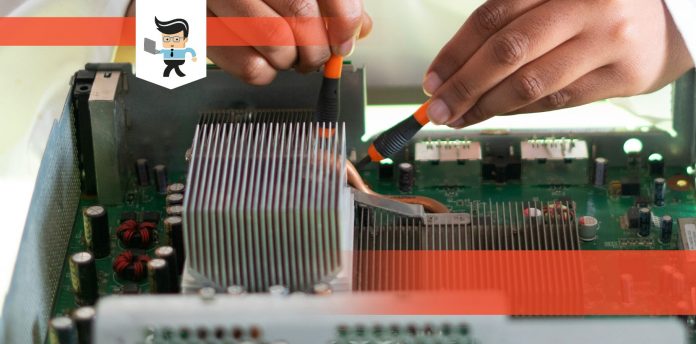 Finding the best motherboard for AMD FX 9590 can be quite hard, because it has a lot to live up to in terms of performance. There are plenty of options on the market today, and many try to live up to the specs associated with it, but so many fall short.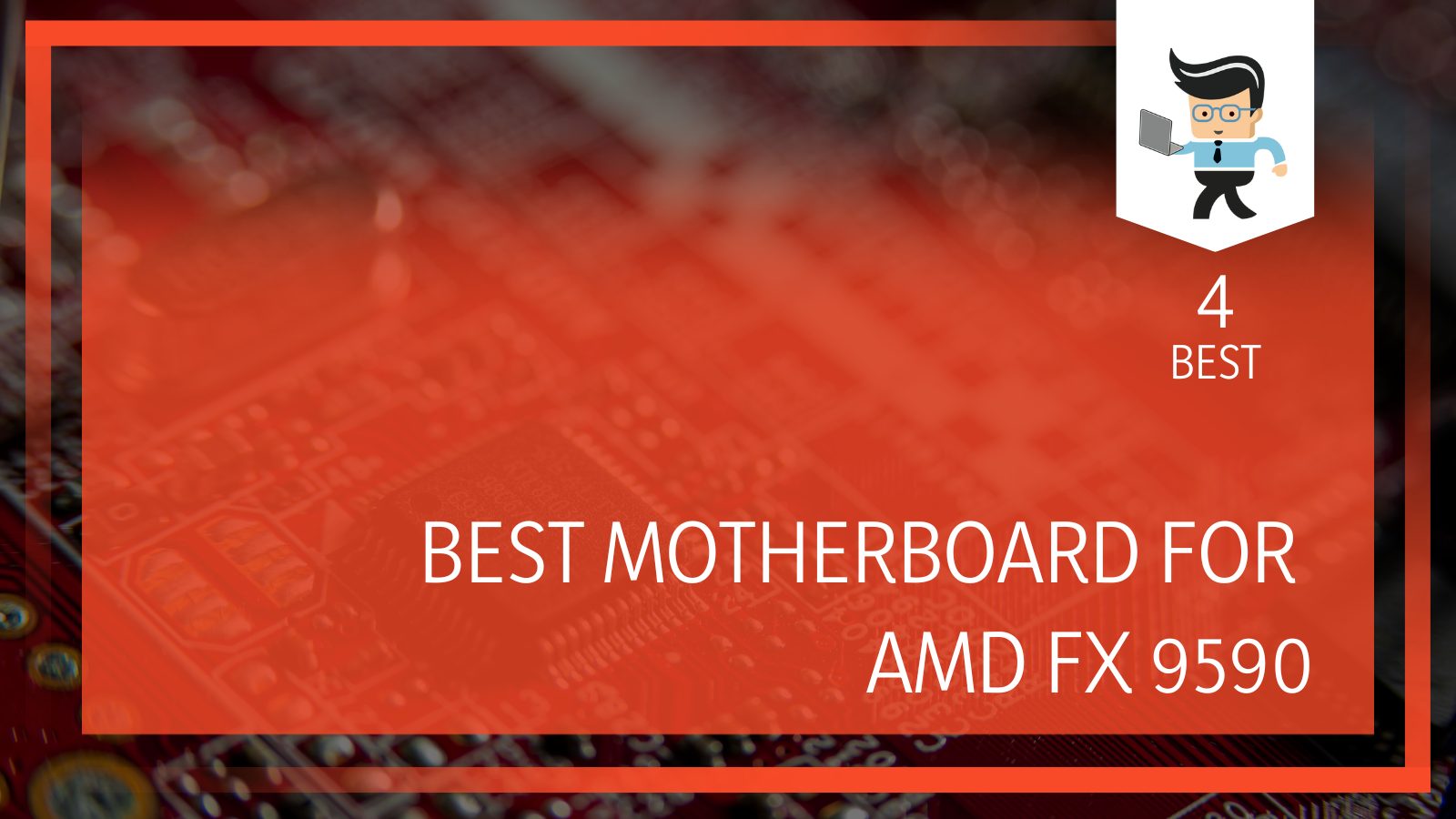 It isn't rare to hear about people getting a motherboard that just doesn't perform, and then they need to find another option.
Thankfully, you won't have to do that. We've been able to break down different options and see which one is truly the best.
What Is the Best Motherboard for AMD FX 9590?
When looking at the market and trying to determine which options are the top rated AMD FX 9590-compatible motherboards, we did quite a bit of research.
Thankfully, most of these motherboards are quite popular, and we've been able to use our own opinions combined with some long-term user reviews.
After looking at all the potential options, we've discovered these are among the most popular choices:
If you are looking for a motherboard that will satisfy the needs of even the most intense gamers, this one may be it. It features an ROG Connect for real-time OC, Direct key, MemOK button, onboard start and reset buttons, LED poster, slow mode, and LN2 mode for subzero liquid nitrogen overclocking. If your gaming gets hot, there is no better motherboard option.
Specs:
| | |
| --- | --- |
| Graphics |  Not Included, Up to 4 slots for Graphics Upgrade |
| CPU Compatibility |  AMD Athlon™ II, AMD Phenom™ II, AMD FX |
| Memory Support |  AM3+ socket motherboards support DDR3 |
| PCI Express® |  PCI Express® 2.0 |
| USB |  Up to 14 USB 2.0 |
| SATA |  Supports SATA 6Gb/s devices |
The ASUS Crosshair V Formula-Z is a good motherboard for AMD FX 9590 for a few different reasons. We think it is a great motherboard in general for many of the same reasons. It is one of the best-built motherboards we have come across, with high-quality materials, a good warranty, and plenty of additions. Even the color scheme is good and helps it to stand out from the crowd!
If you are an audio fan, the onboard audio solution is a fantastic one. You won't really need to update it or get some extra features unless you are a serious audiophile.
Of course, what really matters at the end of the day is performance, and you will get that here. It performs extremely well in almost all situations, including when you are overclocking. Gamers will get the most use out of this feature, but its abilities make it a solid motherboard option for almost anyone.
If you are building your own computer, you will also love that it has "Fault Finding" options which make it easy to debug and solve any problems.

While it is a good motherboard for AMD FX 9590, it isn't perfect. The temperature and voltage probe points really should be elsewhere instead of just beside the motherboard power connector. It is also a bit more difficult to get than some other motherboards on the list, so be sure to grab one when you can.
this one gets a pretty high rating from us as an AMD FX 9590 supported motherboards and as an overall motherboard.
ASUS has been able to do something quite different with the Sabertooth 990FX R2.0 when you compare it to everything else on the market today. This is what ASUS qualifies as a "mid-range" motherboard option for AMD FX 9590, but it performs just a bit better than that.
The Sabertooth is part of the vastly popular TUF series which uses military-grade components. This means it will be able to withstand quite a bit of abuse, including heat. It uses the best of the best in terms of materials, which is great for gamers and anyone who plans to move around with their computer.
Specs:
| | |
| --- | --- |
| TUF Capacitors | Chokes and MOSFETS—Certified by military standard to ensure ultimate durability |
| TUF Thermal Radar—Real | time thermal detection with professional user mode for customized settings |
| AMD 990FX/SB950 | Chipset |
| AMD Socket | AM3+ FX/Phenom II/Athlon II/Sempron 100 Series Processors |
| CeraM!X—Premium ceramic | coating technology provides best heat dissipation |
This is a great looking motherboard as well. It has a standard ATX form factor 12.0" x 9.6" board, which is camouflaged. When you first look at this motherboard, you may be a bit worried about the heatsinks because they do look quite small. However, they work, and they look really cool while remaining professional and non-obtrusive.
It doesn't look like a gimmicky board at all. The heatsinks use the CeraM!X covering, which is something only they use. It is an aerospace-grade cooling technology used by NASA, which is pretty cool if not strictly necessary for most people.

There are certain pieces in this motherboard which use older technology than we'd like. While it is chock-full of older tech, there are some configurations that may make you scratch your head. You are also paying for some of the "military" certifications when they don't actually mean much.
this is going to be one of the best motherboards for the price. You will be able to overclock extremely easily, it looks great, and there is some cool tech there you can brag about.
If you are looking for a good, cheap option for motherboard for AMD RX 9590, this is going to be a fairly decent option. It is one of the best AM3+ rated motherboards, and everyone who has it likes it. There are better motherboards out there, but they won't come at this price.
Specs:
Storage Interface
 6 x SATA 6Gb/s connectors, Support for SATA RAID 0, RAID 1, RAID 5, RAID 10 and JBOD, 2 x eSATA 6Gb/s Support for RAID 0 and RAID 1
Expansion Slots
 2 x PCI Express x16 slot running at x16 ,1x PCI Express x4 slots, 2 x PCI Express x1 slot, 1x PCI slots
Memory
 4 x 1.5V DDR3 DIMM sockets supporting up to 32 GB of system memory.
CPU
AM3+/AM3/AMD Athlon II Chipsets

AMD 990FX/AMD SB950. Revision 1.1.

Audio
 Realtek ALC889 codec, High Definition Audio, Dolby Home Theater, 2/4/5.1/7.1-channel, LAN: 10/100/1000 Mbit
As one of the cheapest motherboards on the market, this is still a pretty good buy if you are looking to do some serious overclocking. It has some newer tech in it and can easily run up to two graphics cards.
It is also likely one of the last 990FX chipsets to be manufactured, so if you have had problems with that before, know that many of the kinks have been worked out. This is certainly an improvement over previous generations.
As a motherboard, it supports AM3/AM3+ series processors and provides high-TDP CPU support with three PCIe interfaces supporting dual way Crossfire and SLI.
You will also get six SATA3 ports, RAID 0/1/5/10 support, two USB 3.0 slots, Power Off fast-charging USB ports, four DIMM slots of DDR3 rated at 1.5V each and supported OC frequencies of 2000/1866 MHz. Everything is organized extremely well and color-coded, so it is the perfect choice for beginners.

There is some outdated tech here that may not match up with all the configurations available today. It is also likely that Gigabyte will pull support at some point, which could be a big problem for some people.
it's a cheaper alternative for gamers and it does hold its own. You may need to do some of your own troubleshooting, but it will be worth it.
The ASRock 990FX Extreme9 has some of the best features you are going to find on the market today. It has some serious overclocking potential and if you want to soup it up, there are some amazing expansion choices.
Specs:
• Premium Gold Caps, Multiple Filter Cap
• Supports Dual-Stack MOSFET (DSM), Digi Power, 12 + 2 power phase design
• Supports AM3+ Processor, 8-Core CPU
• Supports Dual Channel DDR3 2450(OC)
• 4 PCIe 2.0 x16 Slots, Support NVIDIA® 3-Way SLI, AMD 3-Way CrossfireX™
• 8 x SATA3, 2 x eSATA3, 8 x USB 3.0, 8 x USB 2.0
• Supports Hi-Density Power Connector
• Intel® Gigabit LAN
• Supports ASRock X-Boost, XFast 555, Fast Boot, Restart to UEFI, Dehumidifier, OMG, Internet Flash, Easy RAID Installer
• 7.1 CH HD Audio with Content Protection (Realtek ALC898 Audio Codec), supports THX TruStudio™
• Free Bundle: CyberLink MediaEspresso 6.5 Trial, Google Chrome Browser and Toolbar, 1 x Front USB 3.0 Panel with 2.5″ HDD/SSD Rack
If you are looking for something that overclocks with the best of them, this is your option. You can push it really far without any problems and the CPU will remain stable. Part
of this is just because ASRock picks high-quality parts.
You will be able to reach 5GHz CPU speeds thanks to the cooling system, and if you provide your own, you may be able to go even further.
If you like to personalize your machine, ASRock's UEFI is extremely user-friendly, and entering the BIOS is great as well. It seems unlikely you will ever run out of expansion options, as they built it to be upgraded.

There are eight USB 3.0 ports present, with four being available via internal headers, and you will use them as they are good connections.
Of course,it is also an attractive motherboard with a gold-and-black color scheme you won't see elsewhere.
There are some slightly glitches here and there which are fairly easy to work out, but they can be annoying in the long-term. The BIOS settings are a bit conservative compared to some other boards in the same price range. Finally, only three BIOS setting profiles can be saved.
This is a good machine if you are looking to start somewhere and continue to upgrade it. You will get a long life if you are willing to continually change things around.
There you have it: the best motherboards for AMD FX 9590. Which one will you look at first?