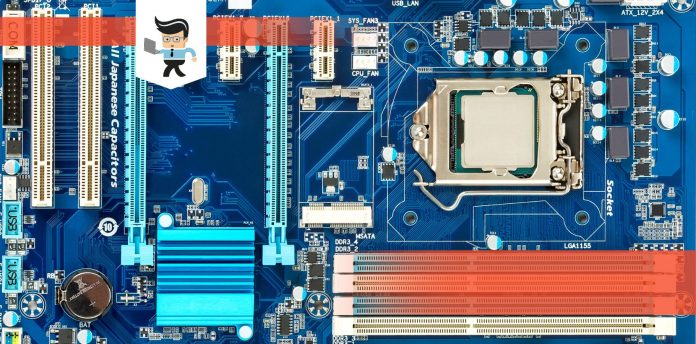 Finding the best motherboard for AMD FX6300 is a complicated task, there are quite a few different options available. You need to be able to look past the "hype" and the marketing tactics to find a motherboard that will match with the unique needs of this CPU.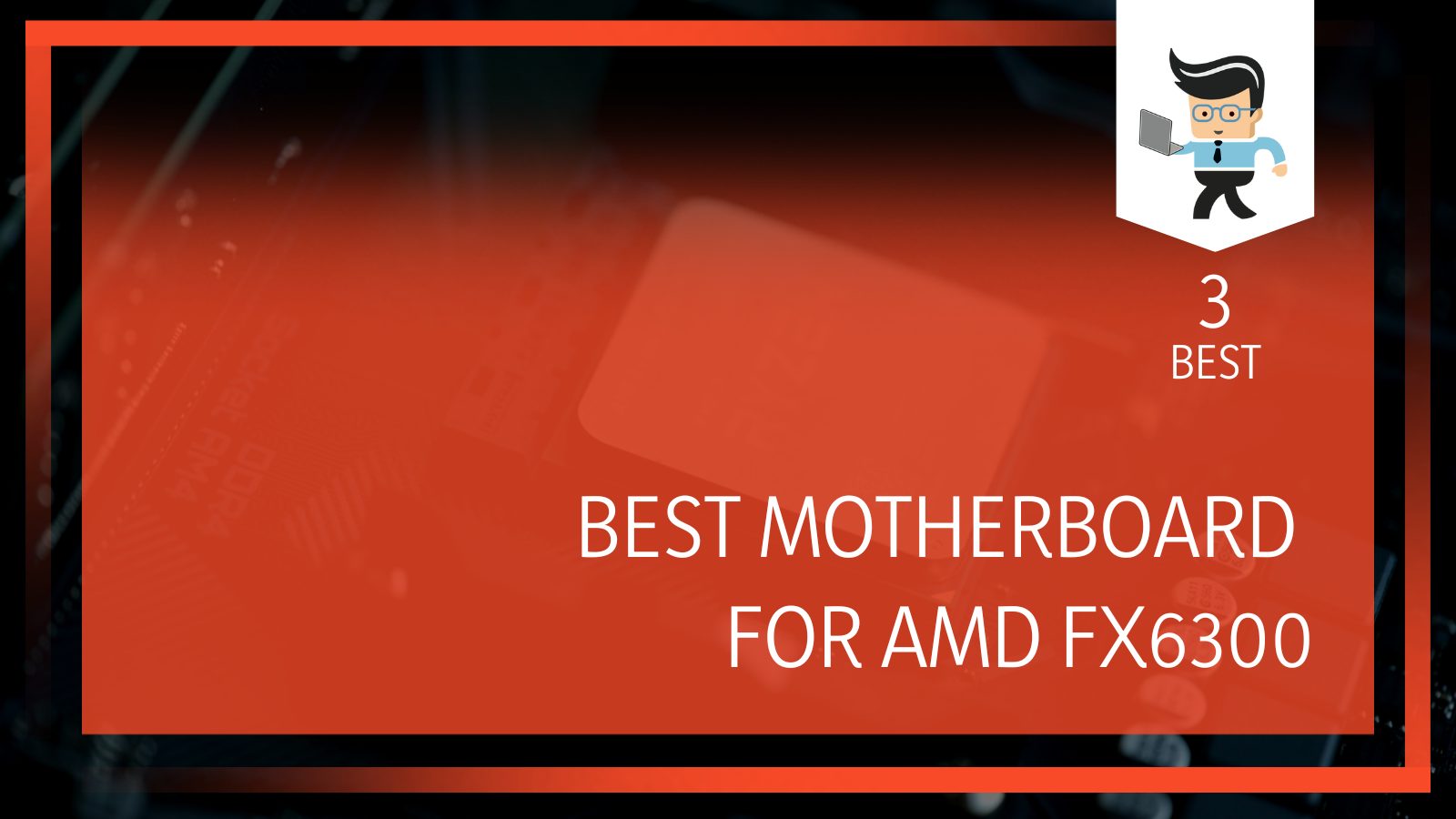 Luckily, we've been able to do just that: look beyond the buzzwords and see what motherboards are actually good enough for gamers and heavy computer users.
Best 3 Motherboards for AMD FX6300
In short, the ASUS M5A99FX Pro is a fantastic midrange motherboard which costs a little bit less than the industry standard. Even better, you can get it on sale quite often and there are also mail-in rebates for certain aspects of it. It's a good performer, overclocks well, and is expandable if you plan to improve your computer into the future.
Specs:
• AMD AM3+ FX™/Phenom™ II/Athlon™ II/Sempron™ 100 Series Processors
• Supports AM3+ 32 nm CPU
• Supports CPU up to 8 cores
• Supports CPU up to 140 W
• AMD Cool 'n' Quiet™ Technology
• Chipset: AMD 990FX/SB950
• 4 x DIMM, Max. 32GB, DDR3 2133(O.C.)/1866/1600/1333/1066 MHz ECC, Non-ECC, Un-buffered Memory
The ASUS M5A99FX PRO R2.0 is a pretty good motherboard for AMD FX 6300, all things considered. For the price, you won't be able to find anything better, that's for sure. It is a bit boring to look at, but for anyone who isn't building strictly for looks, it will get the job done.
If you are going to buy this one, it will be because of the small features it has that others in this price range just don't have. For example, the five PWM headers make it possible to have a quieter computer than you may be used to.

If you need space, there are up to 14 USB 2.0 ports and four USB 3.0 ports, so you'll never run out of external space. There are even extra SATA ports so you can add extra devices without losing the option to get a RAID setup.
There are some things included which you may not use all that often, like the USB BIOS Flashback or the MemOK! Button. However, they are nice to have just in case.
While it is a bit more expensive than previous 990FX boards, it doesn't really change all that much. Like mentioned, you probably won't use all the features available, including the dual PS/2 ports.
this is a great option if you are looking to get some interesting features and cut your price. For me, the pricing, the excellent and easy-to-use software, and the simple overclock sold it.
The Asus M5A97 is a great AM3+ motherboard that has many, many features that will keep you satisfied for a long time. It is also great for those who are looking for something that can grow with their tastes and skills.
Specs:
| | |
| --- | --- |
| Processor socket | AM3+ |
| Form factor | ATX |
| Dimensions | 305x244mm |
| Processor support | AMD FX, Phenom II, Athlon II, Sempron 100 |
| Processor external bus | 200MHz |
| Chipset | AMD 970 + SB950 |
| Supported memory type | DDR3 |
| Maximum memory speed | 2133MHz |
| Memory slots | 4 |
| Maximum memory | 32GB |
| Motherboard power connectors | 1x 24-pin ATX, 1x 8-pin 12V |
| PCI-E x16 slots |  2 |
| PCI-E x4 slots |  0 |
| PCI-E x1 slots |  2 |
| PCI slots |  2 |
| Motherboard fan headers |  4 |
| SATA II ports |  0 |
| SATA III ports |  6 |
If you are looking for one of the best motherboards for AMD FX 6300, then you will want to take a longer look at the Asus M5A97 EVO R2.0. There are plenty of ports on this one, so you will never need to add anything through an extender. You will get eight USB connectors two USB3 ports.

While some motherboards will have more, this is probably enough for most people. There are plenty of other options there and even six 3.5mm audio jacks and an optical audio port. The BIOS Flashback is a handy feature for those who will use it, but if you won't, it isn't really worth it.
As mentioned, I think there could be a few more ports on this one to really make it compete. There are two PCI-E x16 slots, but only the top one is going to be fast enough for most gamers at x16 speeds.
The other one runs at x4 speeds. You won't be able to use a multi-card setup here. Just like with some of the other motherboards, the connections are a bit awkwardly spaced and will dictate how you arrange things. Another issue is that there aren't any video output ports.
this board was designed for a specific set of people. It is a perfectly capable motherboard with some great features and some expansion opportunities.

The MSI 970 Gaming motherboard is a great option for AMD FX 6300 for many reasons. It is a good performer, has excellent design, and has some features you wouldn't expect to find in it.
Specs:
• CPU AMD Socket AM3+/AM3 FX Processors
• Chipset AMD 970 and SB950
• Main Memory
• Support four DDR3-2133(OC)/1866/1600/1333/1066 up to 32GB Max
• Dual-Channel memory architecture
• Supports non-ECC, unbuffered memory
• Supports AMD Memory Profile (AMP)
• Supports Extreme Memory Profile (XMP)
To start, this is a beautiful motherboard. It has a color scheme that is minimalist and mostly black, but there are some hints of red which make it special. It is a complicated board. Don't let that minimalism fool you.
If you are just starting out on building PCs, it might prove to be a bit more difficult than you'd like. There aren't any "user-friendly" markings or colors to help you with the connectors. However, there is a pretty good manual.
As far as the hardware is for performance, "acceptable" is a good word for it. While it is what you'd expect for this price range, it doesn't go above and beyond. The best feature is that there are some connectors for gaming peripherals that stand out.
The Click BIOS is very good, which will help with some overclocking, but you will have to mindful of the heat levels.
While the design is great, the eight-pin EPS connector is a bit awkwardly placed. You will have a hard time unlatching it. Hopefully, it will be rotated in the future because it is a good feature. Some people have reported problems with overclocking as well, which is a bit of a bummer.
this is a great piece of technology for what it is. Make sure to read the description and know what you are getting, because that's all you're getting. Don't expect something that will "wow" you. If this is going to be the motherboard you choose for AMD FX 6300, you should consider investing in an external cooling system.
Overall, picking a good motherboard for AMD FX6300 is going to be difficult because there are just so many options on the market today, and they just keep coming. Your best bet is to figure out how much overclocking you will be doing and go from there, as it will eliminate quite a few options.
Happy hunting!