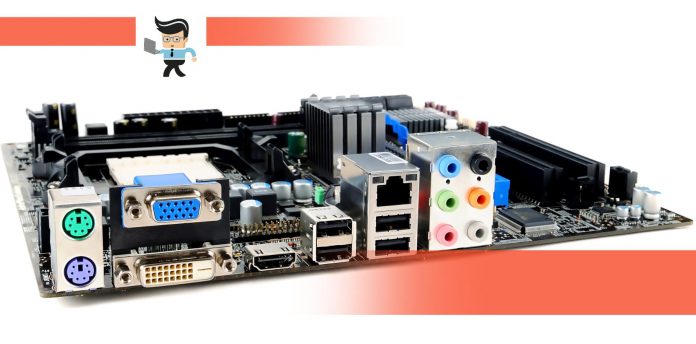 What is the best Am3+ motherboard for gaming? How about the best Am3+ motherboard for overclocking? You will need to look at the different options to make a choice that will fulfill all your needs. There are just so many out there, and it can get confusing.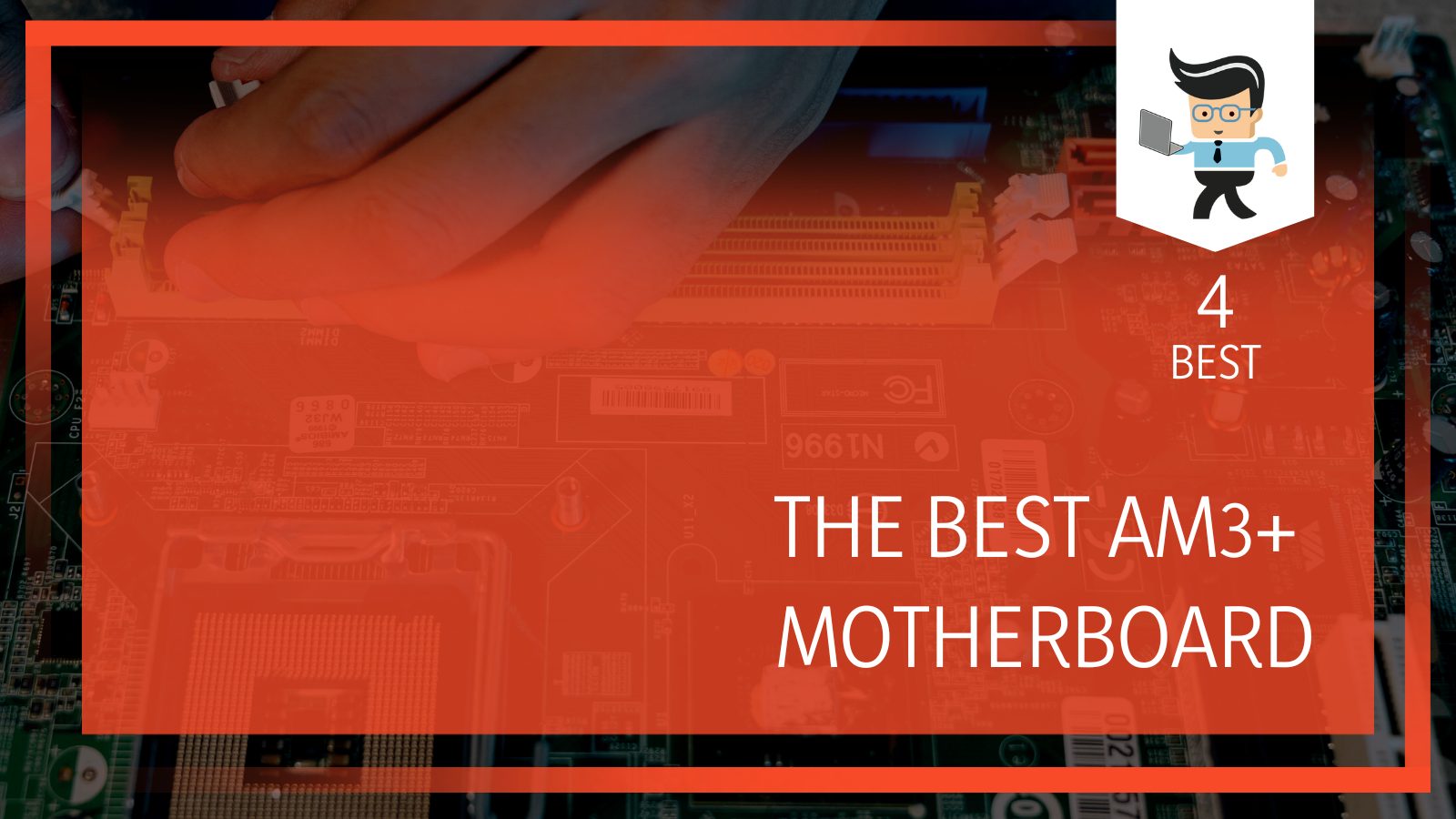 Fear not. People have been looking for a motherboard for this Am3+ for some time, and they have already done a lot of research for you.
Comparison Table
Best Am3+ Motherboard – Our Choices
Luckily, we've been able to do some research and have broken down some of our favorites in this Am3+ motherboard comparison.
While not every motherboard on this list is going to be everyone's favorite option, we think this is a wide-ranging list that will meet many people's needs.
Here are some of our favorites, broken down into reviews:
The ASUS Crosshair V Formula-Z is one of those motherboards everyone loves because it just works when you compare it to every other motherboard on the market. It is difficult to think of another motherboard that has gotten this type of love and attention, probably because of its stability and ease-of-use. Even among other motherboards in its family, it stands out.
This motherboard comes with a ROG connect which allows for real-time OC, Direct Key, a MemOK button, onboard start and reset buttons, an LED poster, slow mode, and LN2 mode for subzero liquid nitrogen overclocking. For gaming, especially gaming where you like to overclock and get your system hot, there is nothing better.
Specs:
| | |
| --- | --- |
| Graphics | Not Included Up to 4 slots for Graphics Upgrade |
| CPU Compatibility | AMD Athlon™ II, AMD Phenom™ II, AMD FX |
| Memory Support | AM3+ socket motherboards support DDR3 |
| PCI Express® | PCI Express® 2.0 |
| USB | Up to 14 USB 2.0 |
| SATA | Supports SATA 6Gb/s devices |
This is certainly the best Am3+ motherboard on the market today. The ASUS Crosshair V Formula-Z has been able to stand the test of time and the scrutiny of others.
For a few different CPUs and systems, it has quickly become the standard. With a good quality build, you will be able to use it for a long time and even recycle it into new cases. The color scheme is absolutely gorgeous, and if you have a clear case, you will be happy to show it off.
If you are an audiophile, this is absolutely going to be the best motherboard on the list. The onboard audio solution is so perfect that you almost won't need an audio card unless you are a professional music producer. What really sets this motherboard apart from its competition on this list is its far superior performance.

You will be able to push your system and overclock it almost as much as you want. It will handle it. Even better, you will be able to make use of the "Fault Finding" technology that will help you to sort out any problems you may have.
This is a great motherboard for Am3+, but it isn't going to be the perfect motherboard for everyone and in all situations. The temperature and voltage probe points aren't the best located, and they may even impede some builds. You will be somewhat limited in how you can configure everything.
this is going to be hard to beat as the best Am3+ motherboard on the list. You will be able to push it when you need to, move it around, and get the most out of your other gear.
The ASUS M5A78L-M is a good motherboard with some pretty cool designs. It is definitely going to be a good option for anyone who is just starting out and wants some serious power on a budget.
Almost everyone who buys this one has some pretty good things to say. You may have to do some of your own research to set it up, however.
Specs:
| | |
| --- | --- |
| Chipset Type | AMD 760G/SB710 |
| CPU Socket | AM3+ |
| Device Type | Motherboards |
| Item Dimensions | 10.24 x 2.03 x 10.63 inches |
| Item Weight | 1.00 lbs |
| Memory Slots Available | 4 |
| RAM Memory Maximum Size | 32 GB |
| RAM Memory Technology | DDR3 |
| Supported Motherboard | atx |
When you look at user reviews, it is always common to see some problems, but not with this one. Almost everyone who has purchased it has said they've been very happy with their purchase.
This is going to be the best Am3+ motherboard for the money, and it doesn't cost as much as some of the other items on this list. It has an amazing energy-saving mode which will not only help when you are overclocking, but it will help to keep your motherboard young.
This motherboard was developed for gamers who need serious power and overclocking capabilities but nothing too fancy or out of the ordinary. It will play most levels of games quite well, with maybe a few problems overclocking on bigger and heavier titles.
It comes equipped with plenty of slots which you will be able to use to upgrade your system over time. It is also easy to install into your existing system, and the build quality is high enough that you will be able to move it around if you decide to expand with this.

The biggest problem people seem to have with this machine is that it doesn't come with much documentation, which can be a hindrance for some beginners. You must be willing to go online and do some of your own research to get everything right. It is all there, however.
This is a great motherboard for Am3+, and you won't be disappointed you made this purchase. It has a good design, unlocks true core performance in an easy way, has a system-free-from-risk feature, and emits gift percent less radiation than many other boards.
The ASRock 760GM-HDV is a good motherboard that has seemed to go unnoticed by so many people within the gaming world. If you get this one, you may need to do some extra work here and there, but you are going to be fairly happy with the purchase you made.
Specs:
| | |
| --- | --- |
| Chipset Type | AMD 760G |
| CPU Socket | socket am3+ |
| Item Dimensions | 7.60 x 8.58 x 3.94 inches |
| Item Weight | 0.03 ounces |
| RAM Memory Technology | DDR3 |
As mentioned, this isn't going to be the best-known motherboard. However, it does come packed with a solid capacitor design which will keep it moving for a long time. It also has support for Socket AM3+ / AM3 Processors and 8-Core CPU, which makes it pretty powerful.
The connectivity is great as well, with 1 x PCIe 2.0 x16, 1 x PCIe 2.0 x1, 4 x SATA2, and 8 x USB 2.0 (4 Front, 4 Rear). You will be hard-pressed to find a motherboard with that much connectivity in this price range.
As far as looks go, it is pure black, which is striking and a bit mysterious. The black is darker than most other "blacks" used in motherboards, so if you are looking for something that will play well with RGB lights and accessories, this is a good choice. The design also protects the motherboard against electrical shorts caused by humidity, making it a good option for someone who lives in a warmer climate.

For audiophiles, you won't find a better motherboard. It has 7.1 CH HD Audio (Realtek ALC887 Audio Codec) and ELNA audio capacitors. These powerful pieces of tech will reduce the noise level and help to pick up on all the bass notes and lyrics of your music.
Of all the motherboards on this list, this one is going to be the hardest to find for some people. Your best bet may be to go to any of the traditional retailers and see if you can get it there. You may even consider looking for resale machines.
this is a board that was designed to be part of a powerful system and use some of the best technology. Why it hasn't quite caught on yet isn't clear.
The ASRock Motherboard ATX DDR3 1600 AMD AM3+ Motherboard 970 PRO3 R2.0 is going to be one of the best options you can find on the market today if you are looking for some serious overclocking potential.
If you are willing to spend a bit more, you will even be able to add some extra features to get something that is truly unique and fits your needs. Just be prepared to do the work.
Specs:
| | |
| --- | --- |
| CPU | Socket AM3+/AM3 |
| Memory | 4x DDR3-2100+(OC)/ 1866(OC)/ 1800(OC)/ 1600(OC)/ 1333/ 1066/ 800 DIMM Slots, Dual Channel, Non-ECC, Unbuffered, Max Capacity of 64GB |
| Slots | 2x PCI-Express 2.0 x16 Slots (one runs at x4), 1x PCI-Express 2.0 x1 Slot, 2x PCI Slots |
| SATA | 6x SATA3 Ports |
| Ports | 4x USB 3.0 Ports (2 rear, 2 via header), 12x USB 2.0 Ports (6 rear, 6 via headers), 1x PS/2 Mouse Port, 1x PS/2 Keyboard Port, 1x RJ45 LAN Port, Audio I/O Jacks |
| Form Factor | ATX |
If you are looking to overclock when you play some of the heavy-hitting games, this is going to be your best option for a motherboard for Am3+. You can push this motherboard much further than you may be used to and it will still stay stable.
Part of this is because of the technology, and an even bigger part is because ASRock has such high-quality parts. This could even be a display motherboard with the black-and-gold color scheme which makes it stand out.
When you use this motherboard in your build, you will be able to reach pretty high CPU speeds and not have to worry about cooling, as the built-in system is great. If you are willing to add your own cooling system into the mix, you will be able to push it even further.

For those who are more advanced in building their own PCs, ASRock's UEFI is extremely user-friendly, and entering the BIOS is easy to do as well. If you want to expand or personalize your machine, there are eight USB 3.0 ports are present, four of which are available via internal headers, and you will use them. All of them work extremely well and allow for tight fits.
There are some slight glitches when you are overclocking. They are only random and don't occur all that often. Most importantly, they are fairly easy to work out, but they can be annoying in the long-term if you aren't willing to figure them out.
The BIOS settings are a bit conservative compared to some other boards, even those from ASRock. Finally, only three BIOS setting profiles can be saved.
This is a good motherboard for Am3+ if you are looking to start somewhere and continue to expand it. You may have to work at it, but it will be worth it in the end.
Those are our top choices for Am3+ motherboards you can buy today. Be sure to shop around and look at your different options, and never stop trying to expand and make it better. Remember, your maintenance will help to control the lifespan of the motherboard.