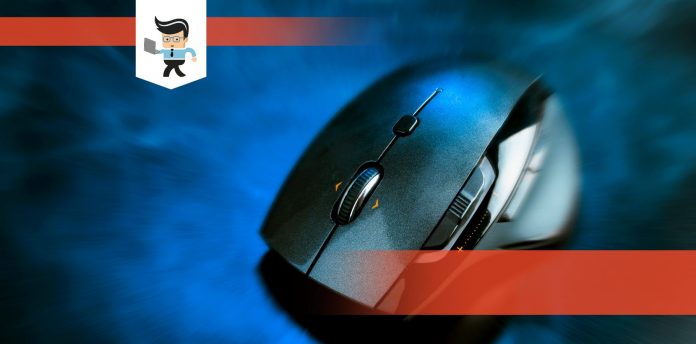 Without a doubt, getting the right mouse for ffxiv will go a long way to impact your in-game movements and precision-based actions. For this reason, many gamers and enthusiasts alike will go the extra mile to find the best model that will help them unlock new levels in their Final Fantasy XIV gaming sessions.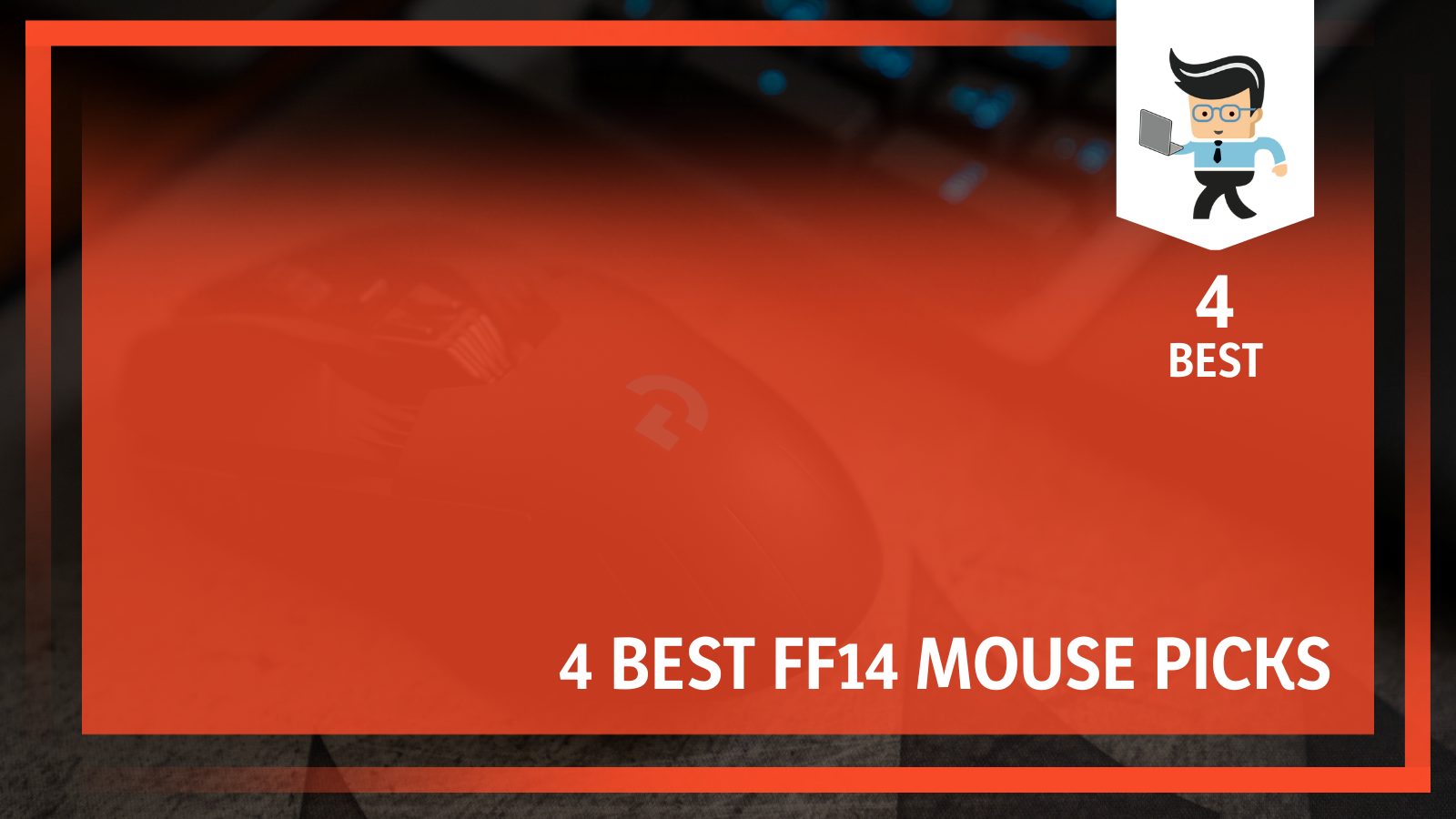 If you're one of those, we have put this article together to help you determine just exactly which mouse will work well for your Final Fantasy XIV game. Read on!
Key Specifications at a Glance
Choosing the Best Final Fantasy 14 Mouse: What You Need to Know
Gaming mice are numerous out there, with each brand doing its bit to outdo the rest. As such, the competition is rife. To get the best one for any purpose, you have to go down to the specifics. You'd want a mouse that meets your immediate needs rather than one that's a 'jack of all trade.'
If you're targeting mice that enable you to play games like Final Fantasy 14, you'd need all the information you can get. That's because such games often use the best mice for perfect strategy, timing, and flawless execution.
To that end, the one thing you're going to need is an excellent, high-quality mouse. Please take a look at the four best options we came up with before making your decision.
Pros
• Nineteen programmable buttons
• Exceptional aesthetics
• Great functionality
• Excellent for MMOs
Cons
• Struggles with super-fast games
The Redragon G900 is a wired gaming mouse that comes with different kinds of aesthetics. There's also a wide array of functions here, including modern RGB features. That's a nice touch and certainly gives this mouse some extra style.
Besides that, the companion software helps you to customize the effects and modes fully.
Tuning is also possible here by adding weights to the bottom of the mouse. As a result, you can either make it heavy or light to fit your needs.
– Buttons: Functionality at its Peak
If you want a gaming mouse with buttons that function credibly, you're looking at it. Also, as an MMO mouse, it gives you a great base to game with.
On the left side of the G900, you get 12 different programmable buttons, which is perfect for any MMO game.
However, we observed that the controls could sometimes be a little challenging to reach. Depending on your hands, you might also have some difficulty pressing some buttons.

– Customization: Create a Button Profile
We have mentioned that it has 19 different buttons in total, and you can assign other functions to these buttall of them. As a result, you get to make the buttons suit your profile.
The only issue we notice is that it can get cranky while playing fast-paced games. However, for MMO fans, this mouse works a treat.
If you love customizable mice with many buttons to work with, you can't pass up on the Redragon G900.
Pros
• Three-button variations
• Simple but nice aesthetics
• Programmable buttons
• Ergonomically sound
Cons
• Mandatory software
All the buttons you need to spend all those hours on the side of victory are present here. In line with that, the Razer Naga Trinity comes with innovative mouse features, including three interchangeable side panels you can switch between on-the-fly. Also, we like the fact that it's comfortable and has excellent customization software.
– Design: Made to Win
This mouse comes across as beefy and will suit people with large hands to a tee. They won't feel swamped either, thanks to ergonomics that boost comfort.
In all, it's a design that follows your hand seamlessly with a rest for your pinky included. The buttons offer a clicky satisfaction, while the presence of RGB makes it more beautiful.
– Innovative: Always Ready to Meet You Halfway
One of the best things about the Naga Trinity is its ability to adapt to your current needs. We know that the lineup has always been traditionally centered around MMOs.
To that end, it presents the first panel with its twelve keypad-style buttons in it's great for games like MOBAS and real-time strategies. Again, the standard two-button panel is perfect for shooters.
The panels come attached to the Trinity by magnets which are easy to remove. The magnets keep them from sliding.
– Software: Giving You the Upper Hand
The best part about having a Razer Naga Trinity? You don't have to stop a game or use the Razer Synapse to make changes. Getting the panel replaced is enough for the Trinity to start using its assigned control scheme.
If you like, it's also possible to use the mouse without any panels. Furthermore, the Synapse software is powerful companion software that lets you customize the Trinity to suit any playstyle. The save button layouts for different games, and complex macros are customizable.

What's more, if you find the nineteen buttons short, you can activate Hypershift and switch to an alternative set of binds for each. The Naga Trinity shows some lack of portability, though.
If you love beefy mice, especially one with programmable and customizable features, the Naga Trinity is for you.
Pros
• Multiple programmable buttons
• It packs a good design
• Nice miniature frame
• Supports MMOs
Cons
• Stiff cable
The fact is modern-day players and gamers have to juggle multiply characters and challenging macros. That's why they need the best mouse to stay ahead. Mind you, a 12 button MMO mouse like this one will do the damage provided you know how to use it.
However, what Logitech's G600 gives are twenty physical buttons. Also, you get an easy way of switching between three onboard or local profiles.
Even with a large number of buttons present, it's comfy, and programming takes little time. If you're aware of the older version, this G600 is a terrific upgrade.
– Feature: Plenty Enough to Make Your FF14 Enjoyable
The buttons here are nothing short of remarkable. No doubt it too Logitech a great deal of thought to pack so much into the G600's small frame. All across, there're clever solutions to help you get the best results.
For example, the scroll wheel registers side clicks as separate inputs. You also get a 12-button pad on the G60's side. AL these buttons also have RGB lighting you can adjust from your computer.
– Software: Perfect Delivery
Logitech's configuration software is the center of attraction. It complements the mouse perfectly. Also, it's possible to change the setting for every button except the left and right ones. You can reverse that, though, thus making the G600 an optional pick for southpaws that don't mind using their pinky.
You can store the function changes on either the mouse or the PC. In the same vein, you can toggle between sets of three by holding down the scroll wheel.
– Support: Mapping Your Buttons for Easier Access
You can indeed map all the buttons yourself. However, we think it's wiser for the program to search the system for compatible games and use them. Also, MMOs like World of Warcraft and Final Fantasy XIV are supported on this mouse.

You can always tweak the settings and assign controls to buttons from a drop-down menu.
For the carapace, the G600 features a broad and flat one. It's best suited for players who rest their palms on their mice. We don't like that it has a stiff cable that tends to snag on the keyboard tray.
There's so much to program and look forward to on the G600. It's the perfect companion for playing ff14, and will let you make tons of changes.
Pros
• Comfortable design
• Smart customization
• Excellent thumb pad
• Exceptional gaming performance
Cons
• It seems built for large hands
The Corsair Scimitar RGB is a step in the right direction by the Corsair brand. It just had to get into the MMO mouse ring, and by all accounts, this mouse is quite the peripheral. The Scimitar RGB is a high-quality mouse with a comfortable design and outstanding performance.
– Design: A Mix of Everything
When staring at the Corsair Scimitar, you're immediately faced with a mouse with tons of buttons, including several for your thumb. If we have counted well, they're twelve. To put it in perspective, that's six more than some other mice and equal to the Razer Naga Trinity.
You might struggle to use all of them. However, if you can deal with a handful of commands at the tip of your thumb, be our guest.
– Buttons: Fit for all Purposes
Despite the plethora of buttons here, it's easy to tell the Scimitar RGB's buttons apart. They come divided into four columns, and every other column is textured. It's much easier to tell apart, unlike those on the Naga Trinity.
As such, not much memorization is required to know the button's placement. We also noticed that your thumb is either on one of two smooth columns or two textured columns.
Some users may not like that the buttons are numbered "1, 2, 3" from the bottom up. You also get the numbers "4, 5, 6" row, which starts at the bottom.
We also think that it would have made more sense to go in a zigzag pattern. That way, your thumb would already be right next to the "4" button by the time you reach "3." The best part is that you can reprogram the buttons any way you like.
In addition to the 12 thumb buttons, you also get a right button, a left button, and a clickable scroll wheel. It doesn't end there since there are two buttons at the center of the mouse. By default, one of those last two controls profile selection.
The other controls dots-per-inch (DPI) sensitivity, but you can make changes if you like. Overall, the mouse is comfortable to use for long periods, particularly if you have large hands.

– Software
The Corsair Utility Engine (iCUE) software provides a great addition to this mouse set. There are many things to do with it, including customizing certain features. It's versatile to the core and provides a sensible way to reprogram a button or change a color RGB pattern.
The Corsair Scimitar RGB is an excellent mouse, and if you're a high-level MMO fan, you should probably get one.
Planning to Get a Good FF14 Gaming Mouse? Consider these Two Things First
1. Ergonomics Matter a Lot
Whether you're going for the wireless ff14 mouse or other variant, ergonomics matter a lot. Sure, gaming mice are designed for gaming, but they shouldn't be useless at other stuff. That said, you'd want a comfortable option to help you get the most points while gaming.
Also, your health must come first. To that end, observe the ff14 mouse you want and the potential grip your hand might have on it.
With that information, it's easy to settle for one. Consider the material, buttons and reach, and general forms. Again, the mouse you want should have all its features geared towards your comfort levels.
2. Software Steals the Show
You can barely do any legit customization without having excellent software behind you. That's the case with a modern gaming mouse. After all, what's the point of having all those buttons if you can't swap functions to suit your requirements? Also, the software helps you maintain relevant settings, especially if you constantly switch computers.
Conclusion
That's been our perfect list and review of four of the best mice for Final Fantasy XIV. We are sure it has helped you, and perhaps you already have a clue of the one you want.
Whatever the case, we'll go one better by suggesting the Corsair Scimitar Pro RGB mouse. It's excellent and has the ideal quality to help you scale conquer Final Fantasy 14.