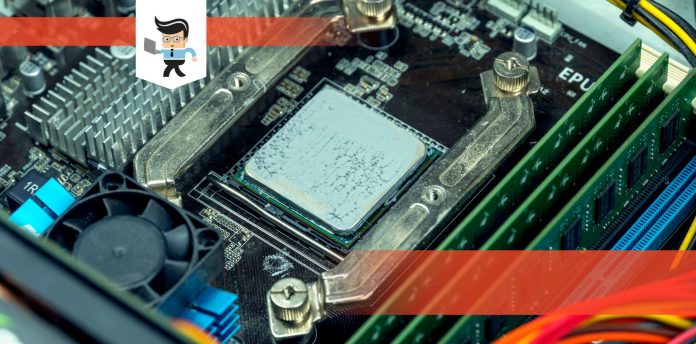 If you are looking for an AMD Fx processor for gaming, there are pretty few ways that you can go wrong. Most AMD processors are extremely high quality and have been developed with gamers in mind.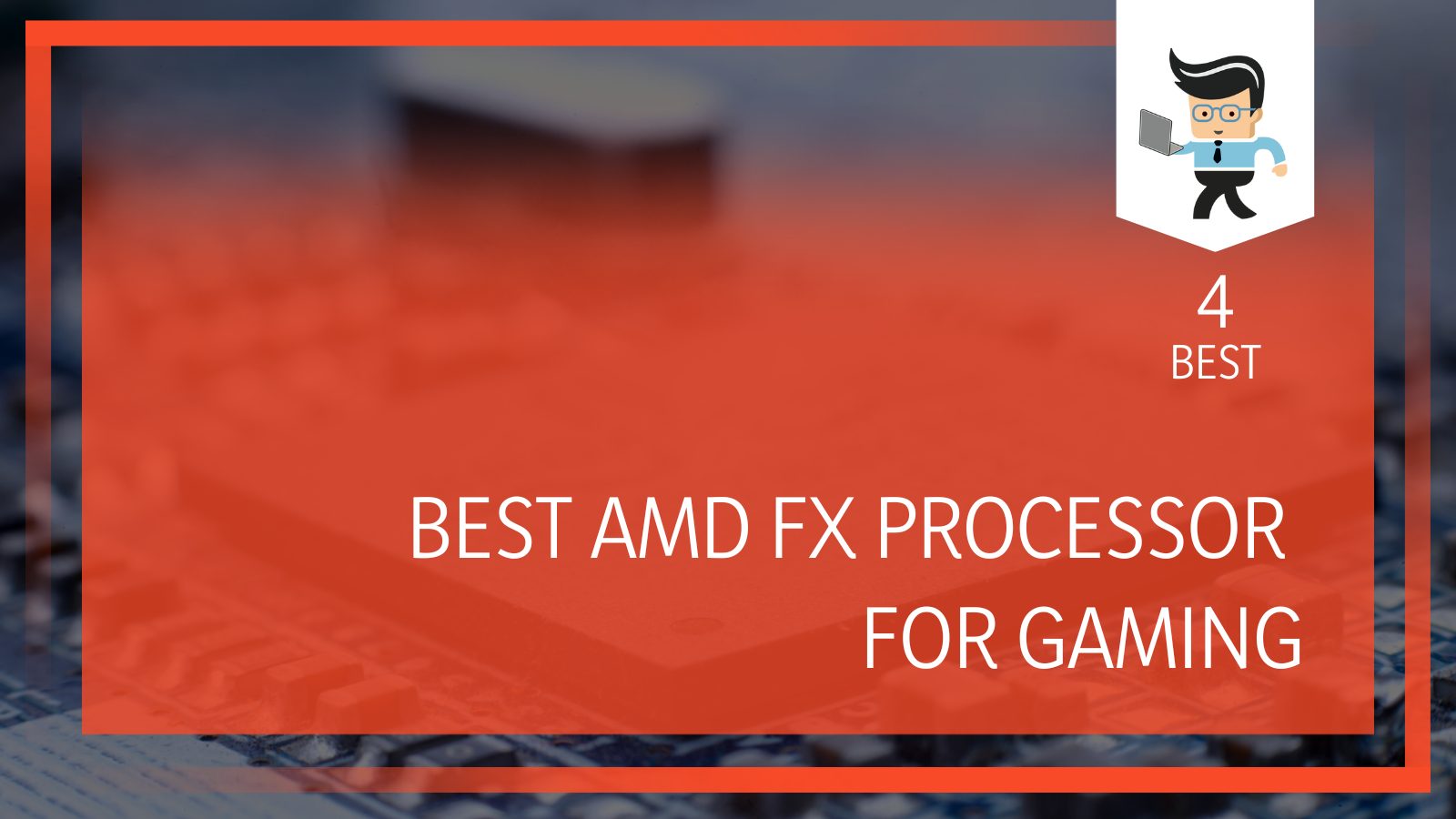 These CPUs can provide your computer with fast speeds, smooth performance, and the chance to really prove your skills online.
However, with so many options available it can be quite difficult to determine what the true best option is for you.
Which AMD Fx Processor Is The Best For Gaming?
Some people want to find the fastest AMD Fx Processor and others are just looking for an AMD Fx Series for gaming.
Whatever you are looking for, you will find a nice range on our list, including:
AMD FD8350FRHKBOX FX-8350 FX-Series 8-Core Black Edition Processor

AMD Black Edition FX-8300 Vishera 8-Core Socket AM3-Plus 95W FD8300WMHKBOX Desktop Processor

AMD FX 6100 6-Core Processor, 3.3 6 Socket AM3+ – FD6100WMGUSBX

AMD FX-8120 8-Core Black Edition Processor Socket AM3+ – FD8120FRGUBOX
So which AMD Fx Processor is the best choice for gamers? As we said, there are very few ways to go wrong here. However, these are the standout options:
One of the most widely used AMD Fx CPUs for gaming. The first option in our "Best AMD Fx Processor For Gaming" list is the AMD FD8350FRHKBOX FX-8350 FX-Series 8-Core Black Edition Processor. 
This is one of the most heavily promoted processors that AMD has, and for good reason. It is an eight-core processor that works with AMD's Overdrive system. This will allow gamers to overclock just a little bit (from about 4.0 to 4.1 GHz) within high-end processes and applications. 
This unit will also work with four or six cores if you would like to limit the amount of power that you use. The unit is designed quite well so that it won't overheat or wear out. Users have nothing but glowing remarks about performance.
There is a virtualization feature standard with this processor that helps with identifying unique virtual applications and functions that are produced when you game or perform any activities. There are some great additional security levels on the CPU for individual applications.
Some fan favorites include settings on whether or not you want to overclock depending on what else is going on in the processor. There is a 128-bit floating-point engine that helps with the acceleration of the content on your CPU. There are 256-bit AVD instructions that can work with two engines, but you will also be able to use them on a single core.

Overall, this is a great CPU that is perfect for gamers because it allows air to move through and keeps heat from building up around the motherboard, which is what causes breakdowns. The design ensure that you will be able to play heavily on this processor for a long time. The only real design flaw that we've been able to note is that the power cord is extremely short.
Setup menu is really great to use; works extremely fast; has many controls; produces a good temperature during games
The power cable is short and may require an extension; you may need a separate heat sink
The best processor for multitasking and gaming
The next option is from the Vishera line of CPUs from AMB Fx processors for gaming. This is the processor that is focused on multitasking, and it is one of the top models of this line.
The FX-8300 is fully unlocked and has eight cores. The 64-bit support provided by the CPU is lauded by many users because it keeps everything intact. There are four 2 MB L2 cache features that work with the 8 MB L3 cache. Everything seems to support everything else and it works well to keep the processor running smoothly.
The speed of the FX-8300 is really what stands out for so many people: it reaches speeds over 3.3 GHz, but it can reach 4.2 GHz while overclocking. If you need to use higher-end applications, this is a perfect choice. The overclocking design is great if you are trying to play games for a longer period of time or more advanced gaming. It is also a great processor for those who work in multimedia and need to have a better system. 
Additionally, there are two DDR3 1866 memory channels, which will result in faster reports for you if there are ever problems. The processor has eight separate threats that help to manage unique content.

Finally, the cord is one against really short. You may have to cobble together some sort of extension or reconfigure your setup.
Has eight threads to help with performing multiple applications at once; two memory channels allow for data to move quickly and efficiently; L2 cache works in segments
The power connection cord is, once again, too short; you cannot adjust the maximum speed
The most flexible option on the list
Another option if you are looking within the AMD series for a processor for gaming, then the FX-6100 is a great option. It has six-cures and a large amount of memory because it uses L3 memory instead of L2 memory. It also helps to keep memory moving at a faster pace.
One of the biggest reasons that this processor has become so popular is that it is extremely flexible. This processor adjusts to what you need and you won't have to plan anything out. If you are building your PC for the first time, this could be a great option for you. 
If you are the type of person who likes to play around with their builds and make constant improvements and adjustments, then this is another great option. It is designed well and the quality is good enough that you will be able to make these changes without having to worry about breakdown or degradation. If consistency is important to you, this is the most consistent speed-wise on the list. Another thing that is consistent? The framerates, making it perfect for gamers. 
One thing that gamers need to notice is that the overclocking boost here isn't as great as some of the other processors on the list. 

The best part of this processor is that the core supports individual processes and functions without risking overheating. Those who use this processor will be able to get a lot of use out of it. Sometimes, people will have a hard time with installation, but it is easier than it appears.
This has some of the most consistent speed of all the CPUs list; it also has some of the most stable framerates for gamers; there is a lot of control to manage many facets, including applications and multimedia
The overclocking boost on this particular processor isn't as great as some of the other models; a few people have noted that they have had a hard time installing it
The perfect option for those just starting to build
The AMD FX-8120 8-Core Black Edition Processor Socket AM3+ – FD8120FRGUBOX is one of the more popular AMD Fx processors for gaming from this series. It produces some extreme speed for some major tasks thanks to the Turbo CORE system. You will get a massive performance boost of up to 900 MHz, depending on what is happening on your computer at that time. The performance boost feature is extremely helpful when you are gaming or when you are trying to edit multimedia content or use a heavy application.
The Bulldozer architecture system increases the core communication feature, which is great if you are the type of person who has to multitask. The core performance functionality helps to ensure that your content moves forward and that you are able to handle everything that you need. It has a brilliant operating frequency of 3.1 GHz, which ensures that you will have enough power to do what you need to do. You can even reach overclocking speeds of up to 4.0 GHz. 
The cooling is great, even with a stock fan! When you are overclocking, the heat can get a little bit extreme – you may need a better cooling system.
For those who are new to building their own systems, this is one of the easiest to install and comes with a very thorough manual. There are also plenty of online guides. 

There are a few issues that you may need to consider, including the fact that this is the loudest processors on the list. 
Extremely easy to install; a great Turbo setting that adjusts automatically; stock fan helps to keep it cool
You may want to get a cooling system; this can be loud, especially when hot
Conclusion: Overall, What Is The Best AMD Fx Processor For Gaming?
There are some great AMD Fx processors out there for gaming, including the ones mentioned above.
Just make sure to go through the list and figure out which one fits your needs and has the specs that you need. If you are trying to get your games to run smoothly and beautifully, there is nothing better than an AMD processor. They can even handle some of the heaviest processors.
For our list, we would suggest the AMD Black Edition FX-8300 as the first choice for most people.