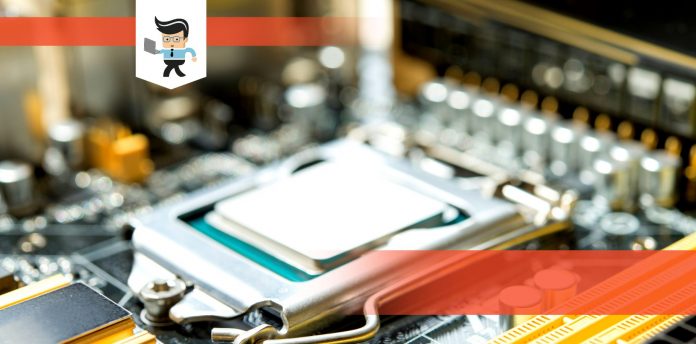 As the PC market continues to grow, there is one thing that there doesn't seem to be enough of: white gaming motherboards.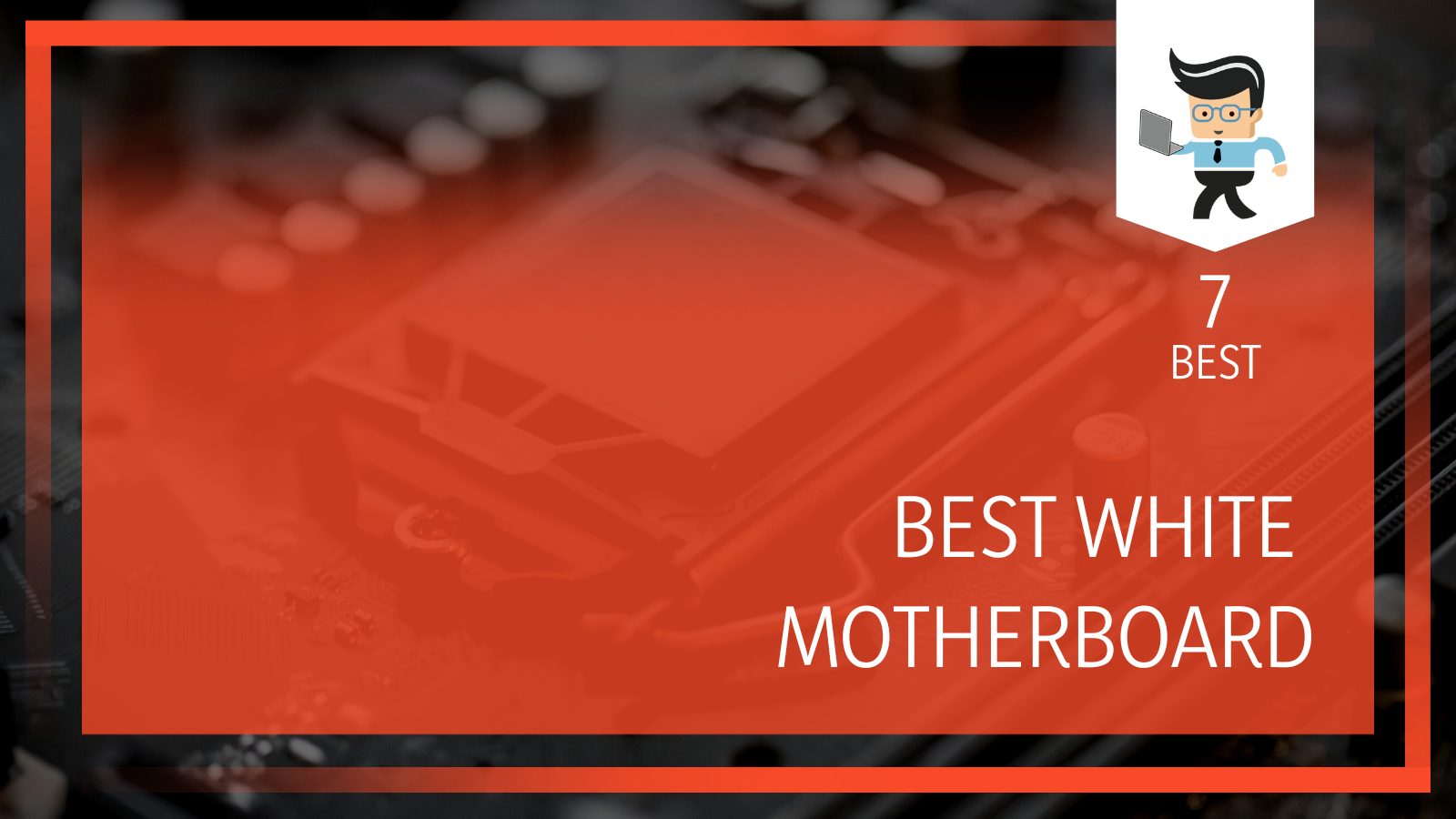 There are motherboards that come in mostly black and gray, but there are some pops of color as well.
One of the most important components of your PC is the motherboard, so you need to have something that you love.
They include:
Chipset
Memory
Storage
Back Ports
Asus Prime Z390-A Motherboard LGA1151
Intel Z390
4× DDR4 DIMM, max and 64 GB

2× M.2, 6× SATAII
PS/2
1 × Display Port, 1 × HDMI
3 × USB 3.1 Gen 2 Type-A
1 × USB 3.1 Gen 2 Type-C

Asus Prime Z390-P LGA1151 (Intel 8th and 9th Gen)
Intel Z390
4× DIMM, DDR4, max. 64 GB

2× M.2, 4× SATA

1 × PS/2
1 × Display Port, 1 × HDMI
3 × USB 3.1 Gen 2 Type-A
1 × USB 3.1 Gen 2 Type-C

Asus Prime X570-P Ryzen 3 AM4
6x SATA, 2x M.2
6x SATA, 2x M.2
1 × PS/2
1 × Display Port, 1 × HDMI
3 × USB 3.1 Gen 2 Type-A
1 × USB 3.1 Gen 2 Type-C
2 × USB 3.1 Gen 1 Type-A
2 × USB 2.0

ASUS Prime X299-Deluxe II
intel_x299
NDDR4
2× M.2, 4× SATA
Thunderbolt 3, U.2 and triple M.2, front-panel USB 3.1 Gen2, on-board 802.11ac WiFi and 5G LAN.
ASRock X570 Pro 4 Motherboard
4 × SO-DIMM slots, up to 64 GB of DDR4-2400
8 SATA3, 1 Hyper M. 2 (Pie Gen4 x4 & SATA3), 1 Hyper M. 2
2 USB 3. 2 Gen2 (Rear Type A+C), 8 USB 3. 2 Gen1 (2 Front, 6 Rear)
Asus Prime X570-Pro Ryzen 3 AM4 Motherboard
AMD 570X
4 memory slots; 128 GB RAM
SATA 6GB/s USB 3.2 Gen 2
2 USB 3. 2 Gen2 (Rear Type A+C), 8 USB 3. 2 Gen1 (2 Front, 6 Rear)

PCIe Gen 4 support, Dual M. 2 support, USB 3. 2 Gen 2 ports

ASUS ROG Strix Z490-A Gaming Z490 LGA 1200(Intel 10th Gen) ATX
Intel Z490
4 memory slots; 128 GB RAM
SATA and PCIe 3.0 x4 modes
Supports HDMI 1. 4 and DisplayPort 1. 4 output, and featuring dual M. 2, front panel USB 3. 2 Gen 2 Type-C connector
Keep reading to see more about our top choices.
Best White Motherboard: Our Top Picks
White motherboards, while limited in options, have plenty of great choices. They tend to be higher-end and have a few more features than others. There are some cheaper and mid-range options that you should consider as well. In this guide, we will break down some of our favorite white motherboards from ASUS.
There are a few motherboards to choose from, but you need to think about what it is that you want to do with your motherboard. What connectivity do you need? While you won't have as many choices as you may want, there is still plenty of room. We'd start our search with these:
This is the Intel version of the ASUS Z390. It has some great connectivity, yellow details, illumination, and good speed. It isn't going to be great for top-level gaming, but it has tons of promise for mid-level gaming and long-term work.
Breakdown of the Elements
If you are looking for a beautiful white board, this is going to be a good choice, but you may need to give up on something beautiful. It isn't a bad looking board, but it doesn't have much of a personality.
This is an entry-level board, so some of it can look quite cheap, especially in the white color. It has a white, silver, and black design that is distinctive enough. The white portion is the rear panel cover and chipset heatsink. There is integrated RGB on both, including ASUS AURA Sync. The white patterning contrasts against everything nice.
This motherboard has three full-length PCIe 3.0 slots, two of which have the beloved ASUS Safe slot armor protection. The slots operate at x16, x8, and x4 from top to bottom. You get two-way SLI and up to three-way CrossFire graphics card configurations. The memory is good on this motherboard as well. It comes from the four RAM slots that have support for DDR4-4266 and a maximum capacity of up to 64 GB.
You will also get two PCIe 3.0 x4 M.2 slots, one of which has support for a SATA drive. You will get a miraculous amount of USB ports: seven of them, including three USB 3.1 Gen2 Type-A, one USB 3.1 Type-C, two USB 3.0 Type-A and two USB 2.0 ports. You will also get six audio ports, with five 3.5 mm audio jacks and single S/PDIF optical output controlled by a Realtek S1220A HD 8-channel audio codec.

If you are looking to save some money and still get a white motherboard with at least some chance of personality (through RGB lights), then this is a great option. It is one of the most popular choices for those who are looking for a motherboard that isn't WI-FI enabled.
Intel I219V GbE10 / 100/1000 Mbit LAN; 4 + 1 phase VRM TUF MOSFET DIGI +; Good Price; Amazing audio options; tons of connectivity
Does Not Support CPU FAN; Doesn't have a ton of personality
One of the best white motherboards on the market today is the Asus Prime Z390-P LGA1151 (Intel 8th and 9th Gen) DDR4 DP HDMI M.2 Z390 ATX Motherboard with USB 3.1 Gen2. It is a mid-range chipset, which is one of the best options you will have. It has a bit of limited RAM that you need to contend with, supporting only 2666 MHz, but it is still a great choice.
Breakdown of the Elements
The Asus Prime Z390-P has a white and black theme that looks more like a wave of triangles that were thrown from across the room. It's a unique take on the design. The board itself also has some fairly basic looking, but effective heatsinks. There isn't a rear panel cover, which shows off the controllers and components.
The most basic functions are all great with this motherboard. There is an impressive amount of support for DDR4-4266, with a maximum among of 64 GB across the four included RAM slots. The PCIe configuration is a bit on the basic side, with a full-length PCIe 3.0 x16 slot and two full-length PCIe 3.0 x4 slots and three PCIe 3.0 x1 slots offering support for two-way CrossFire multi-graphics card configurations.
There is more storage with two M.2 slots with support for both PCIe 3.0 x4 and SATA drives and a rather basic set of four SATA ports. There is a pair of USB 3.1 Gen2 Type-A and four USB 3.0 Type-A ports. Finally, you get a pair of PS/2 ports and a DisplayPort and HDMI duo of video outputs on the board. The back panel of the motherboard has a Realtek RTL8111H Gigabit LAN port and Realtek ALC892 powered trio of 3.5 mm audio jacks.

The ASUS Prime Z390-P is one of the cheapest boards in this range, with some basic and entry-level components as well as some pretty decent connectivity. While this isn't going to be a board that blows your mind, it is a pretty good option.
Good price; perfect for mid-range gaming; has two ports for storage
Not the best in terms of performance
This is one of the top motherboards on the list for many reasons. While it is higher in price than most of the other choices, there are plenty of reasons for this. It has more RAM, higher speeds, better design, and more.
Breakdown of the Elements
This is another white motherboard that has a minimalist touch. It is a bit "bare" looking compared to some of the other ones, but it will give you that clean look if you like that one. It has a white and black color scheme, with some nice lines and a crisp feeling. The chipset heatsink, in particular, is beautiful with just a touch of silver.
There is some great connectivity here, with two full-length PCIe 4.0 slots, dual PCIe 4.0 M.2 slots, and a pair of Realtek controllers handling the onboard audio and networking. This is a more versatile motherboard, as it has two full-length PCIe 4.0 slots that operate at x16 and x16/x4. You will be able to do quite a bit of that. There are two-way AMD CrossFire configurations, but there isn't one for NVIDIA SLI.
With storage, you will get two M.2 slots with support for PCIe 4.0 x4 drives. If you need more storage, you are able to add your own. It has six total SATA ports that are quite sturdy for the price. There are four memory slots with support for up to 128 GB with the 32 GB UDIMMs. While it looks bare, it isn't: there are four USB 3.1 G2 Type-A, two USB 3.1 G2 Type-A, and two USB 2.0 ports.
You also get three 3.5 mm audio jacks that are controlled by the Realtek S1200A HD audio codec, just one Ethernet port controlled by a Realtek RTL8111H Gigabit NIC, a PS/2 combo port, and an HDMI video output.

Overall, the ASUS Prime X570-P is considered a "top end" of the "low end" white motherboards. It was designed as a lower-cost alternative to help people get what they need. Unfortunately, there are no Type-C connections, which will annoy some people.
Cheaper build; Wi-Fi 5 Intel Wireless-AC 9260; Power: 24-pin ATX connector and 8 + 4-pin CPU; Easy to Find; Goes on sale somewhat frequently; nice connectivity
It looks a bit "plain" to some people
Of all the white motherboards on this list, this is the most expensive: for good reason.
Breakdown of the Elements
If you are looking for a beautiful board that feels sturdy and high quality, then the X299-Deluxe is a great option for you. The patina is absolutely gorgeous and it doesn't scratch easily, which is something that the other options on this list cannot say. The RGB LEDS are integrated under the back panel shroud and the PCH heatsink. They are gorgeous and customizable and really look great when offset against the white design. Of course, you can use the AURA Software to get the best look.
As far as features go, this one is absolutely maxed out completely. It has a U.2 port, the fastest integrated Wi-Fi on the list, and four USB 3.1 (10 Gbps) ports on the back panel. It comes with dual Intel Gigabit NICs, the I219-V and I211-AT, something that the other options on this list don't even come close to having. It has ASUS modified Realtek codec and more USB 3.1 (10 Gbps) Type-A and Type-C ports on the back than any other motherboard on the list. The connectivity is almost unheard of, to be honest. It even comes with onboard OLED displays to help with system information and customization.

Overall, performance on this board is almost seamless. It works very quickly, overclocks easily, and has a decent cooling system. You will need to supplement the existing cooling system if you are going to overclock regularly. Overall, this is going to be one of the most expensive white motherboards on the list, but it has high-end features that make it cost as much as it does. It is a solid motherboard that can support high-end gaming. While it may not be completely worth the price, it is a great option for anyone who has the money to spend and wants the best looking white motherboard.
Absolutely gorgeous; feels expensive; has wireless connectivity
One of the costlier options; doesn't go on sale all that often
This is one of the most interesting motherboards on the list, as it is a Mini-ITX motherboard. The white color is nice, but that isn't what makes this one stand out.
Breakdown of the Elements
As far as the appearance goes, this is a beautiful motherboard. It isn't anything that is too unique, other than its size. It is able to pack a punch into the list space that it has, and you can certainly see that it is white. There are some people who will say that it shouldn't really fall into the "white" category because it has more of a silver sheen to it.
The ASRock X570 Pro 4 AM4/4DDR4/HDMI/DP/ATX Motherboard is an interesting white motherboard for AMD's Ryzen 200. It can be used as a high-performance motherboard or in more low-profile builds. It has very great storage capabilities.
It is based on the AMD X570 chipset and supports most of the latest processors with 16 cores and a 105 W TDP. You get plenty of connectivity, with our DDR4 SO-DIMM slots supporting up to 64 GB of DDR4-2400 memory with or without ECC, one PCIe 4.0 x16 slot for graphics cards, one M.2-2280 slot supporting PCIe 4.0 x4 or SATA SSDs, and two OCulink connectors to support the eight SATA 6 Gbps ports.
As far as the I/O goes, it has two 10 GbE ports,  a GbE port for decent remote management, two USB 3.1 Gen Type-A connectors, one USB 3.1 Gen 1 header for front panels, and a D-Sub display output.

Overall, this is an interesting motherboard that some people are going to love and some people are going to find it unreliable and annoying. It isn't going to be for people who love to personalize their boards, as it is too small to really do anything outside of the ordinary. Another thing to consider is that of all the options on this list, this is the one that has the least amount of user reviews. It is a good motherboard, but it just hasn't had the wide range appeal that some of the other white motherboards have had.
Small form factor; good quality to the design; interesting features; good connectivity
It can be really difficult to find this one anywhere; the smaller size doesn't make it a great option for all builds
A beautiful motherboard developed with gaming in mind, and it performs extremely well
Breakdown of the elements
This motherboard isn't completely white, but it has some great white elements that will keep your need for the color appeased. It also has hints of blue, purple, and pink around the logo, just to give it some shine.
Everything is laid out extremely well and it should be easy to assemble. You won't have to worry about using the wrong wires if you pay attention.
As far as the tech goes, this one is filled with some great features. The ASUS ROG Strix Z490-A Gaming Z490 LGA 1200(Intel 10th Gen) ATX White Scheme Gaming Motherboard (12+2 Power Stages, DDR4 4600, Intel 2.5 Gb Ethernet, USB 3.2 Gen 2, Aura Sync) motherboard is high performance and used primarily for gaming.
It has Digi-Power control, which helps to keep clean energy going to the CPU. This helps to eliminate the risk of burnouts and power surges. It also keeps games moving smoothly.
The cooling system is developed as well, with a dedicated PWM/DC header for self-contained water-cooling setups and a CPU fan header. Both work extremely well to keep the system cooled, even when overclocking. Speaking of overclocking, this is a motherboard that has been designed for it!

This is a great motherboard for anyone who wants to get some serious gaming done without having to mess around with different settings. This is really an "out of the box" hit.
Beautiful design; made for overclocking; speedy
Does have some color on it; can be a bit "busy" looking for some people
The ASUS PRIME X570-PRO is packed full of features, including a dual M.2 PCIe 4.0 slots, USB 3.2 connectivity, a 6-layer PCB, dual metal-shielded PCIe 4.0 slots, an attached I/O shield, RGB lighting, and more. It is packed to the gills with features.
This doesn't really stand out appearances wise from most of the other options on the list. It is a good looking white motherboard with some black and silver detailing. The white is extremely well done, however, and it won't scratch or peel.
The tech on this motherboard is not only good and packed to the gills, but it is largely future-proofed as well. It doesn't have as many bells and whistles as some of the other boards on this list, but it has a large number of ports and some great connectivity.
Everything is reinforced and strong, made out of quality materials, and you can even connect and disconnect certain things to make it fit your needs better. Additionally, everything is color coded so that you will certainly get everything right the first time.
As far as the nice array of connections goes, you will get: a PS/2 port, two USB 3.2 gen 1 ports, DisplayPort, HDMI, four USB 3.2 gen 2 ports (3x type-A, 1x Type-C), two more USB 3.2 gen 1 ports, Gigabit Ethernet, and the audio connections.

This is a great motherboard that is on the more expensive side, but you will get a ton of connectivity and options for what you pay. If you need a versatile motherboard, this is the one.
Versatile; Extremely easy to set up; gorgeous
Requires a bit more work to set up; pricier
Selecting The Best White Motherboard
If you are trying to find a motherboard, the color probably isn't the first thing you want to think about if you want to get the best for your money. There are quite a few things to take into consideration, and most people won't put the appearance at the top of their lists.
Instead, you need to think about how you will use your computer, as the motherboard is one of the integral parts of it. Will you be gaming? When you game, will you overclock? Do you want to add your own cooling system? Each of these questions can shape your motherboard buying process, even if you do (for whatever reason) limit yourself to only white boards.
There are some budget-friendly options, some high-end options, and of course many in between.
So how can you differentiate?
You will want to look at these features:
Form Factors were the first thing we looked when we looked through for the white motherboards on our list, because this dictates the size of the motherboard and the number of expansion slots. You need expansion slots more than ever if you want to build your PC and allow it to grow with you.This is also a great way to determine whether or not the motherboard will appeal to the wide number of people who read our reviews. If you do not get the form factor correct, then you will not be able to integrate it with the other pieces that you may already have.If you don't have anything, you need to know the form factor to buy other pieces. You cannot just skip over this step.
The Processor Socket comes in one of three different forms on white motherboards, an LGA, a PGA, or a BGA. PGA sockets are the most common for white motherboards because they can be upgraded and improved on a regular basis. They can also be adapted into another processor socket, if you really need to do that. This is one of those instances in which you will need to think about your own personal use and determine which socket is going to be the best for you.
Random Access Memory or RAM is what dictates the amount of and type of memory that you will have on your build. For gamers, you will want to have more. In fact, for most people, the more, the better. You will want to think into the future when it comes to RAM, because some of the games that you have will take up space and gamers are only getting bigger.A white motherboard should have no less than 16 GM of RAM, but you probably want to find one that is bigger. You should also look for memory slots included on the motherboard– the best white motherboards will have at least four, but preferably more. Premium motherboards can have as many as twelve slots, but most of us won't need to have nearly that many. You can make due with as little as four.
PCI Slots are used for expansions as well, so you will want to get as many of those as possible on your white motherboard. For some reason, these are at a premium when you look through the options when you limit by color. It will depend on how you use your computer, but gamers will need at least one slot. You should know in general how many PCI slots you will need.
Some motherboards have Wi-Fi capability. If you are buying a motherboard, opt for one with built-in Wi-Fi.  While this might not seem like a "make or break" option, it is something that is becoming increasingly common and increasingly needed in motherboards.
Now, these aren't the only features you will want to consider when it comes to your motherboard. You may also want to think about audio features, BlueTooth, gaming accessories, and more.
The best approach is to think about what you will use your computer for and then go from there. For some people, there will be areas in which they can make compromises and areas in which they cannot.
How To Pick The Best White Motherboard
If you are going to buy a motherboard and you don't really know a lot about motherboards and what you need, you likely have many, many questions about what you need, what you don't need, and what really matters.
You need to do your research before you build a computer, but that can get confusing as well. You need to think about your budget, what you will use your computer for, how sure you are about your build, and how much you want to future proof your build.
Keep in mind that motherboards can range in price quite a bit, but it is one of the areas where you may want to splurge, if you can.
FAQs Before You Buy
If this is the first time you will be buying your own motherboard, you may have some questions. Well, we have answers:
How Much Do White Motherboards Cost?
Motherboards vary in price quite a bit, including white motherboards. While you don't have as many options, you will still get some nice variety. There are some that cost under $100 and some that cost over $1000, it really just depends on what you want and need.
If you don't have a lot of money for your build, then you can go a little bit lower if you need to. However, if you are gaming and especially if you are overclocking, you may want to get something that is a bit more expensive.
There is no shame in waiting until one of the boards you really like goes on sale. It may benefit you to track the price. You can get a great motherboard starting at around $200, and going up from there.
This is the threshold at which you start to see premium features, quality finishing, Wi-Fi, and more. If you go a little lower, you might have some issues with cheaper materials that scratch, especially with the white finishing. If you are willing to go higher, you will start to see more connectivity and higher quality.
Yes, the CPU that you pair with your motherboard is important. You need to find the right CPU to help support the functions of your motherboard. You will want to buy them in tandem, if possible, and look at the recommendations on your CPU. While you can mix-and-match somewhat, it often won't end up giving you what you need.
 Is the Motherboard Important for Gaming?
While many gamers will stress the importance of the motherboard, you may be surprised to learn that the motherboard doesn't directly impact your performance. However, it is still important. Motherboards play a critical role in the way that your PC functions and the reliability of your build. Every component of your computer will connect to the motherboard in some way. This is why we tell you not to skimp on the motherboard that you buy.
Your choice of motherboard will have a direct impact on the upgrades that you can make, the parts you can connect, and even the speed at which certain features can run. While you may not notice problems right away, eventually it can come back to haunt you. 
What Size Motherboard Do I Need?
Motherboards come in three different sizes: regular, micro, and mini. With the smallest boards, you tend to get fewer features because there just isn't enough real estate. If you need expansion slots, you should go for the "regular" size. If you have a smaller form factor, you want a smaller board. If you aren't sure, check with your older motherboard and go from there. 
Do All Motherboards Have an Ethernet Port Included?
In general, yes, every modern motherboard will come with a LAN or Ethernet port for wired internet usage. Most commonly, the port will be at least a 1G port, allowing for up to Gigabit speeds.
 Do All Motherboards Have Bluetooth?
No, not all motherboards will have BlueTooth. If you want to have Bluetooth or you need it for some reason, you will need to look for a specific board. You can also buy a PCIe WiFi adapter that also has Bluetooth or a separate USB Bluetooth adapter.
The more ports you can get, the better you will be. You will never know what ports you will need and what ports will start to matter. Sometimes, it can be surprising. If you need to choose something that you should have the most of, look for the USB headers. Most people will skimp on these and try to use extenders, but that never works and can cause problems. Look for USB 3 ports, as they will take you the furthest.
At the very least, you will want to find a motherboard that has four RAM slots. If you get a mini motherboard, you may only get two. The better the motherboard, the more RAM slots it will have. Most people who need more RAM slots will already know.
 Do I Need Expansion Slots?
If you are a gamer and you competitively game on a regular basis, you should get expansion slots, and as many as you can. This is especially the case if you play games that are heavy on the graphics or on sound, as you may need some support there and the expansion slots can offer them to you. Expansion slots can make your life a lot easier because you don't have to switch out and try to make things work. Don't pay too much extra just for expansion slots, if you don't think you are going to need them.
 What Are Motherboard VRMs?
The VRM of a motherboard, which is short for the Voltage Regulator Module, which is the part of a motherboard that supplies voltage to the CPU. In reality, it is a buck converter that takes the 12v from the power supply and converts it into a lower voltage for the CPU and a few other parts of the computer (including the chipset and/or integrated graphics). The better the VRM a motherboard has, the more capable it will be to deliver stable power and stay cool while you are gaming. This is very important if you are looking to overclock.
If you aren't overclocking, then the VRM is still important but not as important. If you are running your CPU at stock speeds and you have a higher-end CPU, you want to ensure that the motherboard can support it. If not, your motherboard can actually overheat and crash when you are just performing standard activities.
Unfortunately, it can be difficult to get a VRM reading from the specs. Instead, you may need to rely on reviews and benchmark tests.
 What Chipset Is The Best?
This doesn't matter when you are choosing your motherboard. The motherboard doesn't determine the chipsets that you use, that is the job of the CPU. Of course, you still want to guarantee that the chipset you have is compatible with the motherboard.
You will also want to check out the overclocking capabilities of that chipset if that is what you are going to do. In general, you want to ensure that everything you buy is compatible.
 Do I Need To Think About Audio?
If you are going to make music, listen to podcasts, stream your own content, or you just don't want to listen to something that sounds like it was made on a tin can, you might want to think about the audio quality.
For most people, this is going to be extremely low on the list of things that you care about. However, you may think differently.
What Else Matters When Choosing A White Motherboard?
Overall, when you are choosing the best white motherboard, you will have to go with your instincts. It is a bit easier since there aren't quite as many options out there.
You will want to look at your budget and see what you can spend. Motherboards can be returned and there are warranties, but they can be extremely difficult to get.
If you are looking for the best white motherboard, we suggest the Asus Prime X570-Pro Ryzen 3.