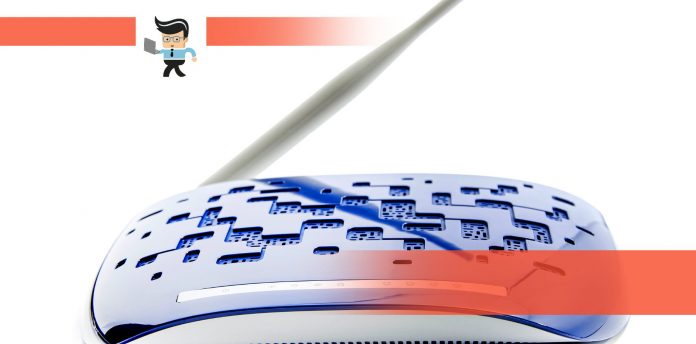 The Asus RT-N66W has been here for a while, but it remains a flagship Wireless N router and the white version of the popular RT-N66U. It's built for homes that require faster Wi-Fi over a good coverage area.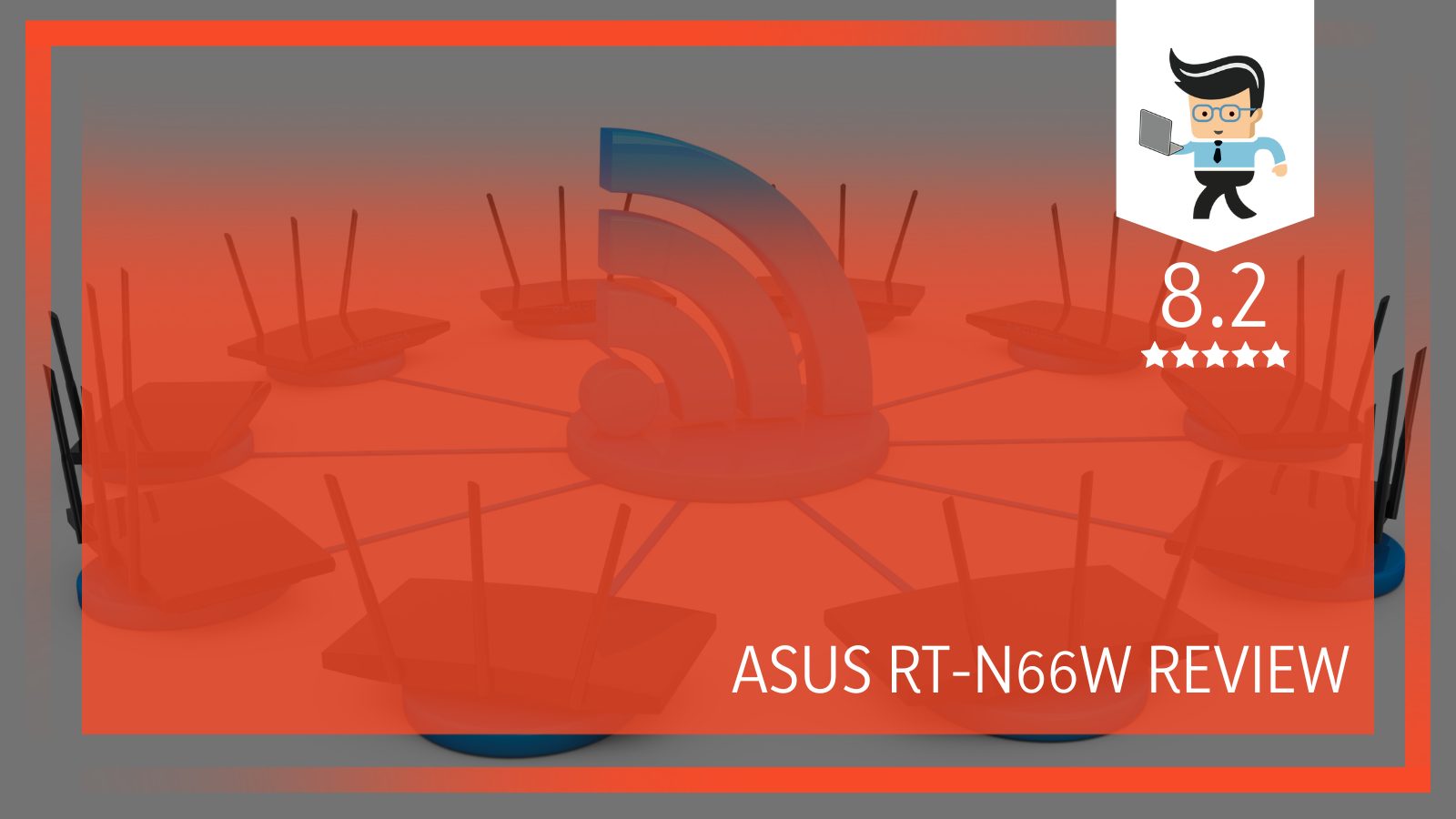 Like other Asus models, there are extra features that give users more control over the local network, which is why it's worth knowing if these features tick your boxes. Our review team puts all the top features in perspective to find out how the router can benefit you.
Spotting the Key Specifications
The Asus RT-N66W router gives you a handy tool for strong Internet connections over different networks. Let's look at the key specifications.
Product
Key Specifications
Asus RT-N66W

Speed: 900 Mbps
Antenna: 3 x Detachable
Protocol: WPA, WPS, WPA2
Frequency: Dual-Band
Form: Wireless/Wired
USB: 2 x USB2.0 support
LAN Ports: 4
Speed and Top Performance
Having this router gives you a touch of sleek class and touch in your home or chosen space. Unlike the Dark Knight Double 450Mbps N Router the RT-N66U represents, this one is white. The RT-N66W is also something of an upgrade, even if it does feel a little bulky sometimes. However, it remains an excellent networking device.
It is also an N900 router that gives you more assurances over the 5GHz band coupled with other features. The range is just as impressive over the wireless network, and the connection is stable over the distance. USB ports make the RT-N66W a lot more versatile so that you can connect other devices or routers and storage devices.
For the connection over the 2.4GHz, it's normal to expect a slower network compared to the 5GHz network. However, this is where the USB ports come in handy so that you have the proper support. All in all, this is a top-quality router for your home or small office space.
We'll take a closer look at its features, how they work, and the ideal candidates for the RT-N66W.
–

Asus RT-N66W Review
Asus RT-N66W Key Criteria
PROS
It comes with Gigabit Ethernet and USB ports
Sleek design with expanded wireless coverage
It has a file, printer, and 3G sharing
Faster speeds and a wide range
CONS
The network connection can develop bugs
The Asus dual-band wireless router or wireless-N900 gigabit router delivers incredible performance and broader coverage. With a fast setup of your network, you can get going on all your favorite functions. It also lets you customize user access and monitor the signal strength during usage.
You get faster connections thanks to increased Wi-Fi speed on both the 5 GHz and 2.4 GHz transmission by 50% up to 900Mbps. That makes it ideal for bandwidth-demanding tasks such as multiplayer gaming, HD video streaming, USB hard drive file sharing, and USB-connected printer sharing.
The built-in Wi-Fi amplifiers also make this router the perfect option for more extensive, multi-level homes and buildings because the signal range reaches more expansive areas.
– Design: Sleek. Stunning, and Easy to Use
While a lot can be said about the Asus RT-N66W firmware, the design gives you a sleek look, much like its predecessor – the RT-N66U. The casing is superb and takes the shape of a jewelry box with external antennas sticking up from the back. But the three of them are detachable and necessary for the router to work.
At the back of the router, you get some ports to connect to other devices. There are four LAN ports and one WAN port, which are Gigabit Ethernet-enabled for a faster-wired network experience. Sometimes, you'd want to go wireless, and these are the perfect options for that.
The router also has some LED lights for good measure. These lights will give you the statuses of the ports at the back, Internet connection, USB indication, and wireless networks. Underneath the router, you get four rubber feet so that the device stays put on a surface. For those of you who love space, this router is wall-mountable. Also, all the information you need to set it up comes with the package.
– Speed: Designed for Class-Leading Speed and Range
With this router, you have a device built with the latest in networking technology. As a result, it delivers an ultra-fast wired and powerful detachable Wi-Fi antenna to help you extend the wireless range.
– Dual-Band: Designed for Lag-Free Entertainment
Using a razor-sharp network gives you the upper hand in all your activities. That's why this router delivers both 2.4 GHz and 5 GHz concurrent bands featuring up to 450 Mbps and 450 Mbps, respectively. This means that you get a total speed of up to 900 Mbps connectivity to provide speed with stability.
Perform basic internet tasks such as Web browsing and file downloading under the 2.4 GHz band. On the flip side, you'll like the Asus RT-N66W max download speed for heavier content or while streaming HD content over the 5 GHz band.
– Optimized Wireless Internet: Reliable Wireless Coverage via Ai Radar
The ASUS Ai Radar is an intelligent system that strengthens connections to wireless devices. It does so with high-powered amplification and beamforming. That way, you get optimized signals in any direction with better coverage to improve data throughout.
– Easy Setup: Use Your Tablet, Smartphone, or PC
The RT-N66W setup process is simple. All you have to do is power and connect the router before opening a browser on a Wi-Fi-enabled device like a laptop or smartphone. You will get directions to a setup page with a prompt to enter the ID/password listed in your manual.
The dashboard UI, monitor, setup, and control of network applications appear in one intuitive area. You can use that to manage all clients and settings.
– Optimized Network: Quality of Service
You get a network optimized just for you. Perhaps you play games at a stretch or spend a lot of time streaming video content. Whatever you do, the RT-N66W has a Quality of Service (QoS) you can use to select how much bandwidth is prioritized for any task.
In addition to that, the traffic monitor allows you to check your Web usage. 
– USB Ports: Multifunctional Use
Part of the Asus RT-N66W specs includes two multifunctional built-in USB ports which can connect to devices, FTPs, DLNA support, and a host of other options. Through that, it's easier to share and network with the two USB ports.
Without using a computer, you can download HTTP, FTP, and P2P files to the router via any router-connected USB storage device. What's more, the twin USB ports let users connect a networked printer or file server to perform multiple tasks at once.

– Overview
This router is the perfect device for users who handle many devices requiring network access and other connections. The fast speeds, range, and extra ports for connection will help you achieve quicker results on all fronts.
Frequently Asked Questions
1. Does the RT-N66W cover a wide range?
It's no secret that the RT-N66W offers a very long range on the two hands available. It can reach up to 300 feet and still have a stable connection over time. Whether you use a wireless or wired connection, you can expect the router to copy data back and forth between multiple clients.
Even with the USB 2.0 connection, you get a quality network storage performance with up to 135 Mbps for writing and 88 Mbps for reading over a Gigabit Ethernet connection. These speeds showcase an excellent router that covers a broader area range.

Conclusion
There you have it! With the RT-N66W, it's hard not to feel happy about the features and specifications on display. Asus makes things easy right from the get-go with a sleek design to fit any location in your home or small office.
The router comes equipped with external connection ports that give you more options to make the most out of a reliable and robust Internet connection. Moreover, the dual-band frequency gives you lag-free entertainment for all functions and tasks.
Overall, we think the RT-N66W is worth the money if you require a router that delivers a fast, stable, and outstanding internet connection that cuts across the entire home.