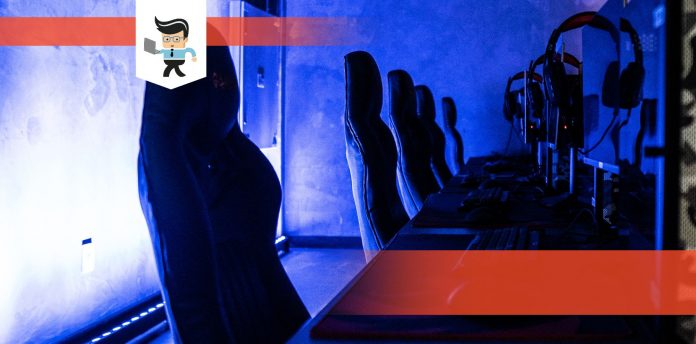 The Vertagear SL5000 is a chair carrying a premium racing-style design that is both stunningly stylish and comfortable.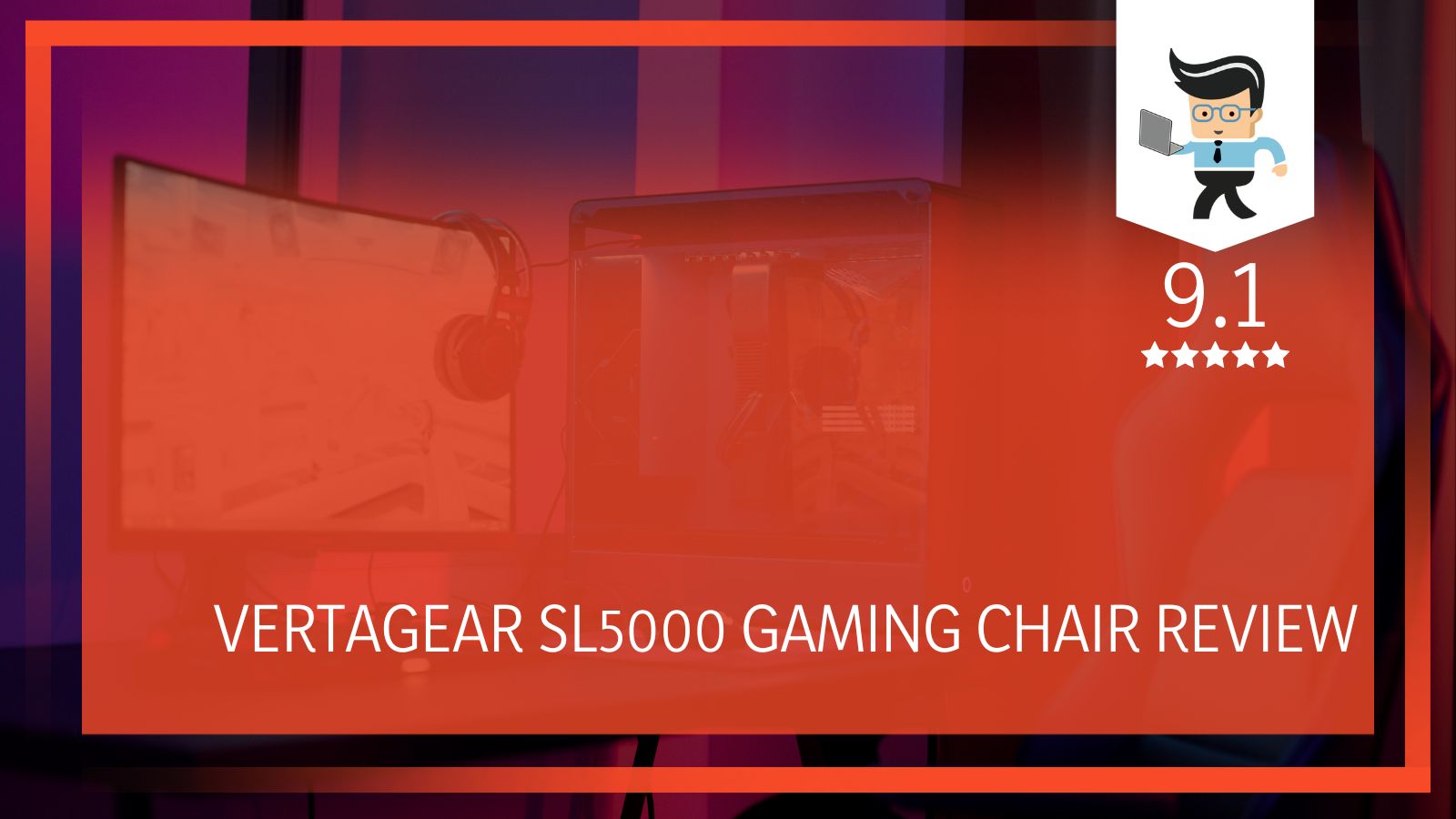 As with other top gaming chairs from Vertagear, the SL5000 comes equipped with features and an innovative set of specifications that provide users with maximum comfort and convenience while gaming. After all, the whole point of sitting on such a chair is finding comfort in playing or working for extended hours without being hurt.
As you read on, you'll learn more about the capabilities, pros, and cons of this amazing chair, including whether the materials used will help improve your gaming performance and translate into an overall remarkable gaming experience.
Vertagear SL5000: A Look at the Key Specs
Product
Key Specifications
Vertagear SL5000

Material: PU soft leather
Frame: Steel, aluminum
Max Weight: 330 pounds
Armrests: 4D adjustable
Max Recline: 140 degrees
Ergonomics: Head, lumbar, height
Vertagear SL5000 Review: Redefining Comfort and Style
There's a lot to say about the chair, thanks to the way it looks and feels. First, we know that it's easy to assemble, which is essential for getting a gaming chair. That's an exciting step, especially if you're a newbie, but the SL5000 comes well-packaged with even fewer separate parts.
Second, you get simple instructions and tools, including screws, to put this chair together. If you're wondering about the arms, they come pre-installed, but you'll need to attach the adjustment mechanism unit to the seat so that it lines up correctly.
You can also pop in the wheels and insert the height adjustment cylinder for the 5-star base. The backrest is something you need to slide onto the chair and need some screws to tighten it.
The Vertagear brand also includes an optional headrest and lumbar cushion for apparent reasons. In all, the assembly time for this chair is about ten to twenty minutes max. That time reduces when you have an extra pair of hands helping you out.
Note also that the chair is heavy because it weighs sixty pounds.
Our in-depth review of the chair comes next:
Vertagear SL5000 Key Criteria
PROS
Solid and comfortable chair with a soft covering
Top-notch ergonomics for your head, arms, and back
It has a smooth height adjustment mechanism
Racing-style designed with supportive contours
CONS
The armrests aren't fully padded
The Vertagear lineup of gaming chairs contains some of the best you'll ever come across, and the Vertagear S-line SL5000 is proof of that. It has many standout features, but the one that sticks out for us is how comfortable and strong it feels.
There's a backrest designed with varying widths, so you have a wider lower portion, a narrow middle, and a broader upper shoulder area. Another thing is that the back is contoured with thick padded sides to give users a snug and supportive embrace.
The SL5000 also provides an extra head pillow and adjustable lumbar cushion. The cushions are soft, unlike other models. When you sit in an upright position, the head pillow will keep your neck supported and comfortable.
We like the lumbar cushion and the fact that its use is based on personal preferences. Since the chair doesn't have an S-curve shape, the lumbar cushion will provide the additional support you need, and you can choose to remove it at any time.
The armrests are wide, rectangular, and can be adjusted to several directions, making them easy to slide into place.
– Build Quality: Robust and Secure
It's worth keeping when you come across a chair with the kind of build quality on this SL5000. You get a steel frame backed up with an aluminum 5-star base and heavy-duty dual-wheel casters on this chair.
The feeling when you sit on it is one of stability and security. There's no wobble or compromising creaks because all of it feels solid and robust.
The Vertagear SL5000 gaming chair isn't a big and tall chair by any stretch, but it has an above-average recommended weight capacity that could reach up to 330 pounds. That's an impressive figure for a wide range of gamers and regular users.
For the casters, you get the standard 2.5-inch diameter with dual wheel units coated in polyurethane. They give you a smooth and quiet disposition. The PU casters will work well depending on the kind of surface you have, such as hardwoods, a mat, or another hard flooring surface.
Another thing about the build quality is that the frame comes backed by a 10-year Vertagear warranty. Even though you get fewer years for other components on the chair, it's worth considering the build quality alone.
– Materials: Supreme Comfort
The SL5000 is one of the top gaming chairs under Vertagear, so it's only normal to have distinctive materials. To that end, you get a unique faux leather material known as PUC. It's a combination of PU leather and PVC material. What you get from this combo is a soft and authentic feeling leather that remains durable and offers low maintenance.
While it's not so much of a hybrid leather, the PUC is soft enough and gives you the feeling that it's more authentic than the standard PU upholstery. The attention to detail for the stitching on the leather cover is excellent. Overall, it's a nice material that makes the chair unique along with its racing-style form.

– Ergonomic Design: Make Adjustments for More Comfort
As a Vertagear racing series chair, we like the fact that you can make certain adjustments. When you first sit on it, you'll notice that it's easy to adjust the height and configure the armrests to a position that suits you.
The arms are 4D adjustable, which means you can slide back and forth to adjust the depth, change the width, and the pivot angle. The last part is for adjusting the height, which is simple to do.
The recline feature is another cause for awe. You can adjust the recline angle between 80 to 140 degrees. To do that, you get a little lever on the side of the chair.
Also, apart from playing games, the upright mode of the chair is great for doing focused office work. When you're tired and want to kick back, you can lock the chair's recline at different angles.
The recline lever might be challenging to use for some users, but it comes with a tilt tension adjustment under the chair to help out. Further, our observations about the height adjustment suggest that the chair is suitable for users up to 6'4" tall, and the seat adjusts 4", from 18 to 21 inches.
The mechanism involved is smooth and easy, thanks to a Class 4 gas lift that you engage with a simple lever on the side of the chair.
We like the adjustable lumbar and headrest cushions for several reasons. These parts are ergonomic and can all be removed if you don't want them. However, since the backrest is flat, you should use them.
Also, a feature you'll hardly find on many chairs shows up on the armrests. The arms have divots in them so that your arms slide right in. It's unusual, but since it makes you more comfortable, it's a worthy addition to the chair.
Further, vented designs make a lot of sense to have. In line with that, Vertagear includes twin cutouts in the backrest.
The colored stripes on the chair also carry a breathable design that can keep players cool and comfortable, even in the hottest of environments. With these openings, this Vertagear ergonomic chair can let you benefit from an airy space.
– Padding: Soft and Immersive
Soft and immersive doesn't mean your body has to get in touch with the bare frames to be comfortable. It means that the SL5000 can provide ergonomic comfort from the high-level material used inside the covers.
To that end, it's soft and supportive and starts with cushioning. With metal, steel, and plastic used at various points of the chair, Vertagear stuffs it well with soft materials.
You get the best support from more than three inches of high-density, breathable foam and a couple of extras you can choose from. What's lacking here is a footrest to make it the complete and ultimate option for gaming.
– Colors and Appearance: Top-Notch Design
We say anywhere that the SL5000 is a professional-looking gaming chair with a sleek style. Depending on the colors you get or opt for, you'll have a combo on the headrest, piping, and accents that pop.
Gamers and enthusiasts can also choose the classic black or midnight blue version. The latter comes with the HygennX properties to reduce odor and enhance breathability. Also, Midnight blue is the only color using the anti-bacterial technology, and you won't find the HygennX on any of the other SL2000 or SL4000 models.
More color combos for you include black with red, blue, white, or a black camo option. Whether you choose black/carbon or not, it's the most dominant color in almost all the designs. However, it's pretty easy to find something that blends into your gaming space or office environment.
In addition to the color variations, this Vertagear gaming chair is LED/RGB compatible. Unlike other chars in the SL range of the Vertagear lineup, the SL5000 is compatible with the lighting upgrade of the brand. This means that it allows you to add millions of LED color variations via a wireless add-on. As a result, you get a chair with the looks and style of a gaming throne.

– Overview
The SL5000 is a reasonably priced model that offers the features and capabilities of a top-level gaming chair. It's suited for gamers and has soft padding and covering to keep them safe and comfortable.
SL5000: Frequently Asked Questions
1. How comfortable is the SL5000 gaming chair?
A young person wouldn't have to worry about postures and sitting positions or sitting on hard surfaces. But as we grow older, it's essential to maintain a good and healthy shape, which includes using comfortable tools when playing games, relaxing, and doing office work.
To protect your knees, back, neck, and other delicate areas of your body, you need a chair like this SL5000. It comes with extra pillows and cushions, and the padding is extra soft for such a big chair. So yes, it's a comfortable chair for your body.
The racing-style shape and build are designed to hold firm to your body, making it perfect for extended periods of gaming or working.
2. Who needs the Vertagear SL5000 gaming chair?
Vertagear gaming models are some of the best starter chairs for gamers. A cheap or an expensive chair can provide lumbar support and ergonomic comfort, but the fact is that cheap chairs can't handle full-time loads. Hence, they should be avoided in settings where the gamer is seated for extended periods.
Users that need the SL5000 chair include big teenagers and adults that want a comfortable and ergonomic gaming chair. It offers terrific parts and capabilities to help you get the best performances.
The material of the chair is one of the inspiring factors that make it worth having. It's a combination of PU and PUC materials to give you an option that's way to clean and use. Also, you have max airflow, which is essential for your skin to breathe during long hours of sitting on your skin.
Conclusion
We have gone through many chairs, so it's not surprising that these features of the SL5000 are comprehensively laid out. The fact is you'd want a chair that gives you the feeling of being cared for. It's all about comfort in the gaming world so that you can focus your mind on more serious stuff like winning and giving your opponents a good run.
Overall, you won't find more than a couple of flaws in this chair. It's solid, comfortable, and gives off a beautiful sleek look. If comfort is your go-to word, this chair and its ergonomics will give you the best platform.
You might have issues with the price tag, which means you can always use Vertagear's more economical models, such as the SL2000. However, we will recommend this premium-level chair to all kinds of gamers and enthusiasts looking to make every gaming moment count without sacrificing comfort and convenience.