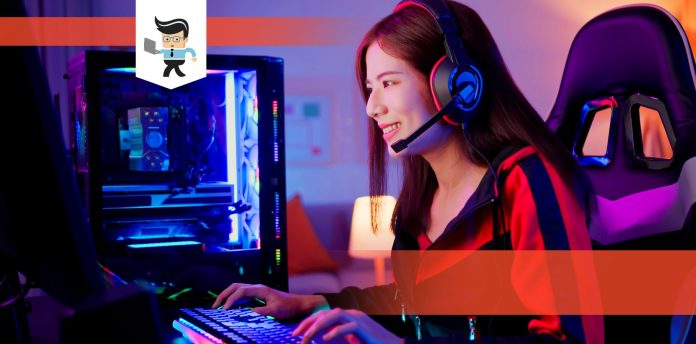 Our Vertagear PL6000 review has been carefully put together to provide you with all the vital information you need to know about this product.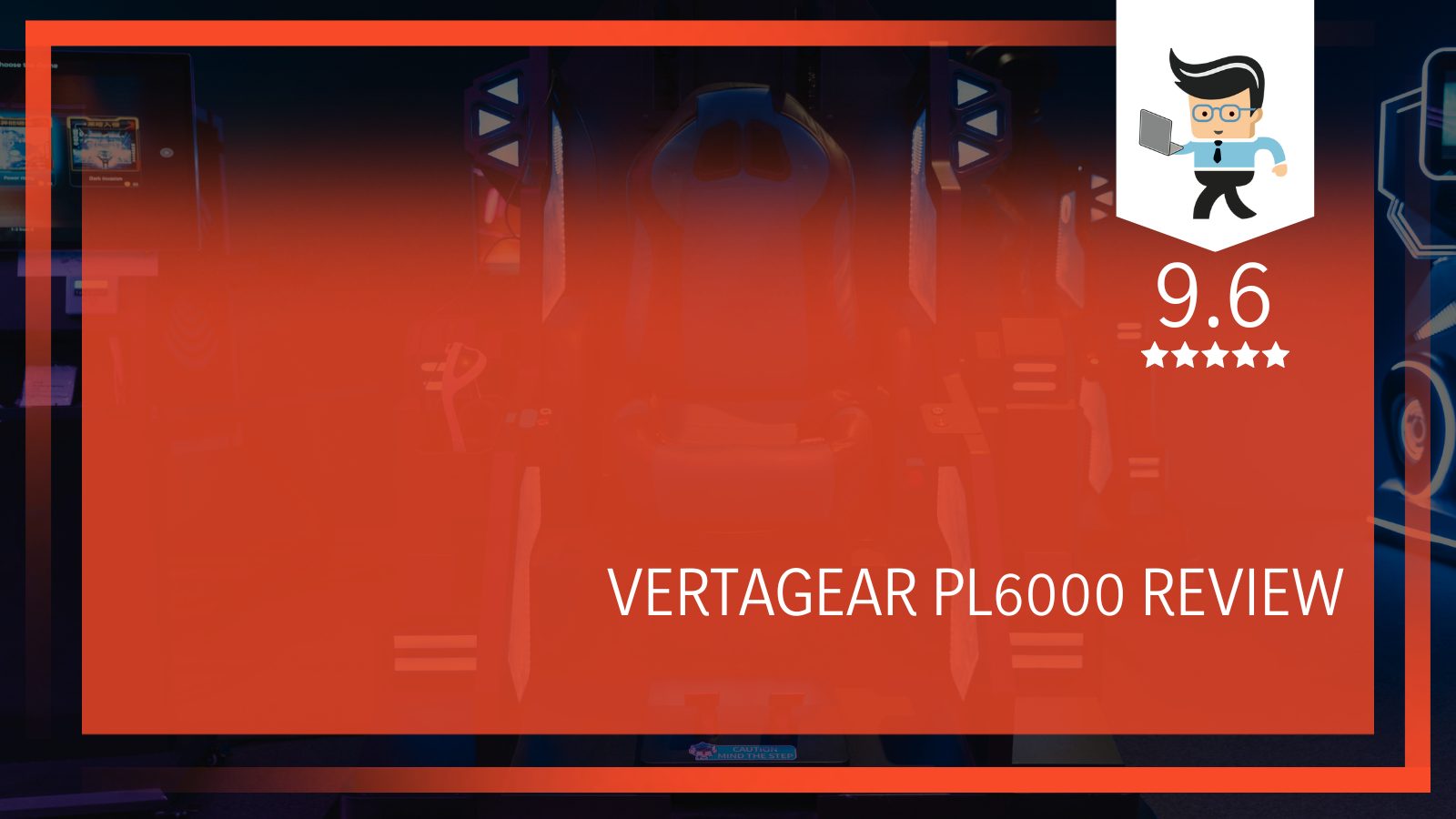 As a racing chair, it comes with a simplistic design and ultimate comfort that will go a long way to boost your gaming experience.
With a modern, ergonomic design, it's a solid choice for users looking to make the most of their gaming sessions and leisure time.
But does it make the cut for just anybody or a selected few? We have put the chair to the test to bring you the answer to this question and many more. Read on!
Vertagear PL600 Key Specifications at a Glance
Product
Key Specifications

Frame material: Metal

Covers: PVC leather

Max weight capacity: 440 pounds

Armrests: 4D adjustable

Recline angle: 80 – 140 degrees

Base type: Aluminum alloy

Foam: High-density foam

Movement: 360-degree swivel

Support: Lumbar, head, arm
Vertagear PL6000: An Assembly of Ergonomic Quality
Whether you need a chair for your workspace or gaming rig, your choice should go beyond appearances. One vital consideration where others flow from is long-term health.
That's why it's important to select a chair that's more advanced in ergonomic features even if it costs a lot. You're worth the hassle when your health is at stake.
For your health and comfort needs, the Vertagear PL6000 is an excellent choice, even with the premium price tag. It packs many features that make it more than a flash in the pan.
There's no hype on this chair when you take note of its shape. It's a racing-style seat that guarantees comfort for the whole time you're seated.
Also, it's designed to provide greater back support to keep the lower back and lumbar composed. That way, you maintain the perfect shape and posture.
The PL6000 will also help distribute pressure throughout the user's body instead of putting it all onto the spine. On the inside, you get a resilient foam to ensure all-round comfort all through the years.
For the arms, it's great that they're adjustable and move in several directions. It's up to you to find a comfortable setting that matches your height and shape.
Set the head and lumbar cushion of the Vertagear gaming chair just the way you want it. The chair material gives you the perfect base to operate at work or in your gaming room.
Vertagear PL6000 Key Criteria
PROS
Easy to assemble
Adjustable arms and pillows
Excellent back support
High weight capacity
CONS
Not too strong armrests
Cost more
When you come across a chair that offers more color options than most, it's a keeper. You get different variants to give you a bold and unusual design choice.
The PL6000 has nothing wrong with its appearance, which is simple and to the point. You get a discreet branding with the Vertagear logo set on the headrest.
Also, the casters come with a colored trim that matches up with the upholstery. That's small, but a nice touch from Vertagear you won't miss.
– Vertagear: PL6000 Overall Design
Let's consider the overall design of the chair before jumping into the specifics. When you factor in aesthetics, you won't find this chair at the top of the line.
The first things you see are red seams all over the chair. For the back, you get what looks like little planks of black padding on the chair.
Again, the pads are comfortable, but there's nothing too impressive about the design.
For the stitching, you get a nice touch on the PL6000 to further compliment the broad frame of the chair. With its heavy-duty 5-star alloy base, it's set up for heavy users. Further, you get a soft and plain-looking pillow coupled with standard armrests.
This chair's backrest is one of the thickest paddings in the market. That makes it ultra-comfortable with enough support to keep your spine in a perfect alignment. That doesn't stop the backrest from also being as soft as a cloud. It's a nice feature to have because you'll spend more time in a sitting position.
Vertagear sticks to the basics on this chair rather than focus on the exquisite design like other top brands. As a result, what you get is substance over style.
Also, it's a chair billed to last longer than your typical gaming chair without losing any of its comforts.
– Setting up the Pieces
With the Vertagear PL6000, assembly time is between 15 and 25 minutes. The simple instructions and video tutorial provide a guide and outline of the step-by-step process of assembling the chair.
Like some other Vertagear computer chairs; this one comes in a few separate pieces. However, the pieces weigh a heavy 56 pounds. Therefore, you'll need somebody to help you set up some parts of the chair.
– High-Quality Components and Materials to Match
With a chair like Vertagear PL6000, it's logical to expect the best construction items. To that end, you get top-quality and durable materials with this chair.
Top brands construct their gaming chairs using quality PVC or PU leather for the seat covers. Both of these materials for coves are exceptional, comfortable, and long-lasting.
However, Vertagear takes things up a notch on the PL6000 series by combining the best attributes of both PVC and PU materials into one.
The mix gives birth to the PUC leather, which retains the quality, strength, and softness of PU leather. What you get is a comfy, stain-resistant, and water-resistant seat cover.
Also, the surface of the seat is high-density foam molded to hold your body. That way, you won't have any complaints about comfort standards falling below the maximum while working or gaming.

– The Base Plays a Part
Like other top gaming chairs, the Vertagear racing series comes equipped with a base that sets up the tone. That's why you get premium-quality heavy-duty metals to support a maximum weight that can reach 440 pounds.
You'll struggle to find chairs bigger than this one. If you are on the heavier side, it's the best option for all your gaming needs.
It's a comfortable chair for users who might measure up to 6′ 8″ in height. Many gaming chairs become a problem at around 6′ or thereabout. So if that's your height, the Vertagear PL6000 is a perfect choice.
– Adjust the Armrests to Suit Your Posture
Armrests are components that many gamers and enthusiasts have come to see as vital. Adding adjustments to them creates leeway for you to get what best suits your style and gaming needs.
On the Vertagear PL6000, the armrests don't promise much when you first look at them. However, they're adjustable and comfortable to the touch.
If you don't like the angle or position the armrests take, you can adjust them to about four different directions (4D). The four directions include up and down, back and forth, in and out, and rotation to the sides.
But, again, it's normal for many not to like the armrests on a wide range of gaming chairs available out there. That's because some manufacturers make them with cheap and inconvenient plastic.
The Vertagear chair does better by eliminating that nuisance, thanks to the excellent contoured shape and padding.
The padding on the arm features a foam that keeps your arms and elbows fresh all through your activities.
– Functional High Backrest and Tilt Mechanism
Our review team noticed that one of the best things about Vertagear chairs is all models come with a high backrest. Perhaps the brand discovered that such a component promotes better posture and support for your head.
On the PL6000 chair, the backrest is about 31.9 inches tall and 20 inches wide. We'll also stress that these numbers suggest that the chair can easily accommodate individuals with a height of 6 feet 4 inches.
You'll agree with us that finding the perfect resting position in your chair is essential for the tilt mechanism. Sure, that's up to you, and it's something you need to find and set your preferred position.
What you get on the Vertagear chair is the ability to set it up when you attach a tilt mechanic and level to its side. Make the level easy to find. That way, it's simple to adjust multiple things, including resistance, lock, and lean.
The backrest of the chair will recline up to 140 degrees. As such, it allows you to take a rest while not gaming.
Keep in mind that the Vertagear p-line 6000 adjustable tilt tension allows you to increase or decrease the tension by turning the knob placed under the seat. That means you can rock without any heavy pushing.
Besides that, you can lock the tilt tension into four different positions. That helps individuals focus on other requirements of an engaging game.
– Fantastic Lumbar Support and Headrest Pillow
Sitting on a chair for a long time could lead to health issues. Unfortunately, that's true no matter the gaming chair in use.
However, top brands like Vertagear do their best to keep you safe and ward off potential health issues. To that end, Vertagear chairs come with a headrest pillow and lumbar support to prevent back pain.
The two pillows are also adjustable, which means you can always remove them or add them to your chair. You can also use either of them depending on your needs per activity.
Since they're both made using high-quality memory foam, you get soft and sustainable pieces for the ultimate comfort.
– Drawbacks on the PL6000
This Vertagear model doesn't come with straps. As such, you have to buy your own to keep the headrest pillow and lumbar pillow in place. That's a downside considering what you pay for it.
Also, we feel that the chair has a stiff side compared to other top models in the Vertagear lineup. Additionally, it has a rather bland design and packs a lot of weight.
Vertagear PL6000: Frequently Asked Questions
1. How will the PL6000 handle spills on the chair?
What you have on the PL6000 is tough leather material and covering. It's a combination of two durable types of leather that won't go bad anytime soon. That's why spills can be treated without fuss.
Leathers are much easier to clean and take care of than cloth materials that usually absorb liquid and retain moisture. You won't have that level of discomfort in this Vertagear model.
2. Will this chair fit individuals over six feet tall?
If you're a tall person, you have no issues using this chair. You'll fit in just fine because even individuals as tall as 6'4" have used the PL6000 and have found it comfortable.
On the flip side, smaller individuals will have a hard time on the wide seat, high back, and overall weight of the chair.
3. Is the PL6000 gaming chair customizable?
The chair is customizable with adjustable parts such as armrests, backrests, seat height, tilt recline, and supporting pikes. You can tweak them all to your best fit. However, you might not need much customization.
This Vertagear gaming chair is already perfect in its overall make. It's designed and equipped with superior ergonomic features even if it costs some money to get.

Conclusion
Vertagear: Our Verdict
There's no doubt that the chair is a fantastic and heavy-duty chair built to last for a while yet. Y
ou will rarely find a capable chair with a whopping 440 pounds maximum weight capacity, but somehow, Vertagear has managed to put that together in a gaming chair that will leave most users satisfied and impressed.
On the whole, the chair is easy to assemble, and you get deep ergonomic parts that offer much support to your body. Many features are also adjustable depending on your needs at a particular time.
We recommend this PL6000 chair to big gamers who require ample space, a wide seat, and authentic ergonomics for gaming.
However, because of this chair's features and extensive specifications, it is very difficult to lay your hands on one, as it sells out fast. So once you've decided on this one, don't hesitate and make the purchase immediately.