Do you want to use a laptop as a monitor for Xbox One because you are sick of looking at your TV or you simply don't have one to connect to? You are in luck: it is easy to use a laptop as a monitor and connect your Xbox One to your PC.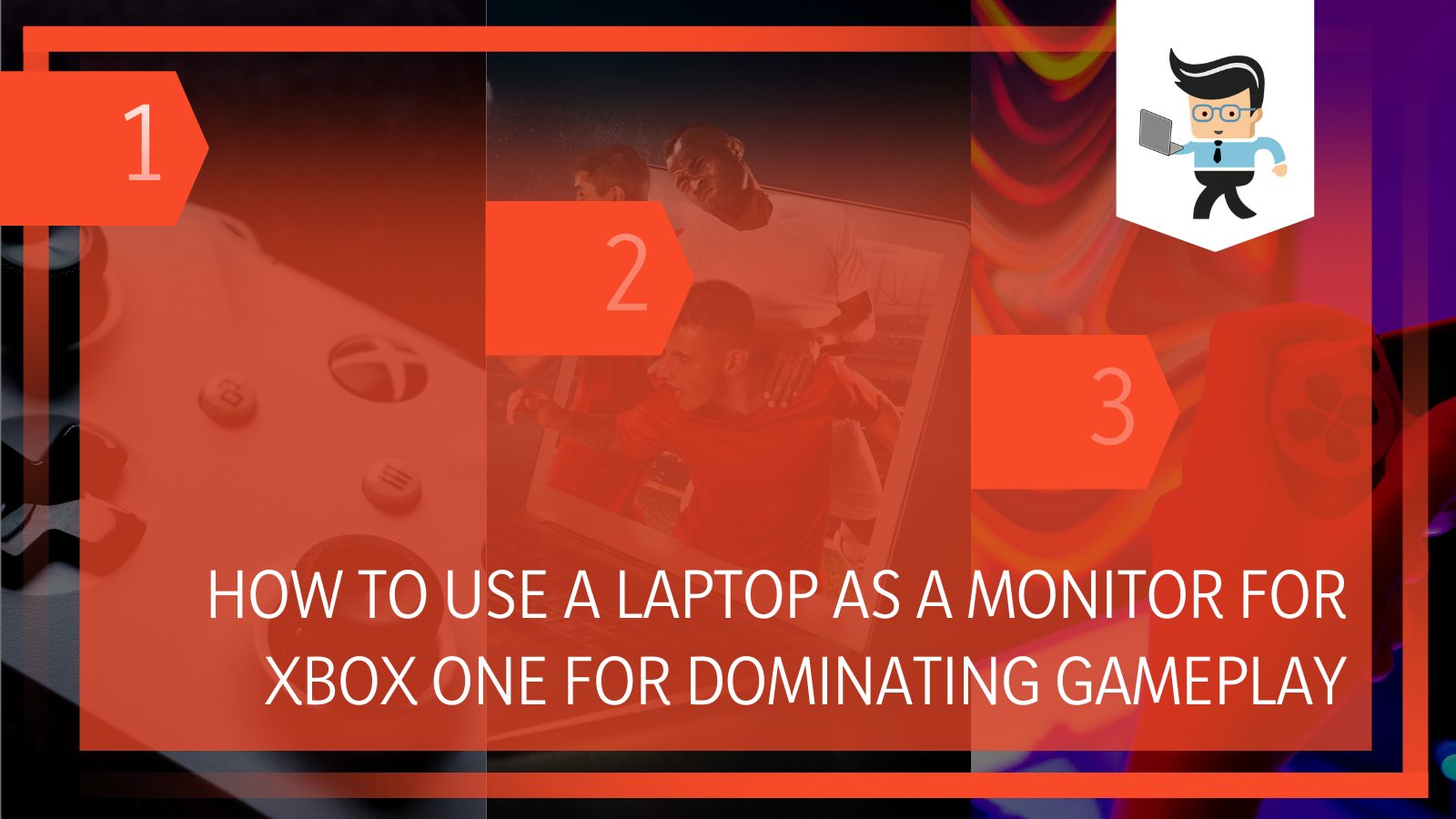 There are a few different methods and the better option for you will depend on what type of laptop you have and how you want to play.
Laptops aren't designed to be solely used as monitors, but it is possible to connect your console to it and use it as a gaming monitor. For most models, you won't have any trouble connecting your laptop and video games using this simplistic method.
However, there are some issues that may emerge especially if you're using an Apple computer or an older laptop. If that's the case, you may want to consider just getting an external monitor for your Xbox One instead of connecting your laptop.
This information will help you decide. You can also use this guide to determine the best way for you to connect Xbox One to a laptop screen. We give you two different options: through HDMI cord or using a wireless connection.
2 Ways on How To Use a Laptop as a Monitor for Xbox One
We have listed two methods to connect your Xbox One to your laptop, each one is fairly easy for most people to do. You don't need to have a lot of tech savvy to do it, though you may want to read through the steps of each process before you do it.
– How To Use a Laptop as a Monitor for Xbox One Using an HDMI Cord
Most people have an HDMI cord lying around their computer. This is a standard connection that transmits both audio and video from one device to another, making it the perfect option to connect your Xbox One to your laptop. However, it is a little more complicated than some other HDMI connections because you need to understand the difference between the HDMI input and the HDMI output.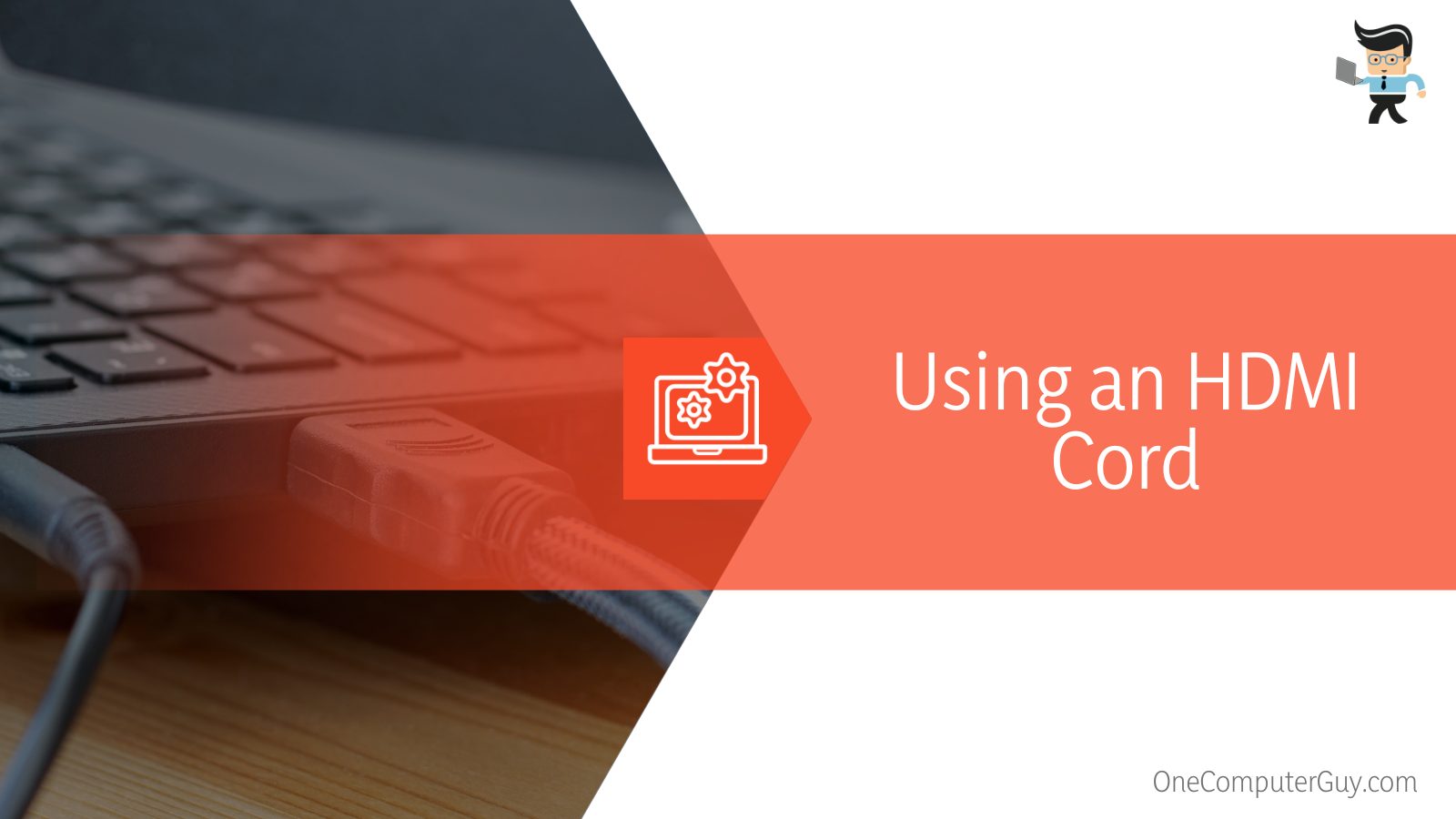 The HDMI output sends the information for video and audio in the simplest of terms, then the HDMI input translates that and makes it appear on the next device. This means that when you are connecting your HDMI cord, you need to follow the input and output port notations.
Here's how you can ensure that you're doing it correctly the first time:
Turn off your Xbox One and allow it to completely shut down.
Ensure that you have ended all your PC programs other than the ones that are necessary to keep your computer running.
Connect the HDMI cable to the Xbox One and laptop. You will put the Output port into the Xbox One and the Input port into the laptop.
Turn on your Xbox One first.
The laptop will sense the connection (it may take a few seconds) and switch on the display.
Take the time to configure the display and resolution settings to match with the game you are playing.
Once you set everything up, you should be able to use your Xbox One with your laptop. You may need to repeat that last step to set up the visuals for each individual game you play.
– Use a Wireless Connection To Use a Laptop as a Monitor for Xbox One
If you don't have an HDMI cord, you don't have the correct ports on your laptop, or you just don't want to use the cord, then you can connect wirelessly. Remember that you need to connect both your Xbox One and your laptop to the same Wi-Fi. So there's a possibility that delay issues may arise if you have weak Wi-Fi connection or your connection becomes too overloaded.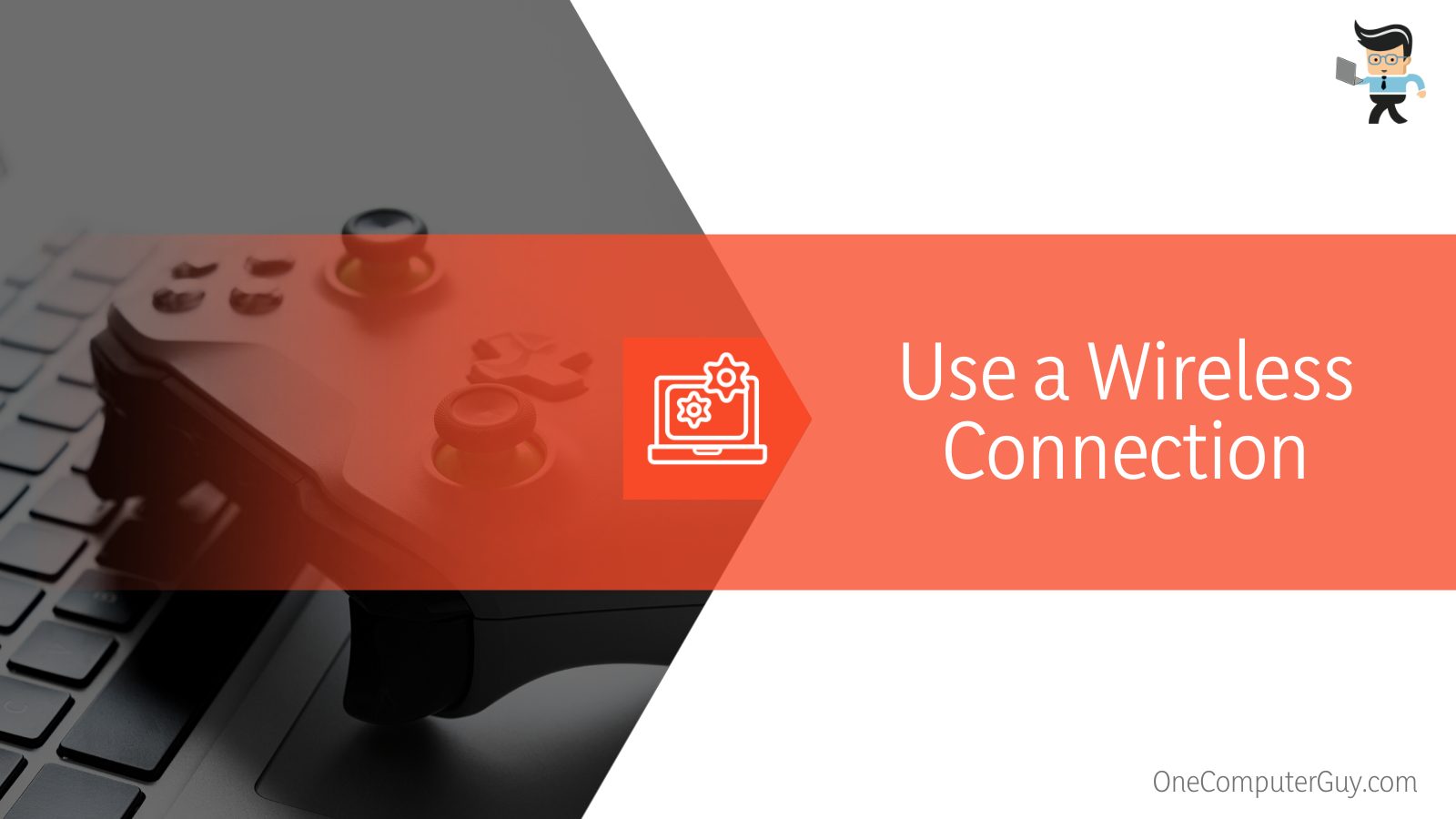 This method works best if you use a network connection between your modem and laptop. Select the sharing tab on your laptop and then change your settings so that alternative network users can connect through your laptop's Wi-Fi. This is a bit of a workaround, but it will make things easier in the long run.
Before you can go through this process, there are a few requirements. First, you need to ensure that your laptop is fully updated and you can connect both Xbox and the laptop. You should have the Xbox One app and DirectX 1; both are available on the Windows Store. Once they have been installed, follow these steps to connect everything:
Open up the Xbox One app.
Find the "Settings" menu and click on "Connection."
Scroll down the list and find your Xbox.
Once you connect to your device, click on the option that says, "Stream."
Your laptop should take a few seconds and then it will start displaying images and audio from the Xbox One.
Sometimes, the audio and video will come through at slightly different times and if your Wi-Fi connection isn't good, they can become unsynchronized. It is important to ensure you have a strong Internet connection at all times in order to perform.
Why Do People Use a Laptop as a Monitor for Xbox One?
People use laptops as a monitor for Xbox Ones for a variety of reasons. Many people will just use a classic TV or even a standalone monitor but those aren't as portable as a laptop.
If you are the type of person who is on the go or likes to game with friends, a laptop makes a lot of sense. It also makes sense for people who share a television with other people and they don't want to be disrespectful.
Another reason is that laptops tend to be more affordable than televisions or really great monitors, and they serve more than one purpose. For people who need to save money, a laptop is a kind of "catch all" that can also be used to play video games.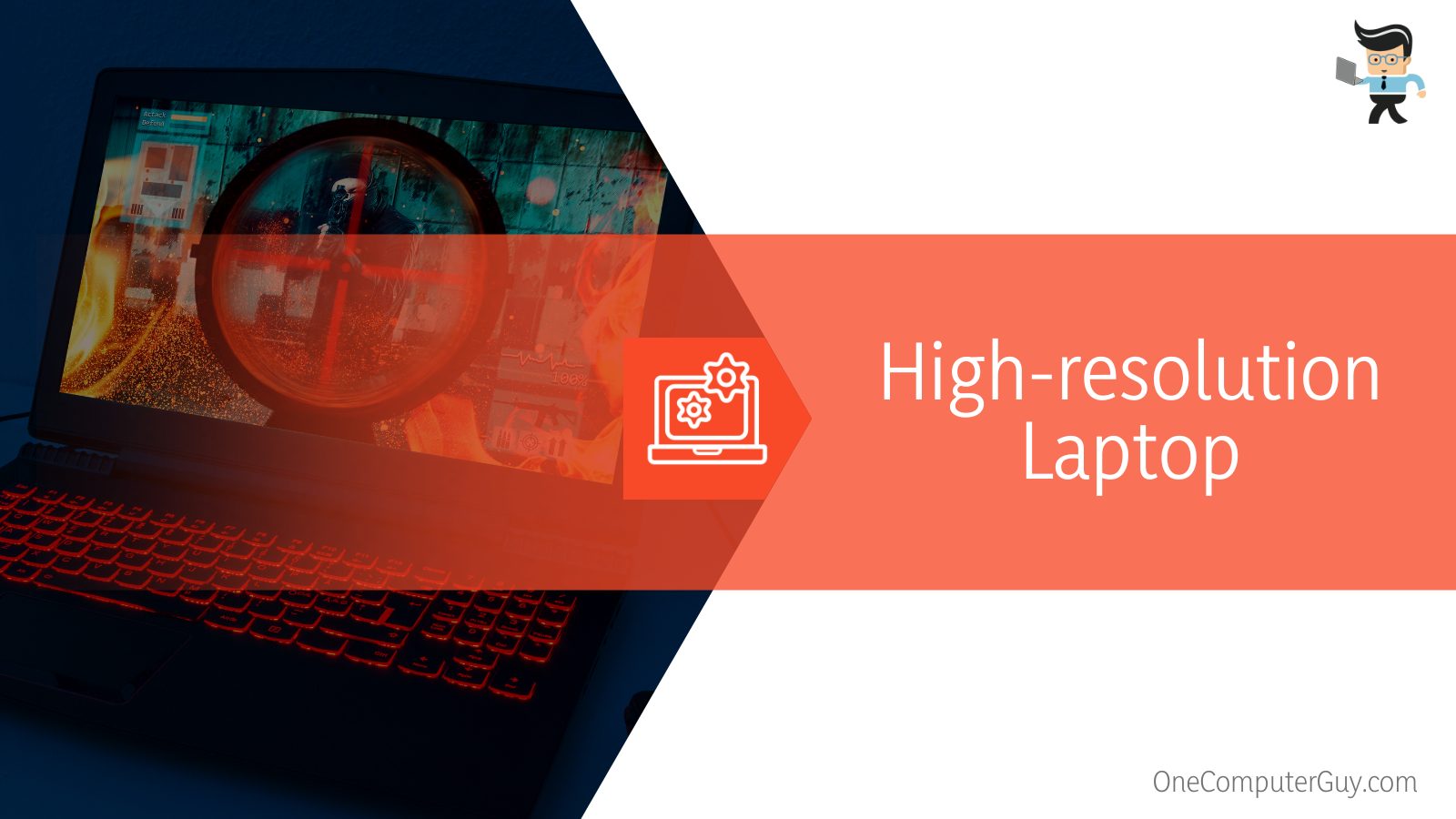 Some people are bothered by the quality of graphics on cheaper laptops. If you have a high-resolution laptop, you may not even notice the difference.
Another key reason people use laptops as monitors instead of televisions or regular monitors is because they are easier to share your screen with other people. If you have a few people who are gaming, it is easier to move the laptop around and give everyone a good view of the screen.
How To Use the Xbox One App to Stream to Your Laptop
If you want to stream your games to your laptop from your Xbox One, you will need to sign in to your Xbox One or Xbox Live account. Once you've done that, then you need to turn on your computer's Bluetooth, then connect the controllers. It is that easy if you have a Bluetooth connection but don't worry if you don't. Just follow these steps and you'll be good to go:
Open up the Xbox One app.
Navigate to the "Settings" menu and click on "Device Connections."
Click on the "Allow Game Streaming to Other Devices" option.
Ensure that you have allowed connections from any device connected to the same network your system is on.
Now you can pick from the games on the Xbox One app and stream them.
Note: There are some apps that are not available to stream on the Xbox One app. But don't fret because there's only a few.
FAQs About Using a Laptop as a Monitor for Xbox One
We have answered some commonly asked questions about using a laptop as a monitor for Xbox. Continue reading.
Can I Use a Laptop as a Monitor for an Xbox 360?
Yes, while it may not be the best option for most people, you can use a laptop as a monitor for your Xbox 360. Just use the same steps listed above and be sure to pay special attention to the HDMI Input and Output slots.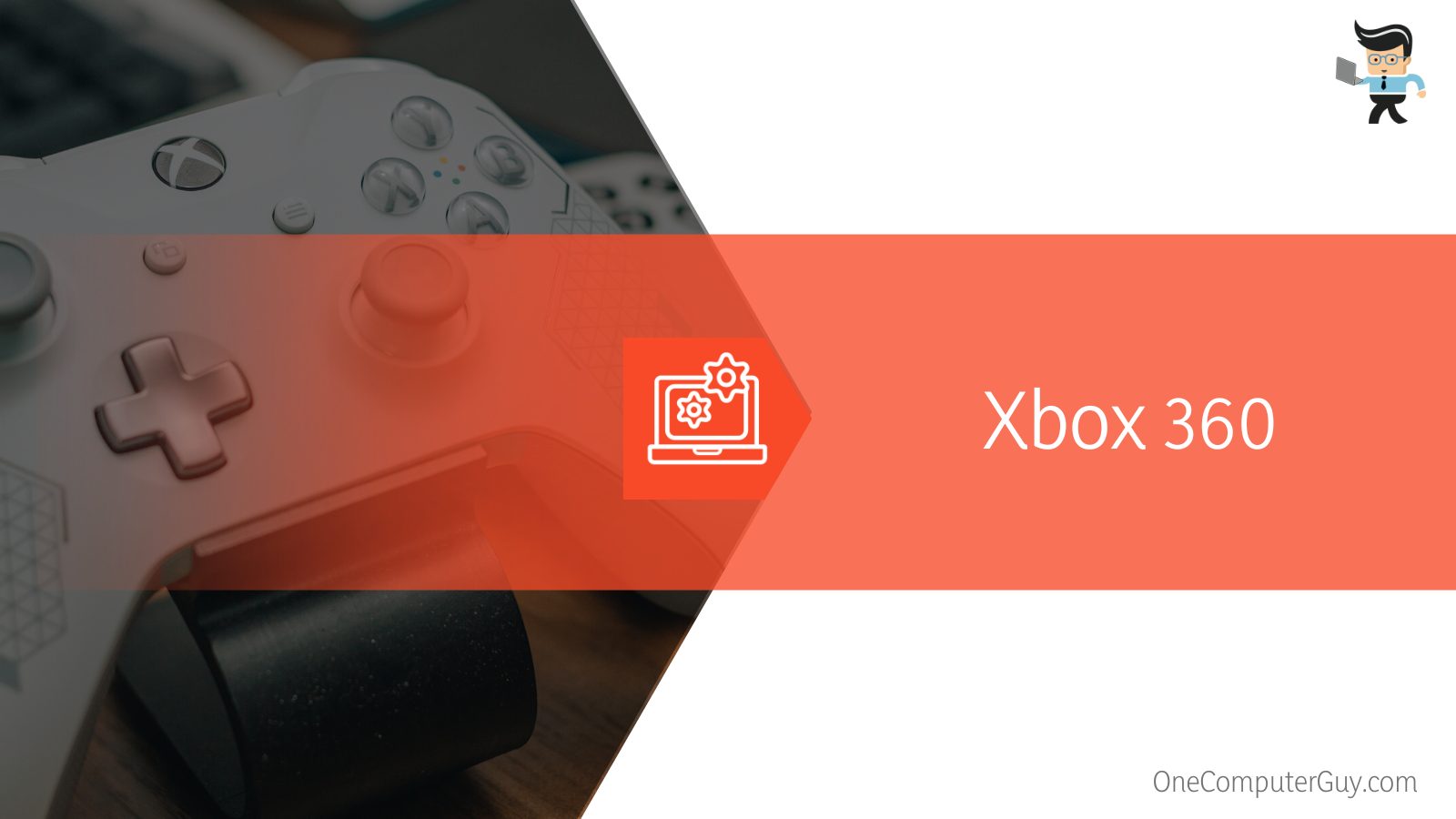 How Can I Connect an Xbox One to a Laptop Running Windows 10?
You can use an HDMI cord to connect the Xbox One to the laptop port. The laptop monitor should then display what's on the Xbox and you will be able to control it in the same way. One thing you need to do in this situation is to ensure that you have WIndows 10 and that it's using the same wireless connection as the Xbox App.
To do this, log in to the Xbox Live app, and then click on "Connect" on the dashboard.
How Can I Play Xbox One on a Laptop Without a TV?
Don't think of a laptop as a secondary option for your Xbox. You can use your laptop as your primary monitor by following the steps above. You cannot connect your Xbox to a laptop in the same way you connect it to a TV and you may notice that the images aren't as good. Most serious games will have problems with the functionality of the laptop as well since they tend to be smaller.
How Can I Connect an Xbox One to a Laptop Running Windows 7?
Windows 7 is outdated but since it still has its fans, you can connect it. You will use the same steps listed above. If you are going to use the HDMI method, it should be fine. If you want to use it wirelessly, you will have to change some of the settings within the Xbox App in order to get it streaming.
Unless you have a fantastic laptop, Windows 7 is going to run a little slower.
In Conclusion: Connecting Your Xbox One to Your Laptop
Using your laptop as a monitor for your Xbox One is a good alternative to a television or its own dedicated monitor. The two methods we mentioned above, using an HDMI cord or a wireless connection, are the best ways to do it. The wireless method is easier but it doesn't provide as strong of a connection as the HDMI cord.
There are some negative things to consider as well, such as the size of the laptop, the graphics resolution, and the construction of your laptop: not all computers will have an HDMI port anymore. You have to use what you are given and a wireless connection is usually "good enough" for most people, but serious gamers will prefer to have a corded connection.