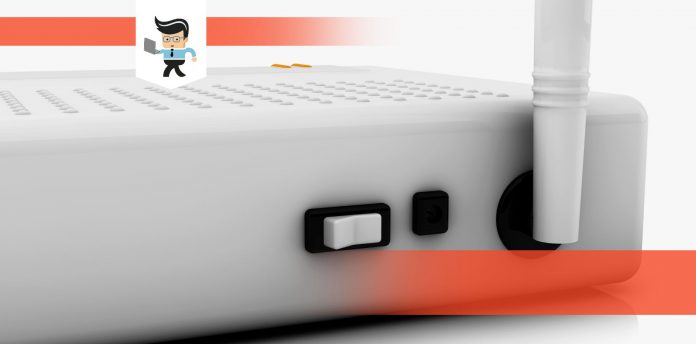 For anyone looking to decide between the TM-AC1900 vs. RT-AC68U router, a comparison article like this will go a long way to emphasize both routers' unique features and help potential users understand the value they pack.
Will either of these routers meet the needs of regular users like you? What about their speed rate and frequency band?
Our team has gone all the way to answer these questions and many more about these two devices. Carefully read through to the end before you make a decision.
The Key Specifications on Display
Product
Key Specifications
TM-AC1900

Frequency band: Dual-band
Data Transfer rate: 1900 Mbps
Ports: 5
USB: 1x 3.0, 1x 2.0
Processor: 1 GHz Dual-core CPU
Security: WPA-PSK, WPS, WPA2

RT-AC68U

Frequency band: Dual-band
Data Transfer rate: 1900 Mbps
Ports: 5
USB: 1x 3.0, 1x 2.0
Processor: 1 GHz dual-core CPU
Security: WPA-PSK, WPS, WPA2
TM-AC1900 or RT-AC68U? Deciding the Best Router For Your Home Needs
Perhaps you're out there for a router to serve your home or small office and haven't figured out which one to get yet. Don't worry; these two devices are not just affordable but will also go a long way to meet your internet connection needs. Either one has enough speed as wireless Gigabit routers suitable for small to medium-sized homes.
These routers from T-Mobile and Asus also perform well over both frequency bands coupled with a solid feature set that includes Gigabit LAN pots, WAN, and USB ports. That way, you get to make wired connections and, at the same time, transfer files and data.
What you won't get on both at the moment is the AiMesh compatibility. Also, the Multi-User Multiple Input, Multiple Output (MU-MIMO) data streaming support is absent.
As we get to the full scope of the comparison, we take a look at the features of both routers from different perspectives to help you make an informed choice. Read on!
Pros
  Top speeds and quality
  Extra ports and CellSpot Wi-Fi calling feature
  The processor enables multitasking
  Effortless router setup
Cons
  No current support for AiMesh
  Not future-proof
The T-mobile TM-AC1900 is a router from a popular brand that comes with a complimentary CellSpot Wi-Fi calling feature. It also has many high-end features and backs that up with excellent performances.
To that end, it is a standard Wi-Fi router that you can use to connect laptops and phones with the internet for data transmission. It's also designed with support for three-stream setups when it comes down to 802.11AC.
– Speed and Connectivity
The TM-AC1900 router is built to offer a top speed of 1300 Mbps on the 5GHz band while delivering 300 Mbps on the 2.4GHz band. In line with that, you get a combination of 1900 Mbps data transfer rate, which comes in handy for various online uses and applications.
What's more, there are four Gigabit LAN ports and one WAN port for extra wired connections.
In addition to that, you get one USB 3.0 port and one 2.0 port. With all the ports, you can connect external storage devices, printers, and cellular modems.
– Setup: Straightforward With Simple Instructions
The T-Mobile router is simple and straightforward to set up and install. It has a Wi-Fi calling system as well. Turn on the router, connect the WAN port with a modem, and you will be able to access internet signals. When you connect it with the modem, Wi-Fi calling will be set up.
Further, the TM-AC1900 interface is streamlined and has a wide range of features. The features include a built-in VPN server, visual network map, home network settings, and QoS features.
– Dual-Band Advantage: Alternate Bands to Good Effect
With all the features on show, this router offers support for IPv6.
That aside, it comes with four Wi-Fi networks (two for 5GHz and 2.4GHz, each). However, you don't get dual-WAN features here, so you won't be able to connect second WAN ports. To compensate for that, there's a special T-Mobile Evolved Packet Data Gateway technology that optimizes better Wi-Fi calling.

– Overview
TM-AC1900 specs are worth considering and come with some unique features you'd like. The Wi-Fi calling feature is perfect for this router.
Pros
  Customizable features
  Easy-to-navigate firmware
  Wi-Fi chip boosts performances
  Combined speeds of up to 1900 Mbps
Cons
If you manage to lay your hands on the Asus RT-AC68U, it's going to feel like a lottery pick, thanks to its incredibly fast speed rate and consistency. Asus doesn't compromise on internet speeds, so this one has a premium feel and look.
What's more, other components ooze quality which means you'll be able to do a lot of things, including play video games and stream content.
The router comes equipped with three antennas with blue status lights to notify users of the device's current connection status. In the design aspect, the router has a textured front side with a sleek, compact design that enables easy configuration and setup processes for all users.
– Speed and Connectivity: Fast and Reliable
You'll struggle to find many devices faster than the Asus router. That's because, like its counterpart, it has a combined speed of 1900 Mbps that will help you cover a raft of functions and activities online.
Notably, the RT-AC68U offers support for multiple devices, and you also get Gigabit and WAN ports coupled with USB ports that allow smooth and seamless connections to modems and other portable devices.
Performance is excellent and will meet or exceed your expectations. To help with that, the Asus includes a Wi-Fi chip in the router that enhances the Internet speed by 30 Mbps.
– Setup: Simple Interface
Even though users have to create the SSID to connect to the internet, the process comes with no stress at all. The firmware has a very easy interface, and all settings are labeled for your ease. Moreover, the whole process will take a few minutes to complete, much like the TM-AC1900 setup.
The router also enables you to use the AiCloud mobile app to access and maintain the network on iOS and Android devices.
– Dual-Band Advantage: Enjoy Double the Speed
As a dual-band frequency router, you get lots of support for all your internet functions. That means you can allocate bandwidth depending on how heavy your tasks are and the kind of devices connected. It's common knowledge that the 5GHz band works better if you want a faster connection for online gaming and streaming.

– Overview
This is the perfect router for users that want a smooth and easy interface coupled with speedy connections, extra ports, and secure networks.
TM-AC1900 and RT-AC68U: Comparing the Key Features
The main difference between TM-AC1900 and RT-AC68U is, Asus RT-AC68U range is aided by three antennas each while the TM-AC1900 offers a bit more with its Wi-Fi calling capabilities.
Configuration and Setup
We all need a router we can set up without hassles. The two options are simple and have similar web-based interfaces to get it done in time.
In addition, they have intuitive platforms that let you monitor and manage your network with ease using your mobile device. For Asus, there is the ASUSWRT web-based interface for more help.
Speed and Range
With 1 GigaHertz dual-core CPU, both of these routers have a processor that enables smart multitasking by dedicating separate lanes for Wi-Fi and USB data. The same thing goes for the Network standards available. Speed is important, and both devices have up to 1900 Mbps combined to get you to new levels.
The T-Mobile and Asus RT-AC68U range is aided by three antennas each. That way, you have a reliable network over several devices and wider ranges.
Ports and Connections
Along with the normal Gigabit, WAN, and USB ports on both of these devices, the TM-AC1900 offers a bit more with its Wi-Fi calling capabilities. When you connect it with a modem, you'll enjoy Wi-Fi calling coupled with a built-in VPN server, home network settings, visual network map, and QoS features.
However, the RT-AC68U generally offers the original set of components.
Frequently Asked Questions
1. Which Router is better between the RT-AC68U and TM-AC1900?
While the TM-AC1900 is cheap and offers some support for many users, you can only use it with T-mobile devices.
On the flip side, the RT-AC68U offers more solid features and cuts across different users. However, it's a bit more expensive to get, and there's also talk of the AiMesh technology not being on the RT-AC68U device anymore.
That said, the TM-AC1900 is a cheap alternative and imitative model of the RT-AC68U, although it is not supported by Asus officially. The route's inability to be upgraded to any platform is a big letdown for users looking for a future-proof device. On the whole, if you can, always choose the RT-AC68U.
Conclusion
Overall, these routers are excellent mid-range choices that have a lot in common, from the maximum speed rate to the built-in security features and the easy and quick configuration processes. They work fine over a vast space and will power your internet activities without stress, thanks to their impressive dual-band capability.
When faced with the choice, our team opted for the Asus RT-AC68U. While it comes at a slightly higher price, it offers more user-oriented features and consistency, which is what most users would love on their device.