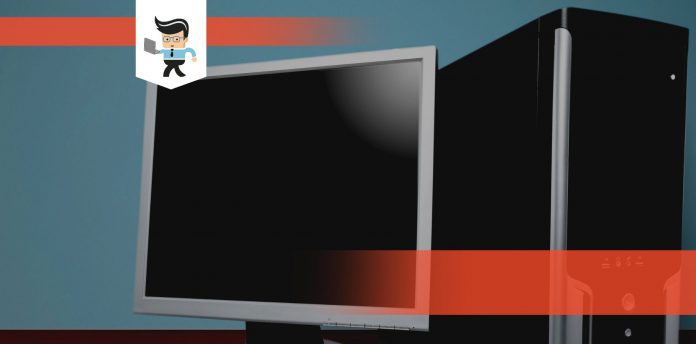 A vertical monitor is the perfect tool for gaming, editing, or personal use. To make a smart choice, you need to understand some key features and their benefits. Read this review list and find out what these eight monitors from the best brands can do for you.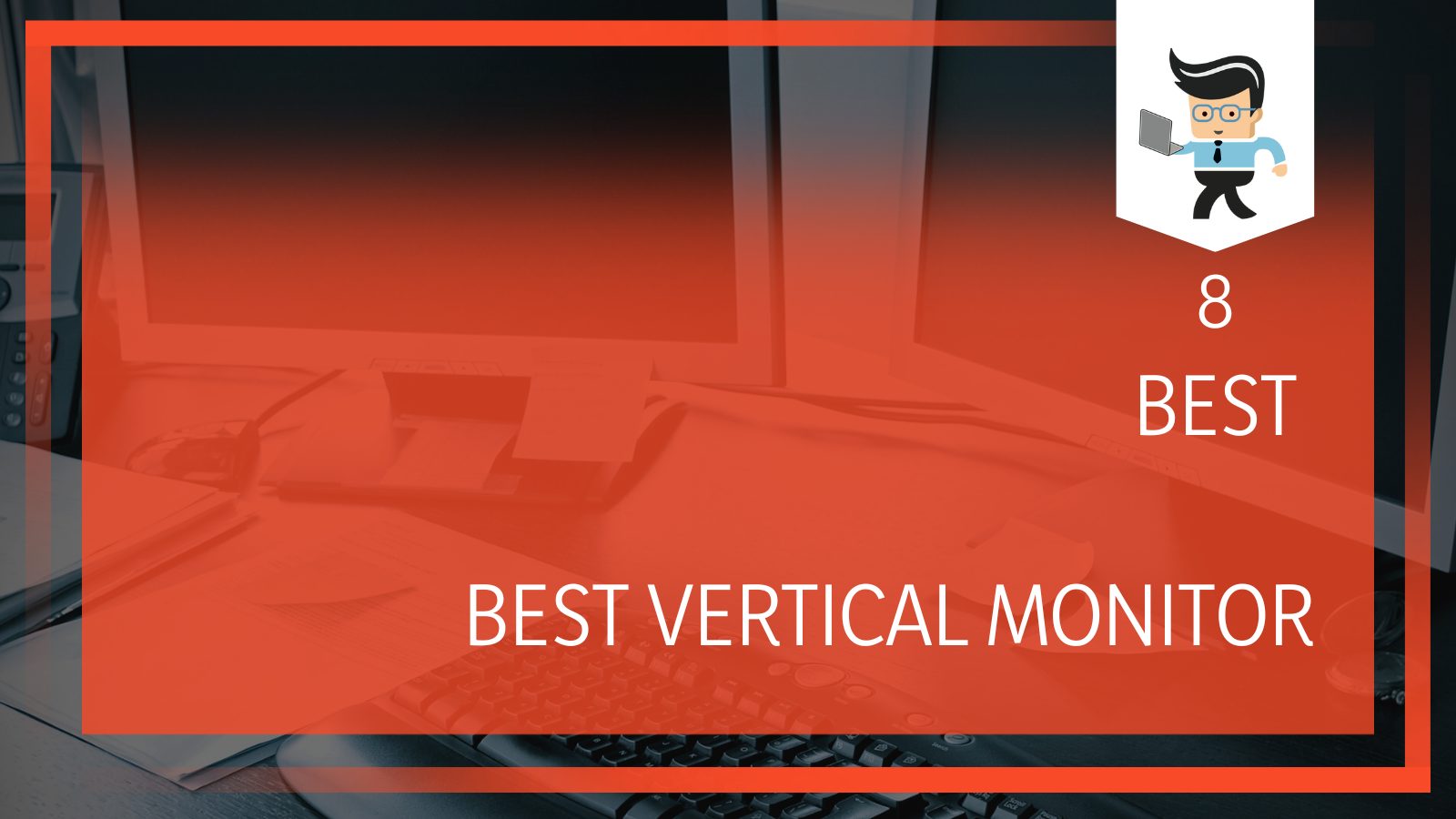 Product
Key Specifications
HP VH240a

Screen Size: 23.8 inches
Resolution: 1920 x 1080 pixels
Refresh Rate: 60Hz

Dell P2419H

Screen Size: 24 inches
Resolution: 1920 x 1080 pixels
Refresh Rate: 60 Hz

Dell P2719H

Screen Size: 27 inches
Resolution: 1920 x 1080 pixels
Refresh Rate: 60 Hz

Acer ET241Y

Screen Size: 23.8 inches
Resolution: 1920 x 1080 pixels
Refresh Rate: 60 Hz

Dell Ultrasharp U2718Q

Screen Size: 27 inches
Resolution: 3840 × 2160 pixels
Refresh Rate: 60 Hz

Acer XFA240

Screen Size: 24 inches
Resolution: 1920 x 1080 pixels
Refresh Rate: 144 Hz

Dell P2417H

Screen Size: 23.8 inches
Resolution: 1920 x 1080 pixels
Refresh Rate: 60 Hz

Samsung Business SR650

Screen Size: 23.8 inches
Resolution: 1920 x 1080 pixels
Refresh Rate: 75 Hz
8 Best Vertical Monitor Reviews
Pros
• VESA mounting compatibility
• Built-in speakers
• Four-way ergonomic viewing
Cons
• AMP Free Sync
The HP VH24Oa is the only vertical computer monitor from the HP brand that has made it to this list. The three-sided narrow bezel design can make any workspace look professional. The screen space spans 23.8 inches. But don't you worry about clutter. This sleek design is adjustable and will fit into your workspace or gaming room.
You can pivot this monitor up to 90° for landscape or portrait viewing. Often photographers prefer capturing images in landscape orientation, and this feature comes in quite handy for editing. Portrait orientation is excellent for reading chat, computer coding, programming, reading, and editing. Portrait mode can come in handy for many other things as well.
The height and tilt are also adjustable from -5° to 30°. The adjustability features cater to every user's height. They also cater to their desk height.
The HP VH24Oa has a Full HD resolution of 1920 × 1080 pixels. This resolution is standard on any excellent monitor. It delivers clear images and provides better viewing than lower resolutions.
Photos will be bright and vivid but will not strain your eyes because of the anti-glare matte screen. HP assures your comfort on every level with this one. Say goodbye to the neck, back, and eye strain after an all-nighter of gaming or computer work.
Your monitor may look like nothing is going on, but it is more active than you think. The image on your screen refreshes every second, and the speed at which it does so is the refresh rate. The refresh rate of this HP monitor is 60 Hz.
A 60 Hz monitor provides smooth viewing and prevents input lag. It is not the ideal refresh rate for gaming, but you can achieve good gameplay with this speed. This speed is good for editing. It delivers accuracy and high-quality color reproduction.
The connectivity options are VGA and HDMI. There's also HDCP support for laptops or multi-monitor setups. You can use the Video Graphics Array (VGA) port to connect the monitor for any visual output. Then there's the High Definition Multimedia Interface (HDMI) port. This port connects a cable used for High Definition audio and video.

HDCP is a High-bandwidth Digital Content Protection, which protects your digital visual and audio content. This feature is useful when you send content over other connections like HDMI. This protective feature is excellent for you if you're a creative producer of music, videos, or pictures.
This model is compatible with all Operating Systems like Windows and Mac. You'll need an HDMI adapter for any MacBook Pro later than 2016. HP makes this model for office use.
Pros
• Screen coating
• Color support: 16.7 million colors
• Connectivity
• LED-backlit LCD monitor
Cons
• Protective coating scratches easily
The Dell P2419H is a beauty to behold. This design optimizes desk space and guarantees comfort. This 24-inch vertical monitor set up has so much to offer. The 3-sided ultra-thin bezel design will give you a seamless view. It lets you look at information across several monitors. If productivity is your goal, this feature is what you need.
Dell Display Manager software has your needs at heart. You can multitask on more than one screen. Fit in as many productive hours into your workday as you can with a multiple portrait monitor setup.
The screen can tilt from –5 degrees to 21 degrees. It swivels from –45 degrees to 45 degrees. And pivots from –90 degrees to 90 degrees. Supporting the screen is a sturdy, height-adjustable stand. It has the smallest monitor base in its class.
Work in comfort with the Dell P2419H. It has a flicker-free filter. The anti-glare 3H hardness filter does not allow changes in the room's lighting to affect the screen. Images will still be visible, and reflection will not be a problem. This coating protects your monitor's screen from cracks and scratches.
If you're not careful with the handling, it's easy to scratch, and it will leave a permanent mark. This mark can create a messy or unprofessional appearance. It will ruin the sleek aesthetic of this model. The coating, scratched though it may be, still serves its intended purpose.
This monitor also has a Full HD resolution of 1080p at a 60 Hz refresh rate. It supports 16.7 million colors. All the hues on this monitor come from the three primary colors: red, blue, and green. The Dell P2419H supports 256 levels of each color. This configuration assures color accuracy when viewing content.
Because this is an IPS monitor, you can view these colors at wide angles (178 degrees). Gamers, graphic artists, and photographers prefer In-Plane Switching (IPS) Technology. It's perfect for anyone who values color correct, crisp images.

The connections of this monitor include a display port. It transfers high definition video and sound.
Video Graphics Array (VGA)- is the standard connector for video output.
High Definition Media Interface (HDMI)– transfers high definition audio and video.
USB upstream– connects the monitor to the computer
Downstream -connects the monitor to USB devices
You can use the display and VGA ports for visual output, and HDMI facilitates both audio and video connections. It comes with three cables for power, a display port, and USB 3.0 upstream. There's also a security lock slot located near the connection ports, which allows you to secure your monitor using a special cable, known as a Kensington security lock. The connectivity options are pretty impressive for the size of this monitor.
The Dell P2419H is perfect for you if your work involves running multiple applications that would take up a lot of space on your screen. It's a great investment because it allows you to create a dual monitor setup. Also, the IPS panel on this computer supports both vertical and horizontal viewing.
Pros
• Comfort view
• ENERGY STAR Certified
• Rich colors
• Antiglare 3H Hardness
• Vesa Mount
• Cable Management
Cons
• Protective coating is easily scratched
Headaches, fatigue, and dry eyes are some signs of premature aging of the eyes. This aging is a result of extended exposure to blue light. Your monitor's screen emits blue light. This harmful light has caused fatigue and eyestrain for many device users.
So, the Dell brand has developed a feature to reduce the amount of blue light emitted from the monitor. Dell calls this feature Comfort View, and yes, it is available on this model. You can view the content for prolonged periods without eyestrain on the Dell P2719H. A special coating also protects the screen.
The anti-glare with 3H Hardness takes away some of the glare of the screen. This coating protects your eyes as well as the screen. It covers the entire 27 inches of the display area and offers full protection against dirt, smudges, and stains. The hardness filter is shock resistant and drop resistant. It protects the screen from scratches.
You can scratch the coating itself, but it doesn't affect the screen. The Dell P2719H gives you a Full HD resolution of 1920 × 1080 pixels. The result is sharp and detailed images along with eye protection: the perfect combo for personal use. Surf the internet, watch Netflix, do research, and enjoy the fantastic visuals.
Lifelike colors are not only good for leisure viewing. Take your editing, photography, videography, and graphic design to the next level. Make your artwork pop with the excellent visual quality of the Dell P2719H.
This monitor is also adjustable. It can swivel or pivot to angles that make you comfortable. If you are mainly comfortable viewing in portrait mode, you can! You can position yourself at different angles for viewing too. In-Plane Switching (IPS) technology allows you to see images at wide angles.
There is no extreme distortion of colors when you look at it from different angles. This component is for your comfort. You won't have to remain in one position for good viewing.
This impressive model is worth every penny. It has proven itself by meeting all ENERGY STAR qualifications, and it carries its "most efficient" designation. It is also the Techaeris Top Pick 2019. "It's not only versatile in function," says Techaeris. It's "also very easy to assemble and delivers a solid performance."

It has a skinny bezel (which is suitable for multi-monitor setups) design like other brand models. The base, however, is smaller and Dell designed it this way to free up desk space.
There is a cable management slot located at the back of this monitor. It eliminates clutter and also helps to prevent electrical hazards from occurring.
This Dell P2719H serves as an appliance and an accessory. It will fit in with any office, business, gaming room, or home. This monitor is a good choice for writers and programmers.
Pros
• Highest Standard of color accuracy
• Acer flicker less technology
• Environmental friendliness
• Built-in speakers
Cons
• Poor connectivity
The Acer ET241Y is another monitor that can be vertical. It is a great contender because of the display features. Acer has delivered with this model. The screen spans some 23.8 inches. This screen size is right for a portrait monitor set up. It's not too large and not too small either. Thus, it's easier to be versatile.
You can take it into different areas for different functions. The design is straightforward and clutter-free. It comes in black, which is the most neutral color that can fit well with any surroundings. The zero frame design is an upgrade. Gone are the days of thick-framed traditional monitors.
Multi-monitor use has become prevalent for multitasking since it allows for better viewing and higher productivity. Opening various windows on one monitor is okay, but dual monitors are even better.
A multiple monitor setup is the very best. Browse the web and complete your online tasks faster and smarter. You can follow tutorials from one screen while learning to play a new game on the other screen. Or view related information and charts across an uninterrupted display.
The zero frame design allows for a seamless transition from screen to screen. This narrow bezel model could be just what you need to bring your office or home up to date. It's a grand style that comes with great functionality.
This monitor can tilt from -5 degrees to 15 degrees. You can adjust it up to 3 inches. As long as it is in vertical mode, this model can rotate 90 degrees. When turned, you can view and use the monitor in portrait mode. The physical adjustability options are plentiful.
They ease the strain off of your neck and back. But this wouldn't be enough to guarantee your comfort when in use. For this reason, the brand has developed Acer Vision Care. It caters mainly to your eyes.
It is always wise to go with a brand that understands the importance of sight. Eye care technology is vital for any good monitor. The Acer ET241Y comes with BlueLightShield Pro technology, which uses true low blue light to prevent color distortion. It shifts the level of blue light emitted from your screen and carries it down to a less dangerous level. Thus, it reduces the amount of harmful blue light emissions from your screen.
LightSense technology can detect changes in the general lighting of the room. It adjusts your monitor's brightness, which you can increase or decrease for your eyes' comfort. ColorSense technology matches your display's color temperature to the temperature of your surroundings.
ProxiSense technology gives you timely reminders to take a break, which encourages you to move away from the screen. It also enters power-saving mode as long as you're away from your monitor.
The ComfyView feature is like In-Plane Switching (IPS) technology since it allows comfortable viewing at different angles. But they are not the same. ComfyView includes an anti-glare, matte display, light adjustments, and flicker-less technology, eliminating screen flickering.
The eye care features of this model are exceptional. A monitor with such intense eye care features is very beneficial, preventing severe health problems or fatigue.
The Acer ET241 Full HD resolution has a 60 Hz refresh rate. It has 100,000,000: 1 contrast ratio and 4 ms response time. The brand promises high-quality visuals with a 1080p resolution and six-axis color adjust. This combo gives you incomparable color accuracy.
Other monitors generate hues from the primary colors – green, red, and blue. But this monitor further adjusts the colors to produce cyan, magenta, and yellow. These six colors (green, red, blue, cyan, magenta, and yellow) can generate many hues. This function is essential for graphic artists when they need to create color accuracy. A shade off can completely change your intended design. This feature is what you need.
The Acer ET241Y is an environmentally friendly option for you. It meets the ENERGY STAR 6.0 requirements. It doesn't consume much power; neither does it contain mercury. The display and packaging are recyclable. Caring for your environment is crucial now more than ever. Every choice you make should have your planet's best interest at heart, even when it comes to the computer monitor you chose.

The connectivity of this model is like the others we've discussed. It contains HDMI, VGA, and a Kensington Lock Port. These connections allow the transfer of digital video and audio files between devices. There's a slot that supports a Kensington lock, which is a unique lock. You can use it to protect valuable electronic equipment such as this monitor.
Acer is a reliable brand, and this monitor lives up to the name. This vertical monitor is an excellent buy if all you need is an extra screen for your study or home office. If you're a gamer, though, you would be better off with a faster TN panel.
Pros
• Screen size
• 4k UHD Resolution (3840 × 2160)
• Excellent connectivity
• Multitasking capabilities
Con
• No Freesync or G-sync
The Dell Ultrasharp U2718Q is the only vertical computer screen in its category to make this list. This 4k resolution monitor has specs measuring UHD 2160p (3840 × 2160), which is twice that of the 1920 × 1080p monitor. Twice the vividness, twice the clarity, twice the accuracy!
The imagery on this monitor is better than your very sight. High contrast gives you brighter whites and deeper blacks. This majestic screen supports up to 1.07 billion colors. You can imagine how realistic the visuals are.
Gaming on an FHD monitor is excellent, but gaming has never felt more personal than this model. The wide 27 inches of display space along with the 2160p 4K UHD resolution is the perfect recipe.
Get ready for full immersion. For some people, gaming is a hobby, and an FHD 1080p monitor would be sufficient for them. For other people, gaming is an escape, an art, a sport. They must pay attention to every aspect of the gaming process. If you are the second person, the Dell Ultrasharp U2718Q is your best friend! It would be a wise choice.
Everything you're looking for lies right here. The IPS monitor of your dreams awaits you. It is fast, as you can see in the 5 ms response time. It is flexible but only as flexible as you want it to be. It can pivot, swivel, and rotate into portrait orientation for your comfort.
This bold beauty sports an infinity-edge borderless display. It's multitasking capabilities are ideal. You can make it your leading player in a multi-monitor setup. The screen is wide, and the edge is narrow, making it perfect for the task. But, if you can't yet afford another monitor, you can still multitask using the Easy Arrange feature. This feature allows you to view the windows side by side almost as you would with dual monitors.
This monitor is enormous, but the design complements the size well. In this case, bigger is better. It isn't bulky and doesn't contribute to desk clutter, appealing to the eyes. The design available in either black or white is beautiful. It will add to the existing aesthetic of your office, business, home, or game room. It's the right touch that can work well with any taste.
The connectivity options do not disappoint either. You can connect up to six compatible RF devices to this monitor. An RF device is any electronic or electrical device that gives off a radio frequency. You can get a wireless connection via Bluetooth 4.0 or through Dell Universal Pairing.
Aside from the wireless connection, several connective ports are available. These are:
• AC power
• Security lock slot
• HDMI ports
• Display port IN
• Audio line out
• Thunderbolt ™ 3 Upstream (USB- C)
• Thunderbolt ™ 3 Downstream (USB- C)
• USB Downstream with power charging
• Stand Lock
Several cables come along with this model. You'll get the power cord and HDMI, Display Port, and Thunderbolt ™ 3 (USB- C) cables. There's also Active Cable and USB type C to type-A.
The only possible downside to this monitor comes from personal preference. Many people prefer LED display types because it is a direct light source, so images often look better than LCD monitors. But we must understand the dynamics. The Dell Ultrasharp U2718Q has some great features that we should not dismiss.
So here is how it works. This monitor uses a Liquid Crystal Display (LCD), which cannot emit direct light onto the screen. They are only reflectors. This display type must have a backlight. For this model, Dell uses Light Emitting Diodes (LEDs).
This LCD monitor does not fall short of any LED monitor when it comes to visuals. It is good to have preferences, but this LCD monitor is the best choice. It gives a wide range of colors, connectivity, screen space, and efficiency.

At 27 inches, this is the widest screen to make this list. The size of the screen is ideal for coding. Many consider coding to be the primary purpose for a vertical or portrait monitor. It's also perfect for other functions like writing, editing, and reading. Being able to have as much text or content on the screen is terrific. It increases productivity and helps save time.
The Dell brand has made its name in the field of computer monitors. This Dell Ultrasharp U2718Q is an absolute treasure when it comes to rotating monitors.
This monitor is the full package when it comes to quality. It's great for sharing the screen with someone else or for media creation.
Pros
• 144Hz Refresh Rate
• Eye care technology
• NVIDIA G-SYNC Compatible
Cons
• TN panel type
The Acer XFA240 brings something unique to the table for gaming. This model has a 144 Hz refresh rate. And while 60Hz is okay for gaming, it is not ideal. With 144Hz, transitions and movement are smoother with any ghosting or motion blur. Competitive gamers, if no other feature speaks to you, we're sure that this feature will.
The model sports your typical Acer design, but it is not frameless, unlike other models on this list. This 24-inch screen is G-SYNC compatible, but the frame may pose a little problem. This monitor can connect to three other G-SYNC compatible monitors using a display port. But you can only play NVIDIA compatible multi-monitor games.
Twisted Nematic (TN) is a type of display technology. It's for Liquid Crystal Display Monitors. The Twisted Nematic panel type is the cheapest and the fastest out of all the others. So it makes perfect sense for Acer to use this technology for a gaming monitor.
But, this is also the worst panel type when it comes to visuals. It gives limited viewing angles/ color distortion. The display of itself lacks vibrancy. Colors appear faded and very flat, which may pose a bit of a problem for diehard gamers who go for vivid graphics. These are gamers accustomed to images produced by In-Plane Switching (IPS) technology.
The visuals may not be the best, but this model still has its perks. It can pivot, swivel, and tilt. The thick black frame may even appeal to you if you have conventional tastes.

Acer Vision Care technology is available on this model, as well. Flicker Less, low dimming, and ComfyView technology will protect your eyes. Even though this monitor's display may not be bright or vivid, eye care features are still needed. Gamers usually spend a lot of time focusing on the screen. The screen emits light that can be harmful to the eyes after continuous viewing.
The Acer XFA240 is an affordable 24-inch 1080p 144Hz 1ms gaming monitor. It has lots of gaming features including G-SYNC and AMD FreeSync compatibility. It also has a full ergonomic design and can tilt, pivot, and swivel to prevent back and neck muscle strain.
Pros
• High Contrast Ratio
• Comfort View
• Easy Arrange
• Environmentally Friendly
Con
• IPS may cloud (but it is only noticeable when viewing dark scenes)
The Dell P2417H is like the other 23.8 inch monitors. It has a Full HD resolution with 1080 pixels (1920 × 1080) at a 60 Hz refresh rate.
What sets this model apart is its high contrast ratio. The contrast ratio is the whitest whites and the blackest blacks shown on the screen. Low contrast ratios can cause a strain on the eyes.
But eyestrain will never be a problem for you if you make the Dell P2417H your choice. The contrast ratio of this model is 4, 000, 000: 1. Colors are very accurate, and images are easy to discern. This feature is critical for business or office use. Errors due to sight issues can cost you money, and so you need utmost clarity.
Graphics, texts, and videos are lifelike and vivid. The brightness will not affect your eyes because of Dell's comfort view technology. This monitor is also an IPS, which means the viewing angles are adequate, and the drastic color change is a non-issue. If you are photosensitive, this is a crucial feature to consider when buying.
The Easy Arrange tool is also what makes this monitor a top choice for your office. Easy Arrange makes multitasking easier. It allows you to organize windows on your desktop and create the most suitable layout for you. You can view the information side by side as you would with a dual monitor set up. Increase productivity at work by at least 18% by multitasking.

This model is also environmentally friendly. It meets all the environmental standards, such as:
• ENERGY STAR. This program certifies products that meet all requirements for environmental soundness.
• EPEAT Gold: Electronic Product Environmental Assessment Tool, this program is like ENERGY STAR. They are responsible for certifying monitors and other such electronic products.
• TCO Certified Displays. This certificate ensures economic and ecological soundness. TCO Certified also makes sure these electronic products promote physical health
• CEL- China Energy Label. This body approves products that meet the standards for circulation in China
• CECP- carrier ethernet certified professional, acknowledges the work of the developers
This monitor is worthy of the iconic Dell name. It has many certifications, which are a testimony to its high quality. It's an excellent option to consider for office use.
Pros
• Environmentally Friendly
• VESA Compatible
• LED monitor
• Good Connectivity
Cons
• No built-in speakers
• Screen may scratch easily
The Samsung Business SR650 is the only model of the Samsung brand on this list. So let's talk about what Samsung has to offer. This monitor is sturdy and sleek. It has a thin bezel-less screen and a strong base. The screen gives you 23.8 inches of FHD Resolution (1920 × 1080 pixels). This monitor's refresh rate of 75 Hertz is a level up from 60 Hertz.
Samsung designed this model for business use. Yet, it may attract the attention of low-budget, none competitive gamers. Why? Because of the high refresh rate.
The eye saver mode feature allows for flicker-free viewing. It also reduces blue light emissions. This monitor is ideal for business or office use. Long shifts at work should never result in eye strain; office employees, this feature is for you. It can also be great for home use.
The connectivity options are HDMI, Display Port, VGA, and a four × USB hub interface. Connect your other devices, and optimize efficiency and convenience when working from home.
Many tech enthusiasts prefer the display type of this monitor. The Light Emitting Diodes display offers brighter, clearer visuals. You can view this bright, clear display at 178 degrees. It comes in both vertical and horizontal orientations. The In-Plane Switching Panel technology makes this a possibility. So when you tilt, swivel, or even pivot into portrait mode, the quality of images on your screen remains the same.
Because this is a very recent model of monitor, it meets the environmental standards of today, moreso than your traditional monitor. This model is ENERGY STAR CERTIFIED. Samsung kept safety in mind for the packaging of this model. It comprises up to 15% recycled plastic.
This model uses less than 0.3W when in power consumption mode. This feature makes it smart to buy in bulk for either a multi-monitor setup or for business use. It is also VESA compatible to it can be all mounted or fit nicely onto a dual monitor stand.

The first thorn on this rose is the lack of speakers. Most people expect that modern monitor models will have built-in speakers. This monitor does not have this feature, so you'll need to buy external speakers to use.
Second, if not handled with great care, it's easy to scratch the screen. No hardness protector comes with this screen, so it needs careful handling. The other great features may prompt you to make this monitor your choice. If so, you can buy a hardness screen protector to be on the safe side.
The Samsung Business SR650 offers Full HD resolution, a reasonable refresh rate, and connectivity, and it stands out for its environmental soundness. It is the perfect choices for office use. They possess every useful feature needed for a comfortable and practical office.
Buying Guide
We don't see the vertical monitor setup often. It serves a few distinct purposes. For example, you can use it for programming, coding, text writing, reading, and editing. A vertical monitor makes your viewing experience more enjoyable, thus enhancing your productivity. It's great for writing and examining large sections of code. It also works well if you're browsing through an online article or reading your favorite e-book. Some people use it for viewing search engine results.
Key features to know:
– Screen Size
When buying a monitor, the first thing you'll need to figure out is what screen size suits your needs. Then you need to consider how you plan to use it. In that way, you can establish which is the best one for you. Screens under 20 inches are okay for reading emails and sharing photos. You'll want to have a 21 to 26-inch display if you also want to watch TV or play games. Monitors that have screens measuring 27 or more inches are for graphic artists. They're also for professional photographers and serious gamers.
– Resolution
• HD and HD+: this resolution offers quality pictures at a low price.
• Quad HD: Also known as QHD, Quad HD offers four times as many pixels as 720p and delivers outstanding image quality.
• 4K Ultra HD: this resolution is the best available. It offers the finest detailing for professional use.
-Refresh Rate
The refresh rate tells you how many images a screen can display in a second, measured in Hertz (Hz). High refresh rates offer a smooth visual experience. Such an experience is significant for gamers. It's also noticeable when watching sports and movies with lots of action.
The more images a screen provides per second, the smaller the jump from one to the next. High refresh rates give you a natural experience. Such monitors have more images per second with shorter gaps between them.
The Best Monitor for Vertical Use
People use monitors to fulfill specific purposes. The best monitor for vertical use is subjective. It all depends on you and the functions you're seeking.
Vertical monitors may appear to be odd to some. And that is quite okay because not everyone will need to use a vertical display.
Computer coders, programmers, editors, readers, and authors all use vertical monitors. You may also be a competitive gamer, a designer, or photographer. It's good to have a choice, and the monitors on this review list give you many options. These rotating monitors all have both landscape (horizontal) and portrait (vertical) modes.
Are you into computer coding and programming? You will know and understand that several lines of codes or texts will occupy your screen when you code. It is way easier to understand and carry out your tasks in vertical (portrait) mode. It can be plain exhausting to scan across 23 or even 27 inches of screen.
It's possible to do computer coding and programming on a horizontal (landscape monitor). But experts tell you to work smarter, not harder. Working harder can cause unnecessary neck, back, and eye strain. Working in comfort is vital if you want to produce quality work of any nature.
People enjoy reading, editing, or typing text for many reasons. It doesn't matter if it's for your enjoyment or that's how you make a living. We all know these activities are better done on a vertical computer or in portrait mode. It is only natural for us to read downwards rather than across. That is why we have columns in magazines and not rows.
It's best to be efficient with your reading, editing, and typing. A vertical monitor is the best way to assure that that you do this. Purchasing a standard vertical monitor is fine, but there are other options. Check out the review list and see the versatility of each monitor and explore your options.
The HP VH240a is a standard monitor that can help you get your tasks done. This monitor is of superb style and quality. We recommend this monitor for any routine desktop use you may have. It's a pretty good deal.
The Dell P2719H is also a standard monitor with Full High Definition resolution and a 60 Hertz per second refresh rate. What's striking about this monitor is the bright display and how the brand caters to you. The screen coating allows you to view in comfort. So this monitor may be the right choice as well.
The Acer ET241Y is not the strongest monitor on the list. It may fit into your budget and get the job done, but the connections leave much to be desired.
The Acer XFA240 stands out among all the other monitors. It's the only specified gaming monitor on the list. The 144 Hertz per second refresh rate is the most remarkable feature ln this monitor. If you are a gamer and speed is your primary focus, this could be your monitor. But be sure that smooth gameplay means more to you than a realistic representation of the graphics.
The Dell Ultrasharp U2718Q stands out. We must recommend this model as it offers the most, with a 4K UHD resolution that outshines the other monitors. The connectivity options speak for themselves, extending from the wireless connection to several cable connections and ports. These are the up to date features that cater to the ever-evolving technological world.
How to Set Up a Vertical Monitor
This easy to follow 5 step guide tells you how to set up a vertical monitor for a windows-based PC.
Step 1:
Ensure that your monitor can go into portrait mode.
Step 2:
Turn your monitor 90 degrees clockwise, which will bring it to vertical mode.
Step 3:
When you've rotated the monitor, go to your computer, right click anywhere on the screen, and hit display settings.
Step 4:
Click identify so that you see which monitor you are setting up. A number shows up on both screens in large font to indicate the monitor from which you're working.
Step 5:
Scroll down to Orientation (right below Resolution) and select Portrait.
Conclusion
Vertical monitors are not created equal. If you don't have the right vertical monitor, your productivity suffers, and so do your eyesight and posture.
The Dell Ultrasharp U2718Q is an excellent choice for a vertical display. This premium 27" monitor is perfect for professional use, especially color editing. The Acer XFA240is another excellent monitor choice.