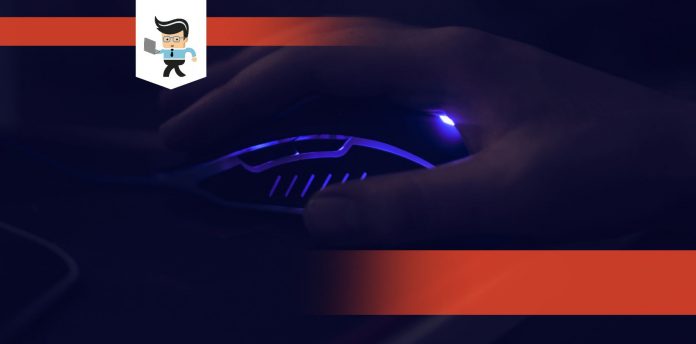 Our Razer Lancehead Tournament Edition review takes you through the wonderful features and specifications of this Esports gaming mouse. It's an optical mouse built with a wired USB connection and fast response time.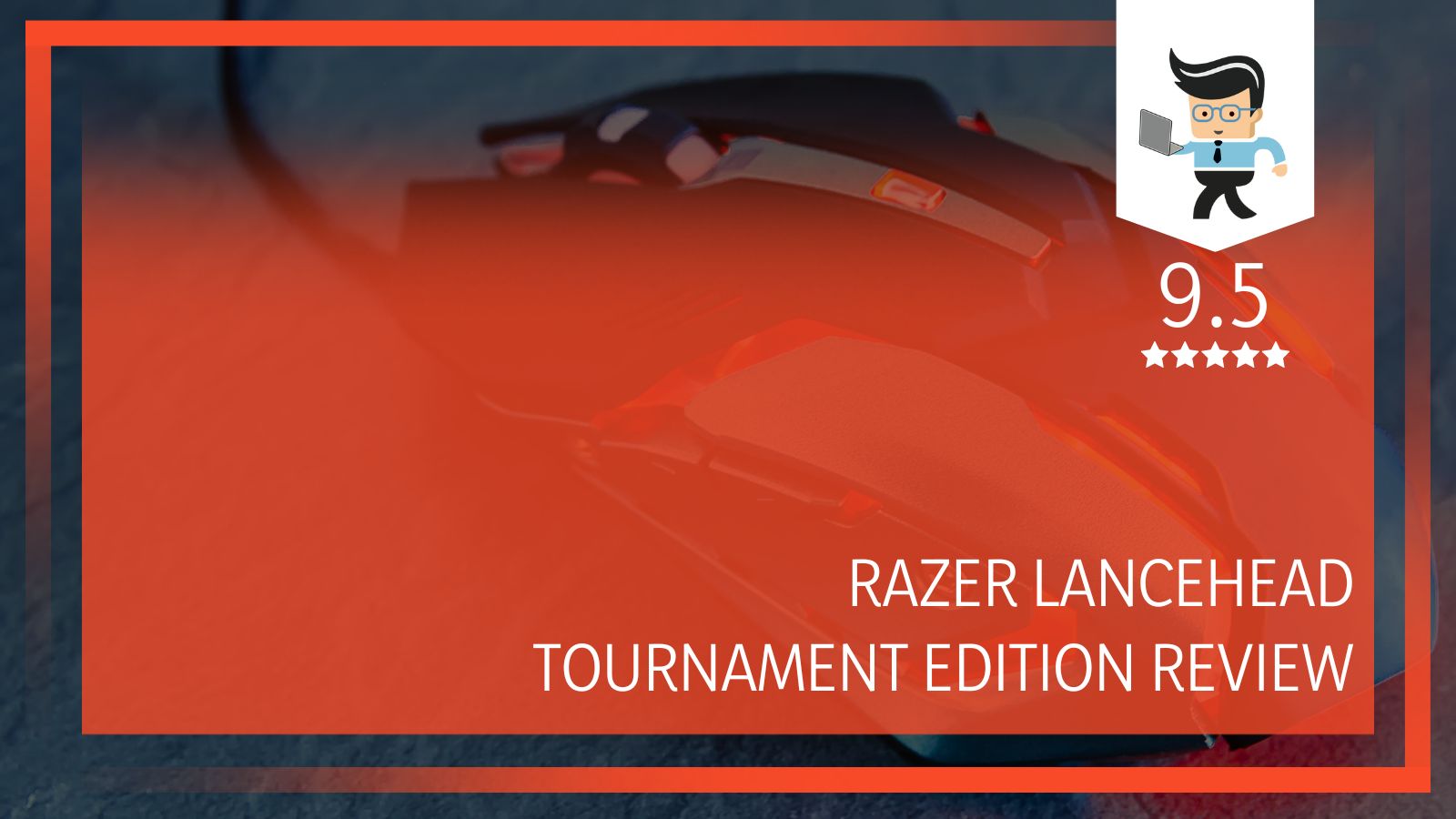 Having one will prove to be quite the feature in your rig, considering that Razer made this mouse with an ambidextrous design.
Read on to see just how it operates, drawbacks, and other important literature on its capabilities.
A Glance at the Key Specifications
Product 
Key Specifications 
Razer Lancehead Tournament Edition

Brand: Razer
Sensor: 3389 Optical
Polling Rate: 125 / 500 / 1000 (HZ)
Buttons: Eight
Switches: Omron
Connection: Wired
DPI: 100 – 16000
A Comprehensive Review of the Razer Lancehead Tournament Edition Esports Mouse
The Razer brand has a renowned reputation for producing many world-class components and devices, including gaming chairs and mice.
A good example is this mouse; the brand produced right and left-handed variants gamers and regular users alike would appreciate. However, this one is an ambidextrous model which fits into any hand orientation regardless of experience.
While the Lancehead comes in a wireless edition many users prefer, Razer still made the wired Lancehead Tournament Edition a forerunner to the former. It has a comfortable low profile which we noticed favors claw grippers most. The grip is also textured, along with the thumb buttons on either side of the mouse.
You'll struggle to find an ambidextrous mouse that's ergonomic in the market, but the Lancehead is as close as you'd ever come to such a mouse.
It's the kind of mouse you'll love to have among your rig, and that caters to the hand orientation of whoever uses it. The review that follows below will tell you more about this unique esports mouse.
Razer Lancehead Tournament Edition Key Criteria
Lightning and Customizations
9
PROS
Powerful engine and performance
Quality ambidextrous design for different grip styles
Functional and fast DPI
Excellent design with programmable buttons
CONS
Uncomfortable for palm grippers
The Razer Tournament Edition mouse is designed to draw your attention with its flat and ambidextrous make. The mouse is medium-sized, fits either hand orientation, and has a nice shape.
You'll notice an obvious trend where the shape flares out towards the back of the casing. Further, the mouse has buttons on either side and under these buttons, you'll find a fully configurable LED strip. There are lights on the sides of the mouse wheel, while the design includes the famous Razer logo.
We like the nice look of the RGB, even though not all enthusiasts have a thing for such lights.
The weight of this mouse tends to make it a candidate for large mouse lovers with its 103 grams. For a wired mouse, that's quite substantial when you note that it doesn't come with additional buttons and features.
Also, the mouse's weight is evenly spread and won't tilt to uncommon angles when you get busy. At the top of the mouse, you get two DPI buttons, side buttons, and a textured scroll wheel, while a profile switch makes an appearance underneath.
– Shape and Exterior: Matte Black and Quality Finish
The Lancehead Tournament Edition can be described as ambidextrous with a more than ordinary shape and finish. It has an air of doing the main business it was created for rather than being too spectacular. That's why some enthusiasts think it's simply above average.
Perhaps this is because the front of the mouse is pretty standard with outward curves as you move higher up the mouse. The shape helps you pick it up, and the curves are more prominent as you go further back on the mouse. At the tail end of this gaming mouse, the base flares up outrageously.
Depending on how you look at the shape of a mouse, we feel it's perfect for many users, even if the ambidextrous design takes some getting used to. For the coating, the Lancehead Tournament Edition (Lancehead TE) is coated with a typical matte black Razer coating.
It will do a fine job of staying clean and keeping any skin oils or sweat buildup away. However, the fact is that just like any other Razer mice, your grip style does play a big role alongside the added rubber elements to help you. There are grooves on the rubber to enhance your grip on the mouse.
Further, two buttons appear on either side of the mouse. We think that's for the player's convenience coupled with them being distinguishable. Your thumb can be active on these buttons without resting on them.
When you activate them, you won't notice clear differences, while under the mouse frame, you get a button and LED indicator to change profiles. Overall, the mouse's build is nice and glides across surfaces using three feet.
– Buttons and Scroll Wheel: Great Feel and Switches
The buttons, scroll wheel, and switches combine to give you a performance worthy of the features and specifications of this mouse. To that extent, the Lancehead TE does with Razer's switches co-designed with Omron.
Also, the buttons feel excellent, and there's no or very little gravel time as the main buttons produce a nice and crisp click. The clicks require the same amount of force on either side.
Thanks to its nicely defined steps, the textured scroll wheel gives you an exceptional feel, which is smooth enough for continuous scrolling. It's also easy to press as well, and we think it's somewhere between actually feeling every step and a smooth and silent experience. Gamers would love this since there isn't too much of the same.
The side buttons we mentioned above have some slight drawbacks to them. While the actual switches give you a nice and snappy click on actuation, they go deep into the shell, with the buttons being mushy at some points.
You won't find them hard to press, nor will they fail to actuate. On a final note, the side buttons are above-average for use. Note that the side buttons are activated by default.
Even if you process the M4 button on the opposite side of the mouse, it performs the way you've programmed it in-game or on-screen. That can be awkward for users, but the best part is that you can disable the side buttons without using the Razer Synapse software.

– Performance and Sensor: Top-performing Features
The Razer Lancehead Tournament Edition specs are some of the best for gaming and include a superb sensor. It has a 5G 3389 optical sensor, and it performs admirably.
That's expected from a brand like Razer with a smooth-working sensor. This accurately translates whatever you're doing on your mousepad or other surfaces to the game.
We also appreciate the lack of smoothing or angle snapping from this mouse. When you're playing a game, it's up to you to position your mouse to great effect. If it's a shooting game, you'll get the accuracy you need from the Lancehead TE, but missed shots will be down to the player.
Further, installing the Razer Synapse software is a good option before playing any competitive game. Deactivate the side buttons you don't need and proceed to configure your DPI and other settings. The mouse can store up to four different profiles, perfect for people who are often on the move.
– Grip: Superb Handle
The shape seems flat and bossy on the surface for a first-time glance at the Lancehead TE. Because of this profile, we think that this mouse is ideal for the fingertip and claw grip.
If you're a palm gripper, it will suit you if your hands are on the small side. Overall, flat mice aren't a comfortable bunch for palm grip handlers.
Also, note that this ambidextrous mouse is a straightforward left and right-handed mouse for all users. This is because the mouse flares out at the back in a major way. However, it's all good if you're an enthusiast that doesn't see that as a problem.
– Gaming to the Core: Built for the Latest Games
With this mouse, gaming assumes a pleasant dimension. You can play different games with it, including popular ones like The Witcher 3: Wild Hunt, Mass Effect: Andromeda, Heroes of the Storm, etc.
You can also try MMO games and still love the performance of the Lancehead TE mouse. That's because you get minimal weak spots coupled with the ability to program a whole bunch of macros so you can assign them to the extra buttons, or you can leave the buttons alone and rely on your keyboard. The thumb buttons are easy to find, whichever one you choose.
Setting up profiles for multiple games is another masterstroke, even if it's downright simple to do. You can do that with the software to preselect DPI levels, color schemes, and anything else that might enhance your enjoyment of any game.

– Overview
The Razer Lancehead TE is a comfortable, functional, and well-crafted gaming mouse that's easy to customize, just like any other Razer peripheral. That's why we think it's suited to expert esports players and entry-level users as well. It's that easy to operate and program.
Frequently Asked Questions
1. Will the Razer Lancehead TE match the size of my hand?
Like other mice out there, this Lancehead TE isn't the best fit for any hand size. Some mice are designed for bigger hands, while others are made for smaller hands. When it comes down to preferences, you'll want to know if your favored option suits your hand.
The Lancehead TE is best suited to small and medium-sized hands and palms.
However, you can tell if it's the perfect fit for you if you're able to press every button without stress or having to stretch any fingers. An advantage of having a good-sized mouse is the ease of navigation in all directions from the pad without any problems with your wrists.
2. What makes the Razer Lancehead TE worth it?
A host of features make this mouse worth getting, including the accuracy, feel, response, and reliable consistency. You can all adjust the wheel, buttons and take advantage of the long cable. Other custom features you can perform include programming macros for the buttons.
Apart from these reasons, Razer is a brand you can count on for superb devices and peripherals. Further, hardcore gamers are known to prefer wired mice over wireless alternatives.
That's because wireless mice have a slight delay if their battery life starts to get low. If you're in a close match, this Lancehead TE is worth having in your corner.
Razer Lancehead Tournament Edition: Final Thoughts
The Razer Lancehead TE features the main components that a good gaming mouse should have, including a flawless sensor, worthwhile clicks, and a flexible cable. That's quite the advantage for a wired mouse, but the shape is something of a drawback for many users.
The mouse's backside is of particular interest because of the awkward feeling and fitting for some users. However, Razer compensates for that with the ambidextrous shape of the mouse. Left and right-handed gamers will enjoy it.
Another point is the side buttons. We feel the side buttons don't do enough and appear to make up the numbers. That's why the Razer Lancehead Tournament Edition weight could be better without the side buttons.
Other than that, there's nothing wrong with the mouse. The fact is you can get up to scratch with the shape of the mouse; there's a world of possibility with it.
On a final note, our review team recommends this mouse for pro gamers and other interested enthusiasts. It's a reliable option claw, and finger grippers would appreciate it. You can always make changes to certain functions to make your activities much more effortless.